Verona. You captured my heart the first time I saw you and made me fall in love with you even more the second…..
Words cannot describe how excited I was when I received an invitation from Calzedonia to attend their annual catwalk show in Verona. I've always been a fan of the brand and even own many pieces such as bikinis, leggings, socks. I had heard alot about their annual shows but had no idea just how impressive it is in real life, in front row.
I highly suggest you watch the clips in high resolution-480p.
We arrived in Verona early in the morning and headed straight to Calzedonia's headquarters to see the presentation ( Fashion Gallery ) they had prepared for us featuring all the pieces from their new SS/18 collection. Key trends showcased were : transparencies for a more romantic style, bold tropical prints, velvet swimwear ( first time ever ), sequins, bright colours, one-piece swimsuits in different colours and styles.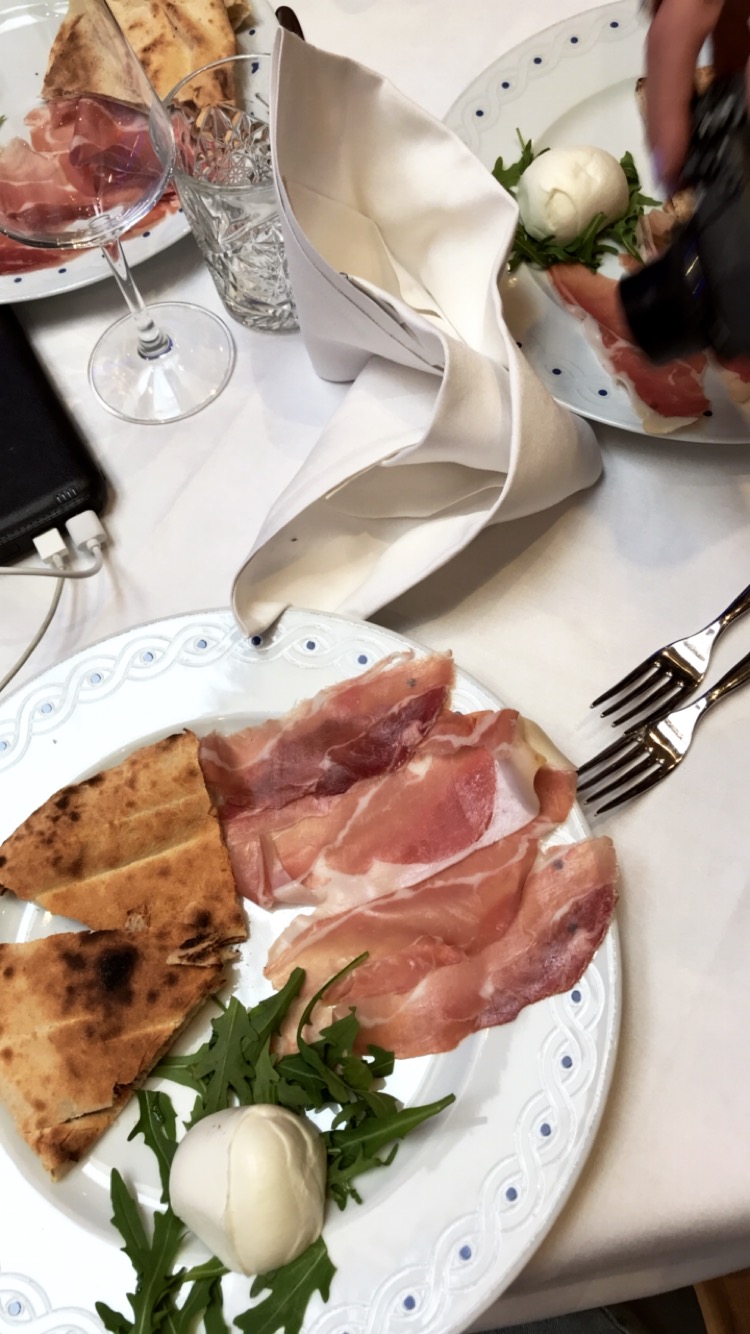 After the presentation we had a few hours before the catwalk show so we went straight to the city and had the most delicious Italian lunch at " Liston Da Barca". I highly recommend this restaurant should you visit Verona. The food is excellent and the staff are very warm and friendly.
Just an hour before the show we headed back to the headquarters and had a quick change in outfits. Calzedonia gifted us these cute little summer boxes that came with a variety of swimwear and socks. The outfit I picked for the night had a ultra glamorous vibe to it. I paired my Calzedonia bikini ( the limited edition ruffle top and bottom ) with an overlay skirt, silver booties and trendy fishnet stockings. Needless to say that my outfit did make a statement: I can go straight from the beach to a party/ club and look glamorous.
The show was spectacular. Like epic. Famous models such as Cindy Bruna and Devon Winsdor took to the catwalk and showed us what's in store for this season: glamorous sequins, ruffles, cut out details, stripes and tropical prints.This catwalk show was special, not only because of it's gorgeous swimwear and beautiful models, but because it showcased the brand's first ever limited edition pieces, which includes 5 bikinis and 3 one-pieces. What I loved most about this collection is the fact that they're not limited to be worn only at the beach. The pieces are versatile and can be combined with jeans or skirts and be worn as outerwear.
All we have to do now is wait for summer to come and we can rock these cute pieces at the beach and elsewhere. You can find all the siwmwear at Calzedonia stores and online.
Thank you Calzedonia for this amazing experience once again!