Let me start by saying that I am obsessed with highlighters. There's nothing sexier than healthy glowy and dewy skin. Especially in the summer when I wear little to no makeup having luminous skin is an absolute must.
On a recent trip to Selfridge's I stopped at a Bobbi Brown counter. I was looking to replace my foundation but something else caught me eye: the Bobbi Brown Glow Sticks.  They are available in 8 different shades some light and others dark: 
Island Plum
Desert Sun
Sunkissed
Suntan
Bikini
Nude Beach
Island
Beach Babe
---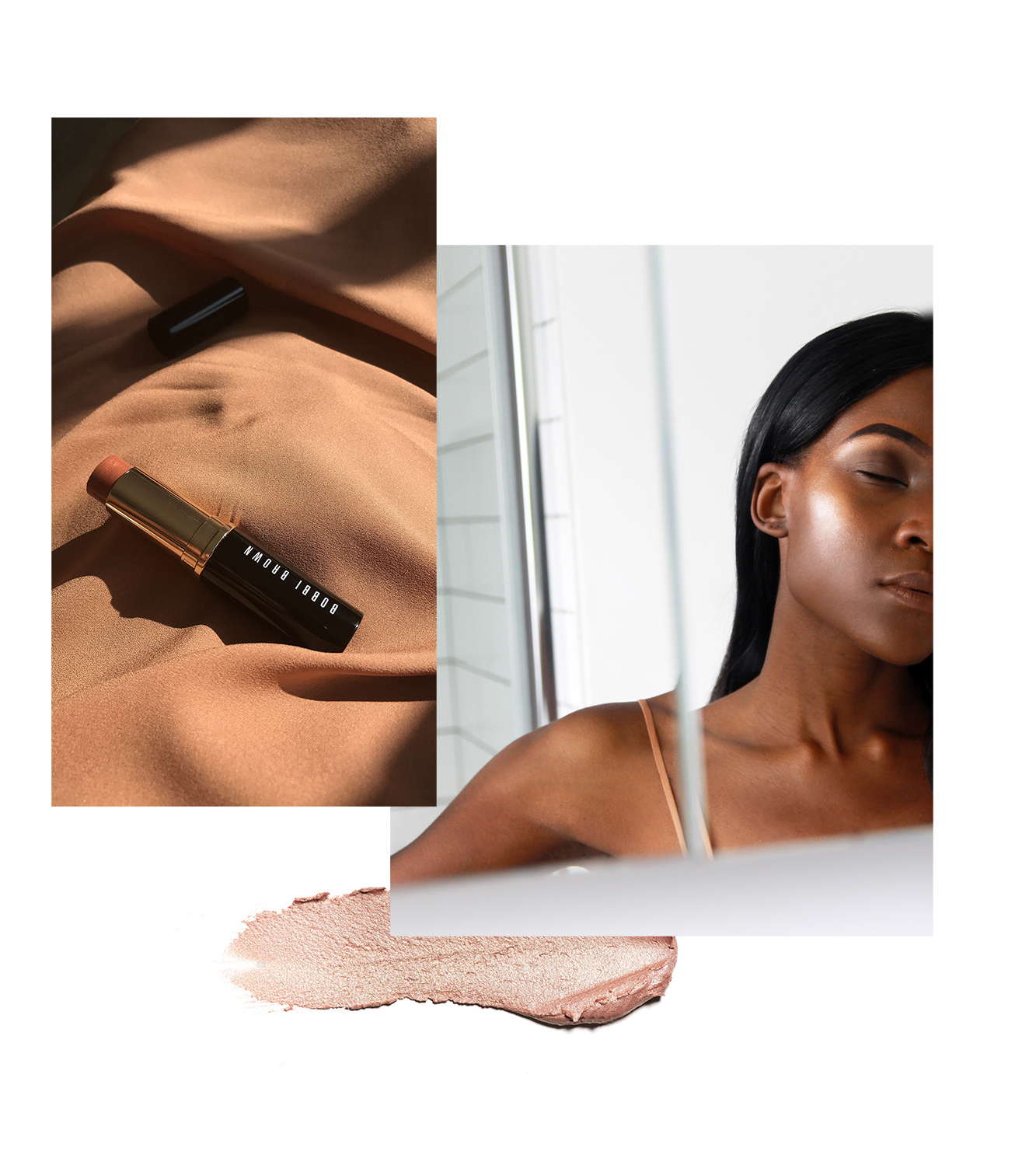 All the shades are gorgeous but I ended up picking " Suntan". Suntan is a peachy, bronze with warm undertones. It's subtle (isn't like those in-your-face kind of highlighters ) but gives you that instant glow. You can put on a small amount or build it up from your cheeks to your brow bones and can even use it on your body ( I like to put it on my shoulders and collar bones as well ). You can blend it with your fingers or use a brush. I love the fact that it's not sticky and stays put all day.
---
The Bobbi Brown Glow Stick is part of the Bobbi Gloss & Glow Collection. It retails for £26 and you can find it online or at your Bobbi Brown beauty store/counter.

Have you tried this highlighter? If not, which highlighter would you recommend?
xoxo,
Stay Chic, Stay Glam