I'm obsessed with satin. And one of my go to pieces is a satin skirt. There are endless possibilities when it comes to styling it making it one of the most versatile wardrobe staples. You can dress it up, dress it down and wear it from day to night. It's slink and sexy and flatters every shape. For my summer looks I finally found a white satin slip skirt. This color was surprisingly hard to find but I was lucky enough to spot it at H&M's website. I was a bit worried about it not properly fitting my waist ( I had an issue with Realisation Par's Naomi Leopard slip skirt ) but it turned out great!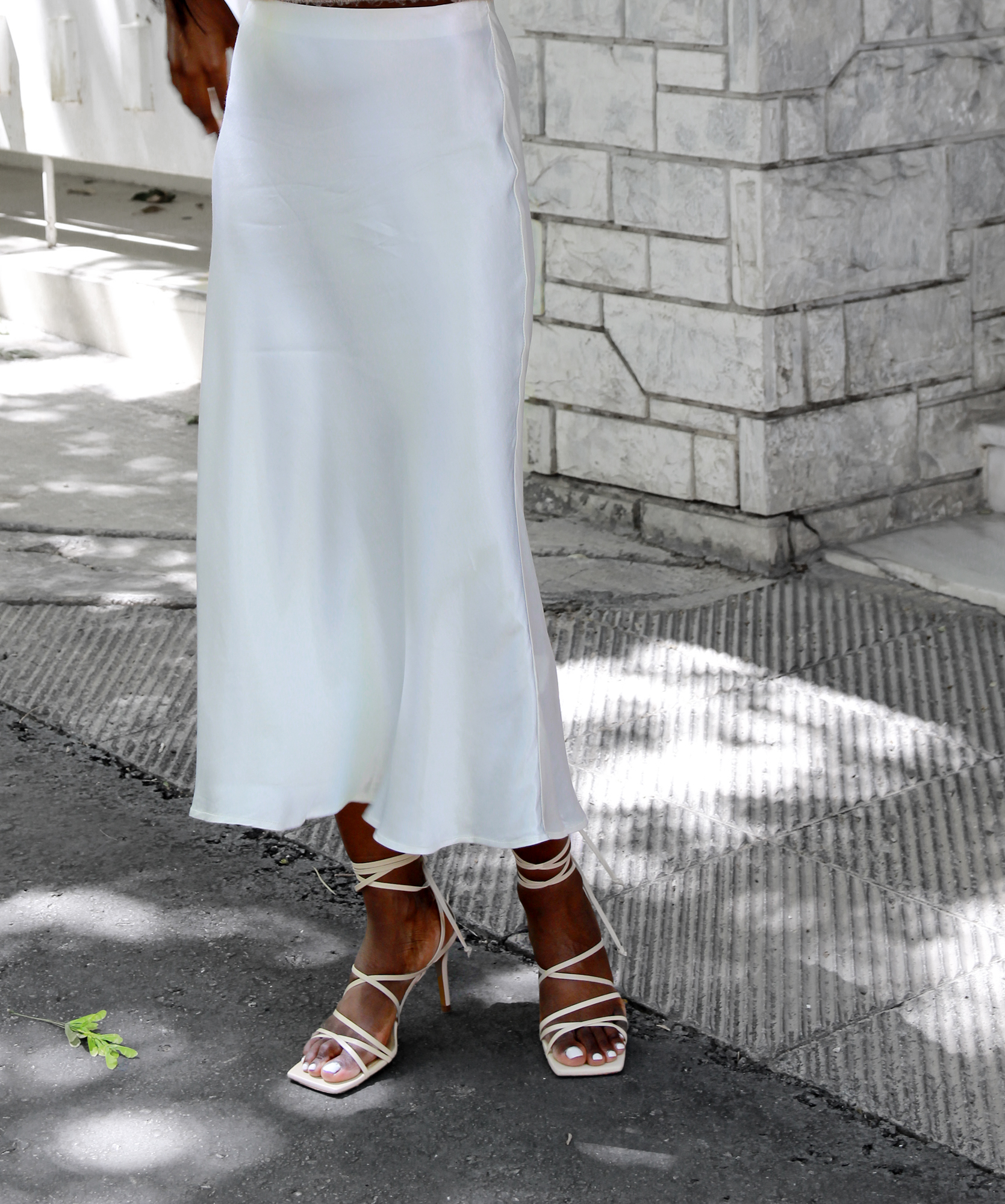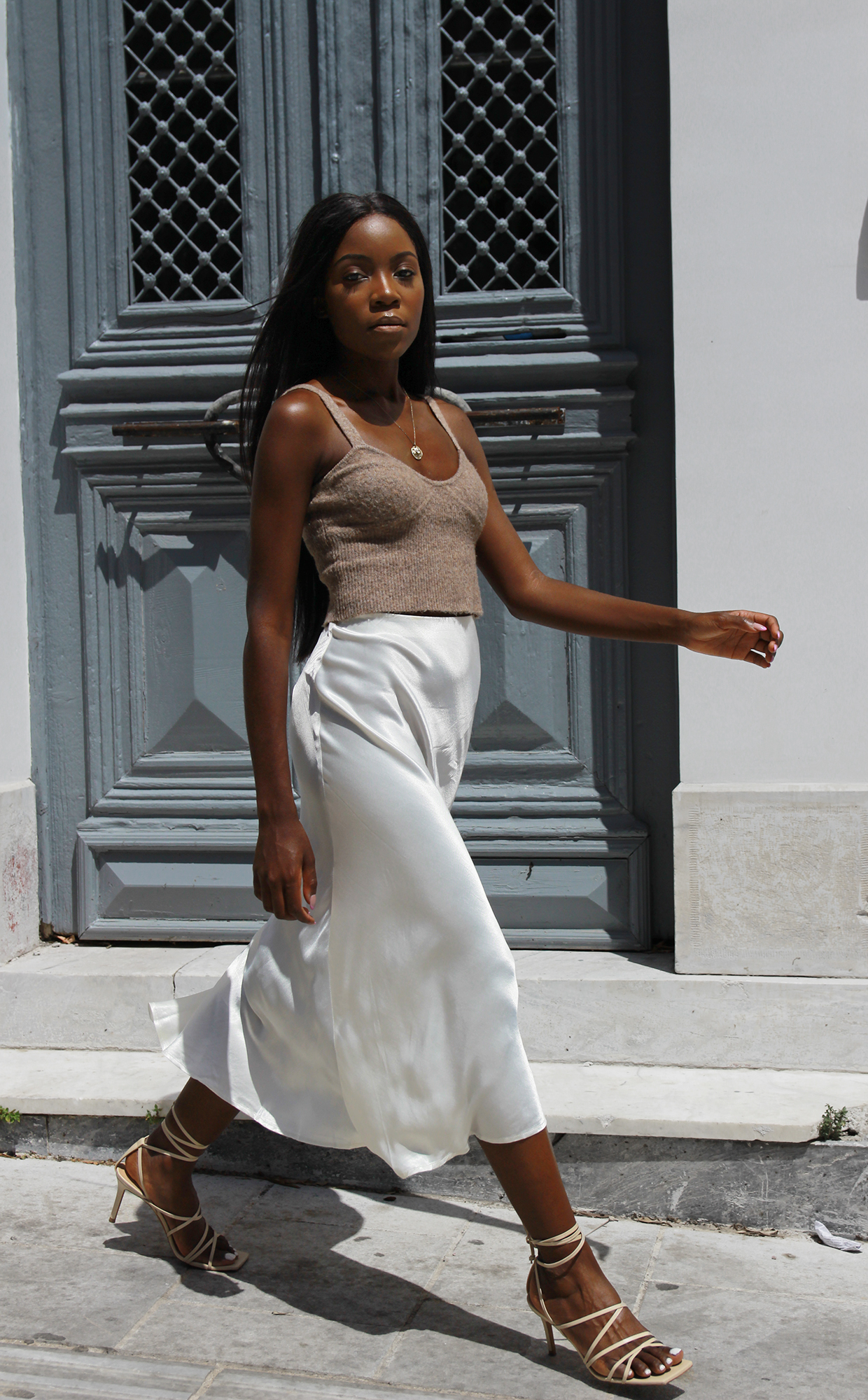 Satin slip skirts are easy to style. For a casual look pair your satin skirt with a t-shirt or tank top. Graphic tee's are for an edgier look and plain are for a more minimal approach.
Mixing textures can give an interesting touch to satin skirts. Combine yours with a knit top for contrasting materials. Lace is another great alternative.
Incorporate a slip skirt into your 9-to-5 uniform with the help of a structured blazer and heels.
Sneakers are a great way to tone down the slightly overdone look satin skirts give. Opt for a crisp button down shirt and finish off with cute sneakers.
What are your favorite ways of styling satin slip skirts?
MY LOOK
SKIRT | H&M
TOP | Zara
HEELS | & Other Stories