Kat Von D's cosmetics line has become a household name in beauty with its cult-favorite items like the tattoo eyeliner and colorful liquid lipsticks. I have been wanting to try out her products for quite a while now but couldn't find them stocked in  any beauty store in Athens. Surely, I could have ordered online, but when it comes to make-up I prefer to actually to go the store and try or swatch the product before purchasing. Anyway, fortunately Sephora Greece finally added Kat Von D's line to the brands that are available in store.
After attending the brand launch a couple of weeks ago, I got my hands on some of her products including popular items such as the Everlasting Liquid Lipstick, Tattoo Liner and Shade and Light Contour Palette.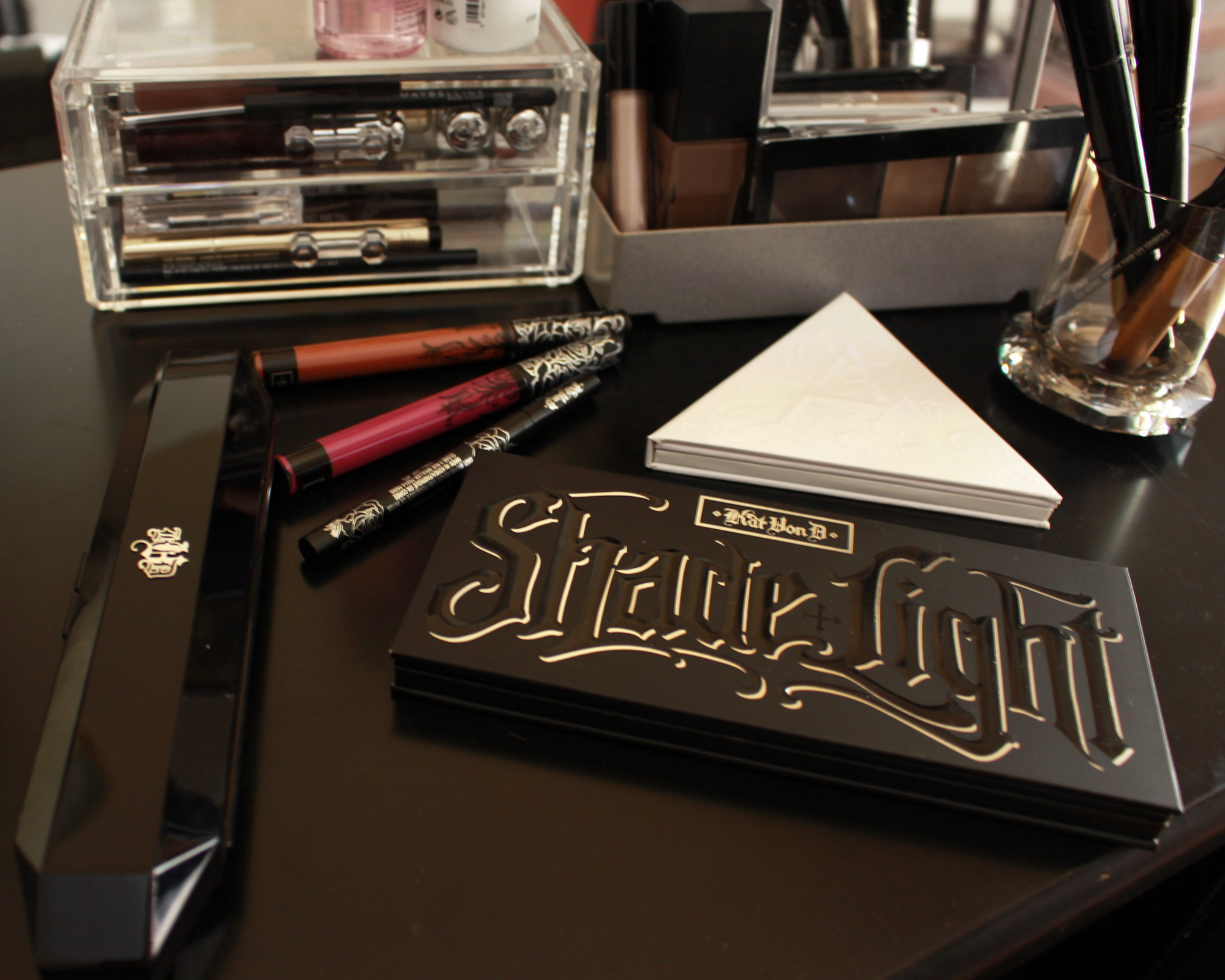 Studded Kiss Lipstick in Underage Red | Let me start off by saying the packaging of this lipstick is badass! I love the color ( it's a universally flattering shade of red ) and the texture and pigmentation is just right.
Everlasting Liquid Lipstick in LUV and Lolita | The formula of these lipsticks are the bomb. They're highly pigmented, matte, dry-down quickly and don't budge, I'm not a fan of Lolita color-wise (it's a pinky-nude shade ) but LUV is the most gorgeous rich violet.
Tattoo Liner | This is one of the bestsellers, a favorite among beauty bloggers and I can see why. It's thin brush makes it easy for you to wing out your eyeliner even if you are a beginner.  It draws on a really smooth line which stays put ALL day.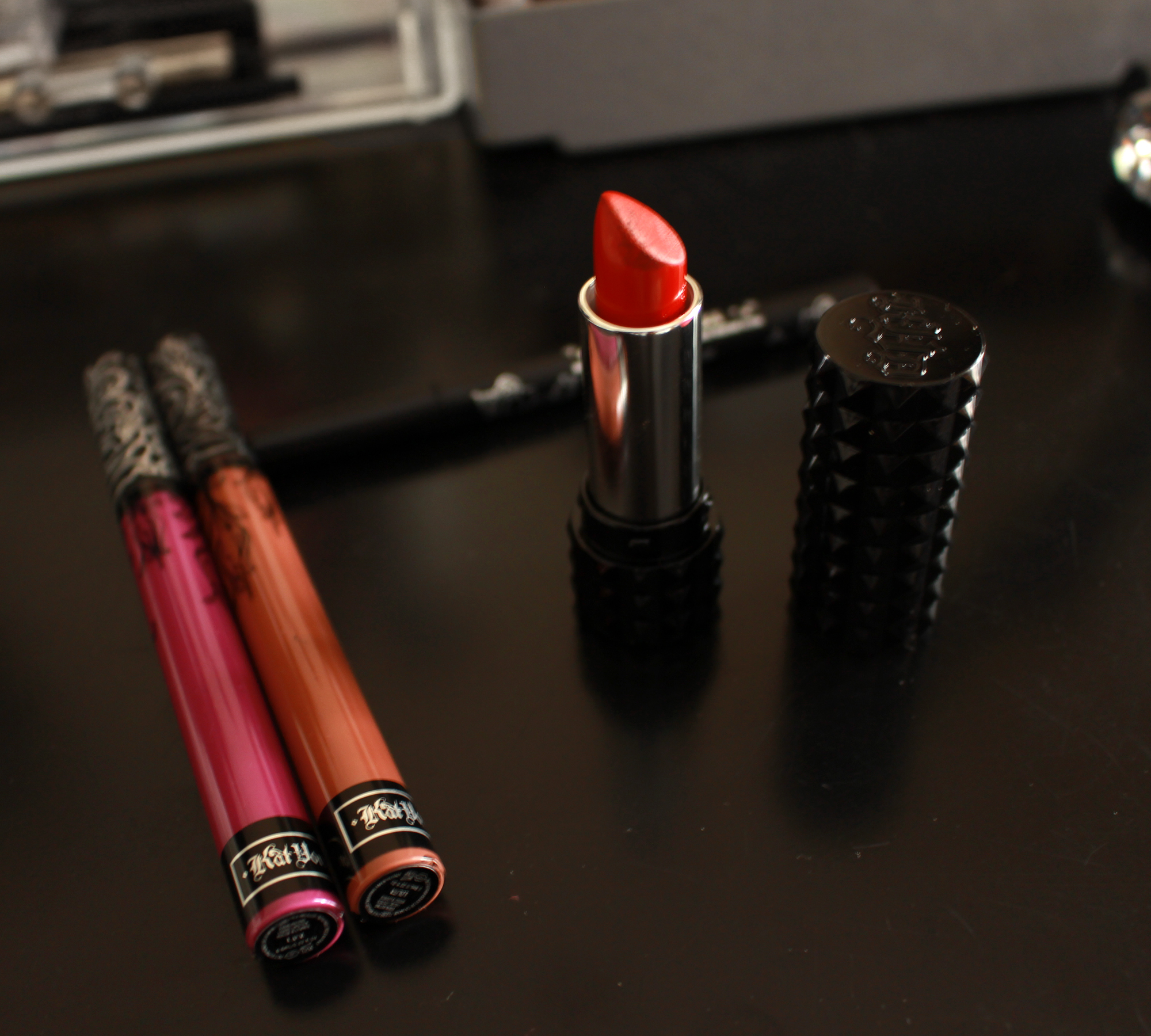 Shade and Light Contour Palette+ Brush | I'm gonna start with the packaging which is sleek, made of sturdy cardboard and has Kat Von D's distinctive edgy look. With the palette you also get a handy guide for how to define cheekbones, slim the face and shape the nose. This palette is for every skin tone: the first row is for people with a fair skin tone, the middle row is for people with a medium skin tone and the last row is for people with a deep skin tone. The powders themselves are quite pigmented so I would suggest only lightly dabbing your brush into the pan once and gently sweeping it into the hollows of the cheeks so that you don't pack on too much, if you want a more defined contour build up the contour slowly rather than go in at once with a heap of product. Overall this is a great product that I'll be using. For this palette I use The Kat Von D Shade + Light Contour Brush which is a dual ended brush that was designed with an angled end for contouring and a taped dome end for highlighting.The bristles are very soft without shedding issues. I think the coolest thing about this brush is the coffin-like case it comes with ( sorry I forgot to clean the brush prior to taking pictures! ).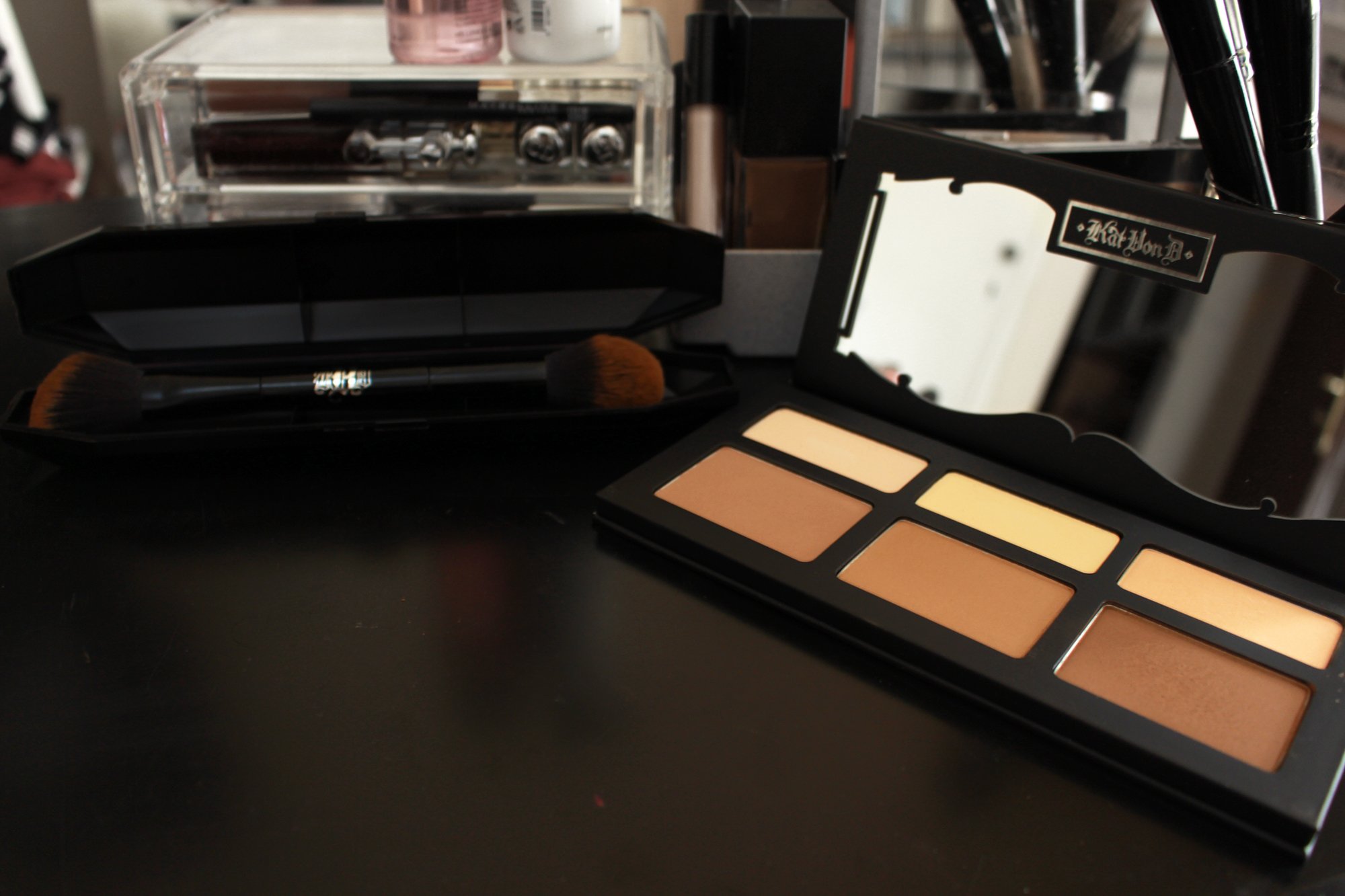 Alchemist Holographic Palette | This is iridescent palette is amazing as a highlighter for your cheekbones that give this beautiful warm glow. You can even experiment by mixing them up to create a stunning look. But it can be used in many other ways too. As Sephora put it: Revamp your makeup looks with this innovative, Alchemist Palette, featuring four holographic shades. It's perfect for achieving a spectrum of radiant, special effects by layering Alchemist over eye shadow and lipstick. Formulated with Double Dimension Technology, this first-of-its-kind formula is packed with 360° refractive pearls, dipped in a prismatic coating, to deliver twice the transforming power. Each of the four shades within the palette catches the light from every angle for a spectrum of luminizing special effects—perfect for customizing finishes and exploring your artistic expression.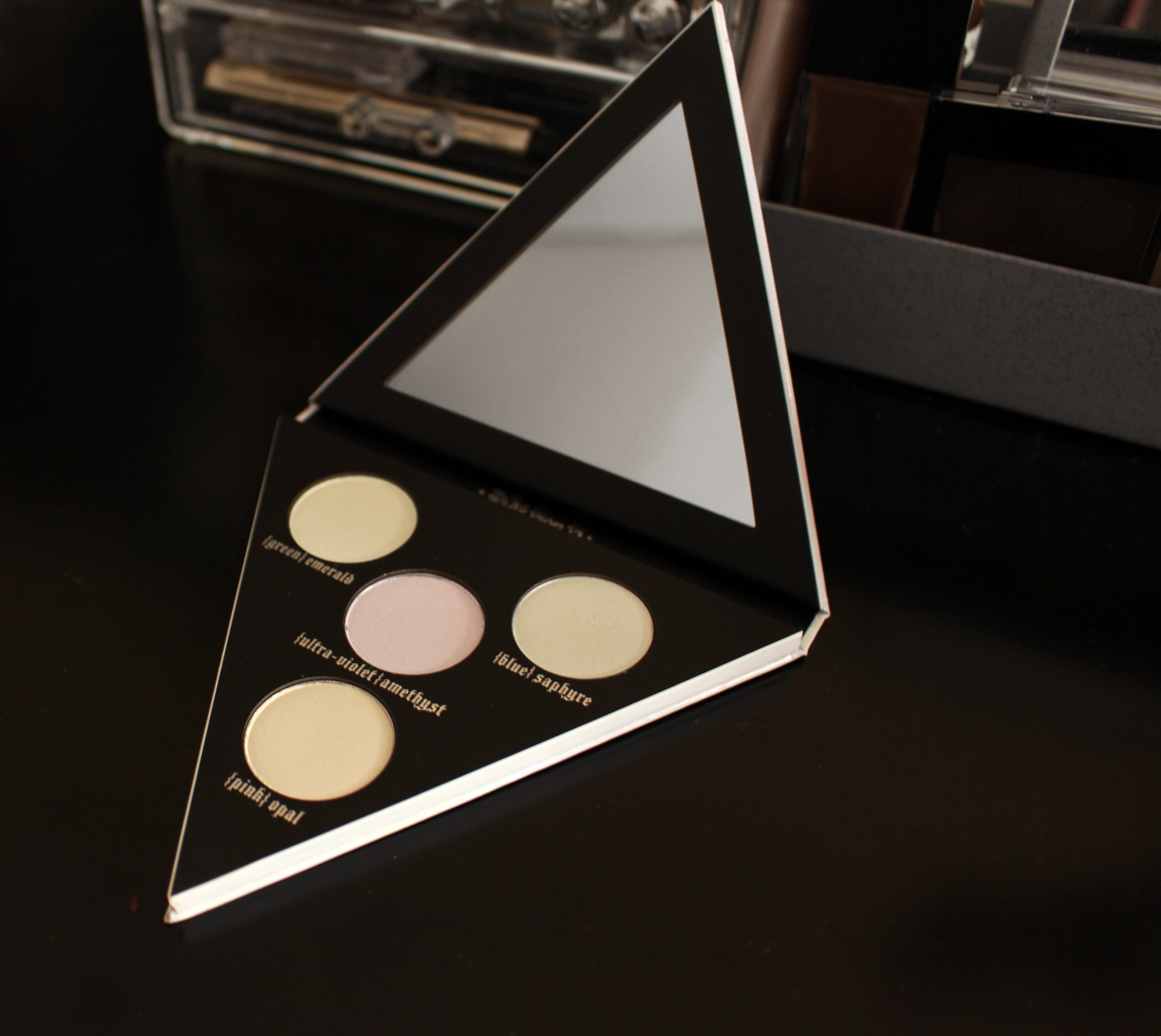 So far I gotta say I'm pleased with all the products and I will be trying more. I've read good things about the Lock-It Foundation so that will probably be my next purchase from her range.
Have you tried Kat Von D beauty products? Which was your favorite that you would recommend?
xoxo,
Stay Chic, Stay Glam