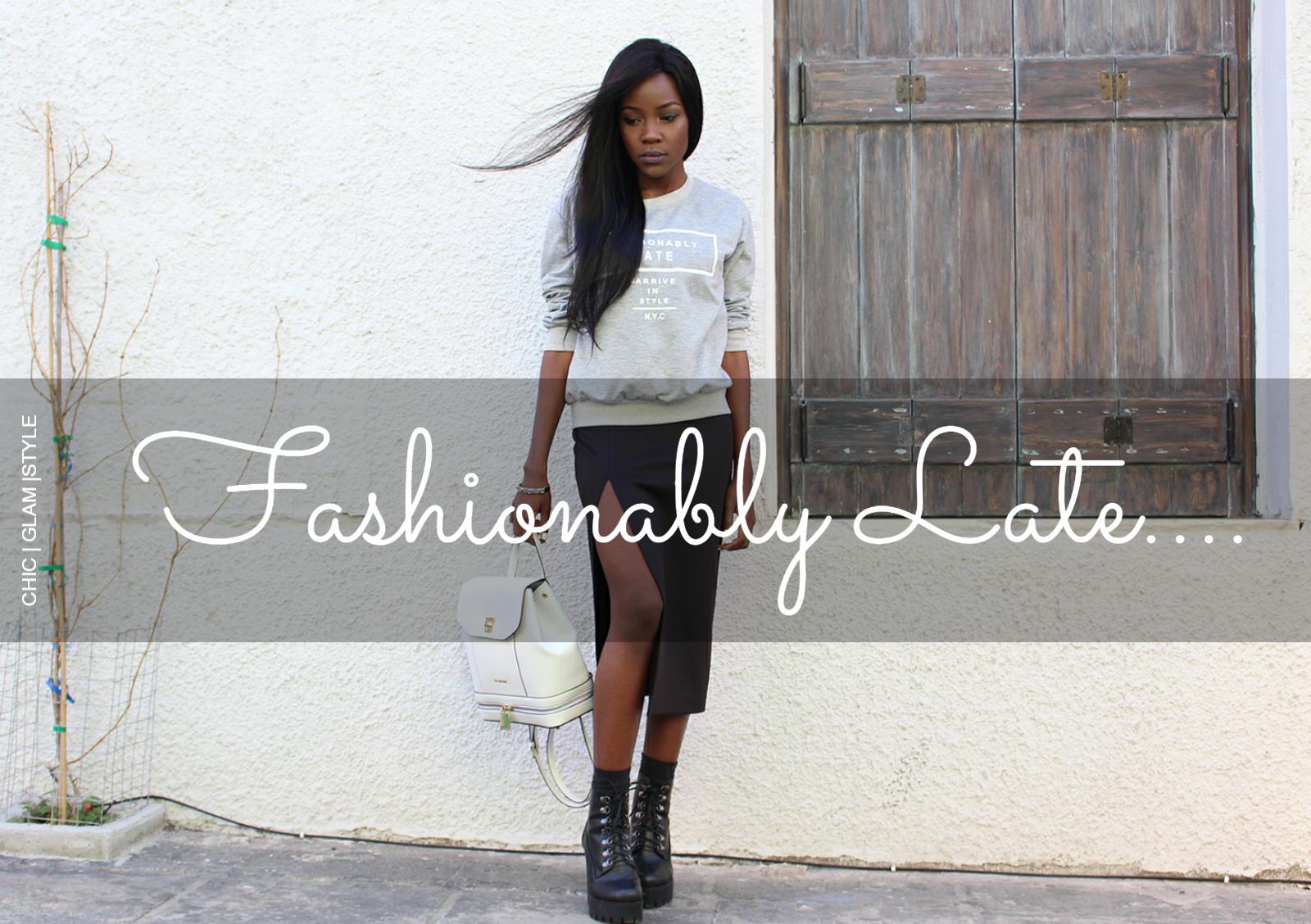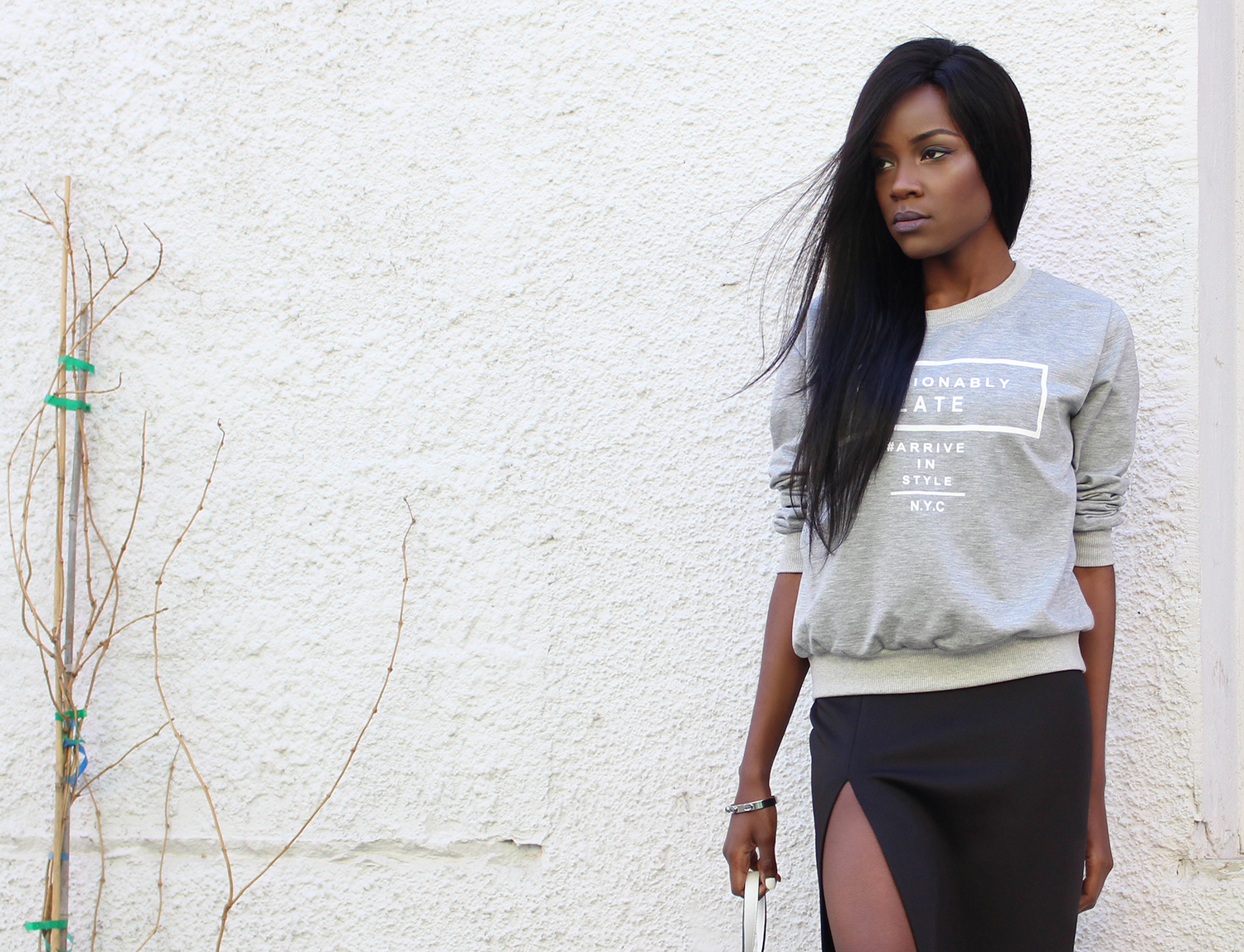 And now about my outfit. Initially, I wanted to wear this sweatshirt with a pair of jeans and sneakers but then I thought of doing something a little bit more interesting (and super practical). I'm actually wearing a dress under the sweatshirt. Does it ring any bells? Some of you may remember it from the high slit. No? Maybe this post will remind you---> Thigh High.
You can totally rock summer dresses in winter if you layer them. Wear your favorite slip dress with a sweater, tights, boots and you just created a brand new winter outfit. Just make sure your dress is fitted (no ruffles,no pockets) and sleeveless. This way you can avoid looking bulky. If your dress doesn't have shape then wear a belt over your top layer. This helps define your waist (you don't want to look like a bag of potatoes do you?).
It's such a simple and practical concept that really helps you get more mileage out of some of your dresses.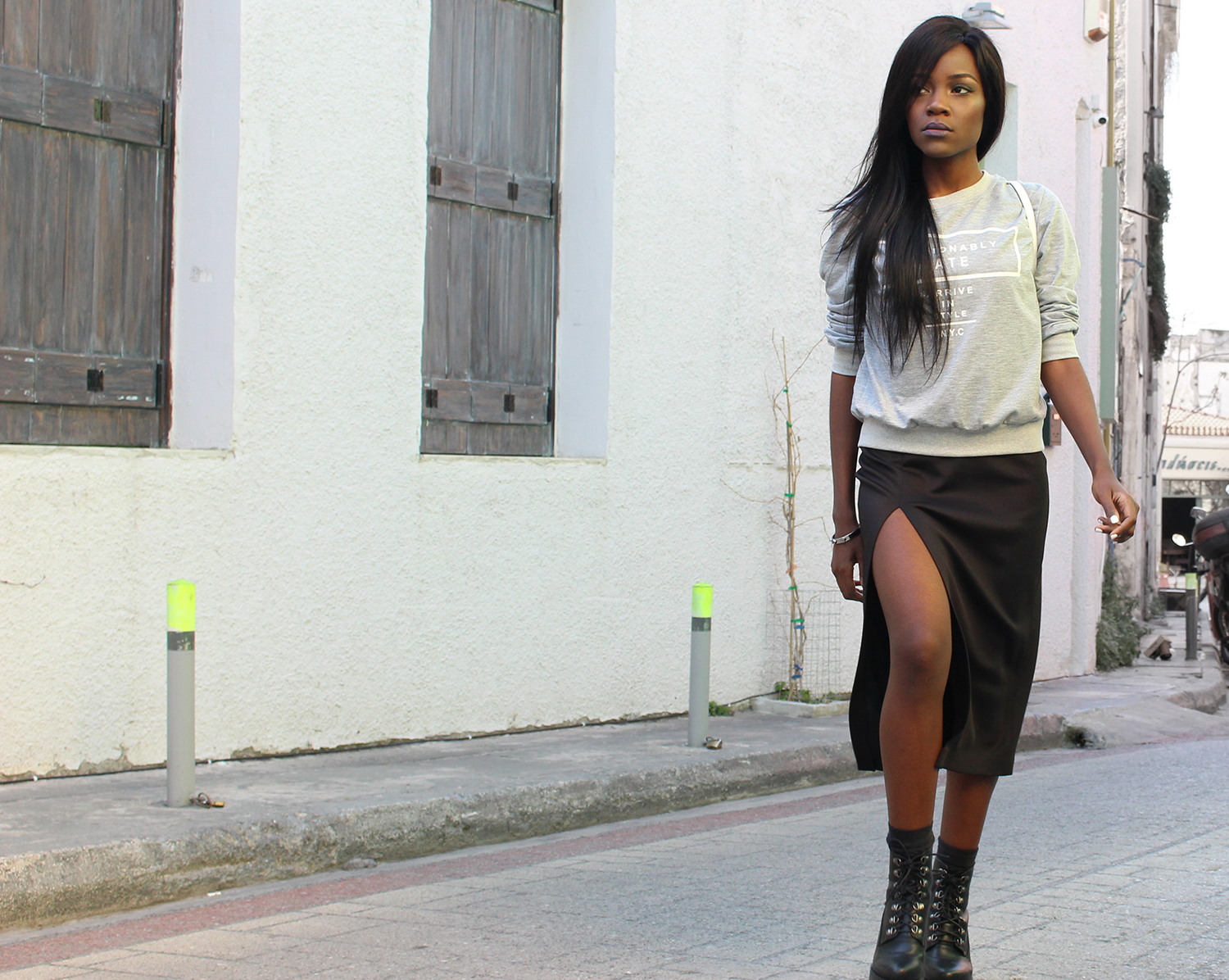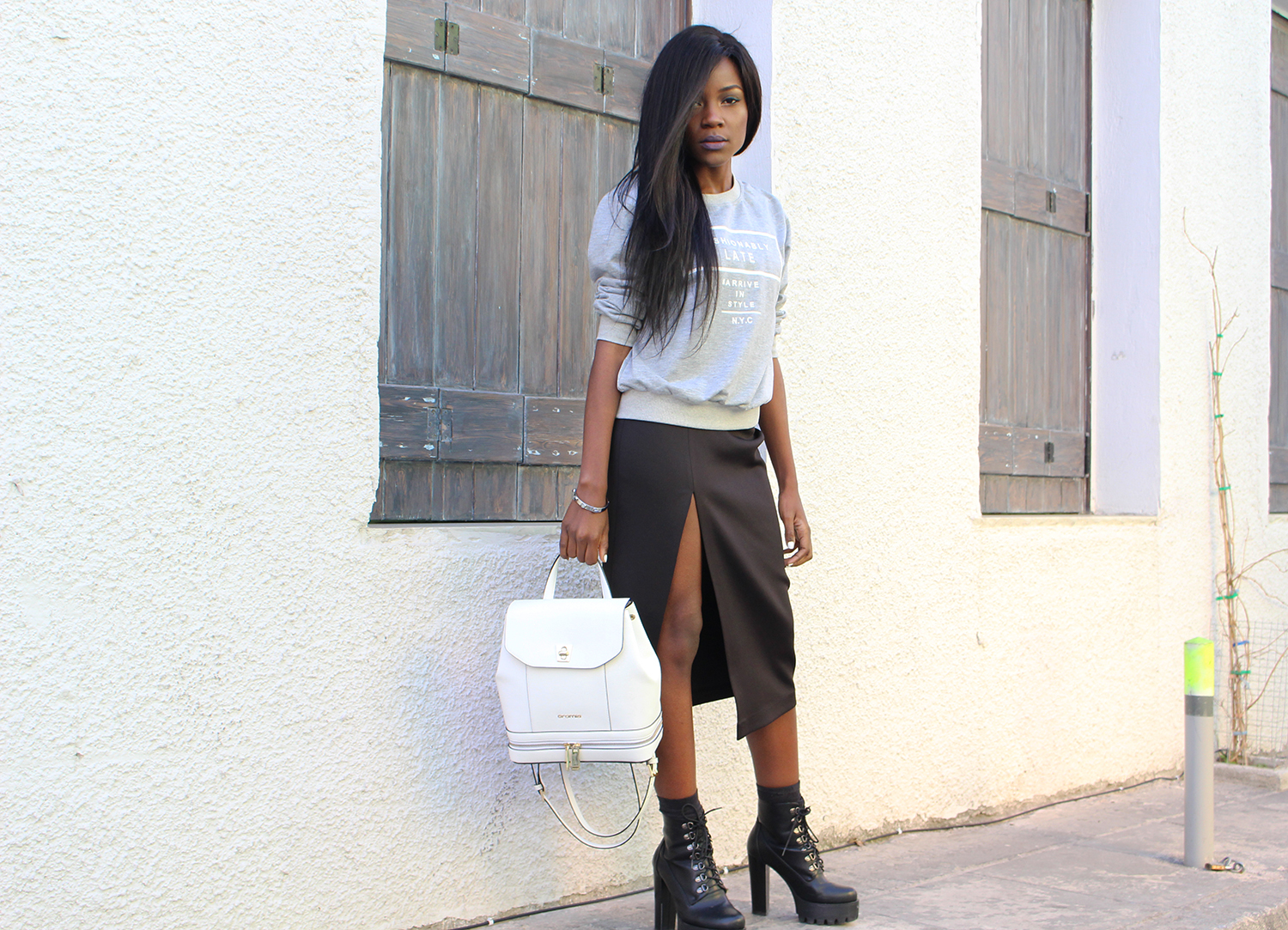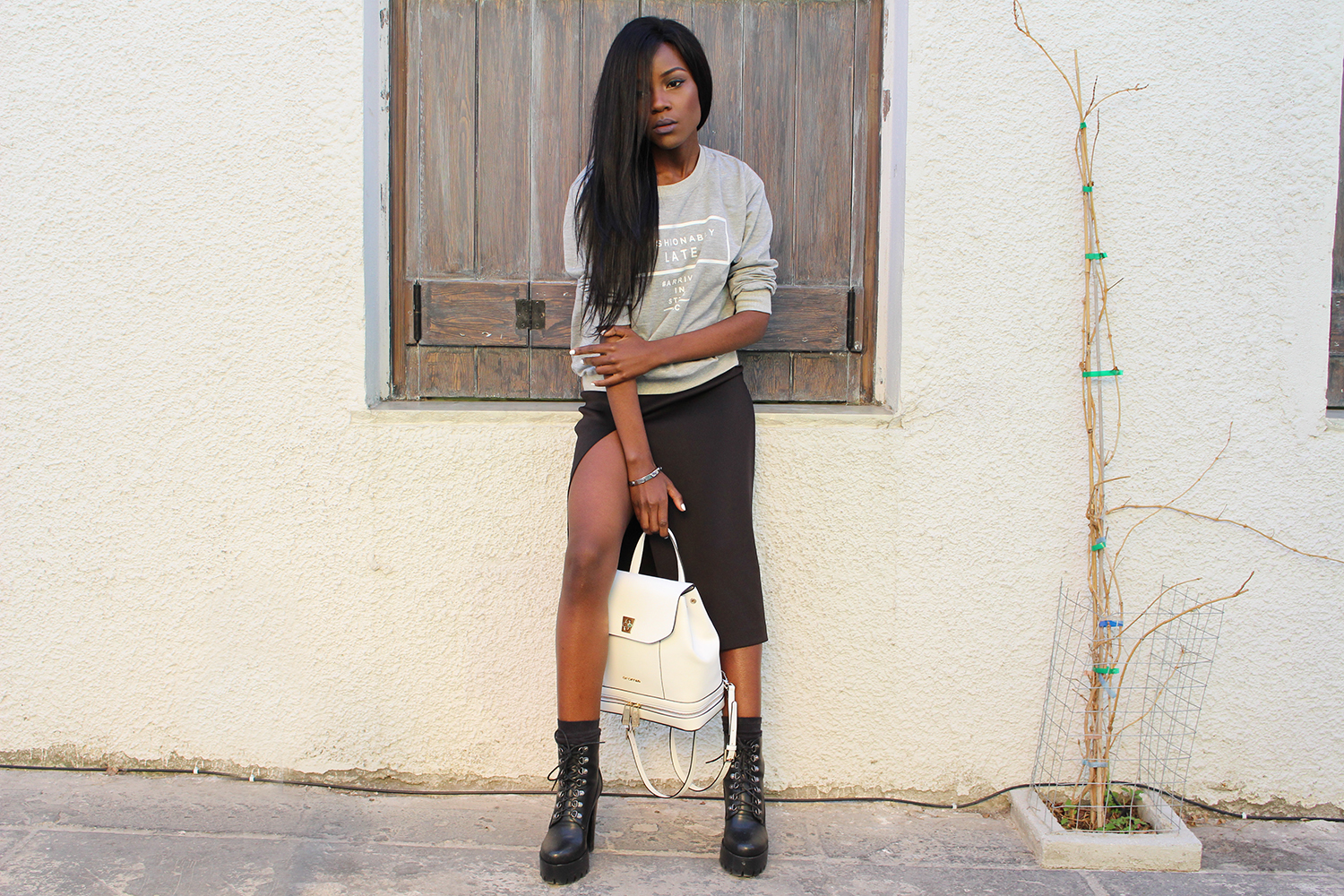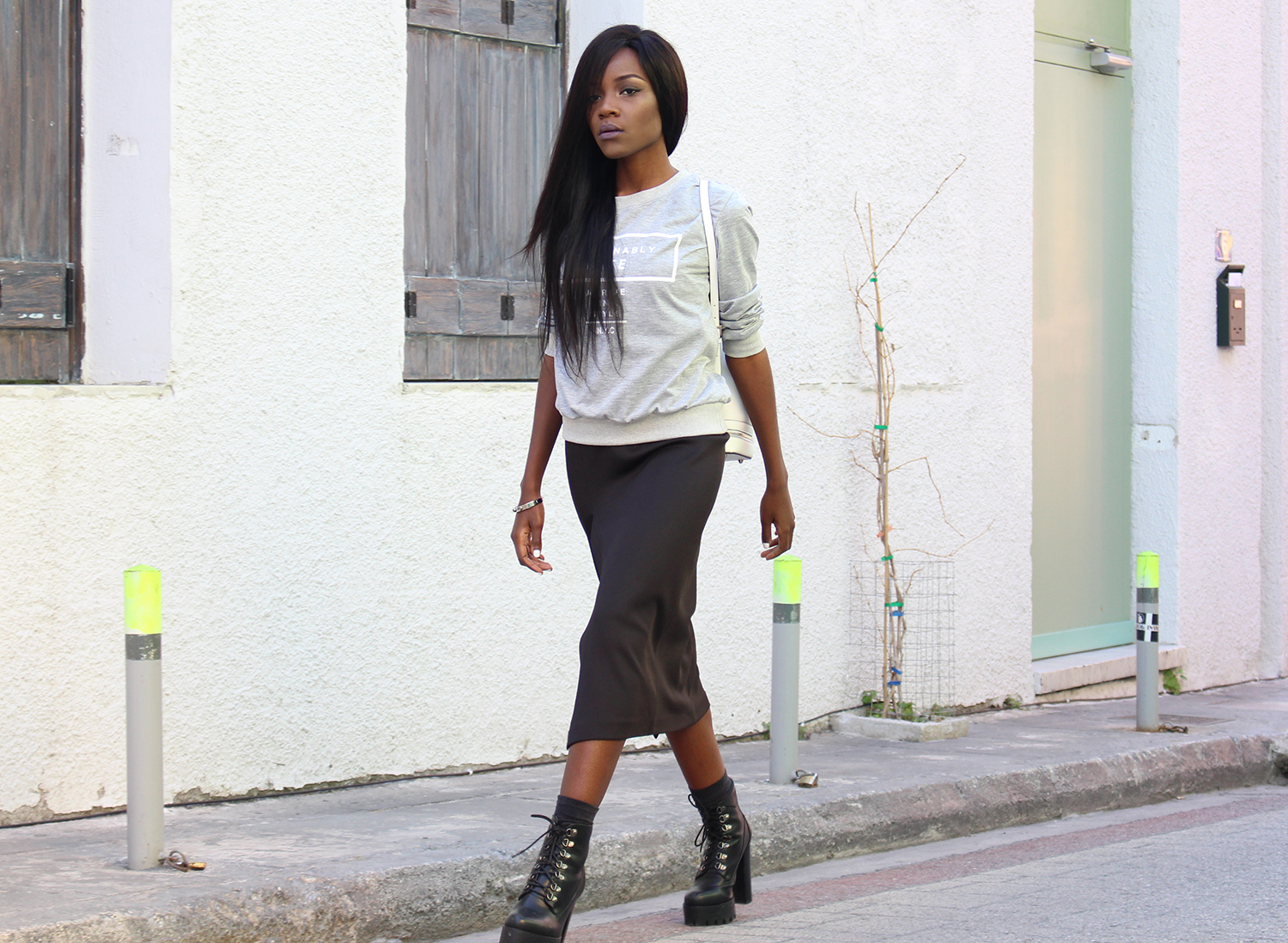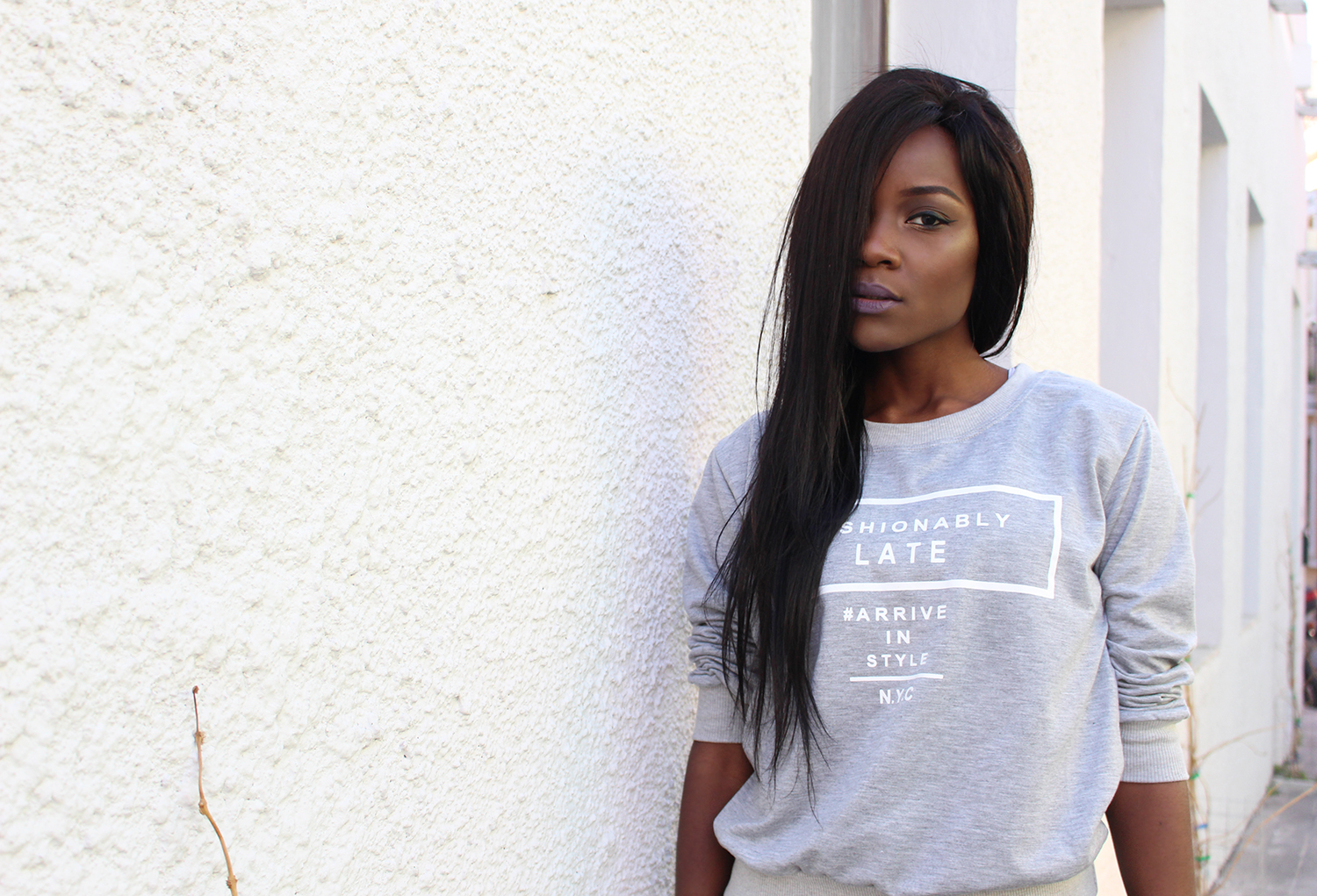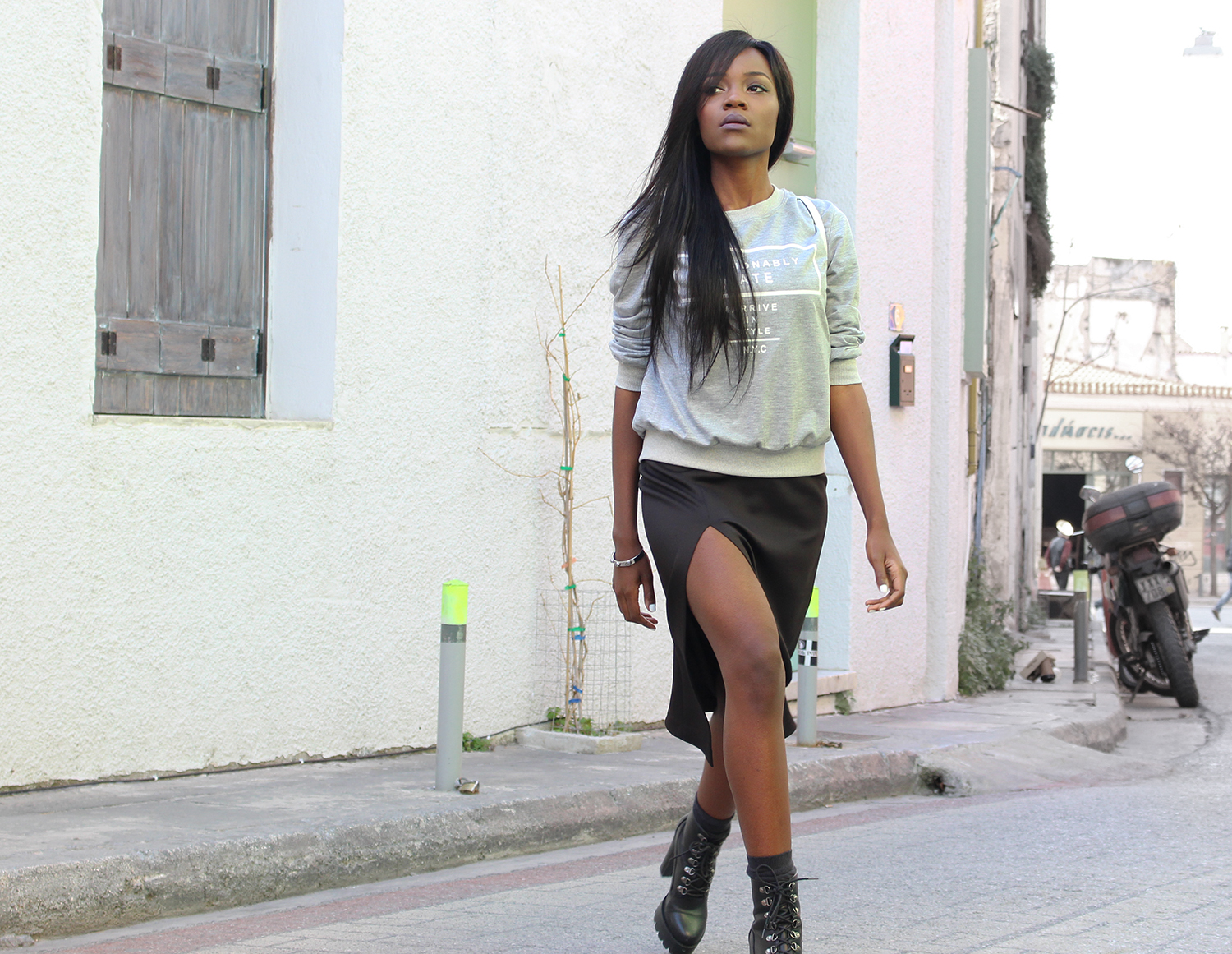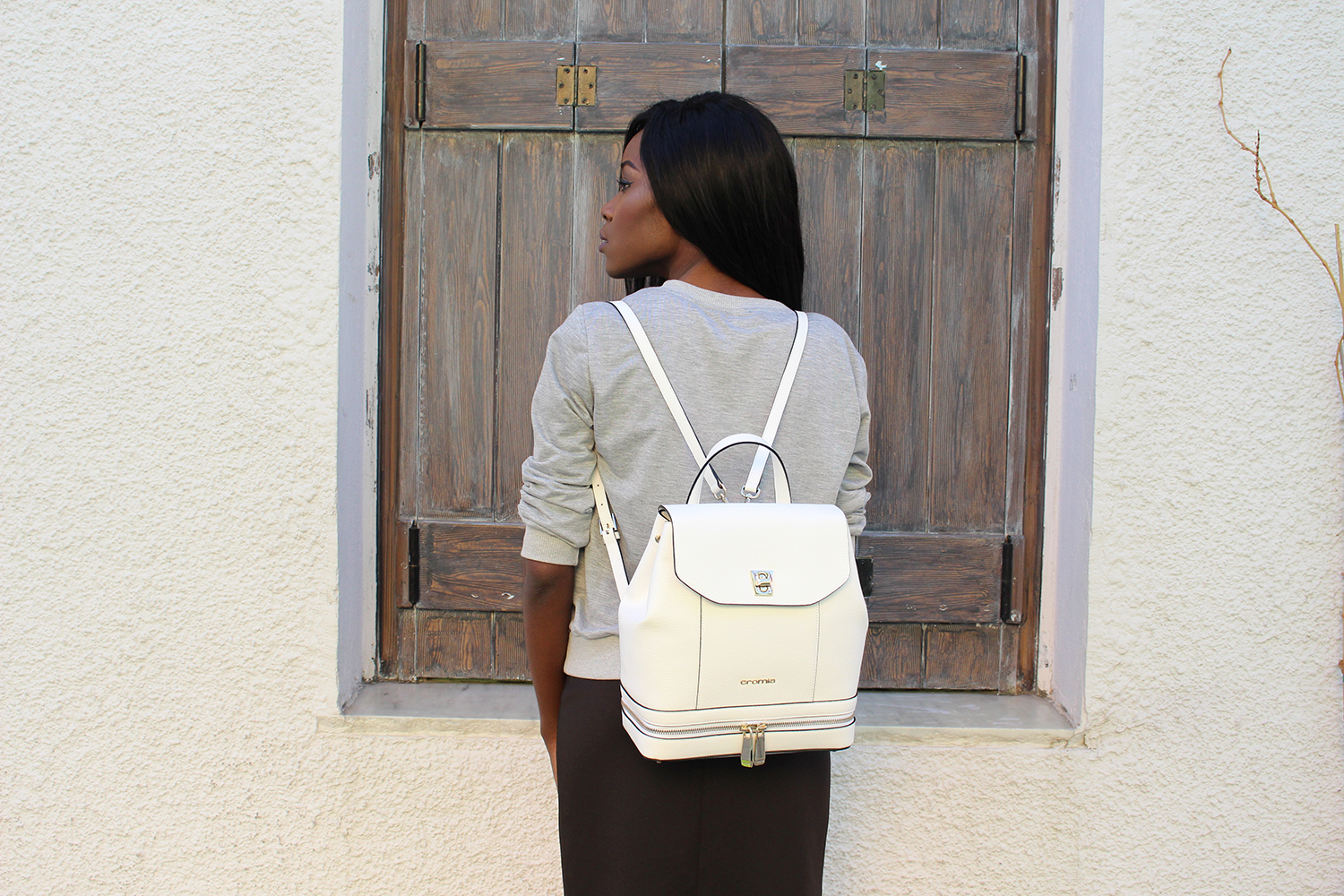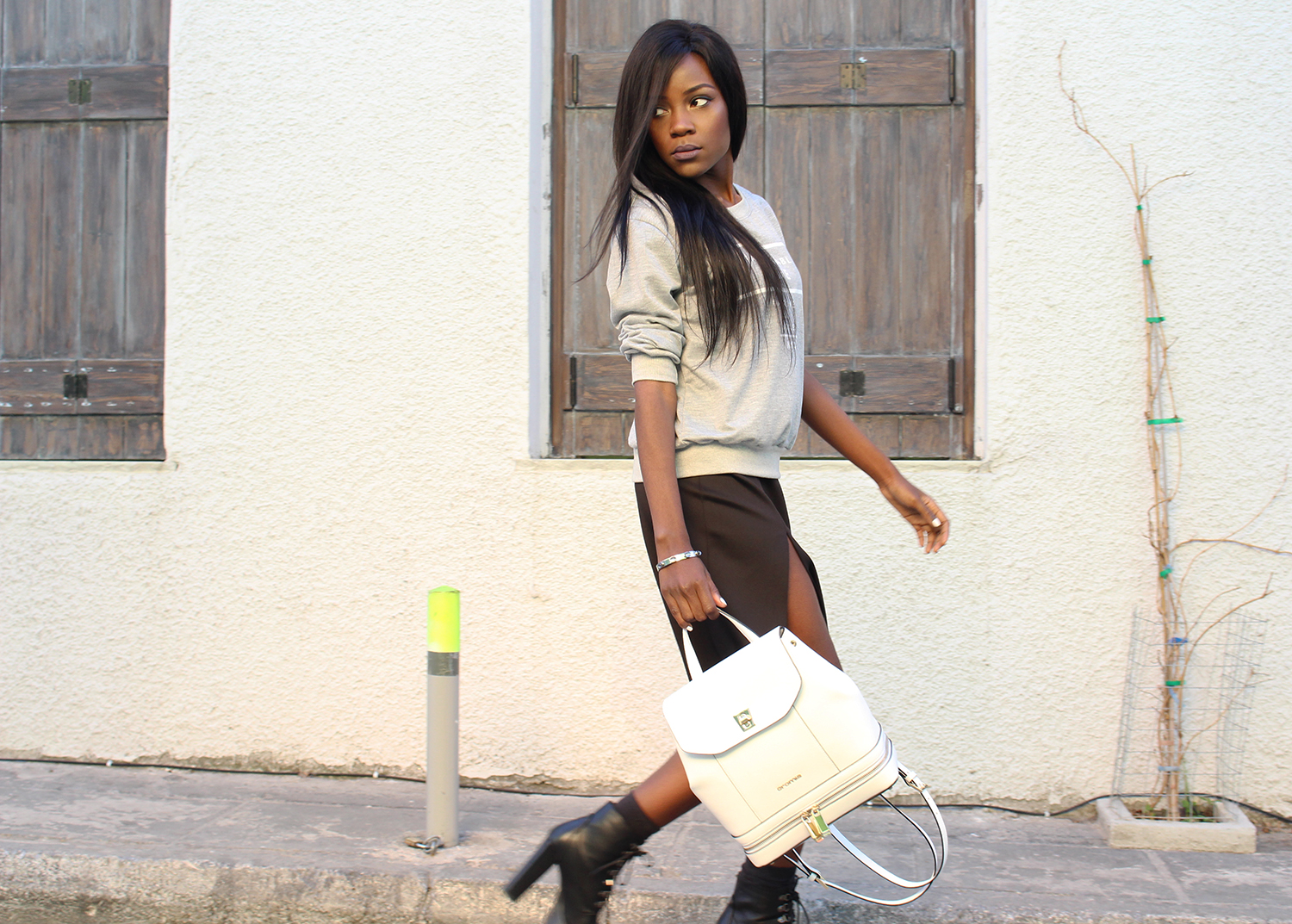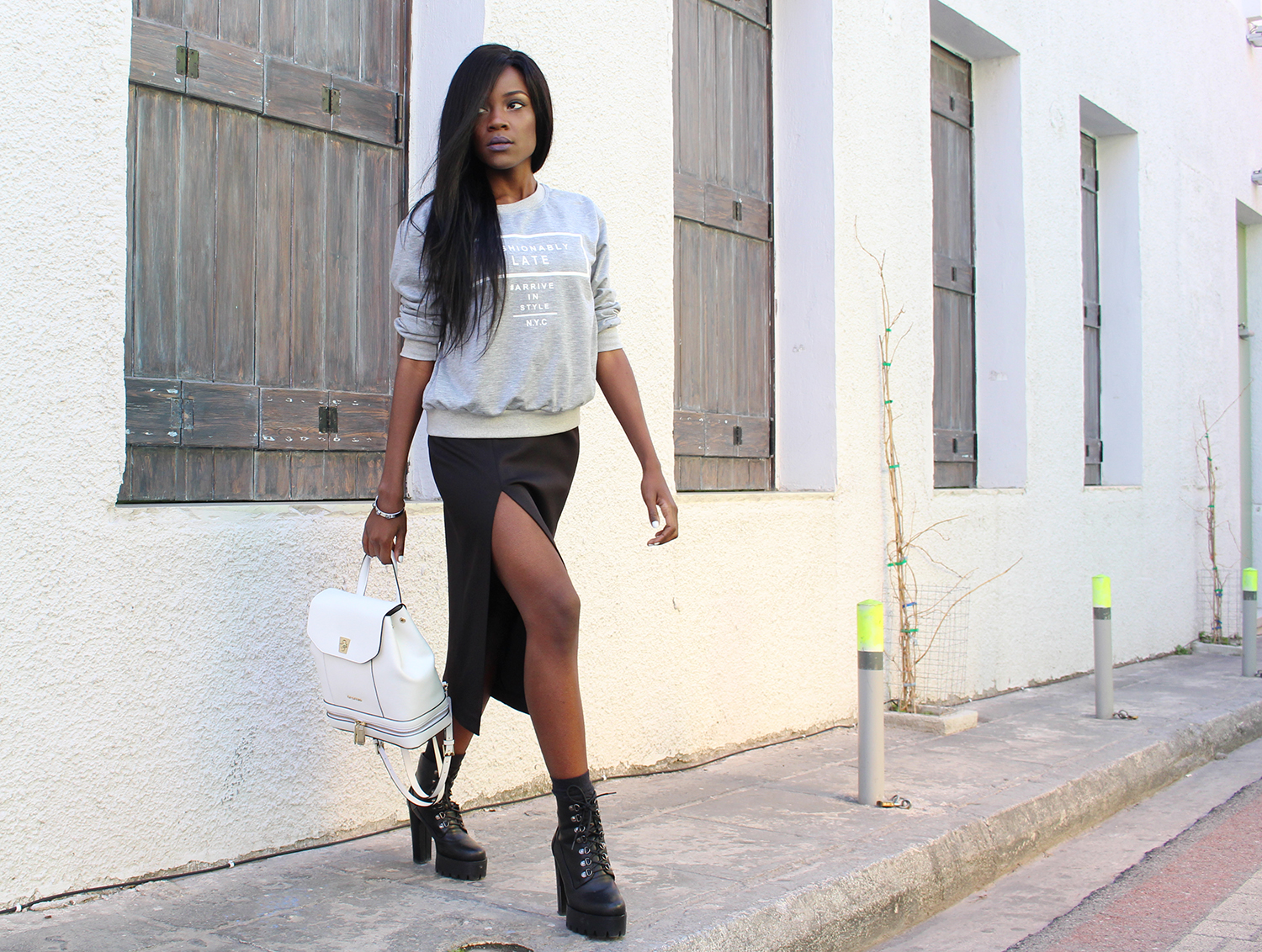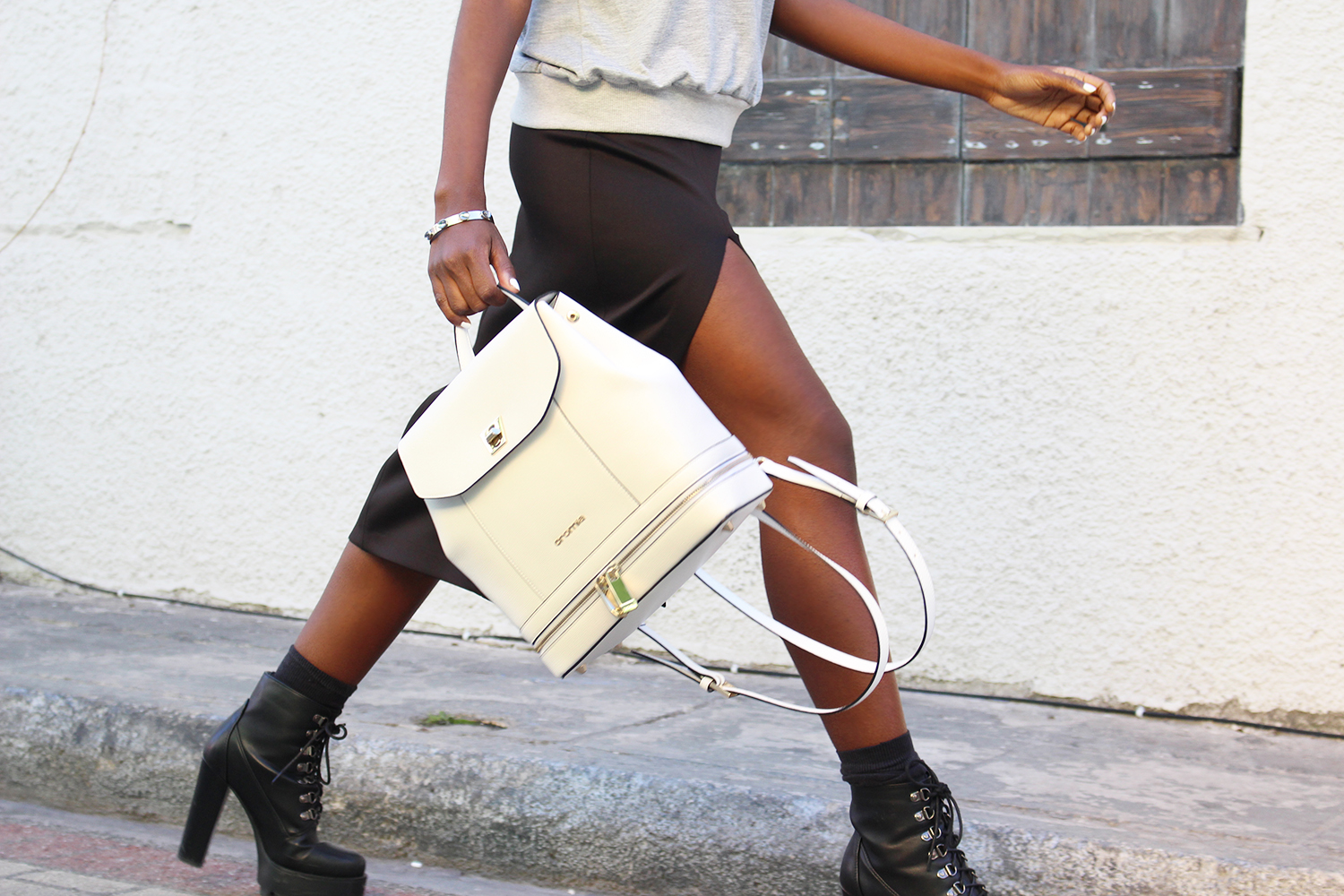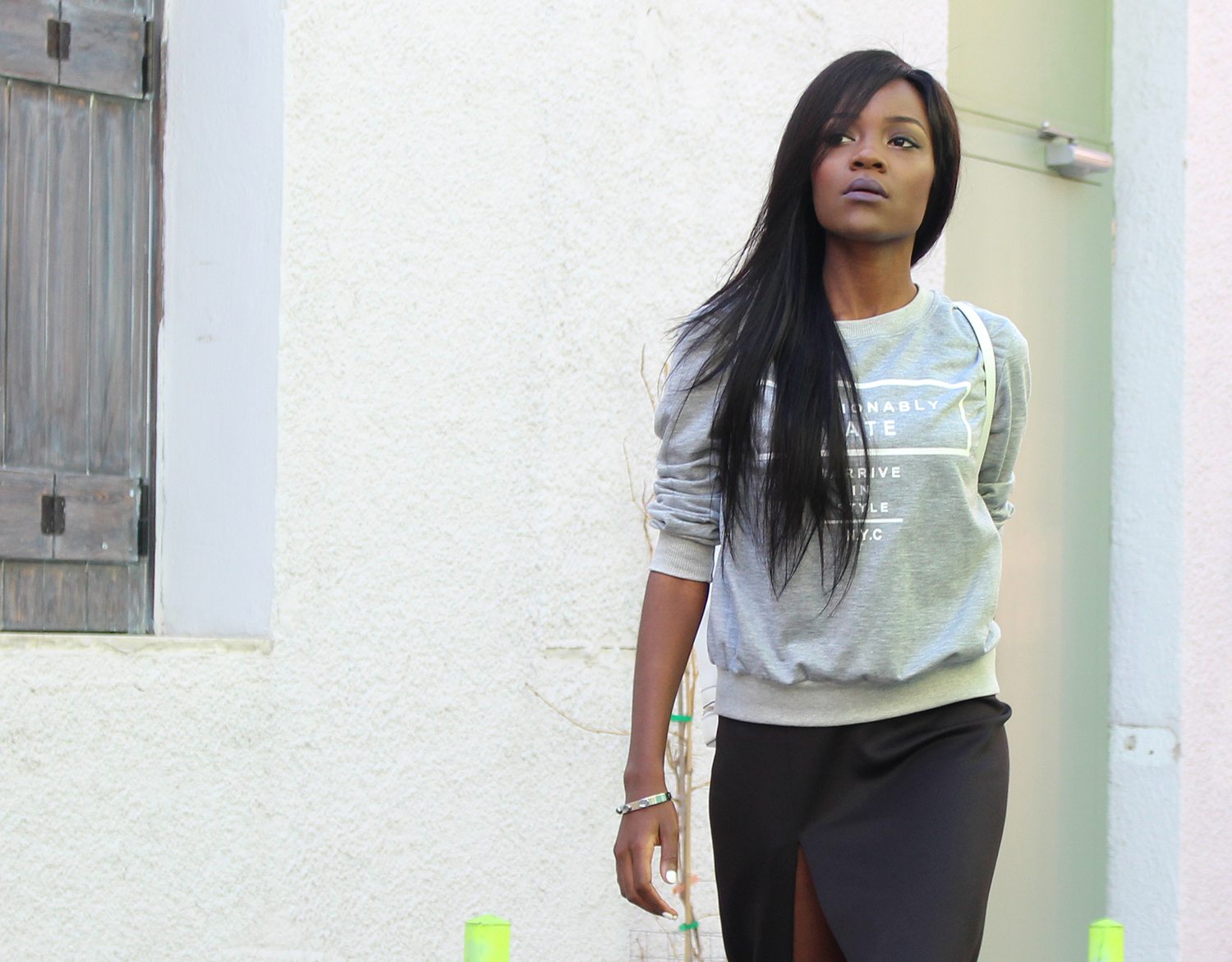 xoxo,
Stay Chic,Stay Glam