Ever since Dior sent their Perspex booties down their AW15 runway everybody has gone mad about them. Not long after, many different versions appeared and recently the clear bootie is dominating the fashion world. Now, just because this is trending and looks uber cool doesn't mean it's for everybody.....I'm gonna be honest, if you are gonna wear these just as they are, you gotta have pretty (and perfectly manicured feet). They're see through and definitely attention seekers so everybody, I mean everybody is gonna look at your feet. If you weren't blessed with a gorgeous pair then fear not because socks and stockings could do the trick for you. I think the magic with these type of boots is that you can actually give the illusion of wearing a different pair of booties each time you wear a different pair of socks. Pretty awesome huh? And I swear you your feet don't stink after wearing them haha! They have tiny discreet holes on the sides of the shoes that obviously are there to help your feet breathe.
For my look today I combined two trends in one. Fishnets are huge right now and will continue to be in Spring. They're a versatile basic that adds a bit of edge to almost any outfit, whether you wear them under a pair of ripped up jeans or with a classic little black dress. I went for high waist distressed jeans and a crop on purpose, to give a little peekaboo factor with the fishnets.
What do you think of this look? Are you a fan of clear booties? How do you pair your fishnets?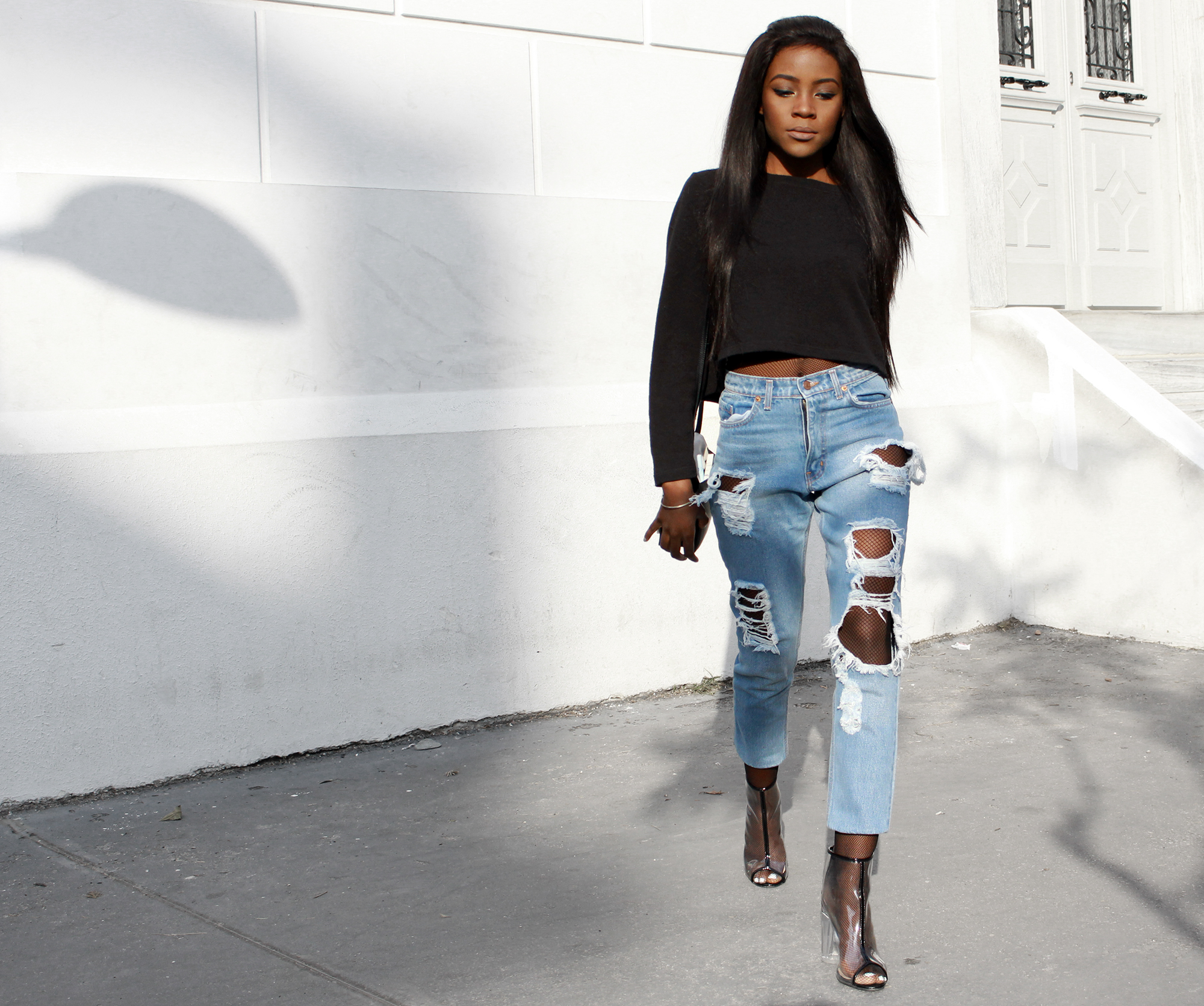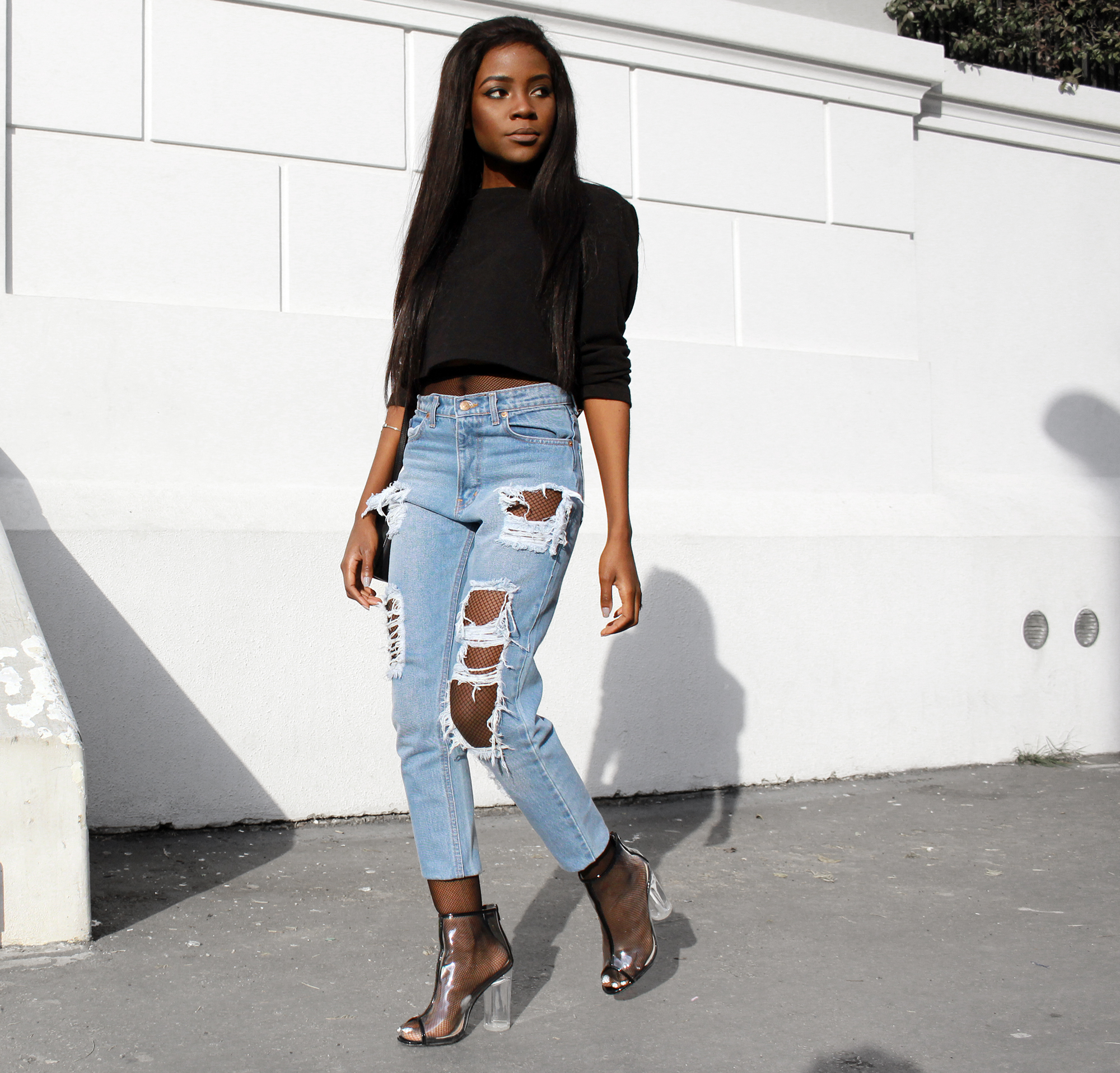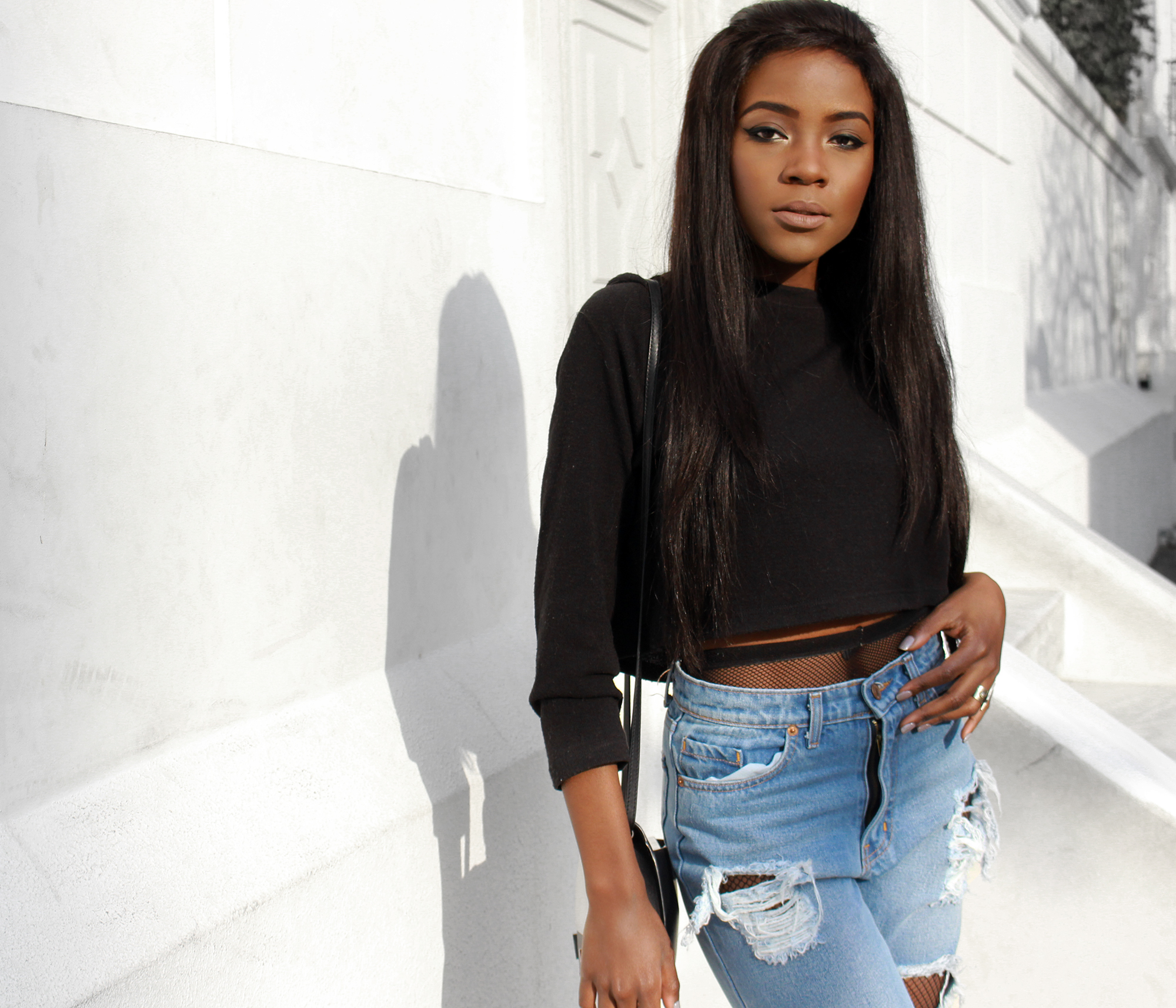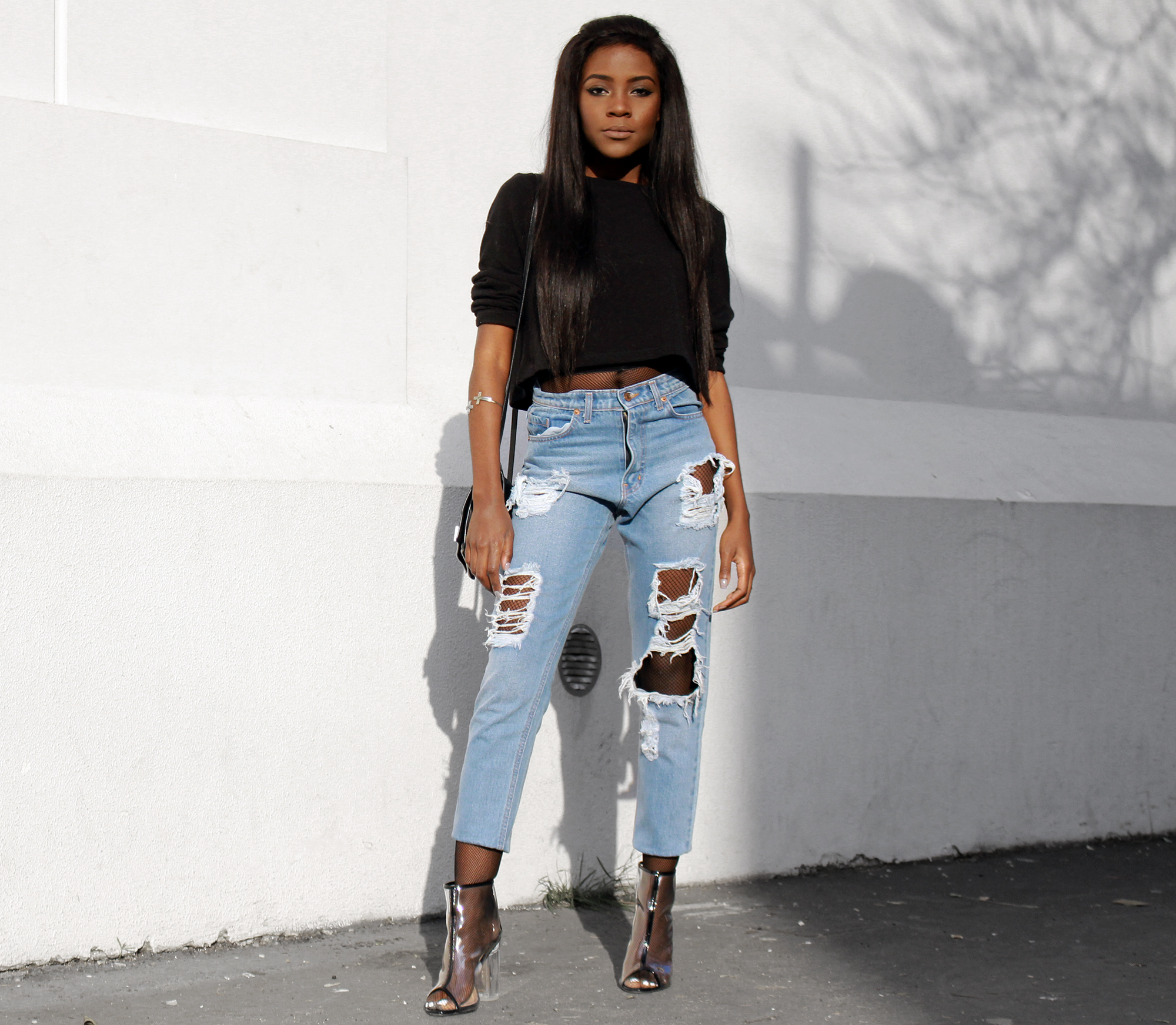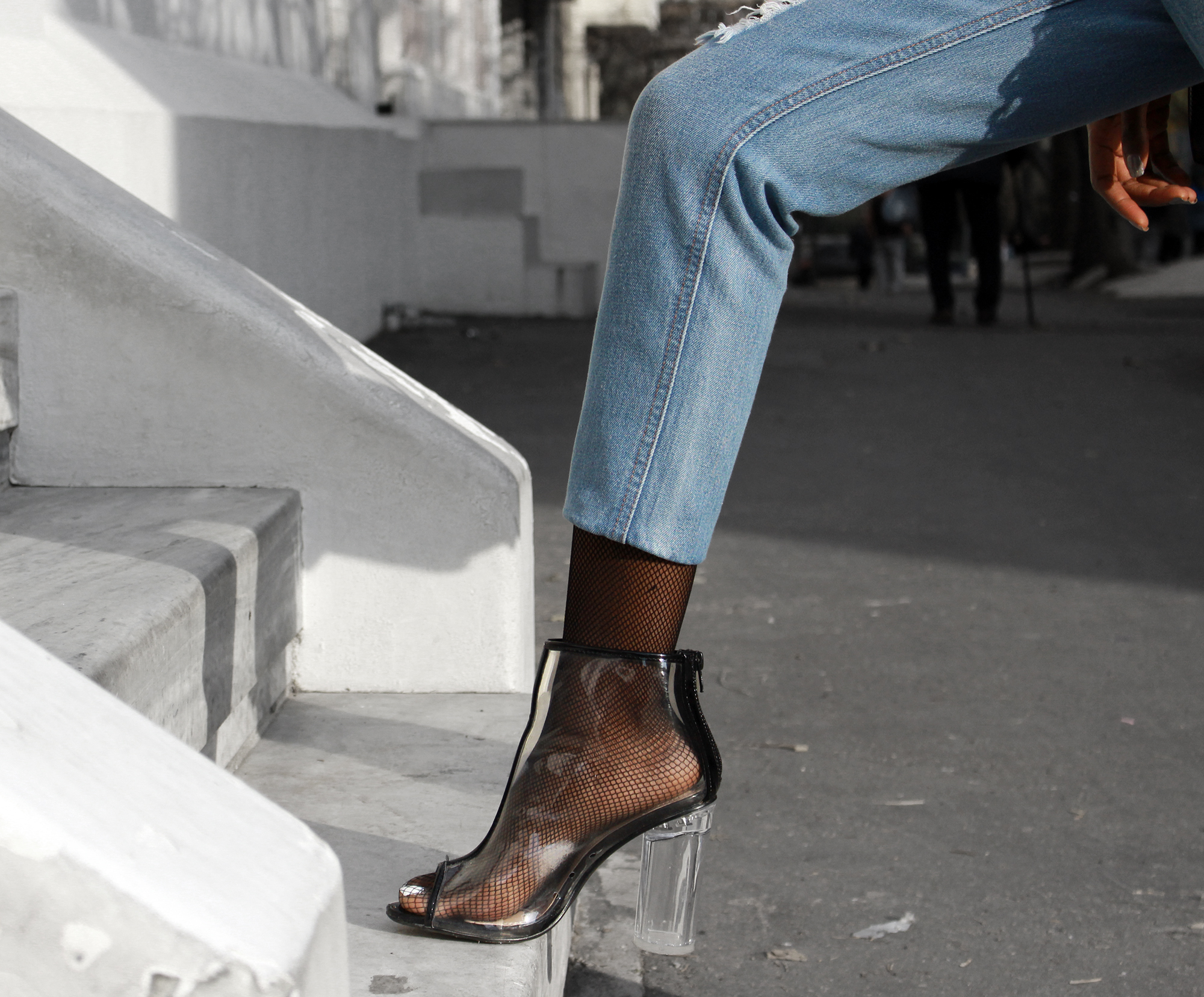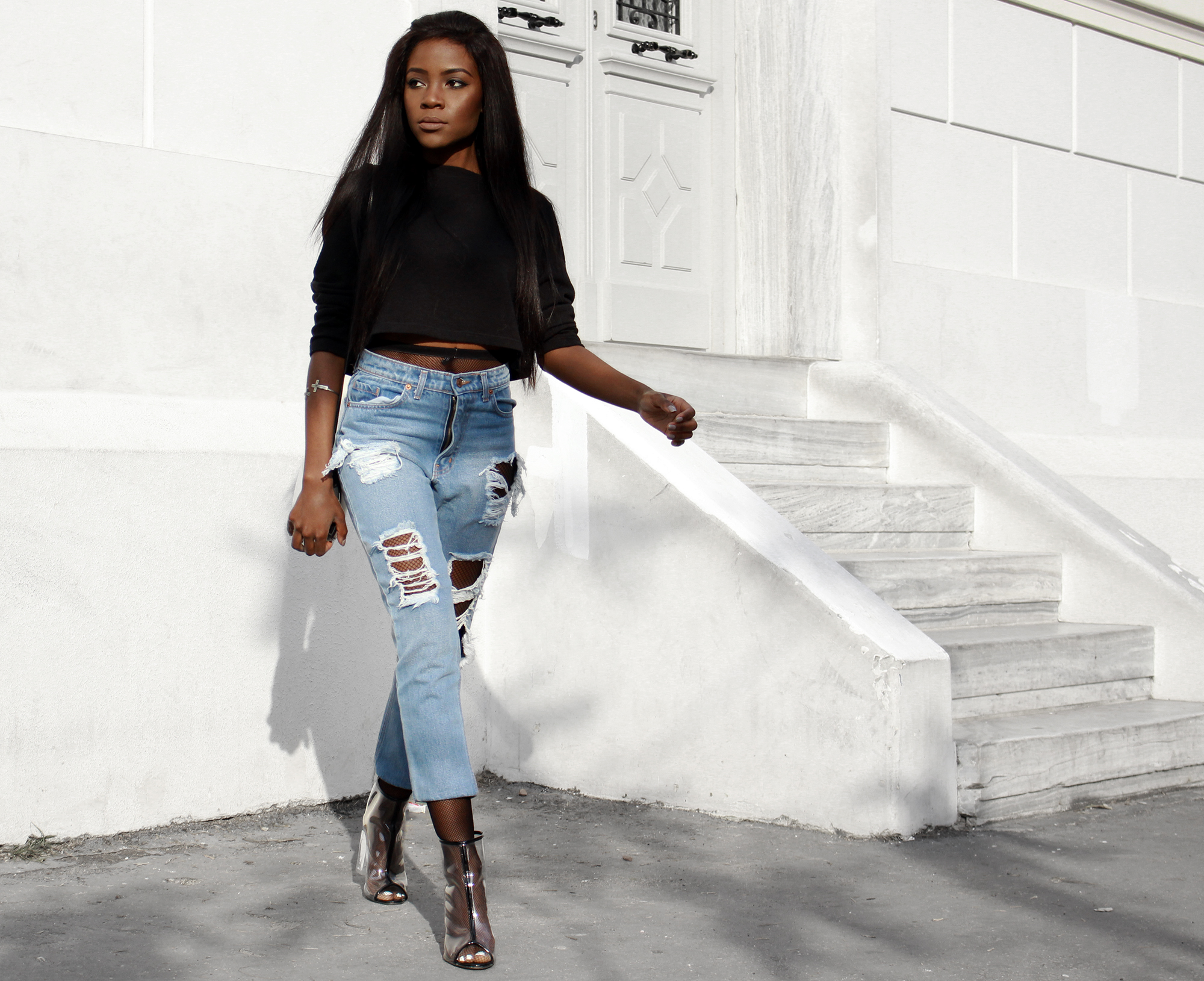 ---
SHOP THE POST ( SIMILAR )

MY LOOK
SHOES | Quanticlo
JEANS | No Thinkin
JEWELRY | Xdx Bijoux
xoxo,
Stay Chic, Stay Glam