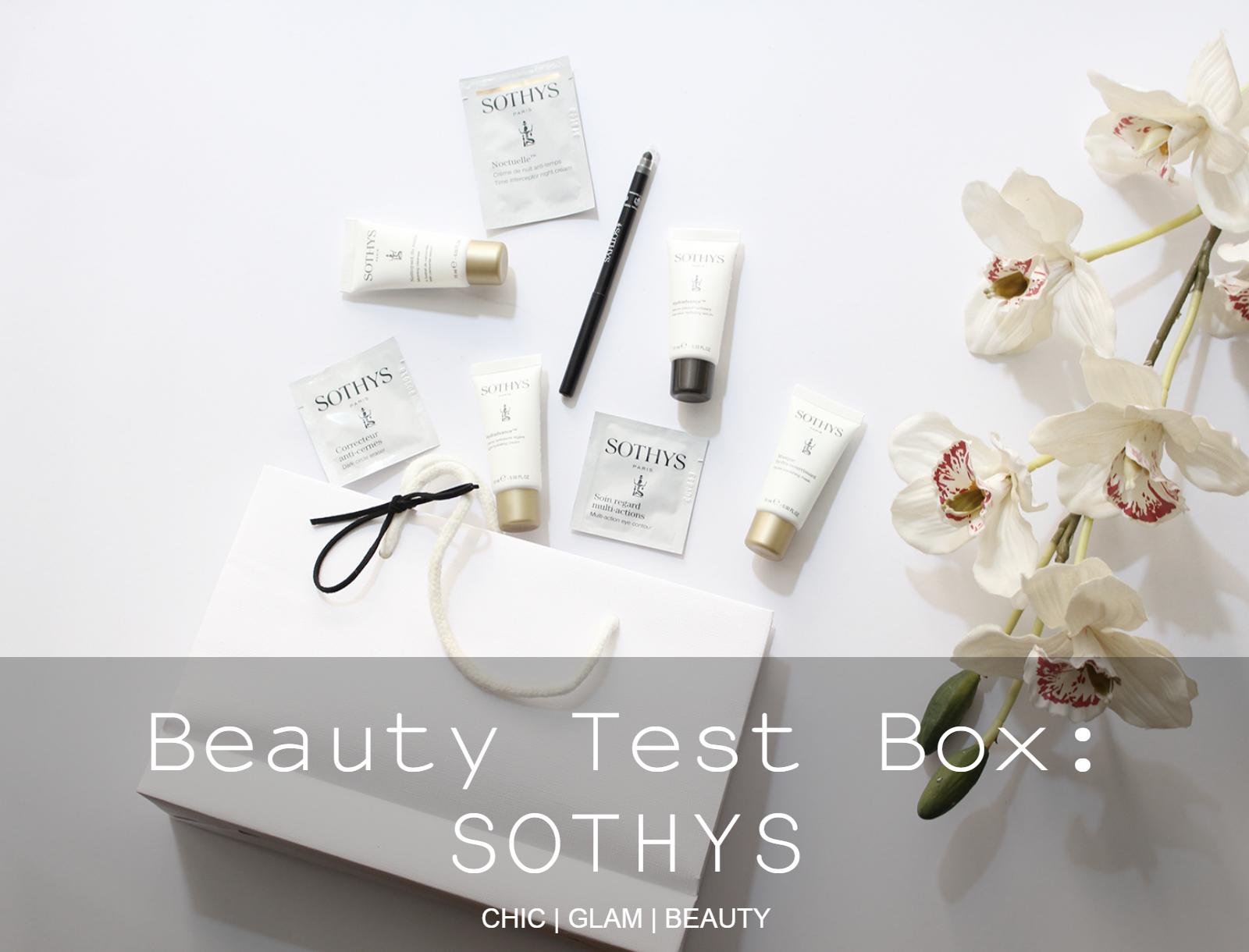 It's been a while since I last did a beauty related post.I received another beauty box from BeautyTestBox that contained sample sized products by a french brand called Sothys.To be honest I had never heard about Sothys even though I am familiar with many french beauty brands.A few words on Sothys:
"Sothys is a family business that has inherited a long tradition of quality and excellence, based on human values and French production.
Since 1966, and handed down from father to son, the passion of the Mas family has enlivened the Sothys brand and driven it forward.
The administrative headquarters, laboratories and production site are still located in Brive-la-Gaillarde at the heart of the Corrèze region, while the prestigious address on the Faubourg Saint-Honoré in Paris has represented the beauty institute from the beginning.
While the company's heart has always kept beating in the Corrèze region, its spirit lingers in the most beautiful addresses in France and in 120 countries all over the world. To date, over 15,000 beauty institutes and spas have chosen to become Sothys partners…"
I tried all the products (except for the eye correcter because it's actually an under eye concealer-not my skintone- with special properties that help reduce dark circles) and all I can say is I freaking love them!
The Morning Cleanser does a wonderful job at cleansing my face without being too harsh and stripping it of moisture which is really important.Both Hydradvance (moisturizer +serum) absorb quickly into my skin and don't clog my pores.My face feels alot smoother and they smell heavenly (you might want to avoid these if scented moisturizers bother you).The Hydra Mask is so hydrating that I don't need to use a moisturizer after.I think that's because of the Shea Butter and Jojoba oil it contains.As for the rest of the samples (in sachets), I did like them but I would probably need more product to see better results.I have sensitive, acne prone skin and while using the products I didn't have a single breakout. I also feel my face smoother now.Their line seems to be gentle, effective and pleasurable to use.I think I will be purchasing their Face Cleanser and face Mask once mine run out.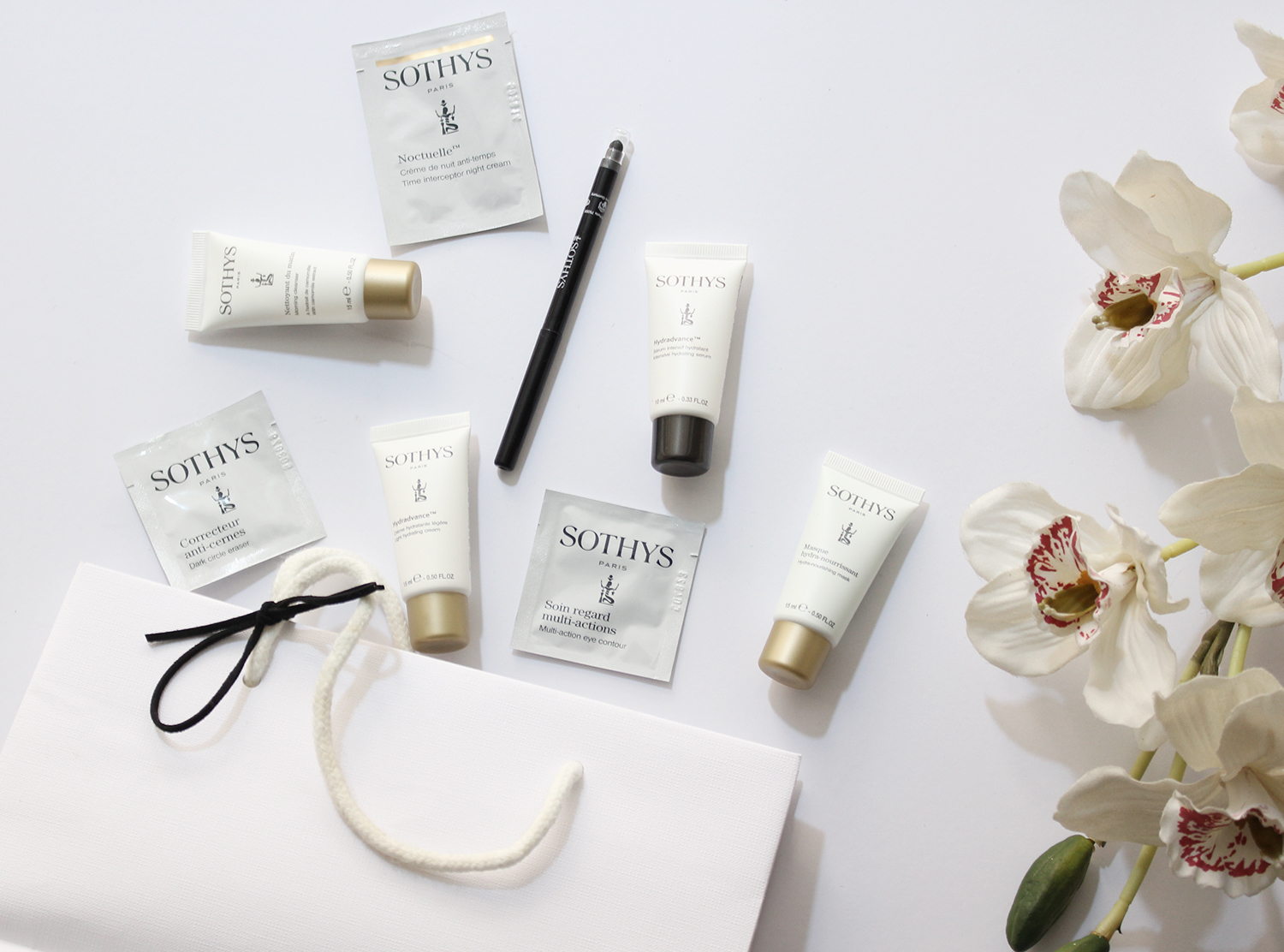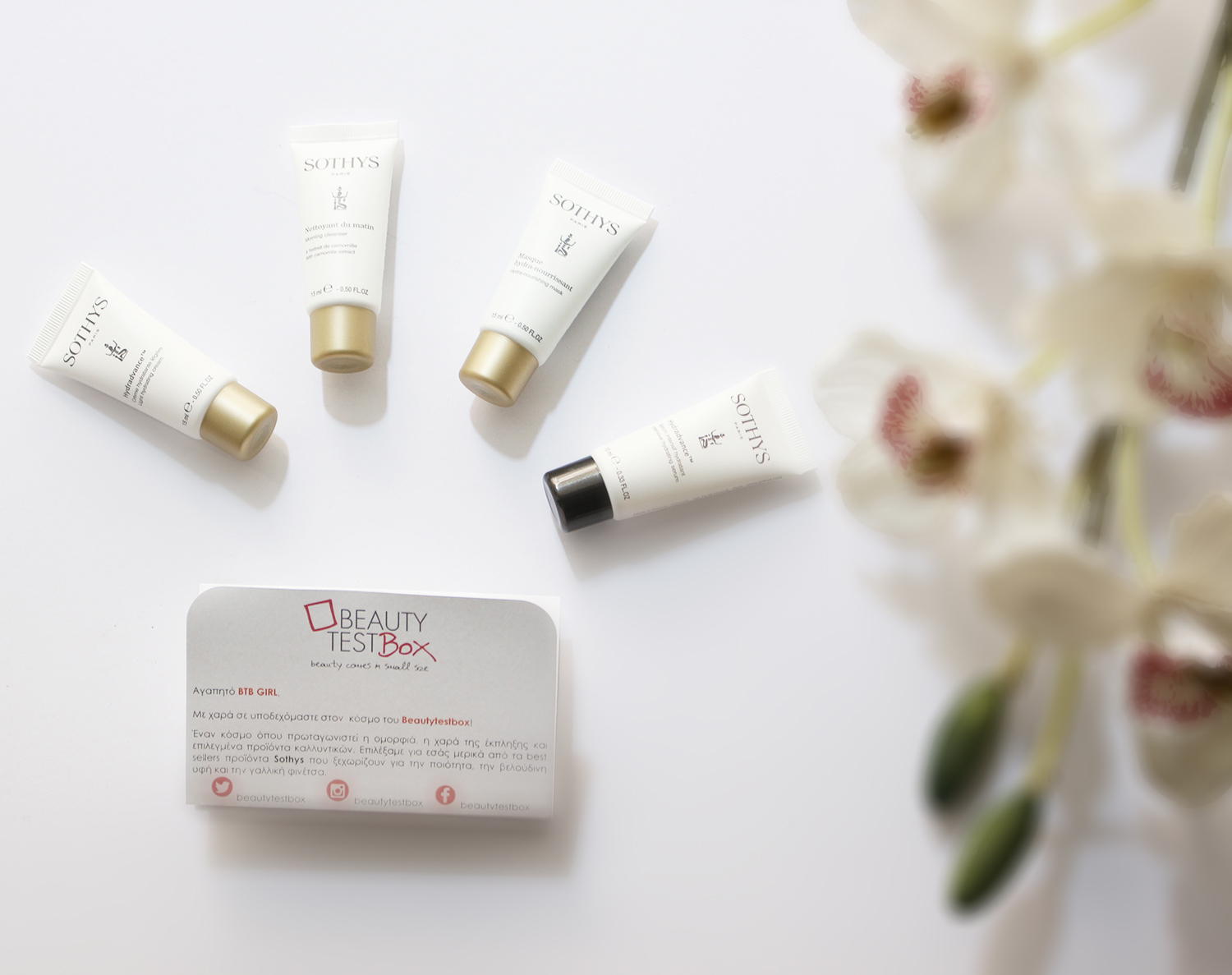 Products from left to right: Hydradvance (light hydrating cream)/Nettoyant du matin (morning cleanser)/Masque hyrda-nourrissant (Hydra-nourishing mask)/Hydradvance Serum Intensif hydratant (Intensive hydrating serum)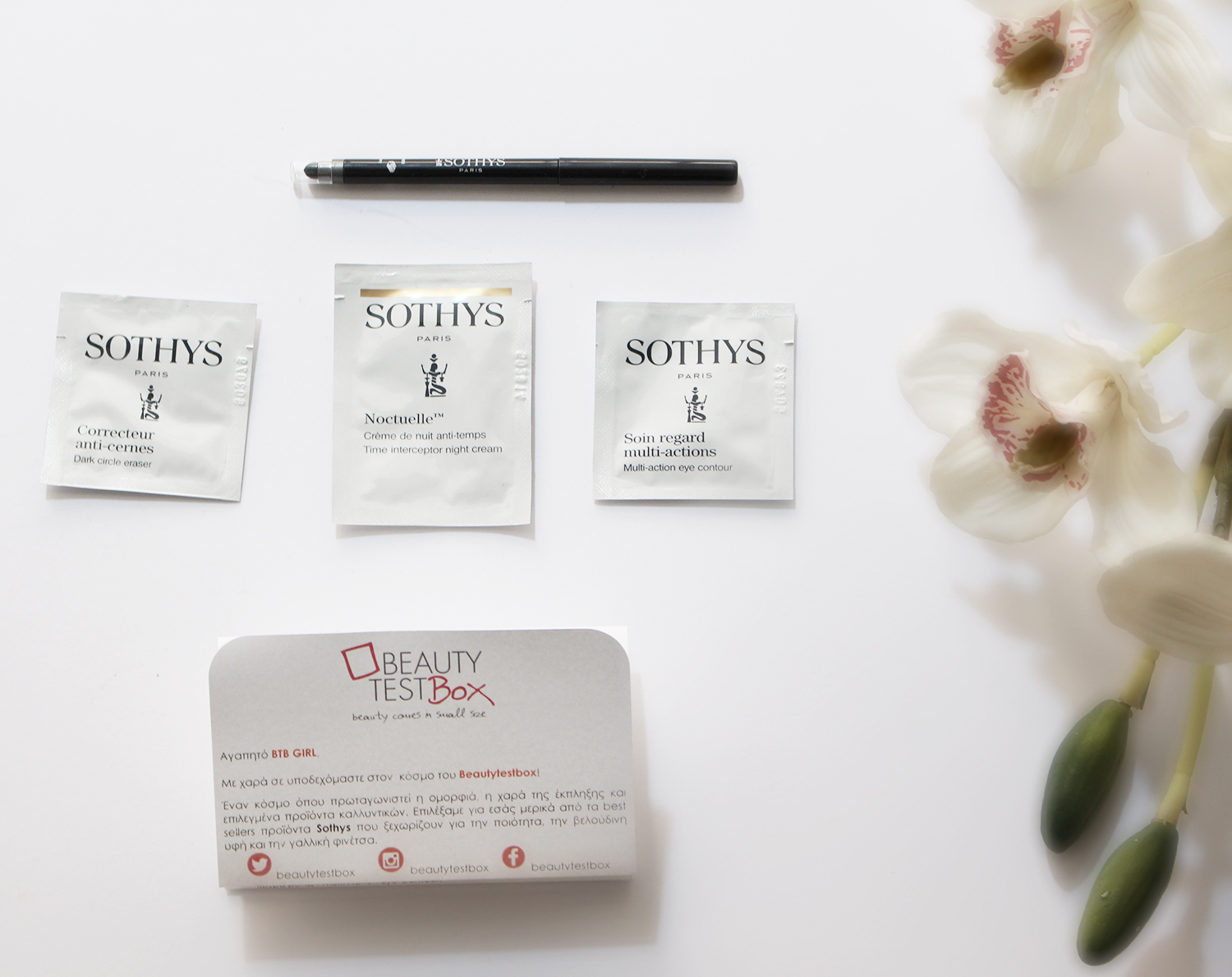 Products: Sothys eye pencil with smudger/(from left to right) Correcteur anti-cernes (Dark eye correcter) /Noctuelle (Time interceptor night creme)/Soins regard multi-actions (Multi-action eye contour)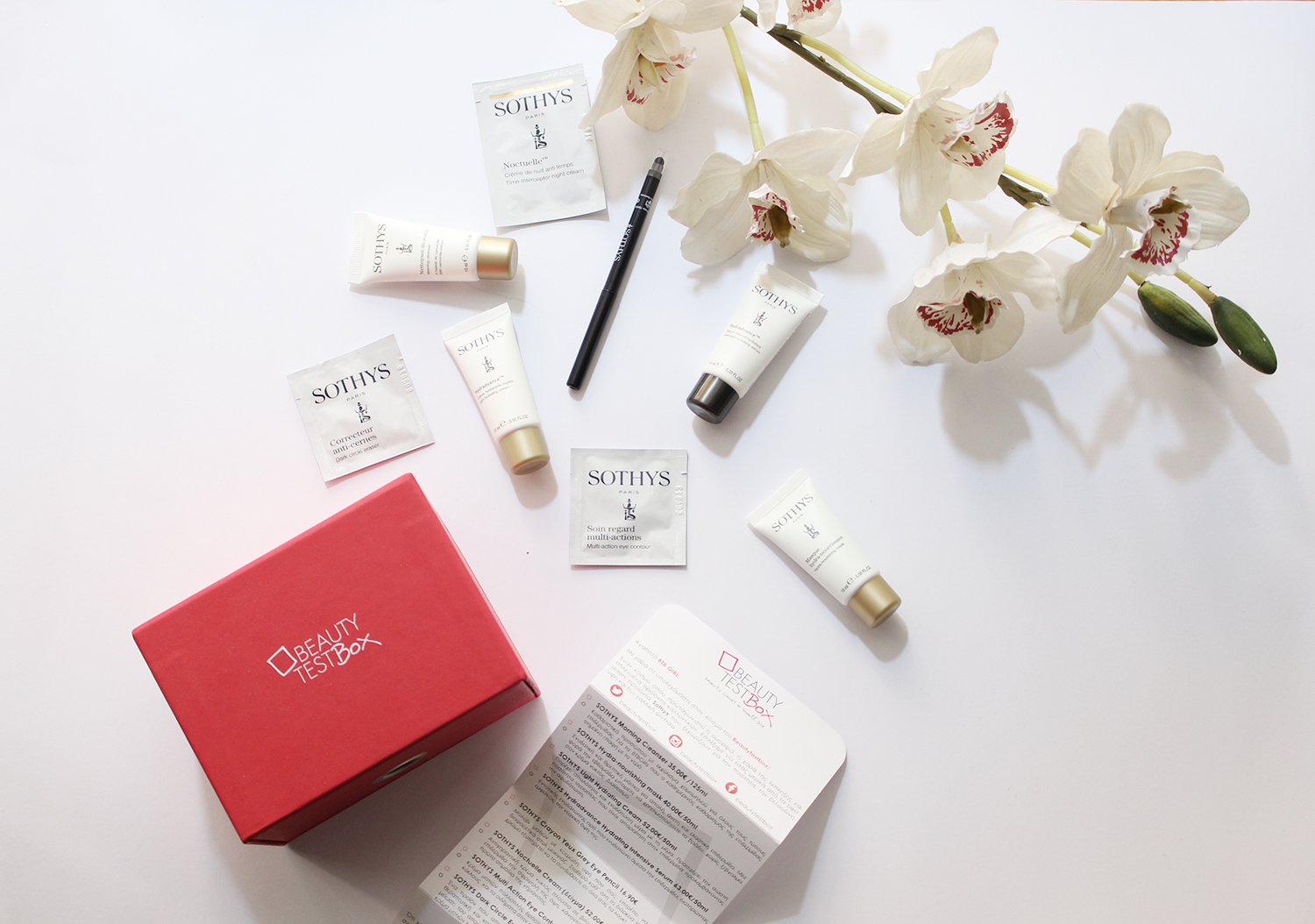 (*photos were taken prior to testing)