Hey babes! It's been a while. Sorry for the lack of posts. I needed some time off blogging and social media to get myself together again. If you read my previous post about my anxiety you'll know why I had to stop for a while. I am still working on it daily but I'm definitely seeing improvement. I will do a progress post in the next month or so to give you updates.
A couple of weeks ago, I had the pleasure of visiting Santorini, the "jewel of the Mediterranean" and this was my second to the island with the first one being in 2012. Although it's been 5 years, I am still in awe of the beauty of this island.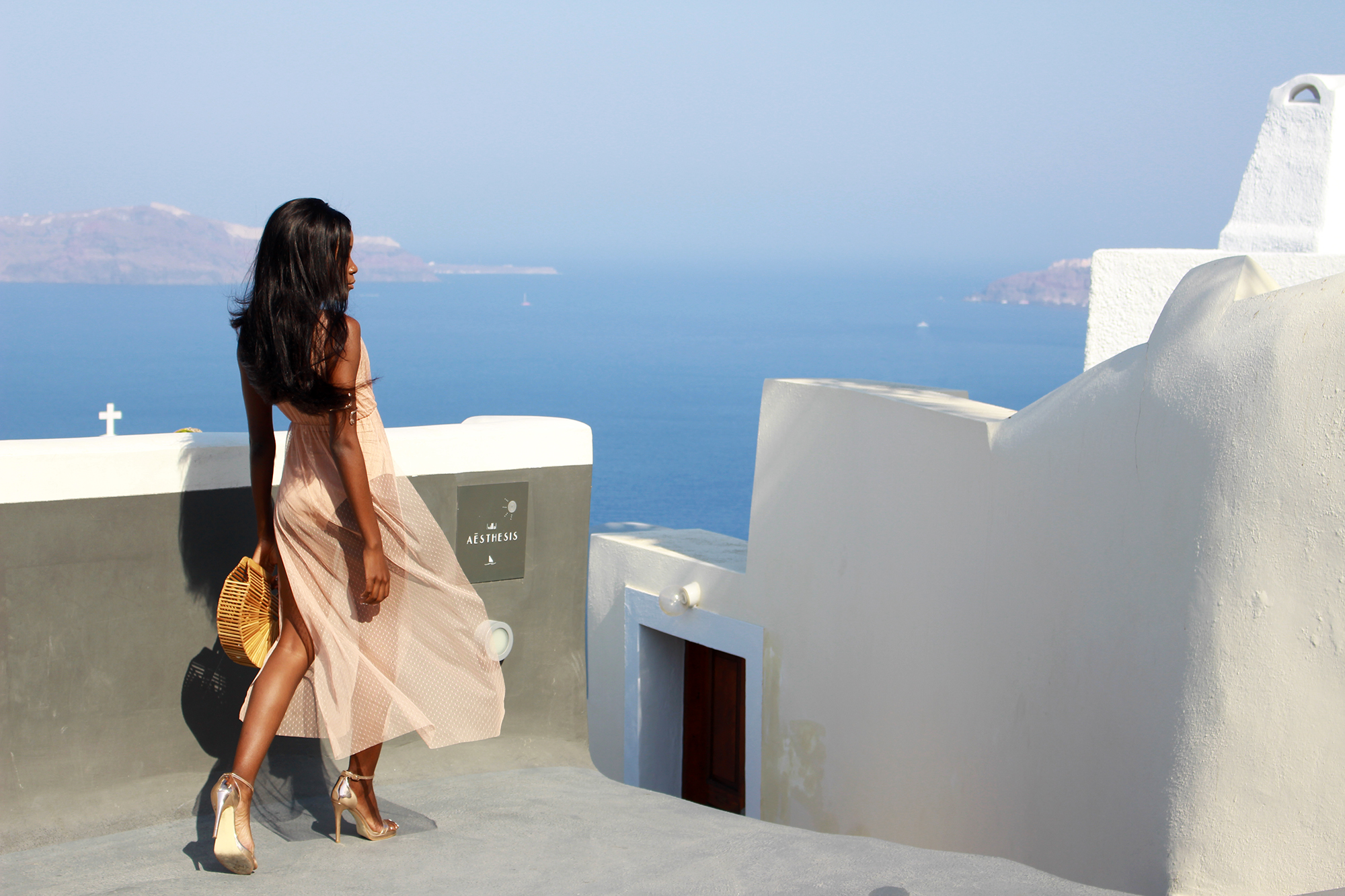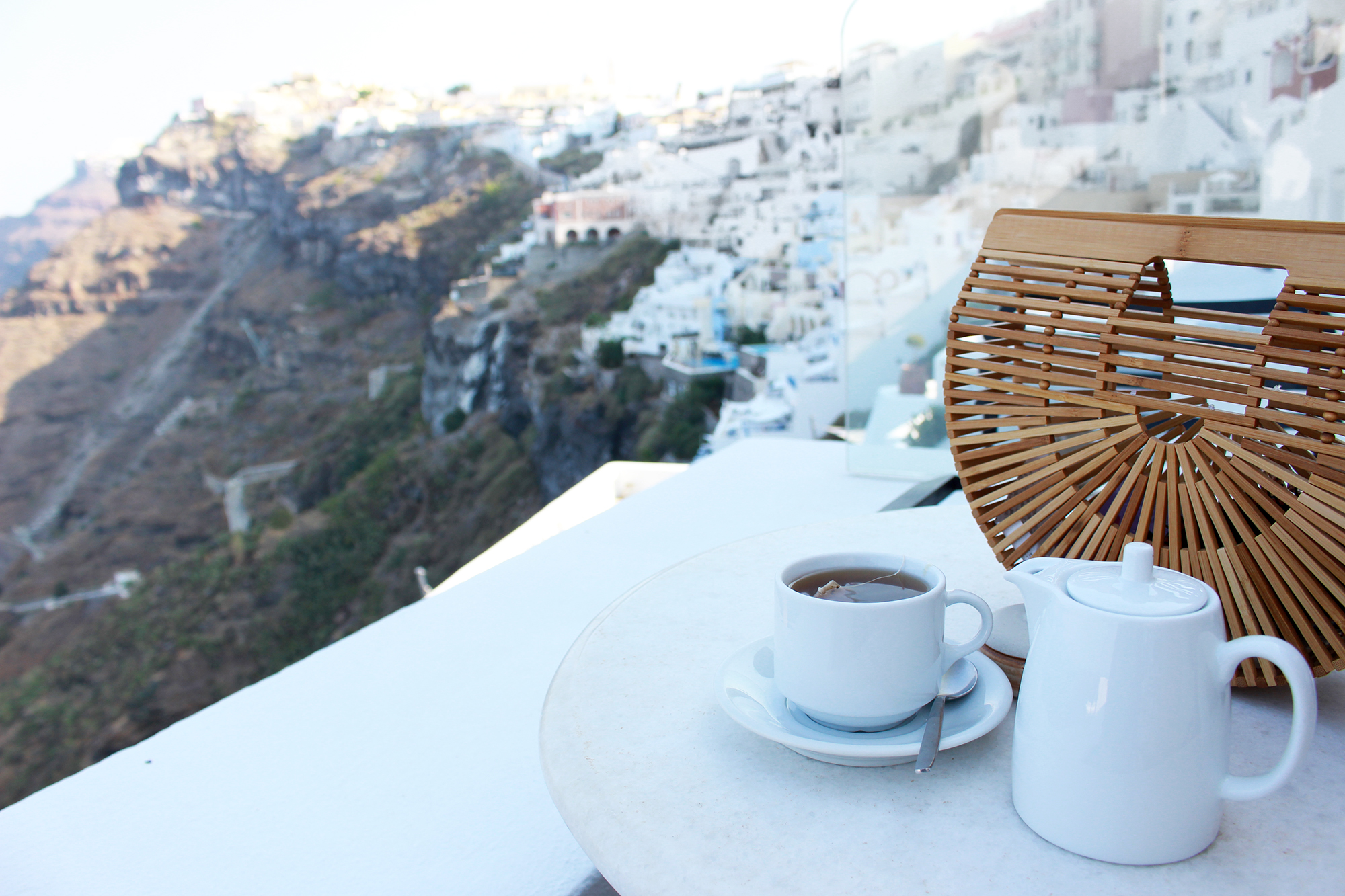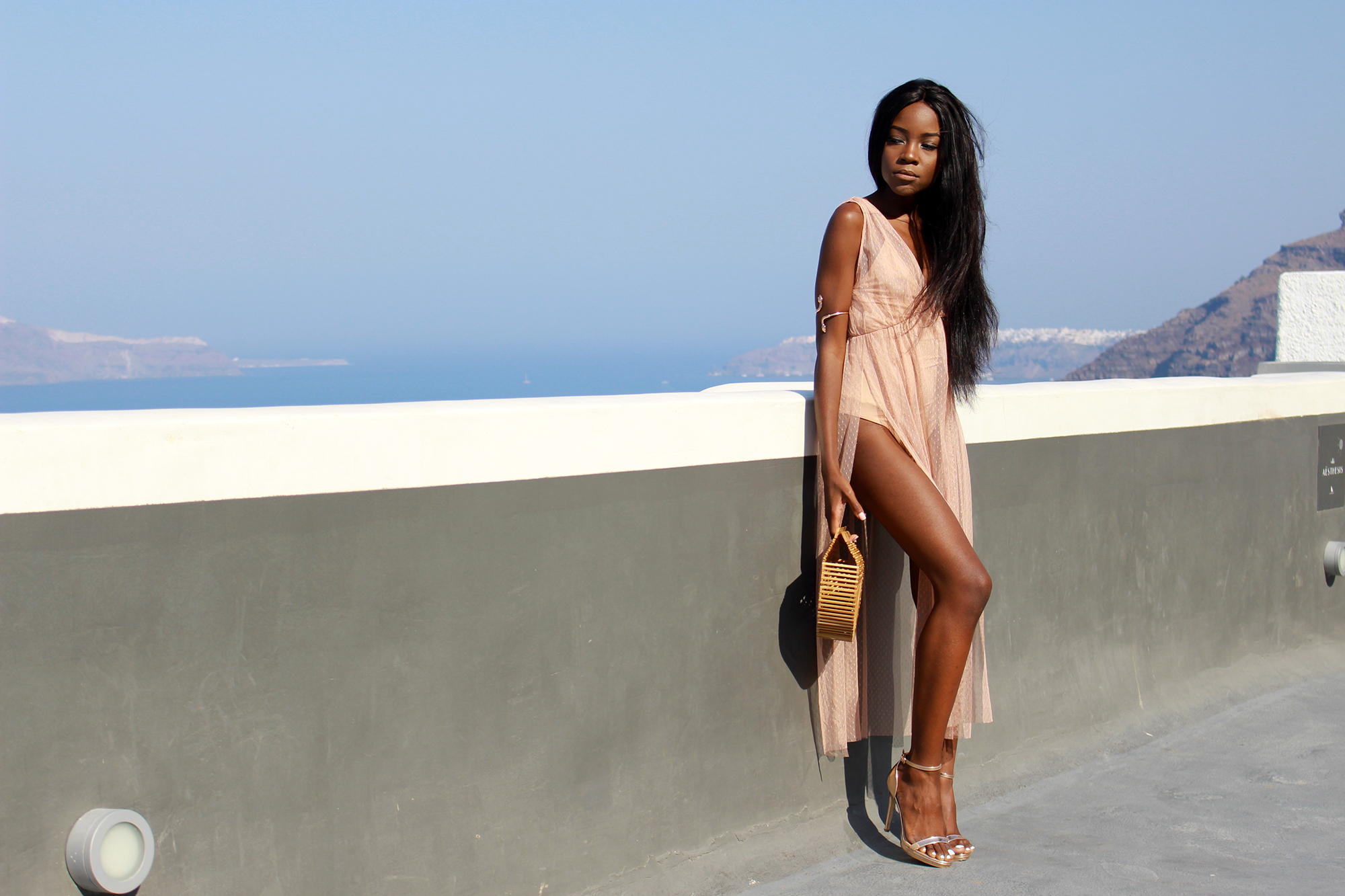 Santorini is one of Greece's ( and probably  one of the worlds ) most picturesque islands and is known for it's devastatingly gorgeous views, remarkable sloping hillsides and spectacular sunsets. 
Today's post will be more focused on one of the looks I wore while I was in the island ( sorry ! I promise to do a mini travel diary with more pics of Santorini in a later post ). I opted for a breezy transparent dress thats very island appropriate and accessorized with my latest obsession, the Cult Gaia bamboo bag. Finished off with rose gold accessories and a warm glow on my skin.