Often described as the equivalent of New York's Time Square. Probably one of the busiest, (if not the busiest) areas of London, Picadilly is certainly not a place to be missed if you are visiting the center. It is estimated that nearly 100 million people walk through Piccadilly Circus each year.  Located at the junction of 5 major streets (it connects Regent Street, Shaftesbury Avenue, Covent Street, Glasshouse Street and Haymarket, all famous London streets in their own), Picadilly is an iconic landmark and one of the most popular tourist destinations. I have a love/hate relationship with this famous spot and here's why.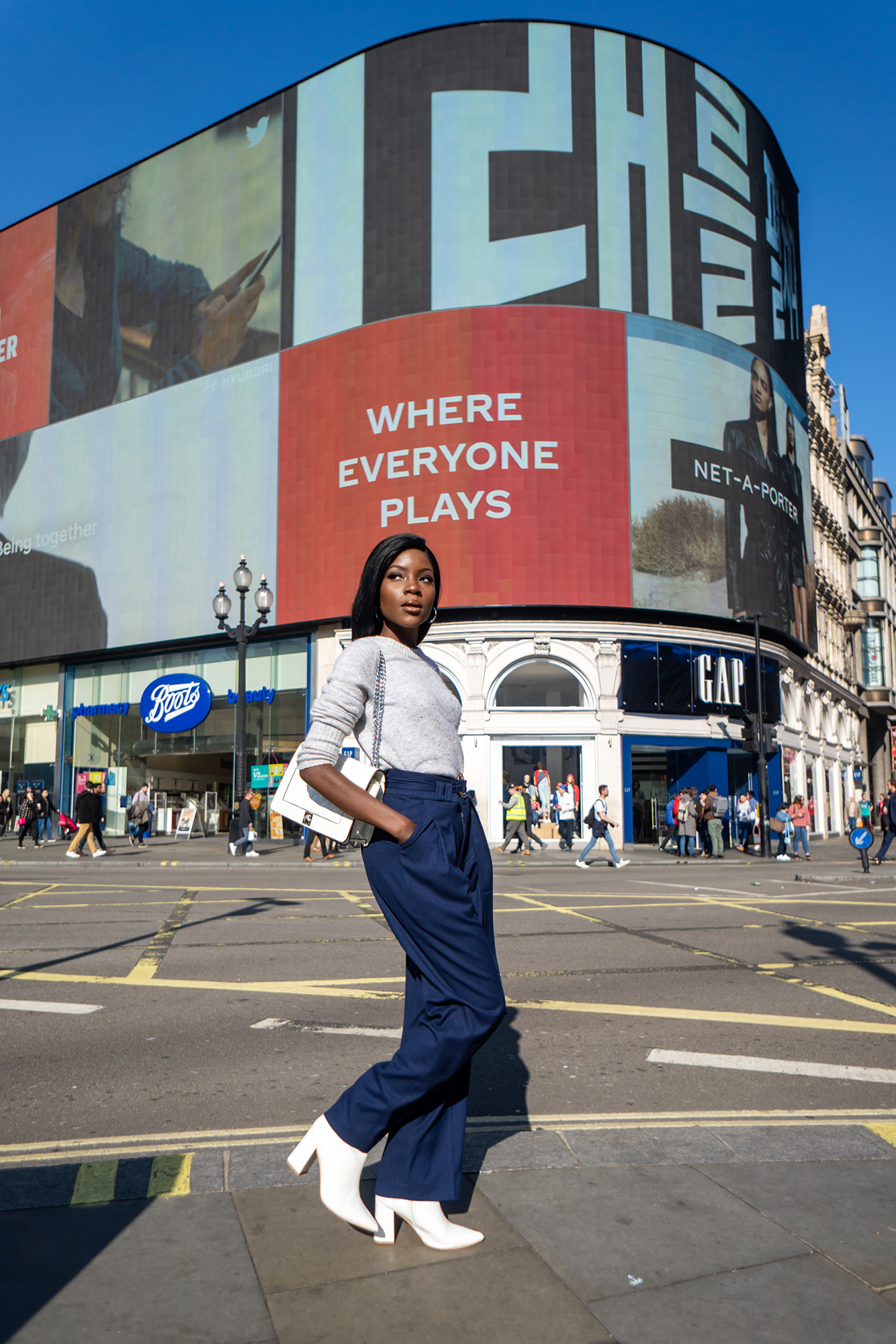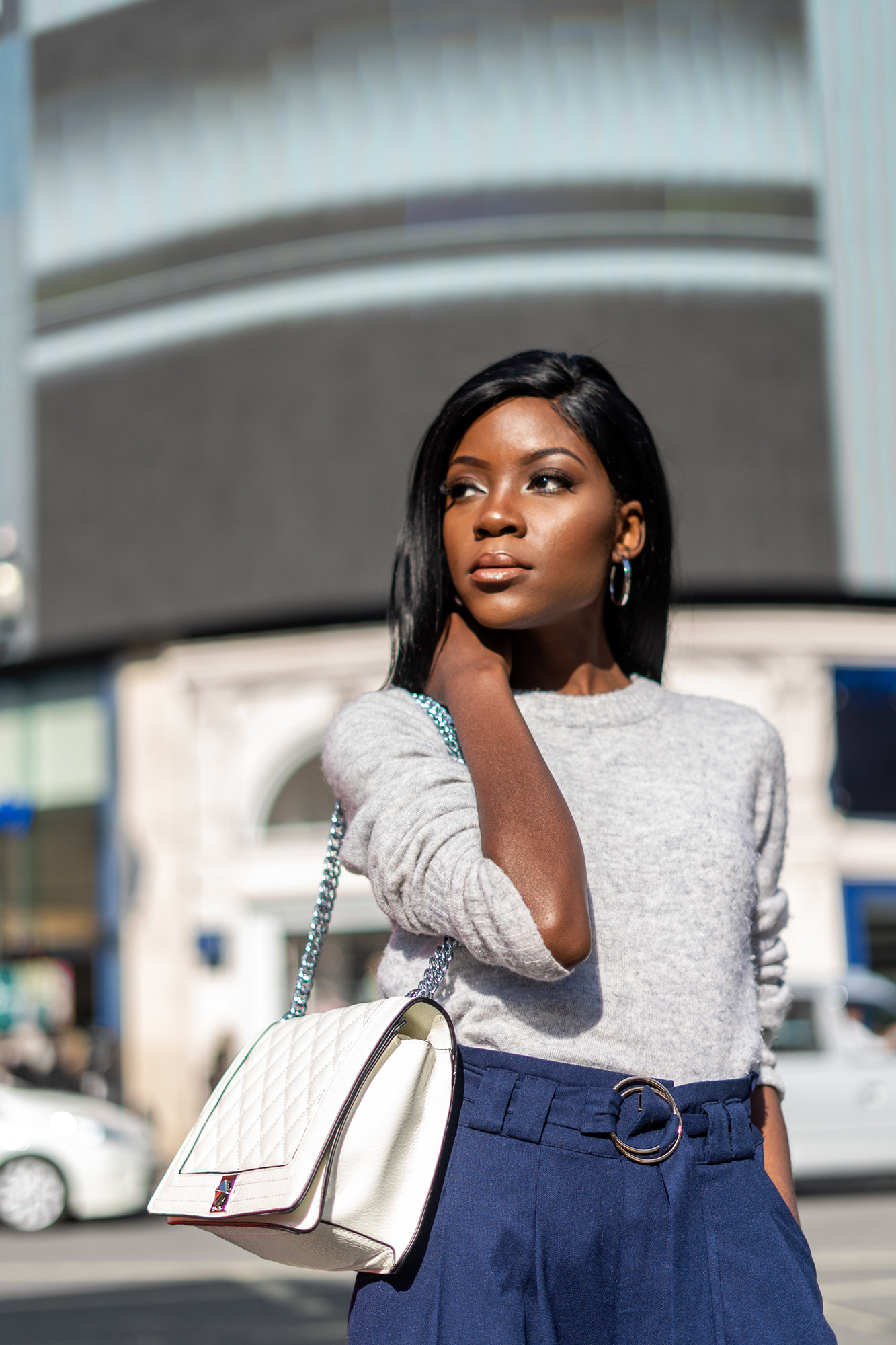 L o v e.
 It's a central hub in London with lots to see and lots to do. From shops, to museums and theatres, there's something for everyone.
It's pretty. Aesthetically there's just something about giant neon and plasma displays that mesmerizes you. Every time I pass by Picadilly I always take time to see what's on the big video screen.
Locationwise, its perfect. You are at a walking distance from other major hotspots such as Oxford street, Soho,Leicester square, Covent Garden, Trafalgar square, Chinatown.
H A T E
It's chaotic. Day till later in the evening it's packed with people. Gets worse on the weekend.
It is very touristy. Tour groups, selfie sticks, and trying to make your way through all this is no bueno.
Related to 1 and 2, there's a lot of traffic. if you are taking a bus/ cab / car from there you can literally get stuck for up to 40 minutes.
What's your experience at London's most central point? Let me know in the comments.
Photos: Mdkn Media.
MY LOOK
SWEATER | COS
PANTS | Einstakt
EARRINGS | Morphe London
BAG + SHOES | Migato