Celebrities seem to make it so easy with everything, including travel. They always look so stylish so what are their secrets?
Here are some tips on how to dress for travel combining comfort and style:
Simplicity:
To ease the pain of traveling, keep your look simple and smart. Less is more in this case.
Comfortable footwear

This is a 'must' so do not decide on your travel footwear as you run out of the door, you may pick something that you'll regret choosing later. I would advise flats for travel ( ballet flats are the most ideal for this as they come in a range of styles, they do not leave toes exposed, are comfortable and look stylish). Pick a pair that works for you! Sneakers, flat booties, loafers are all excellent choices. Just say no to heels!
Comfortable clothing and layers

Opt for comfy clothing. Consider a pair of comfortable jeans or leggings. You can then layer your look with a cardi, cosy sweater or jacket should you need it and you will be ready for any weather condition without ending up with heavy and uncomfortable items.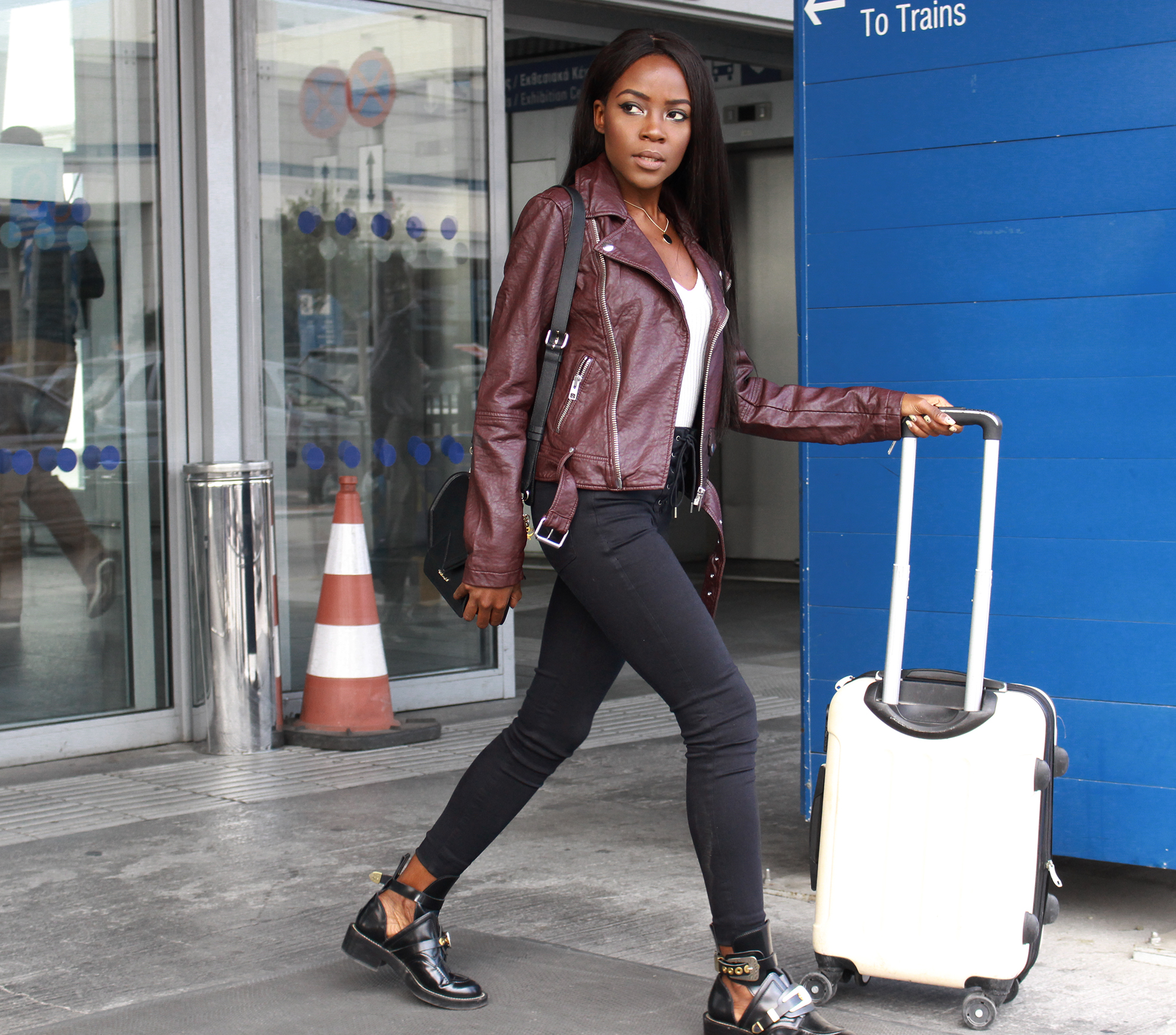 Accessories

Keep your accessories at a minimum. A pair of sunglasses and maybe a watch are enough so don't be tempted to wear decorative belts or lots of jewelry, which will just be annoying and are unnecessary.

Makeup

Keep it simple and light. Tinted moisturizer, mascara, lipgloss, blush (and concealer if required) should keep you looking fresh and if you can get away with less do so – makeup doesn't feel good on your skin after hours of traveling. Include these items in your hand luggage, along with some breath mints for emergencies and a bottle of water to keep you hydrated.
MY LOOK
JACKET | American Eagle Outfitters
TOP | American Eagle Outfitters
PANTS | American Eagle Outfitters
BOOTS | Balenciaga
BAG | Karl Lagerfeld
xoxo,
Stay Chic, Stay Glam