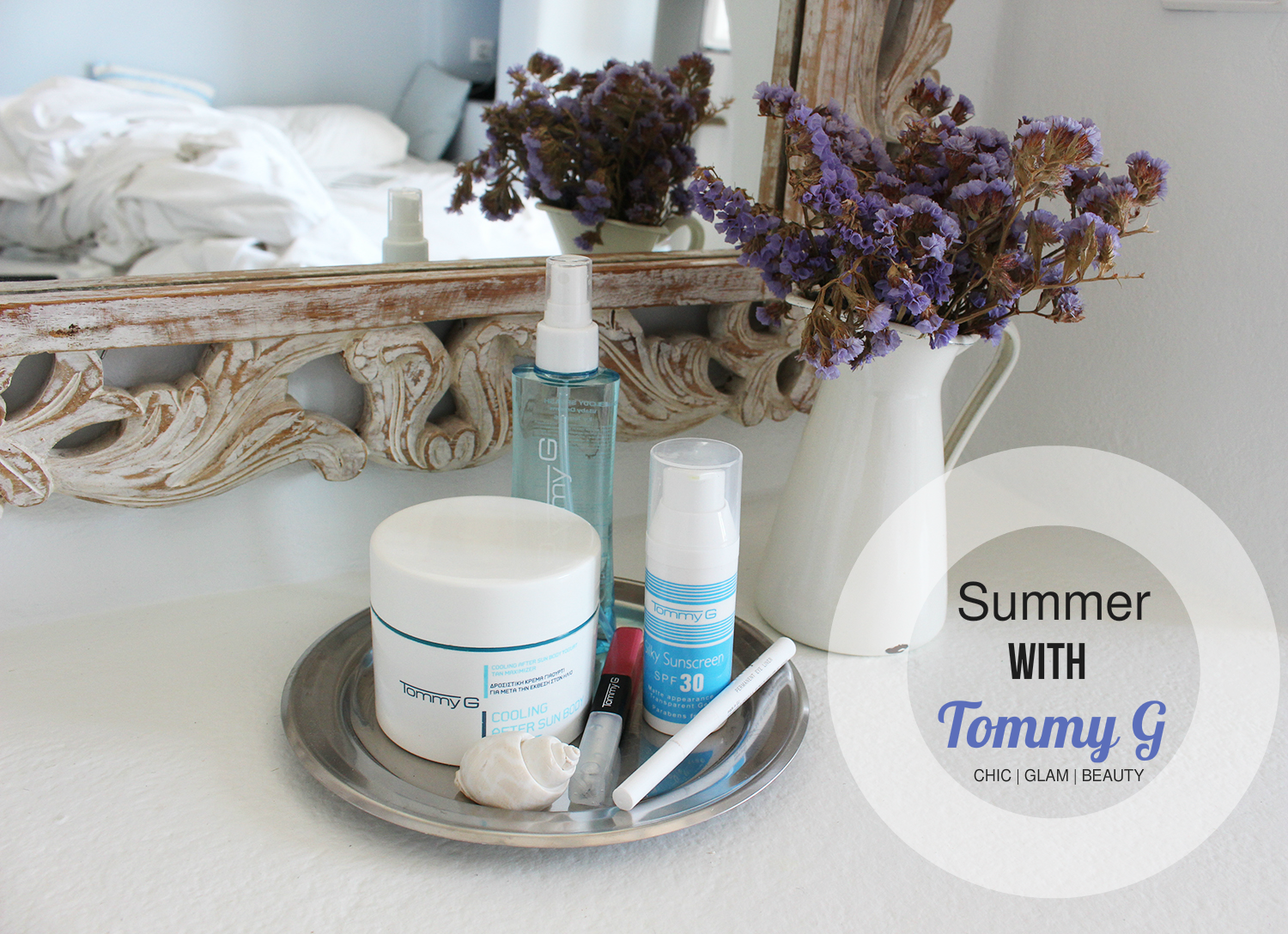 Hey loves!
Hope you had a fab weekend 🙂 As I write this post, I'm currently in Tinos island. I have been doing a lot of island hopping lately for both work and play and  it feels great taking small breaks from the city often in summer. 
Before leaving for Tinos I was sent a really cool package by Tommy G cosmetics. They are a greek cosmetic company with everything from make-up to body care and facial products. Although I had heard about them, I had never tried any of ther stuff until now.
In the package I received: a body splash, face sunscreen, after sun body cream, lipstick and a liquid eyeliner.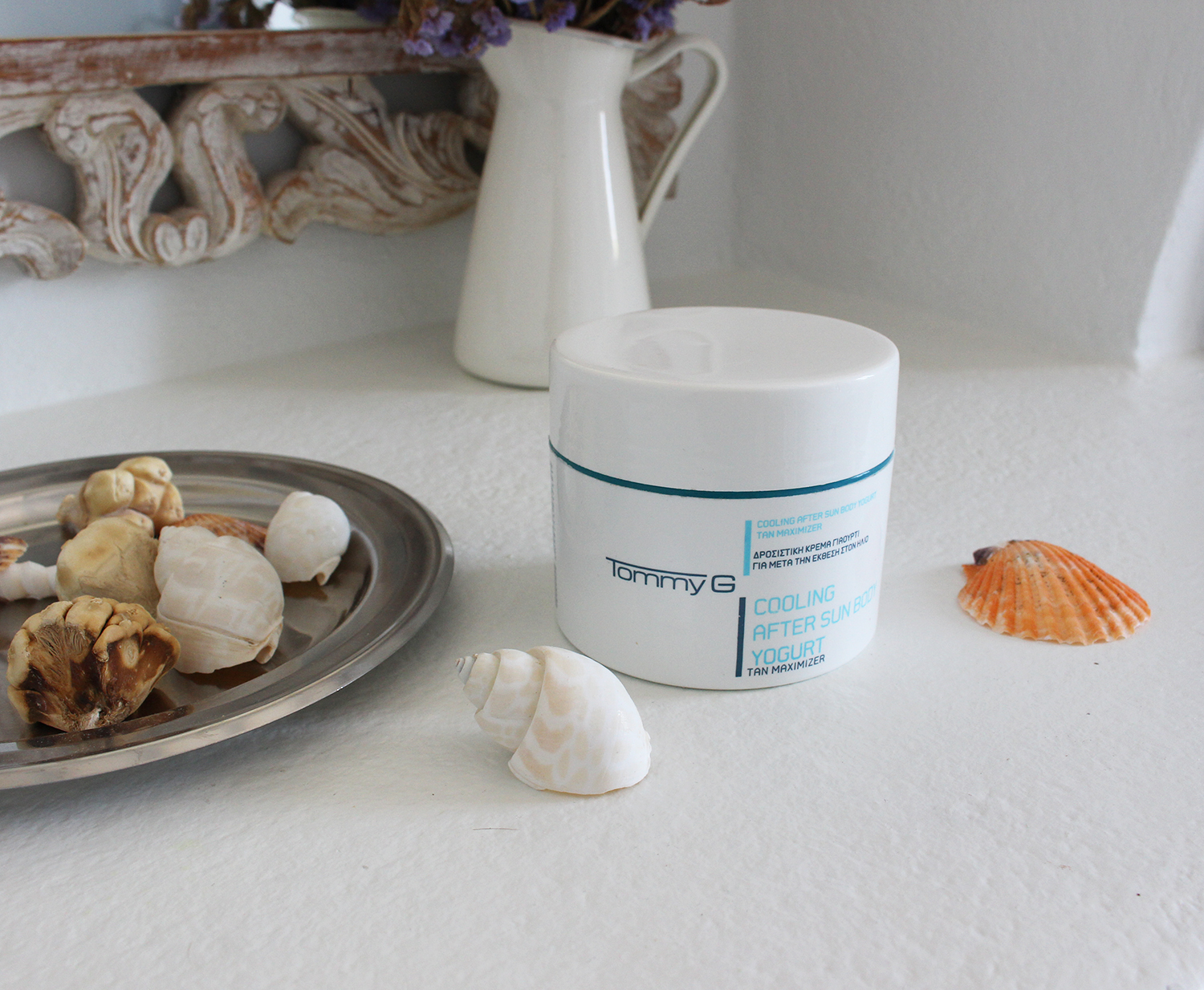 COOLING AFTER SUN BODY YOGURT
This is an ultra cooling and soothing cream based on yogurt. Yogurt increases the water content of the top layers of the skin instantly relieving UV induced redness and burning. It also contains Olus oil (vegetable oil) that deeply moisturizes the skin and the Aloe Vera & Tazmanian pepper berry extract help the recovery of sun harassed skin. I don't get burned from the sun ( thank you melanin! ) but I do feel like after a day at the beach my skin will get very dry due to the heat and sun. Once I applied this I instantly felt a cooling sensation and my skin did feel heavily moisturized. And this really does smell like yogurt but in a good way!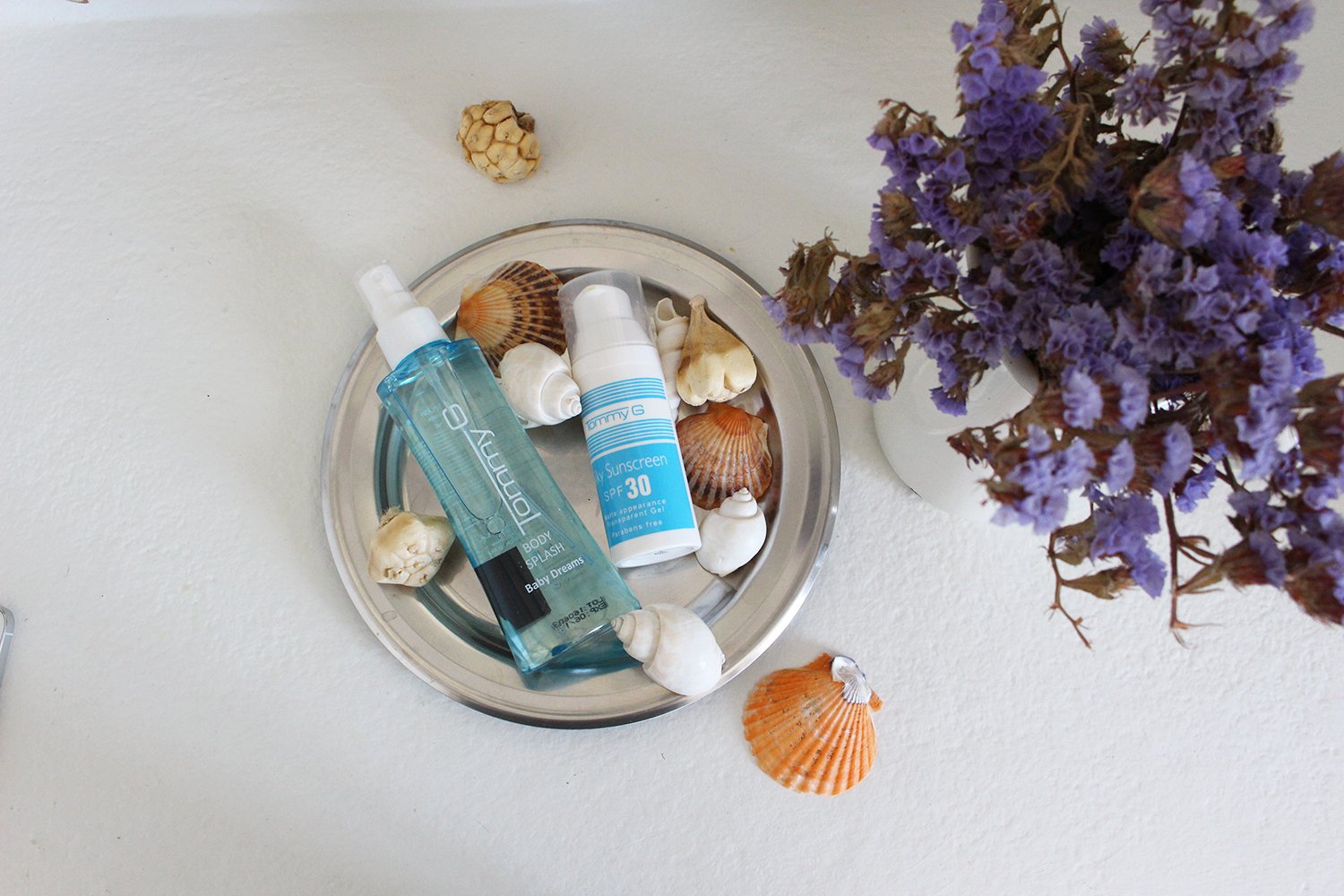 SILKY SUNSCREEN SPF30  &  BABY DREAMS BODY SPLASH
This face sunscreen is the product I loved most. Why? 
1.It's a transparent gel. Nothing frustrates me more then having a weird white cast on my face from sunscreen. It just looks horrible.
2.It's matte. My face was shine free all day at the beach. Oily skin gals, this is for you!
3. It's paraben free.
4. Its silky texture leaves a velvety feel to the skin and if perfect as a makeup base too.
5.Water resistant.
The body splash smells exactly like its name " Baby Dreams". It sort of reminds me of Johnson's baby powder.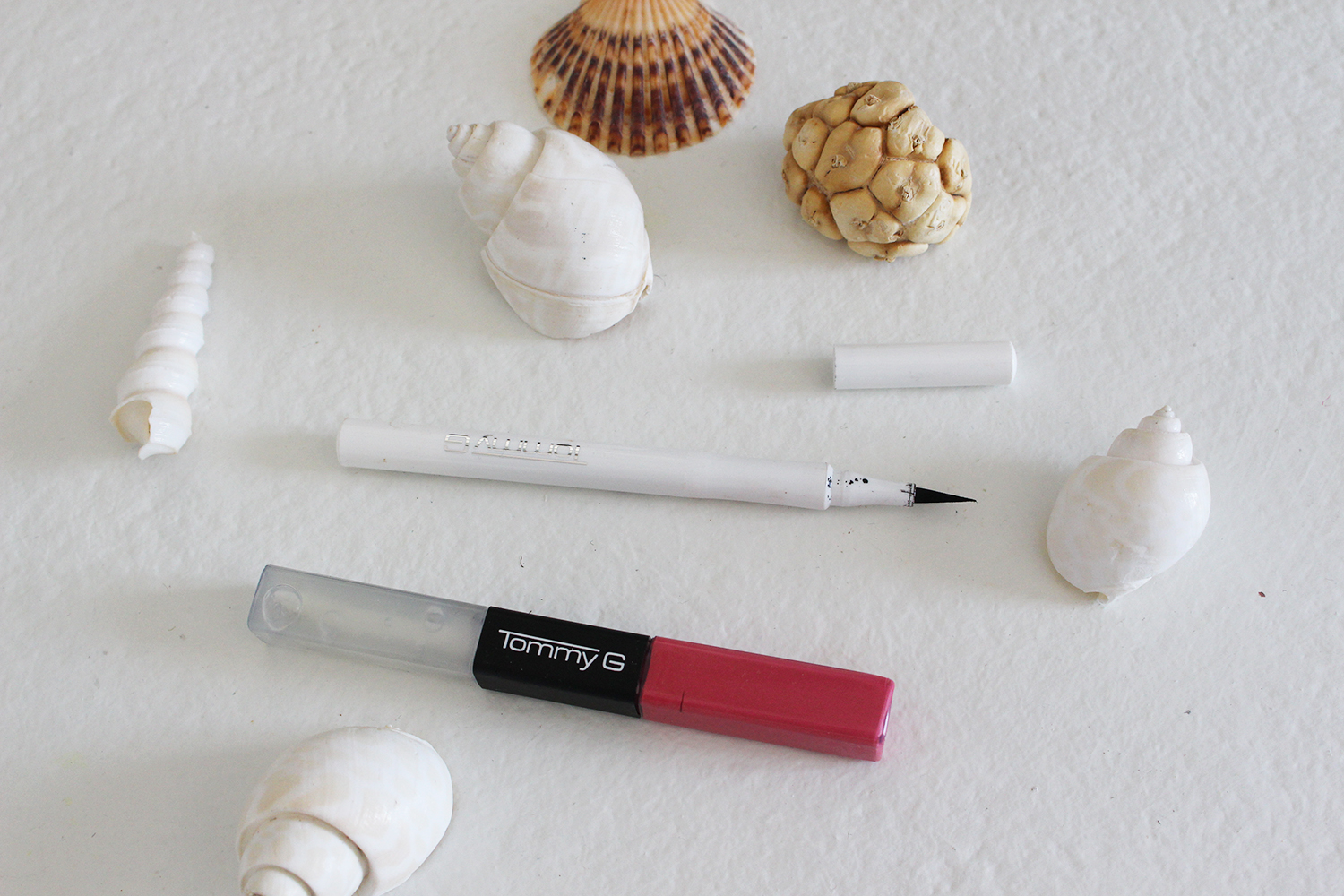 DUAL LIPSTICK & EYELINER
On one end you have lipstick and on the other lip gloss. What I like about the lipstick is that it is matte and it doesn't transfer easily. It stays put even after a meal. I am not a gloss kina gal but I do like that you have both options on one product so you don't have to carry around both lipstick and lipgloss.
The eyeliner is something I will be using a lot since the winged liner is my go-to makeup look. It is water resistant and smudge proof which means it is perfect for the hot and humid summer months.
Tommy G cosmetics are available in almost all beauty stores in Greece but I don't think you can find them elsewhere internationally (not really sure). If your summer vacations bring you to Athens or any greek island, be sure to check them out.
xoxo,
Stay Chic, Stay Glam