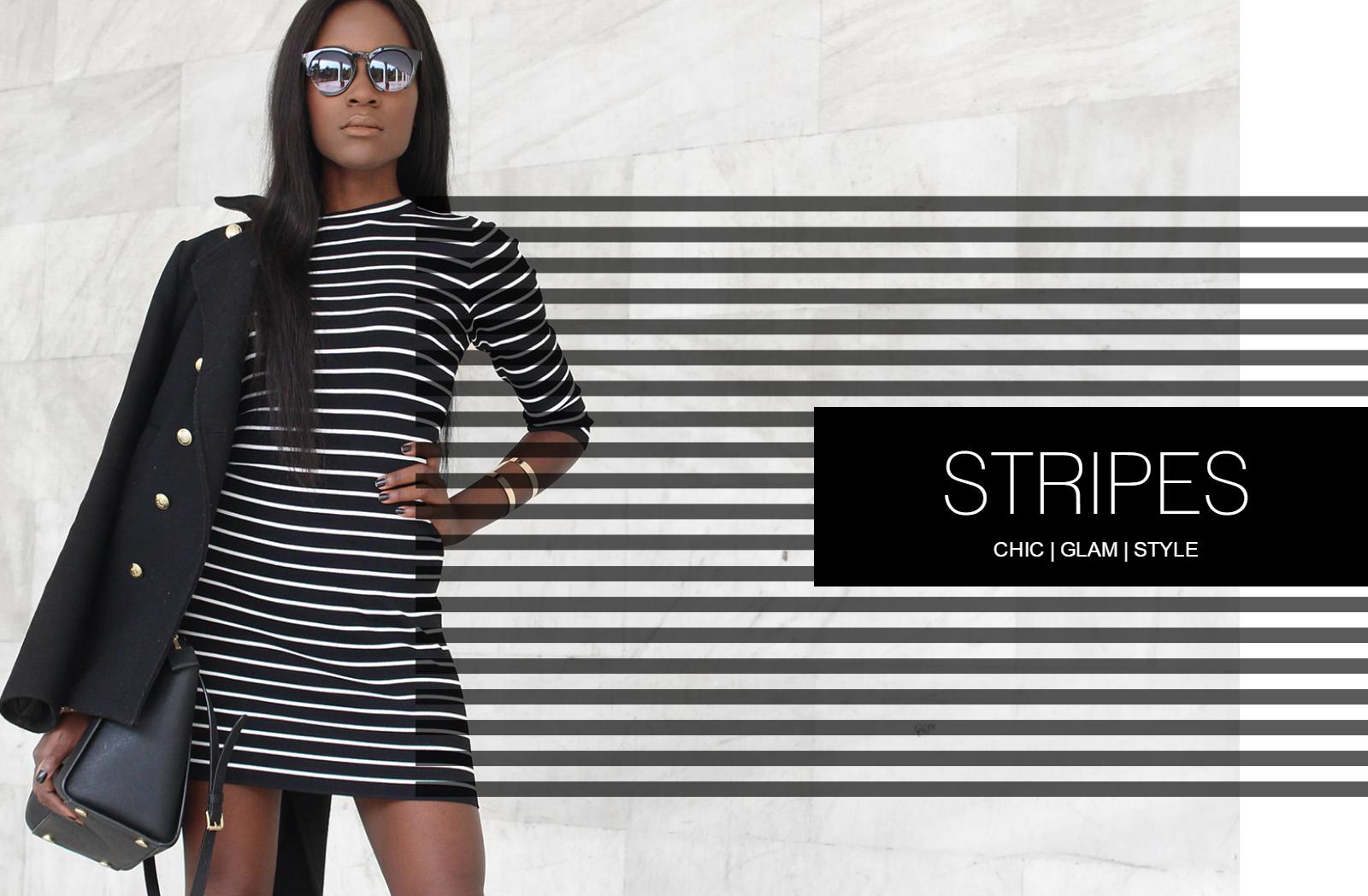 Stripes may never go out of style but stripes can be scary…at first.
Every body looks different in a striped dress.That's why it's important you find the one that doesn't look unflattering on you.When it comes to striped dresses looking for the right pattern is actually the key.Horizontal stripes can make you look a little wider but if you are slim that shouldn't be a problem.On the other hand, go for vertical stripes if you want  a leaner more elongated look.However if you still want to go with horizontal strips you layer with a jacket.That way the lines don't look as wide.
Another thing to look out for is the dress's fabric.Thick and more fitted fabric (bodycon style like the one I'm wearing) flatters your body because it follows the shape of your frame perfectly.
If you really have the confidence and want to go bold, try colored stripes!
If you are still hesitant then you could start out with striped accessories (like a bag or shoes).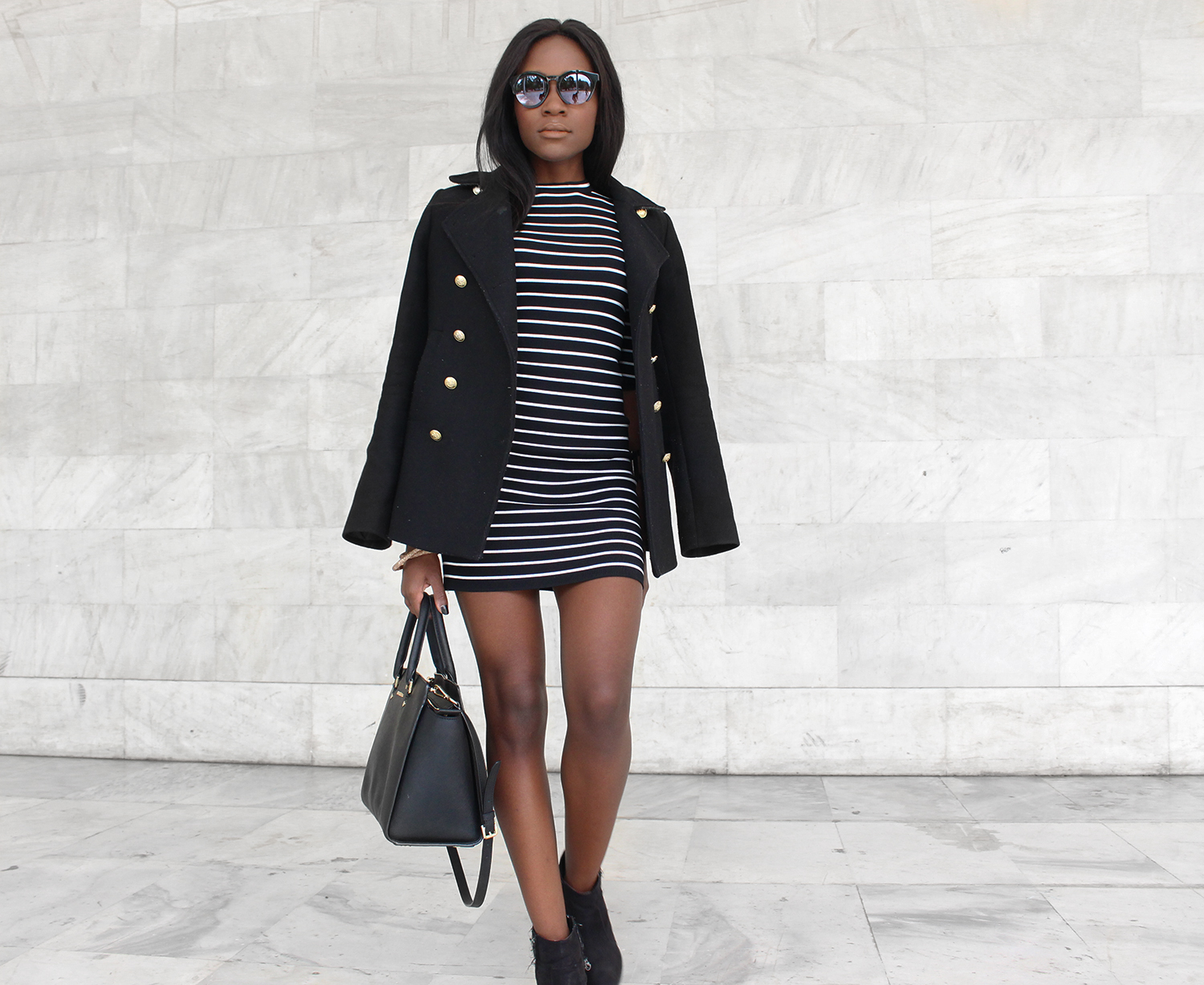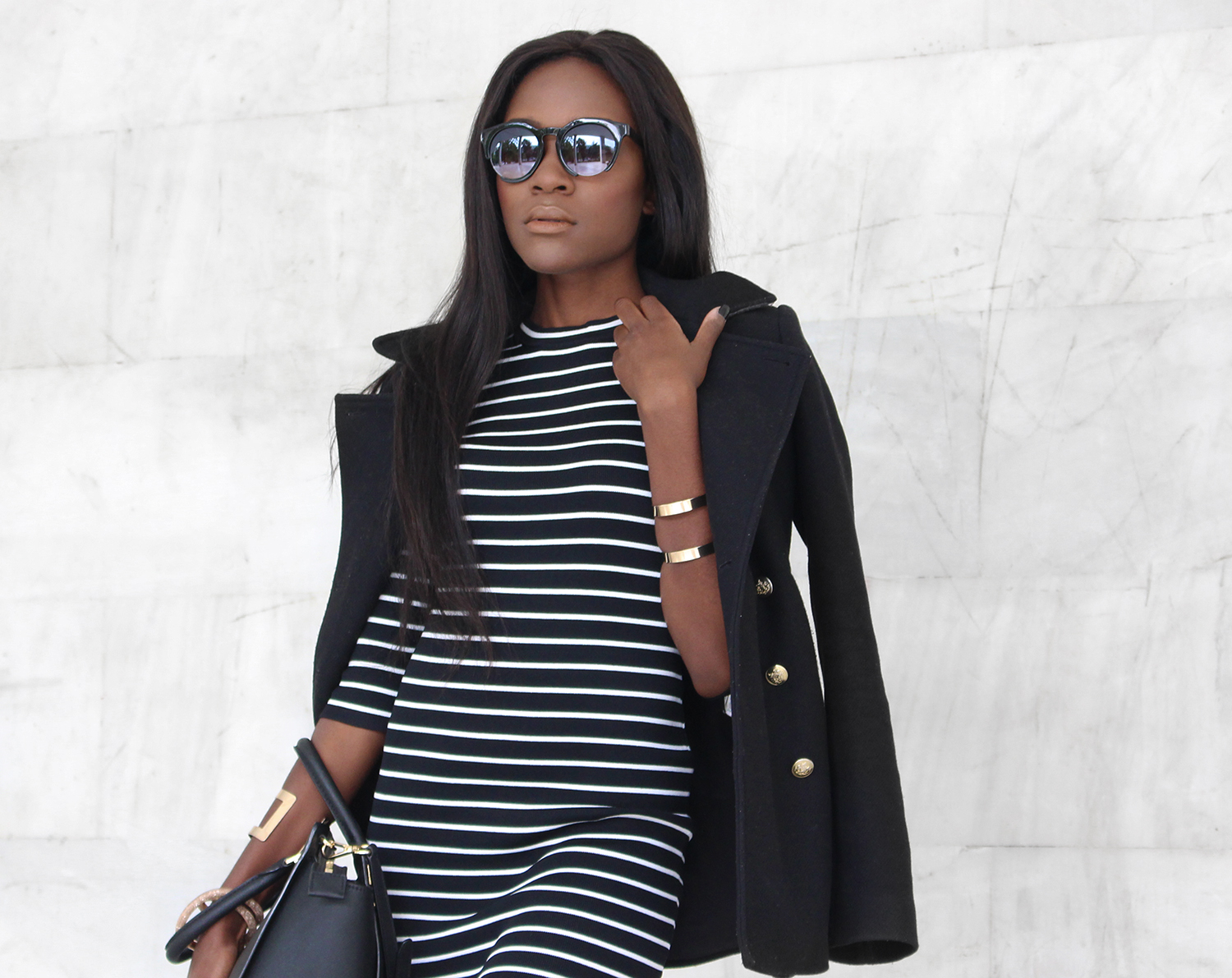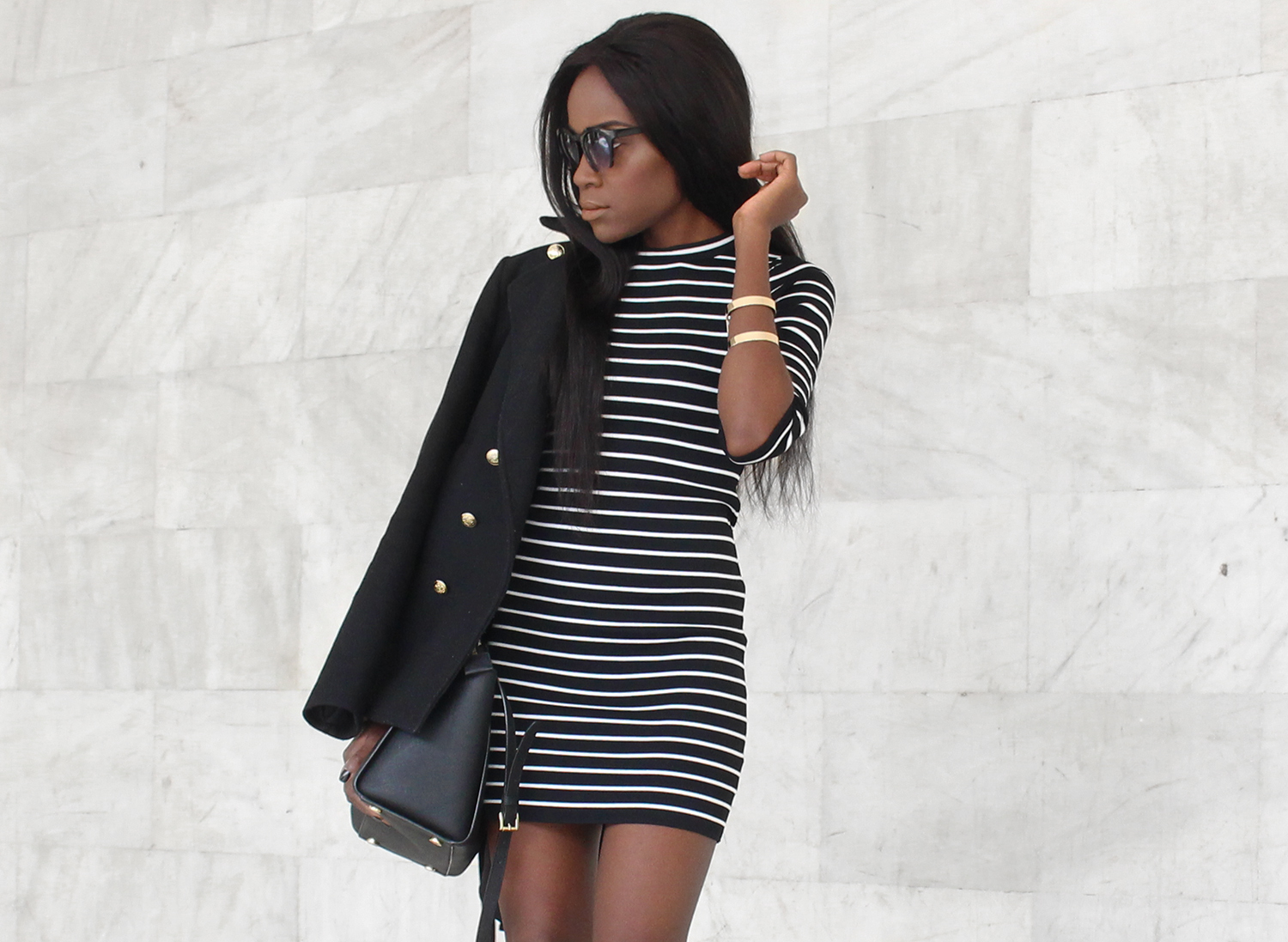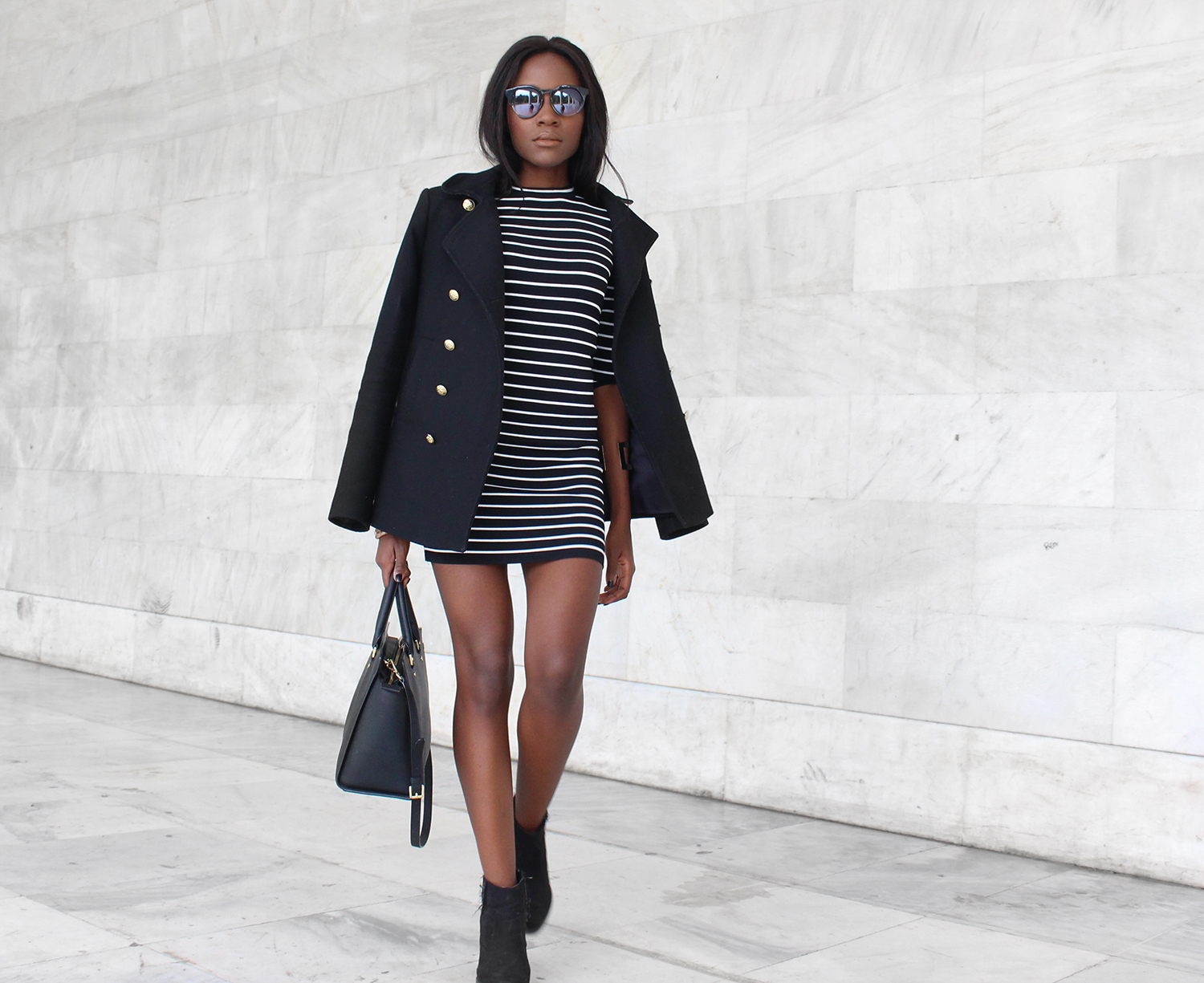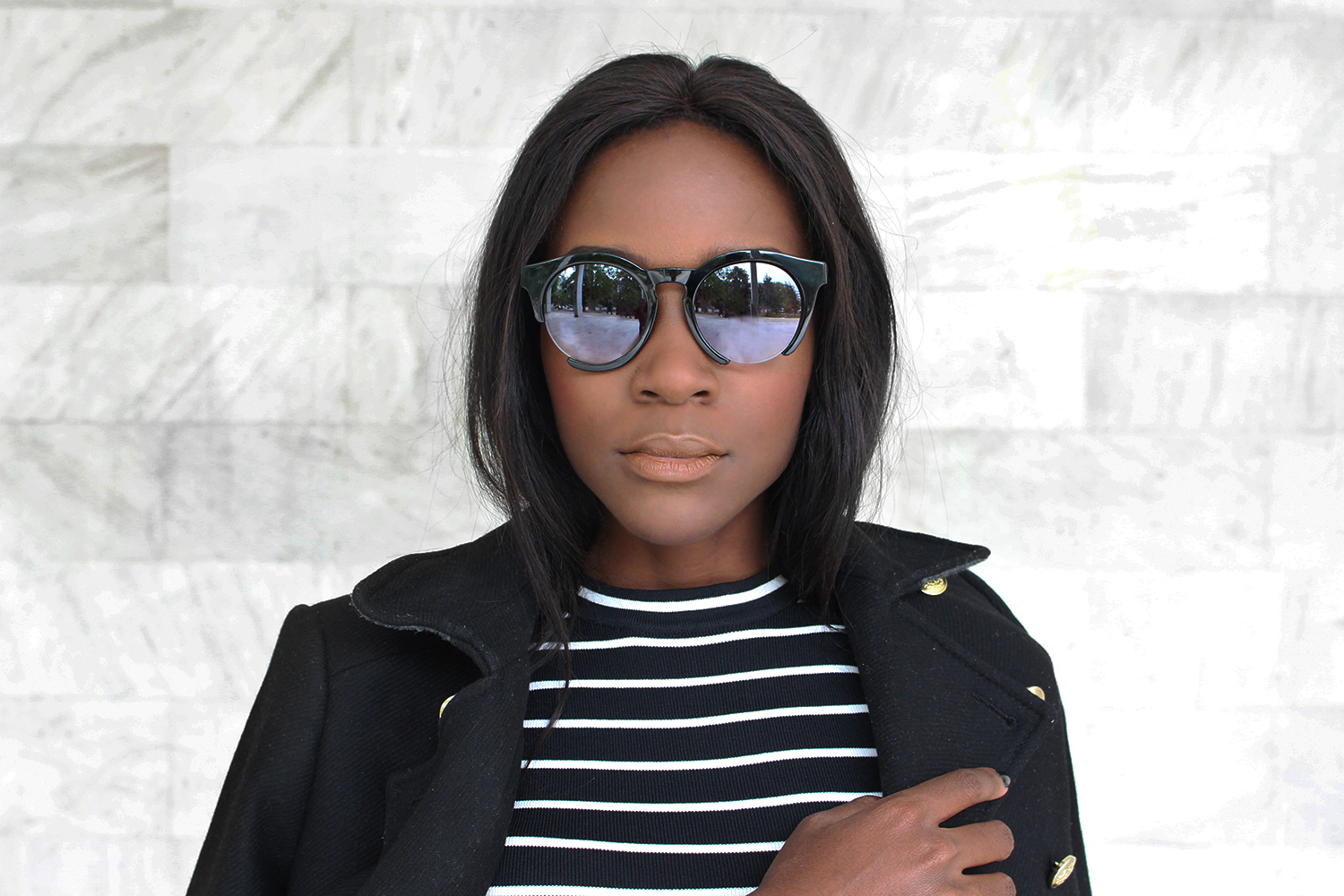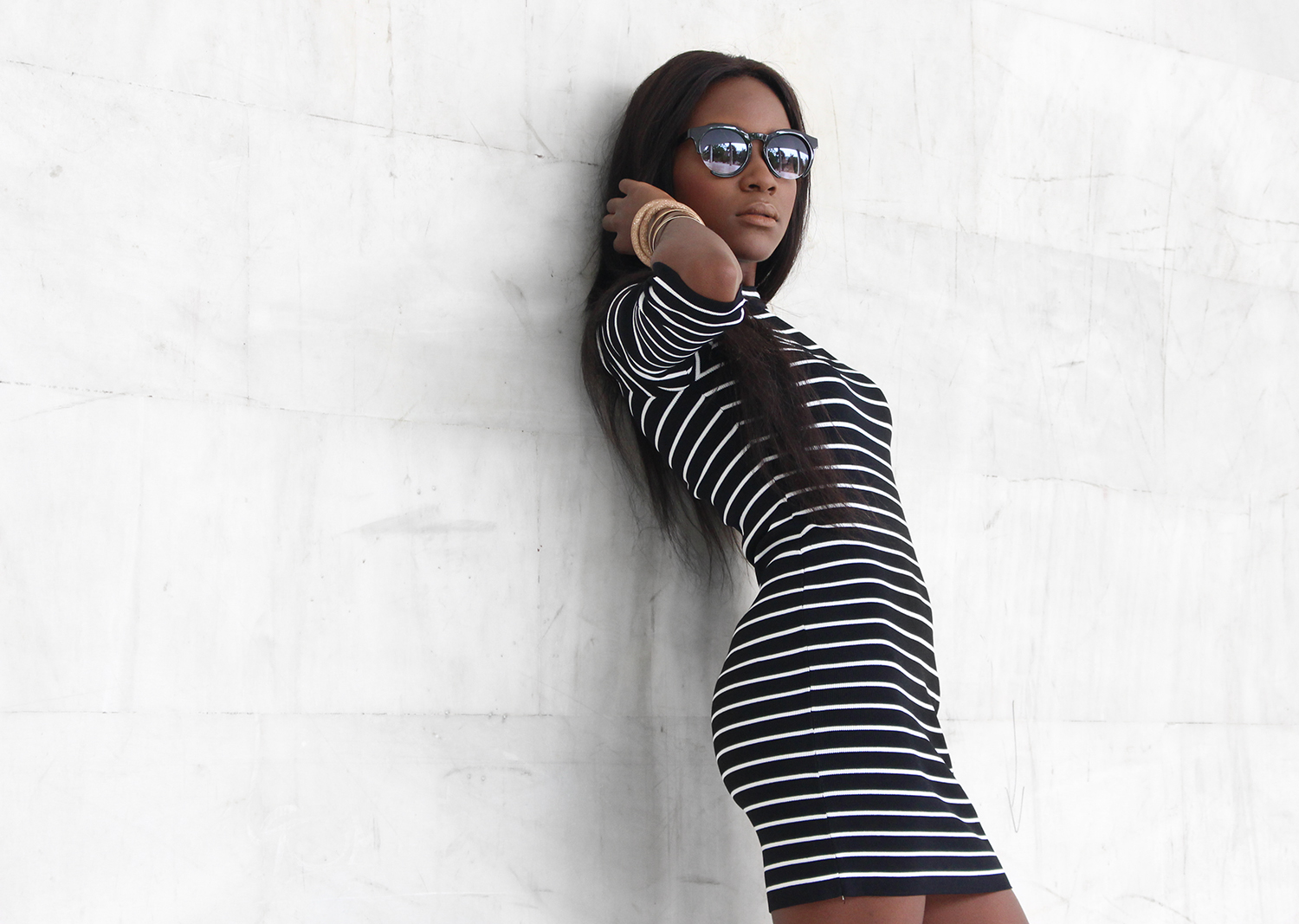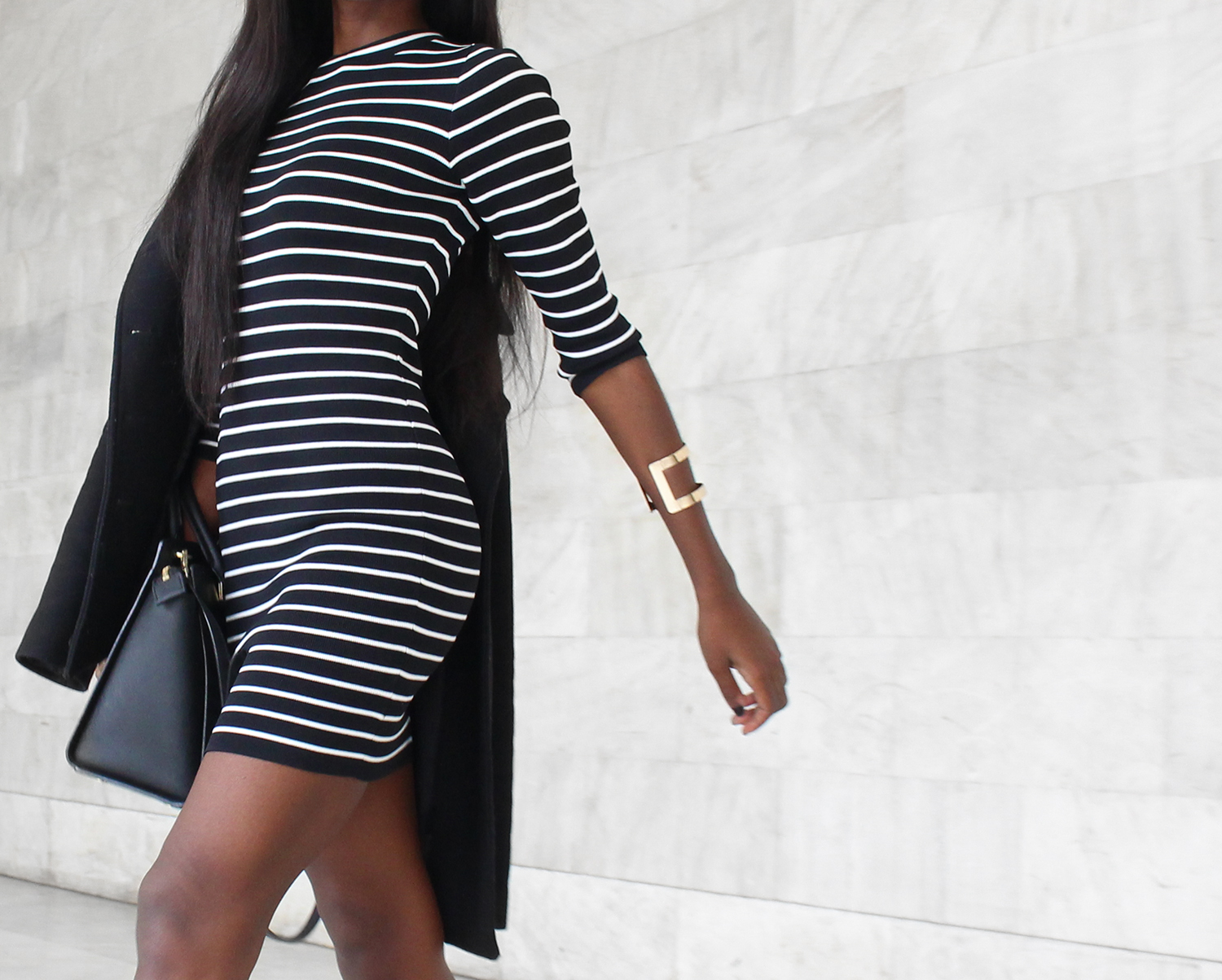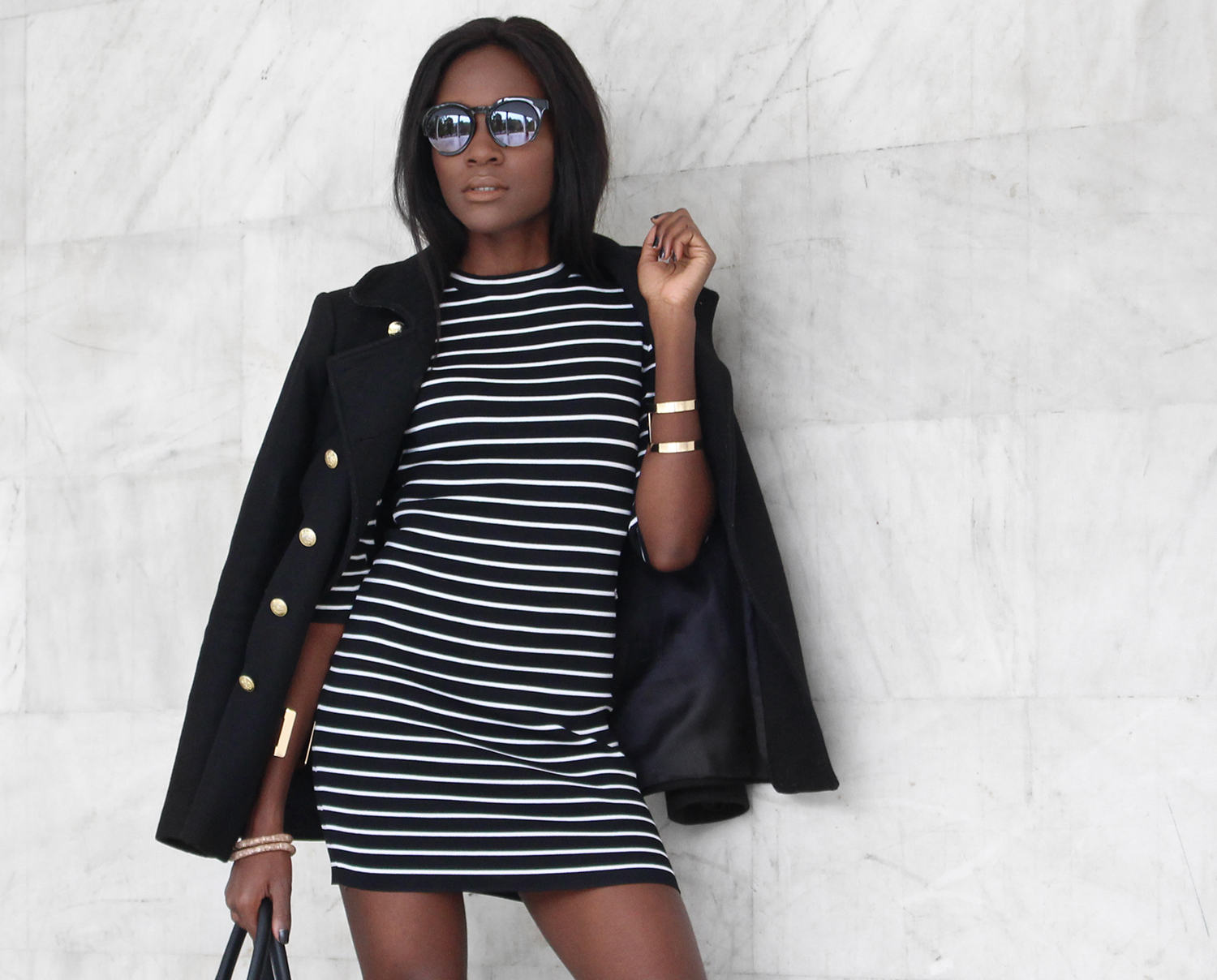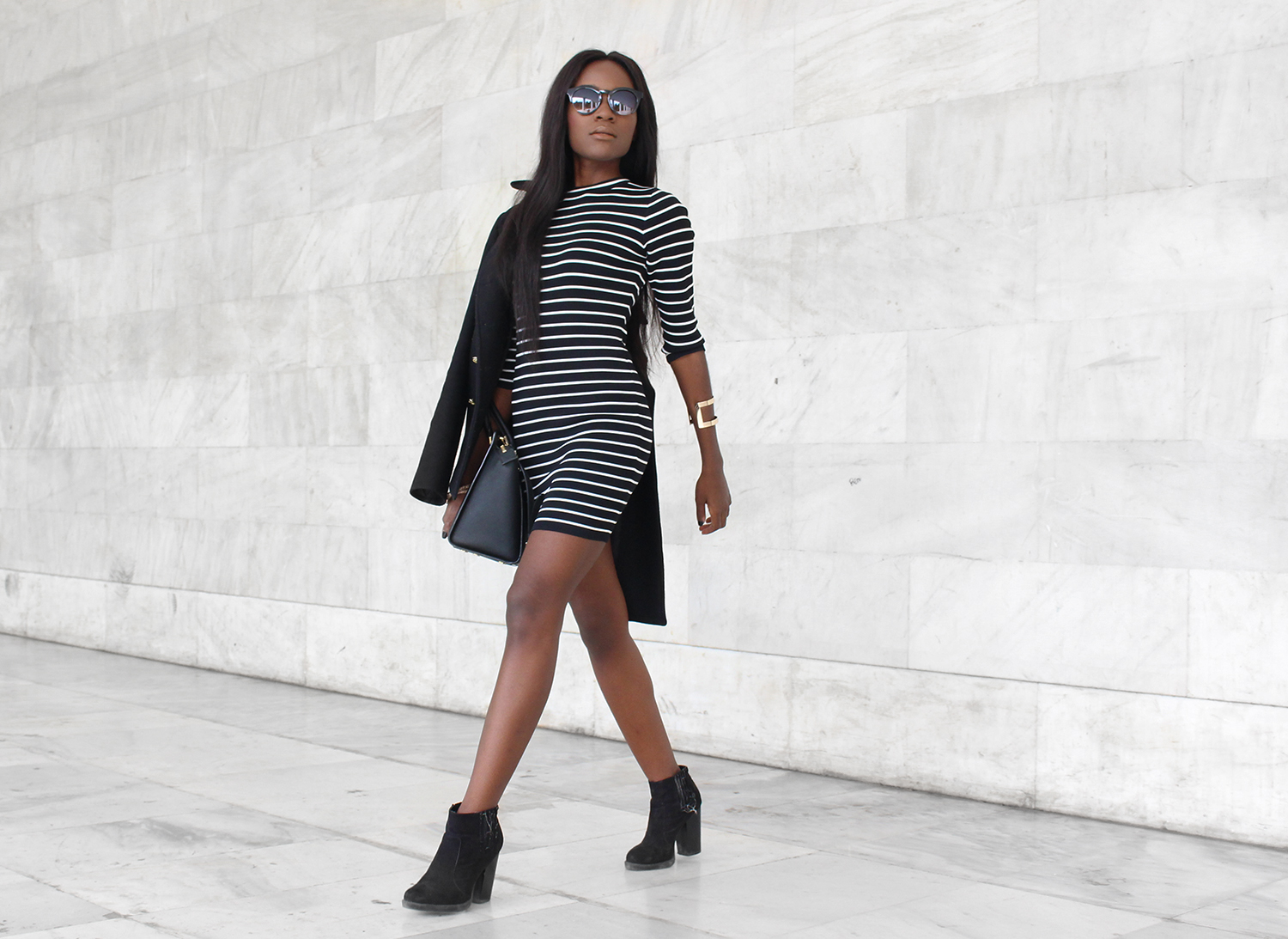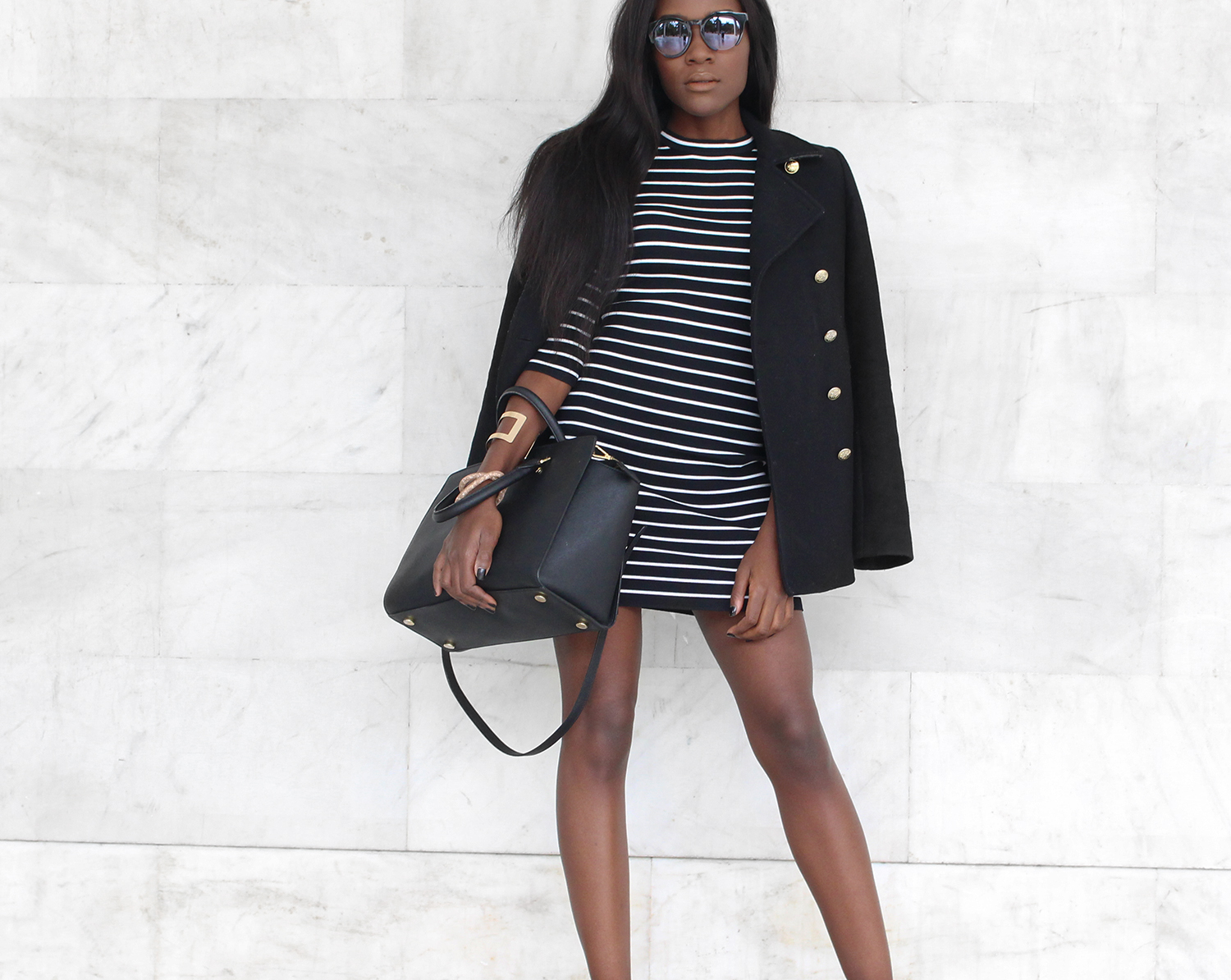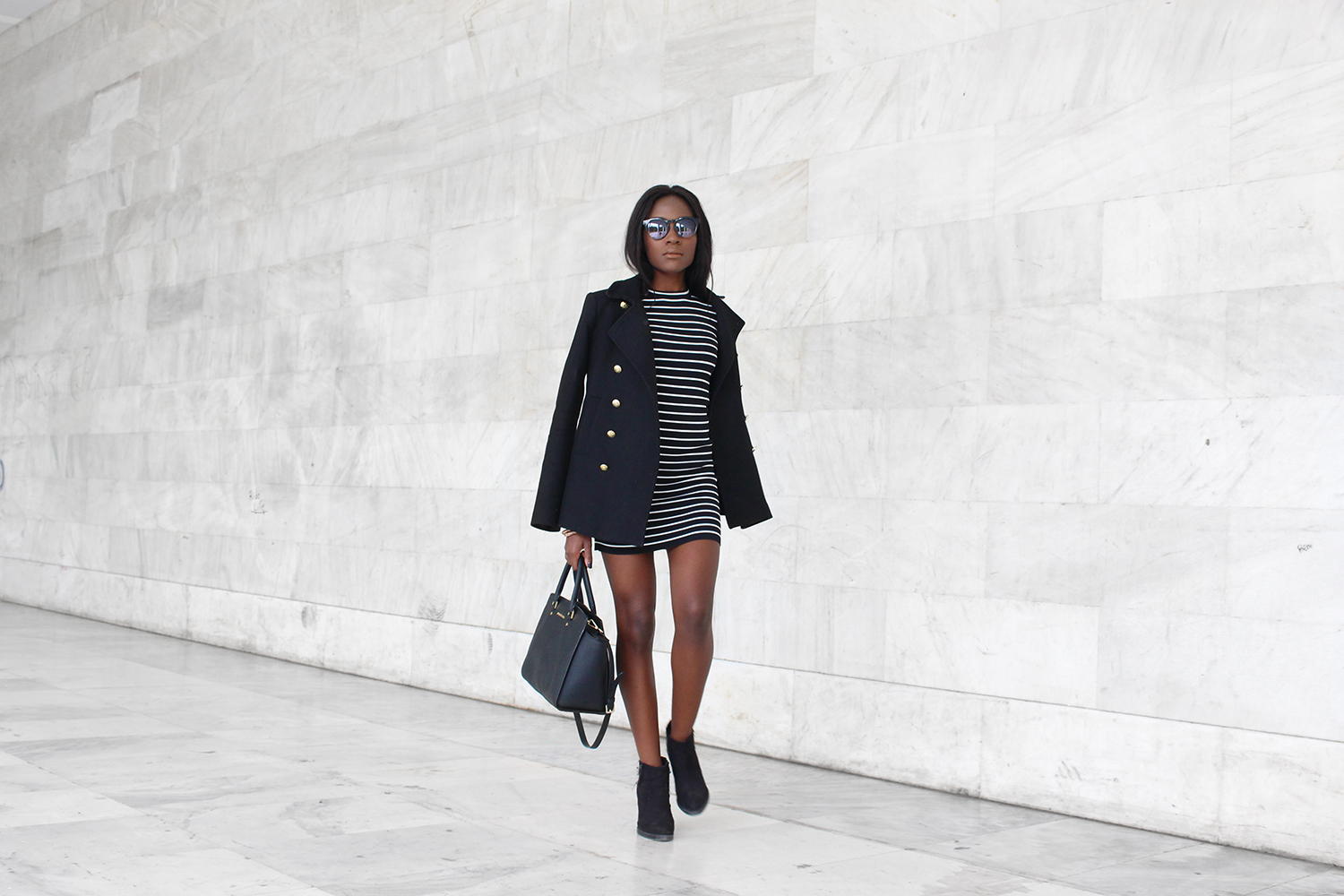 DRESS | Regalis Collection (Shop Here)
SUNNIES | Regalis Collection (Shop Here)
COAT | Shop Similar Here
Do you prefer Horizontal or Vertical stripes?
xoxo,
Stay Chic,Stay Glam