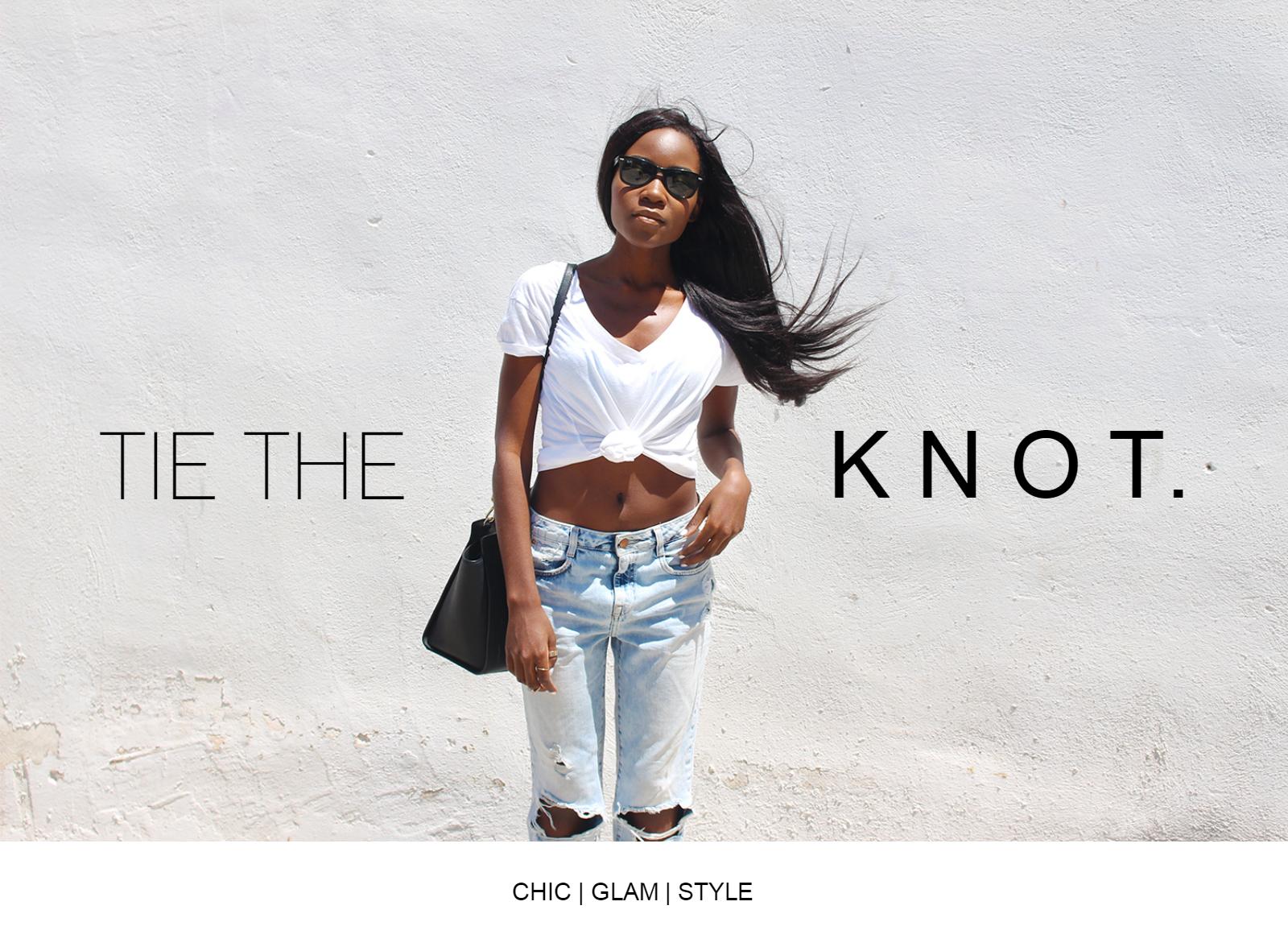 Upgrade your basic outfit! A great way to "spice up" your simple t-shirt or even your oversized tee is to tie a knot in the middle or to the side.It gives it an edgy or even boho spin!
It's really easy to do:
1.Just tug your t-shirt in the middle or to one side
2.Pull it loose or tight (depending on how you like it)
3.Wrap the fabric around then,loop it and pull it through the middle.
Adjust it according to high high or low you want the knot to be.
Knotting your tee or tank adds a carefree,casual vibe to your outfit.Not to mention it's got a little retro in it.Wear it with jeans,skirts and high waist shorts.Perfect for looking cool + chic in the really hot summer months!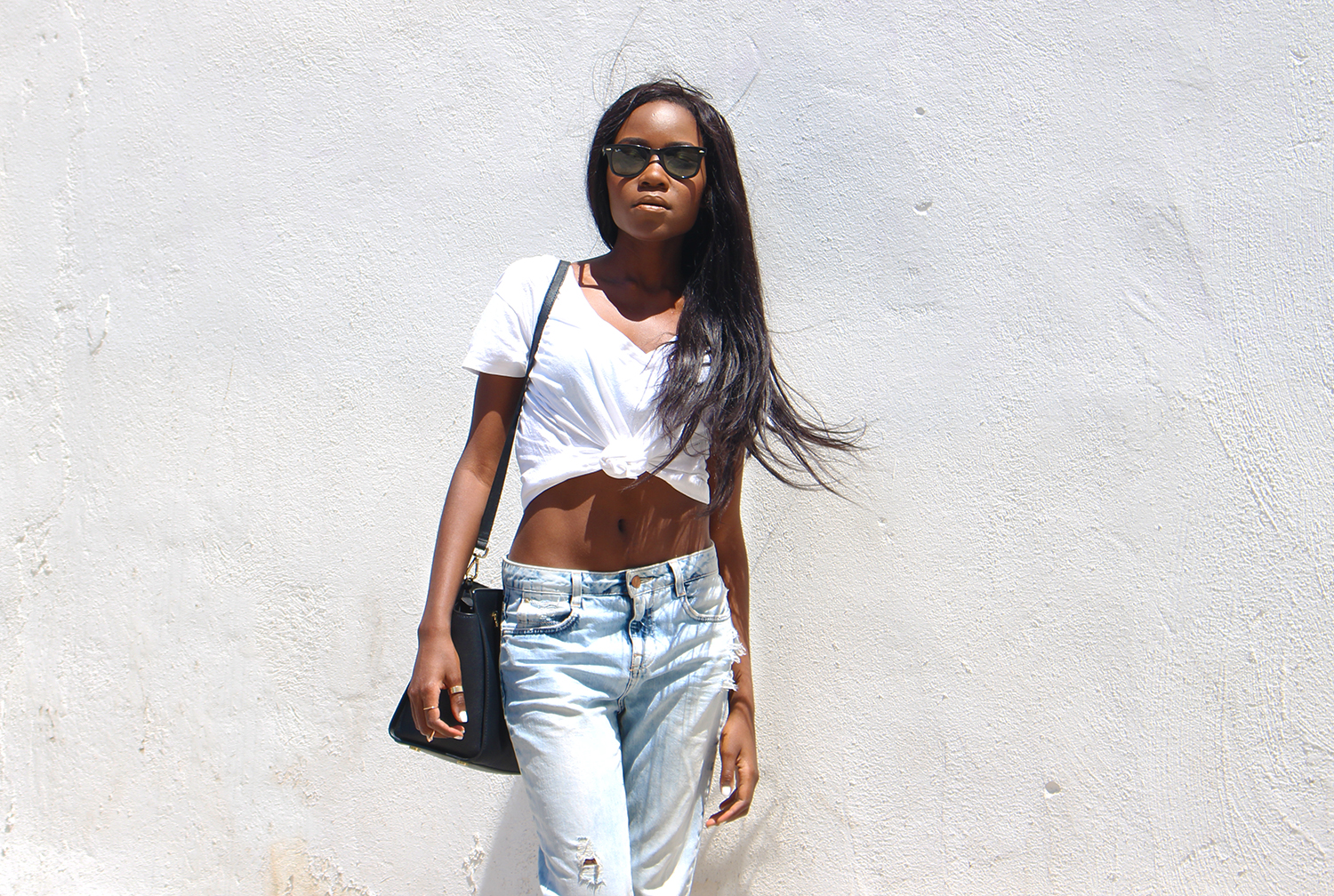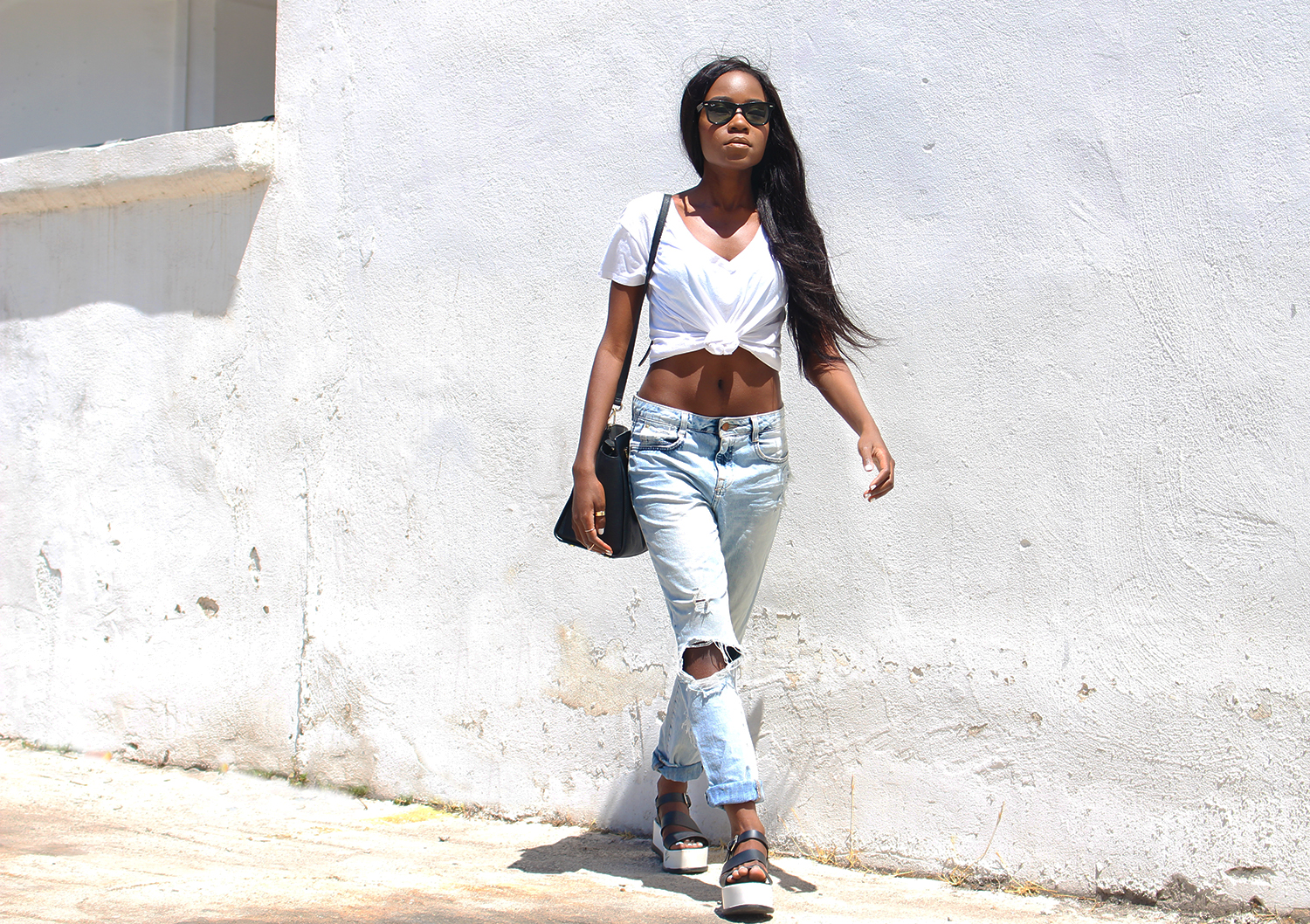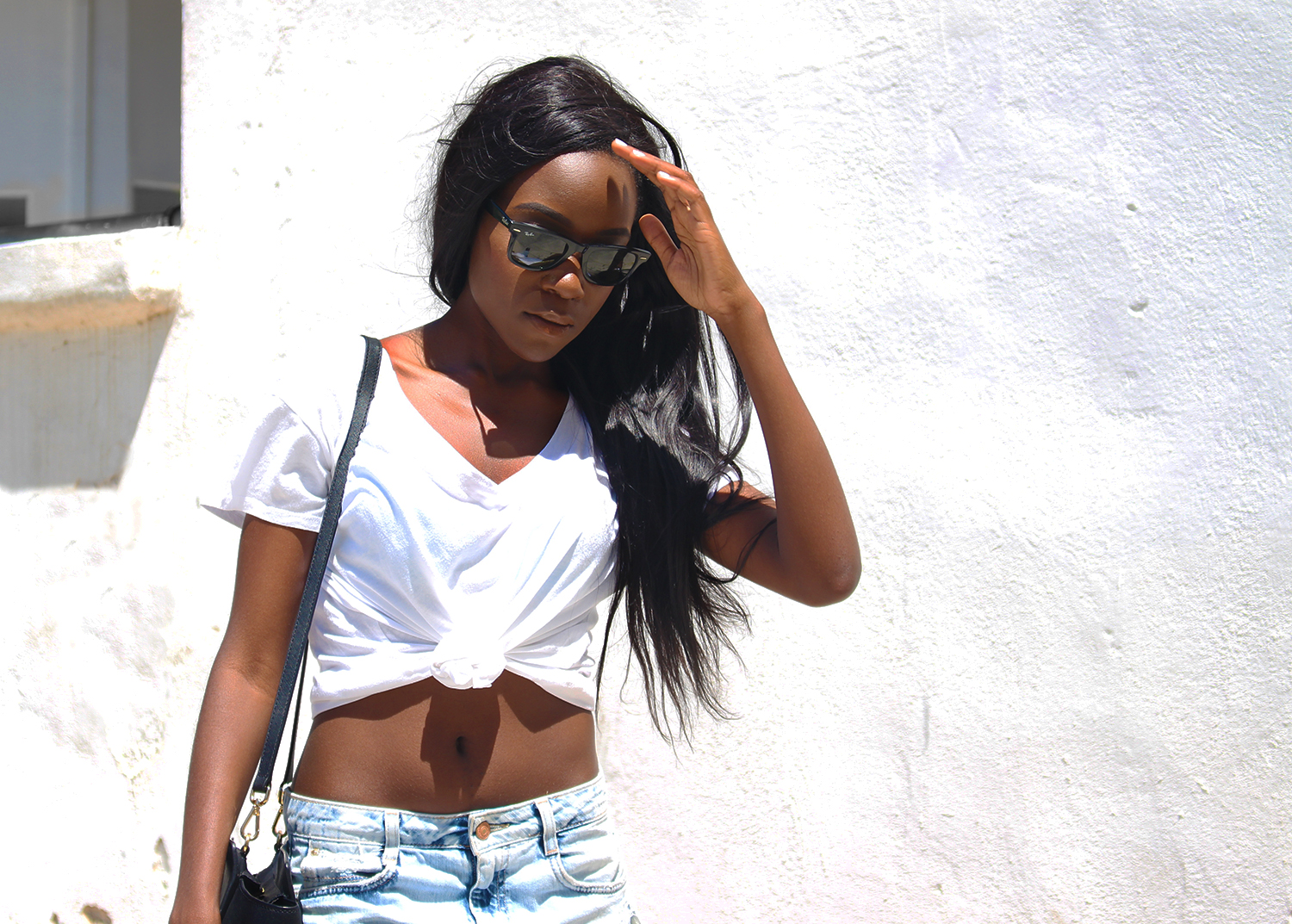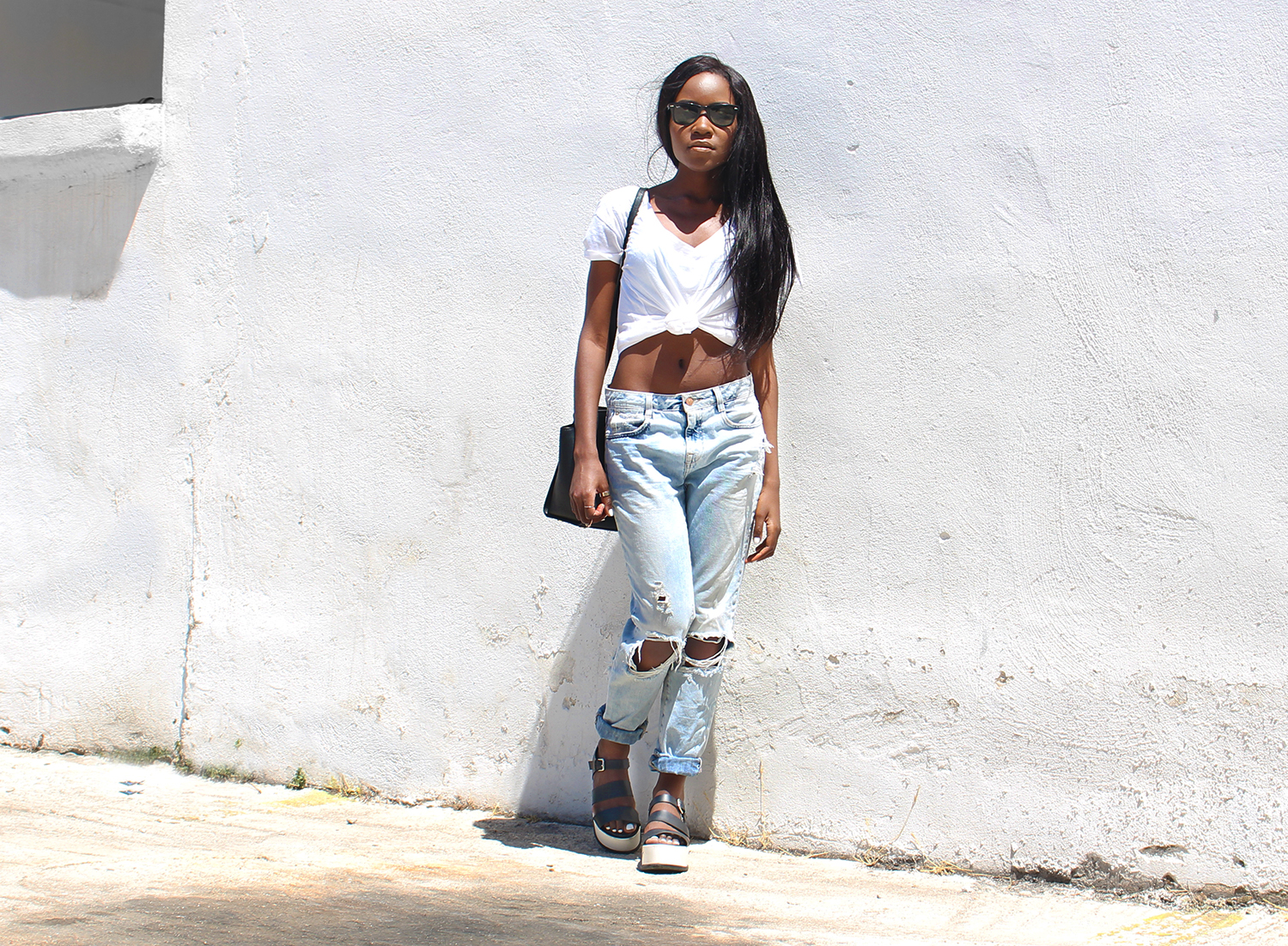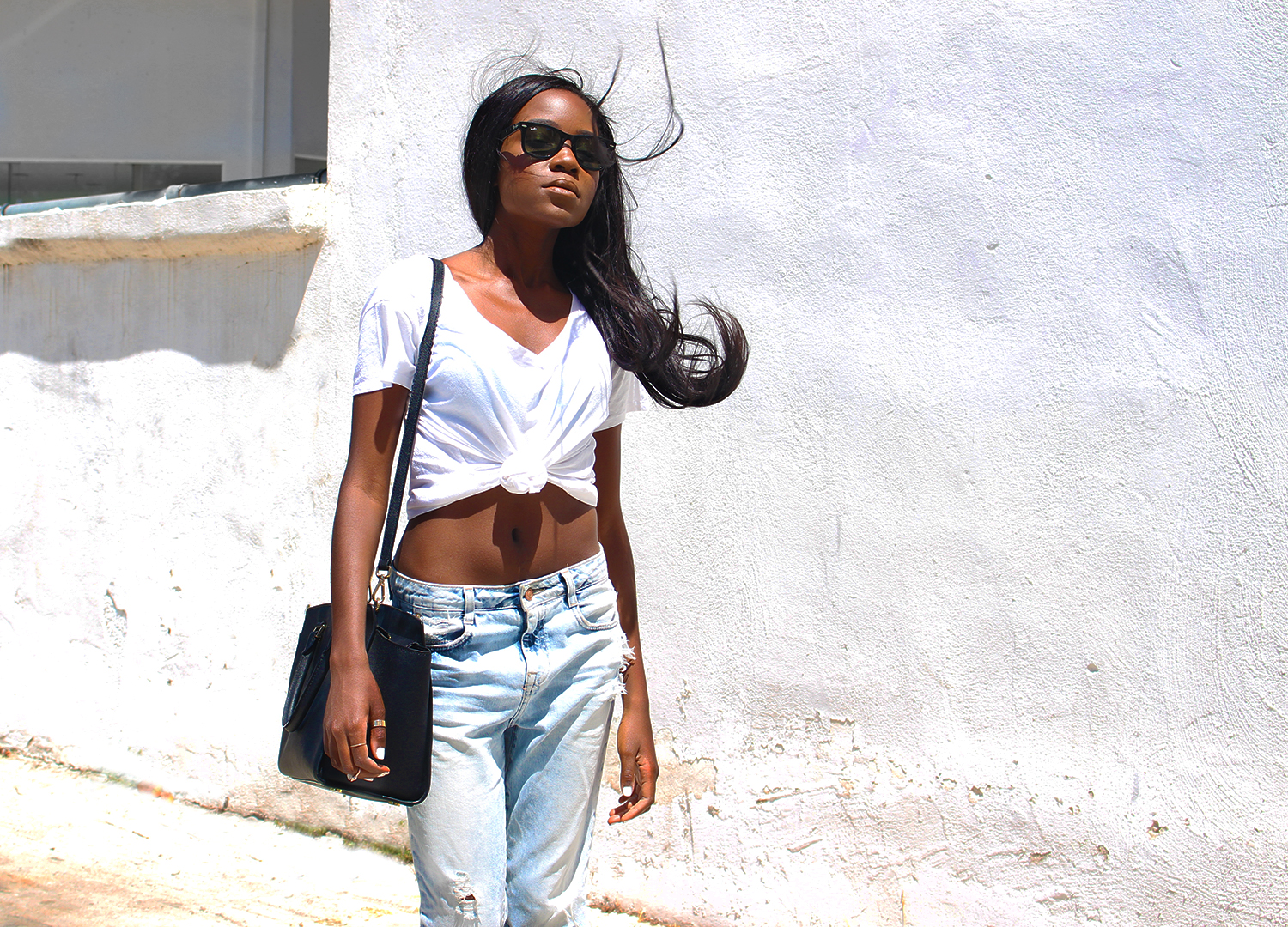 TEE | LNA (Shop Here)
JEANS | ( Shop Similar Here)
SHOES | Migato (Shop Here)
SUNGLASSES | Rayban (Shop Here) 
xoxo,
Stay Chic,Stay Glam