First of all I want to thank you all for your heartwarming messages regarding the launch of Chic Glam Label. Reading such comments always give me an extra push, motivation and joy. So seriously, THANK YOU!  
As promised, in this post I will answer a few questions as part of our monthly Q & A sessions. You guys are quite shy so this will be a short post but nonetheless interesting.
First question is from Andrea ( Seize Your Style ):
Q: "What inspire you the most?"
A: " I would say situations , my surrounding. Inspiration is everywhere, literally. Most times music really inspires me.          That's why I love to work listening to my favorite tunes. Whether I am at home or in my car or even walking in the streets, I always want to listen to music.Then, experiences also affect me in whatever way and it's up to me to channel it into a positive and creative way. Surrounding myself with creative and inspiring people also get me going. The sources are endless. Now if you feel completely blocked, you can always turn to Pinterest or Instagram for a small dose of inspiration."
Next question is from Rachel (RachelBurgess.com )
Q: "When and why did you start blogging? "
A: "Blogging wasn't something I planned. It just sorta happened. I love fashion and people always tell me I have a great sense of style.So I thought why not share this passion with everyone? I had just completed my studies ( I have a B.S in Geology ) and was in the process of trying to figure out what I was gonna do with my life. Essentially it started as a pass time hobby but when I realized how much I love it and the potential, I decided to stick to it."
Hope you find my answers interesting 🙂 
Now to close this session, let's talk about my outfit of the day: Casual but with a mix of luxe silky trousers and quirky sunglasses. I had been looking for these Han Kjobenhavn sunnies everywhere and I finally got'em! The weather in Athens is summery again (26C) so the cozy cardi really wasn't necessary but it did complete the outfit , right?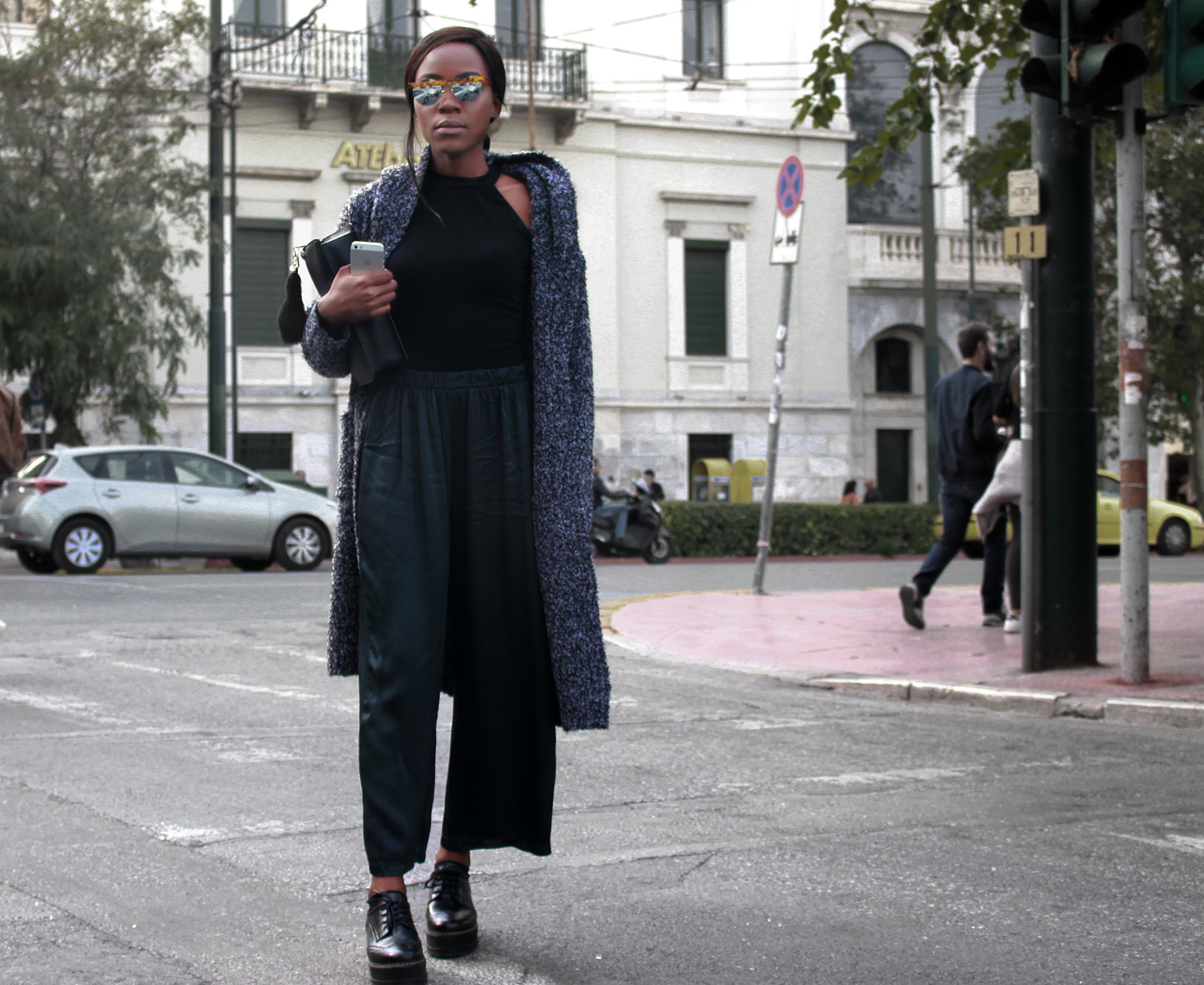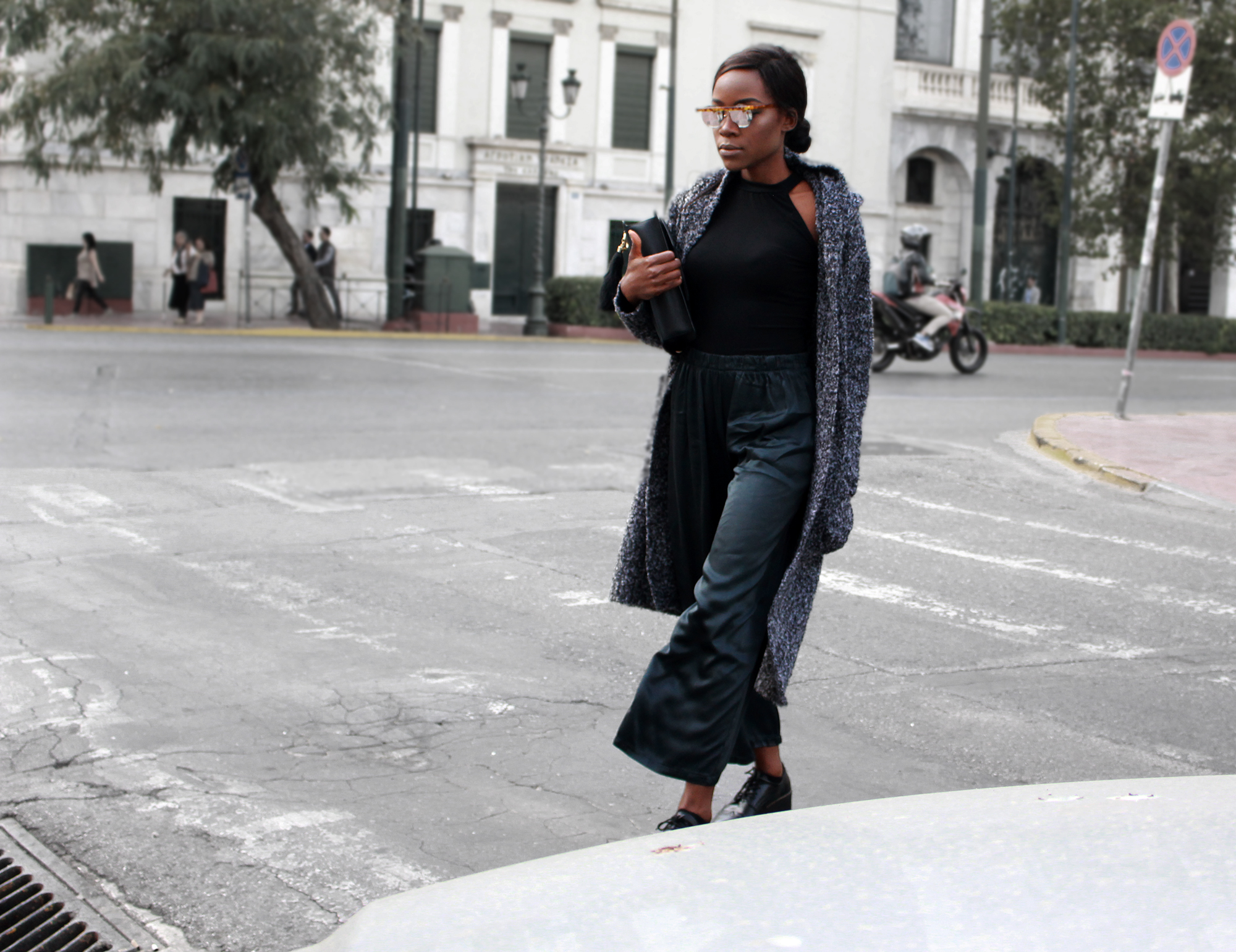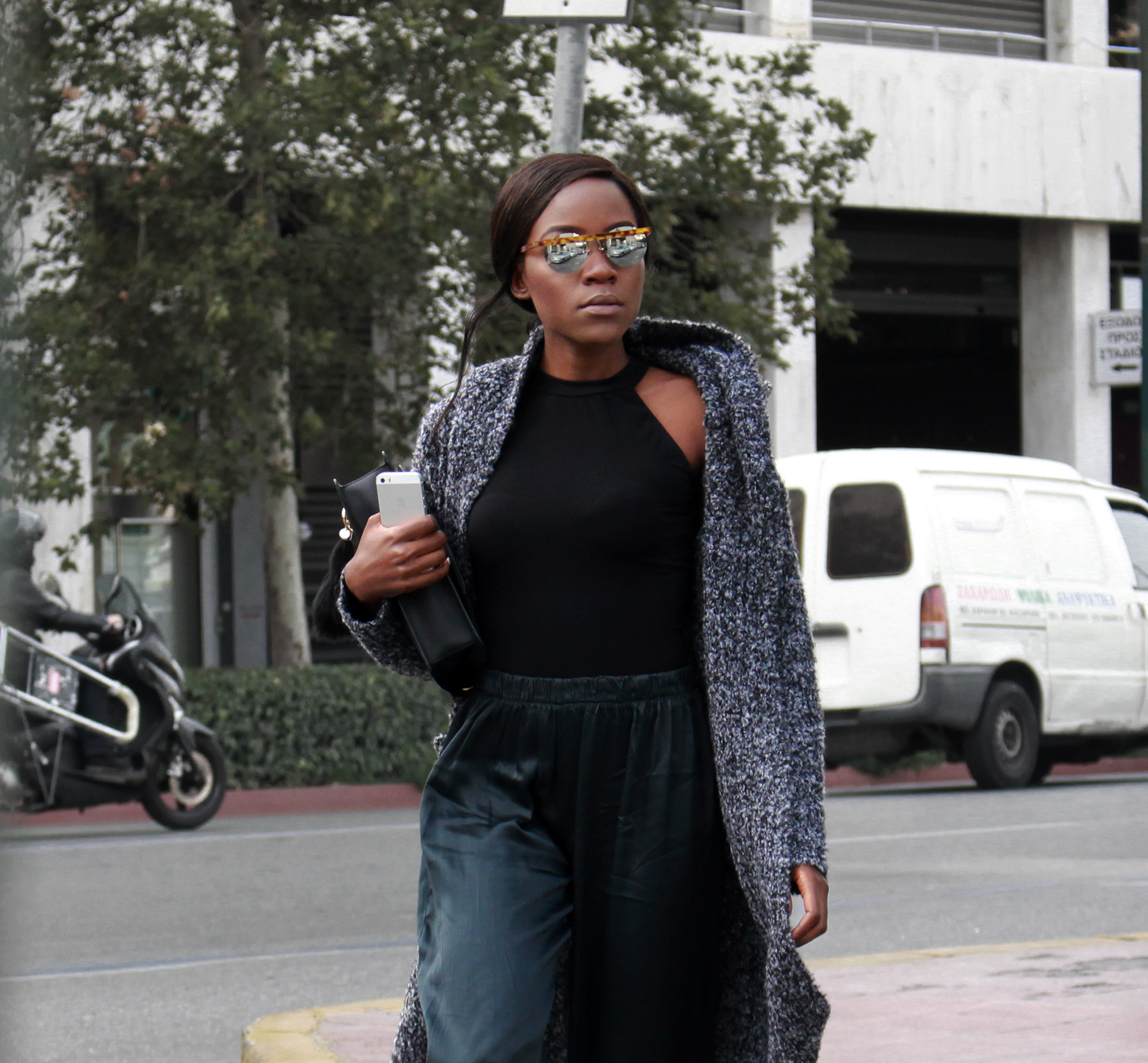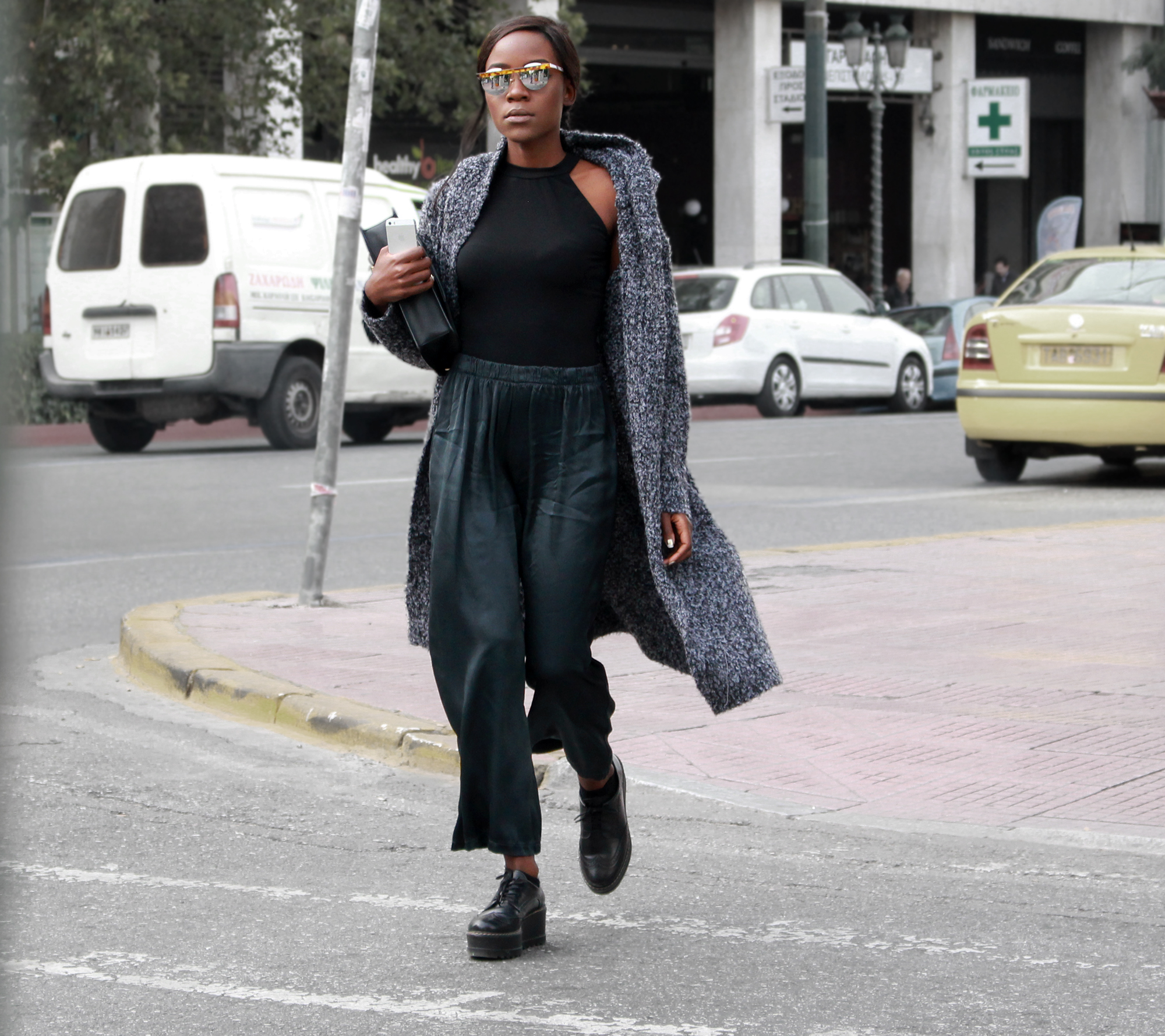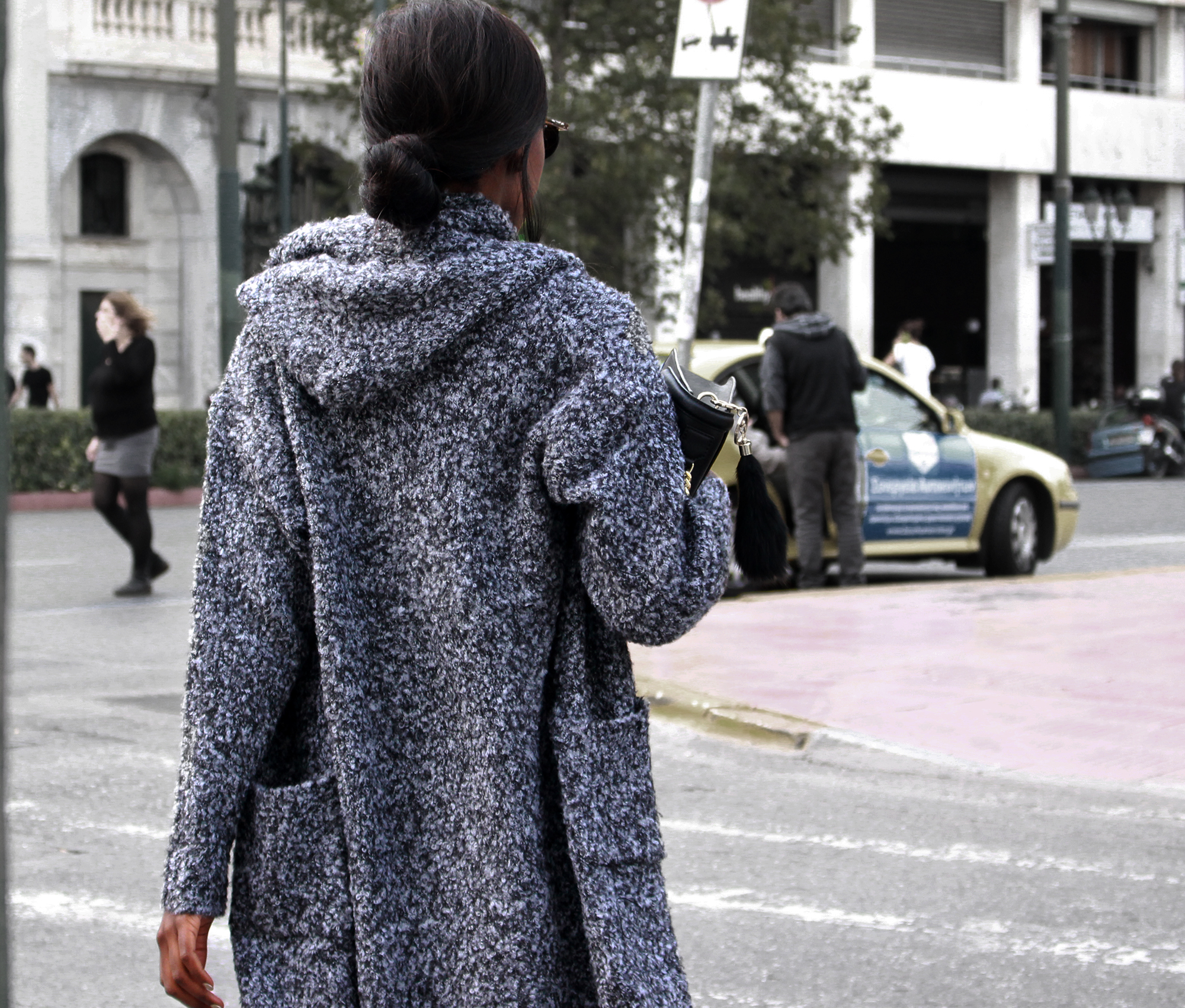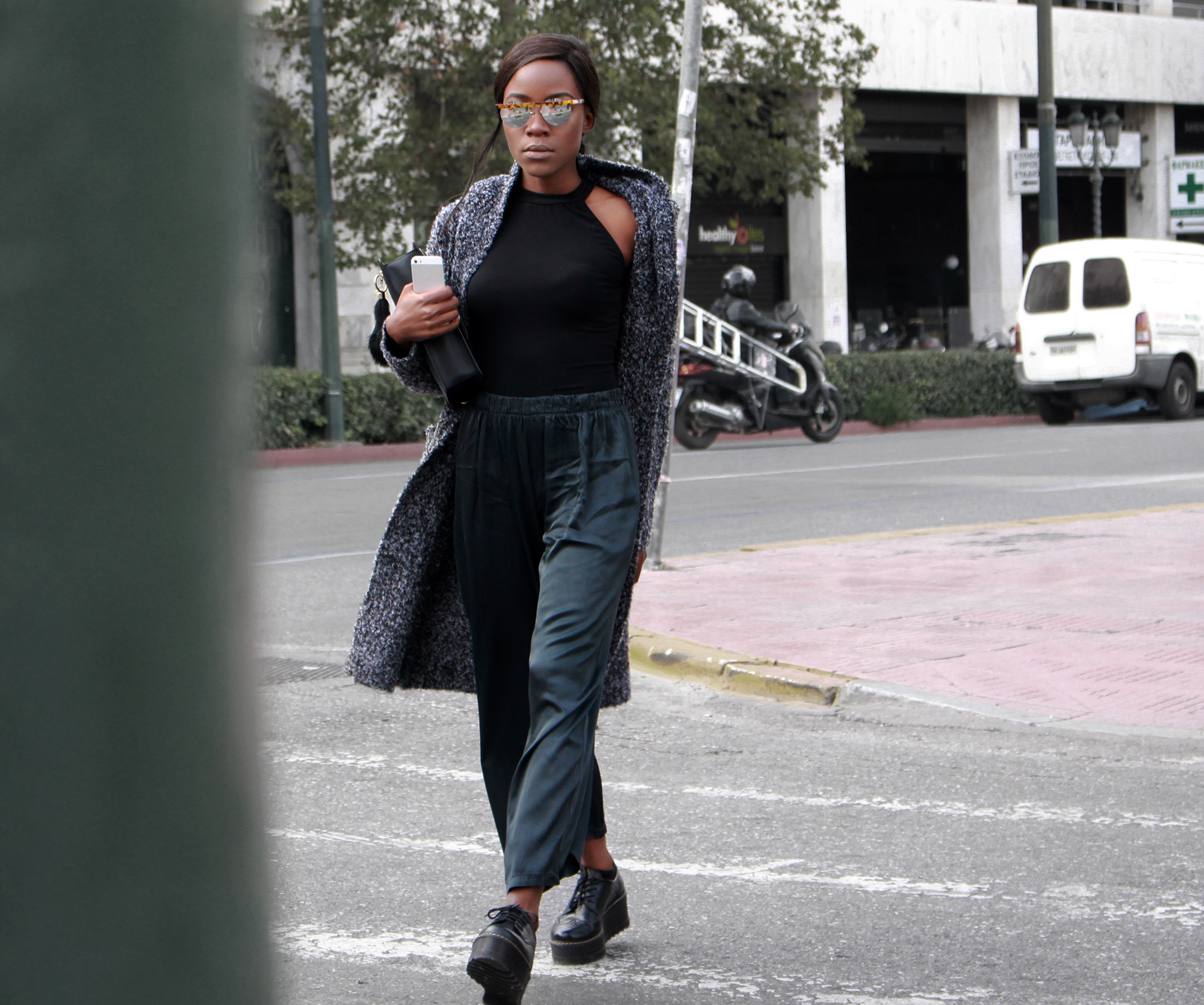 BODYSUIT | MindYourStyle
SATIN CROPPED TROUSERS | SnS Athens
SUNNIES | Han Kjobenhavn
CARDIGAN | SnS Athens
OXFORDS | OnLine Fashion
BAG | Karl Lagerfeld
xoxo,
Stay Chic, Stay Glam