Polka dots have slowly been making a comeback for the past several years, but this year may be the year we see them even more.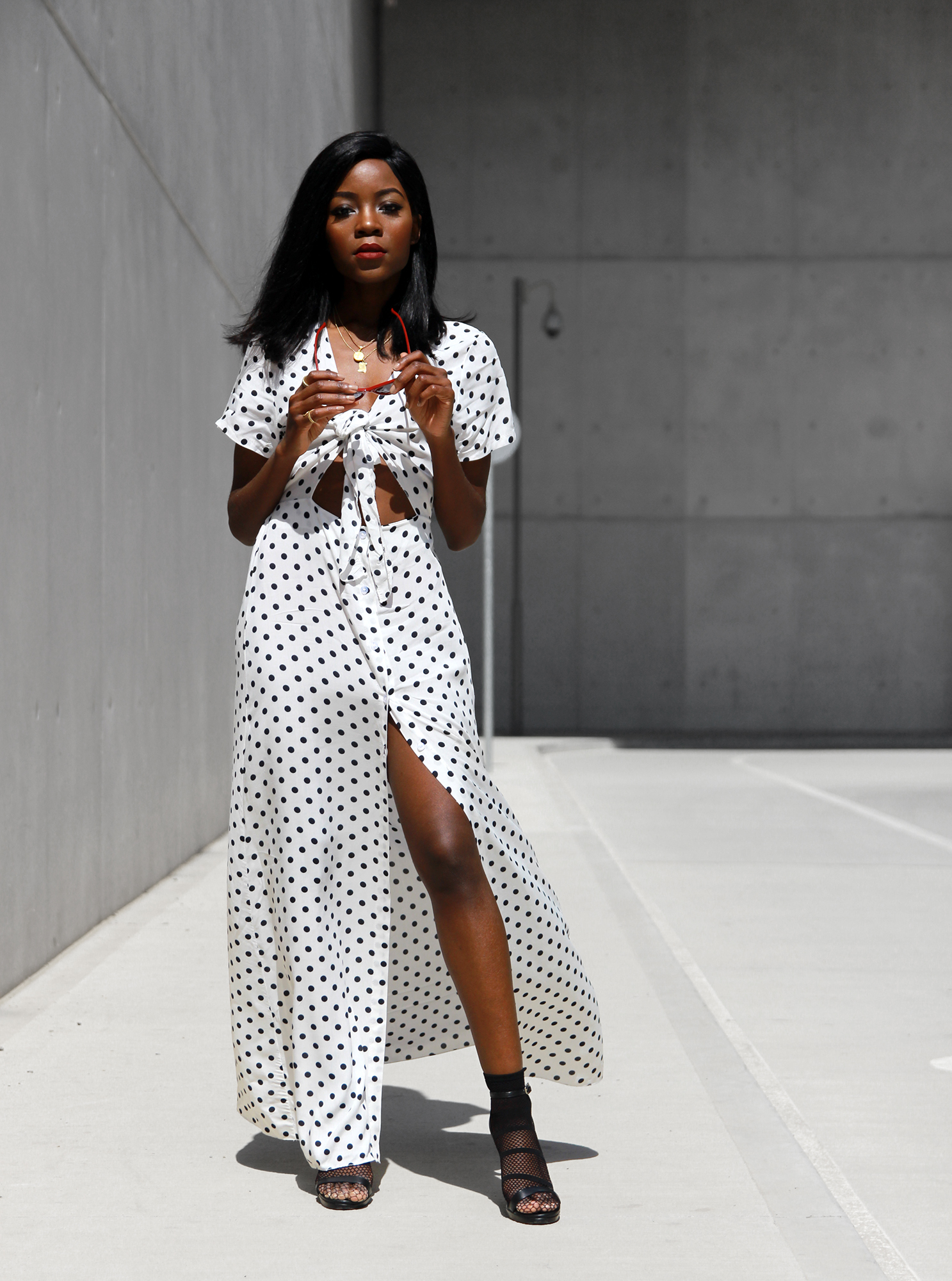 Our love affair with the polka dot began in 1926, when Miss America was photographed in a polka dot swimsuit. Shortly after, in 1928, Disney introduced its cartoon darling Minnie Mouse wearing a red polka dot dress and matching bow. Throughout the 1930s, polka dot dresses appeared in stores, the fabric suddenly subversive, nipped in by ribbons and accentuated with bows. In 1940, the woozy melody of Frank Sinatra's ballad "Polka Dots and Moonbeams" captured the height of America's polka dot mania
Polka print is big news for 2018. Simple but effective, trade last season's florals for the more modern print – maxi dresses have impact and ruffled blouses under leather jackets have effortless appeal.
xoxo,
Stay Chic, Stay Glam
SHOP POLKA DOT DRESSES