Fish Oil and omega 3 fatty oils are considered to be beneficial to our body, brain and overall health. Some of the benefits include: improved cardiovascular health, mood booster ( helps with depression ), maintains strong bones, helps clear skin.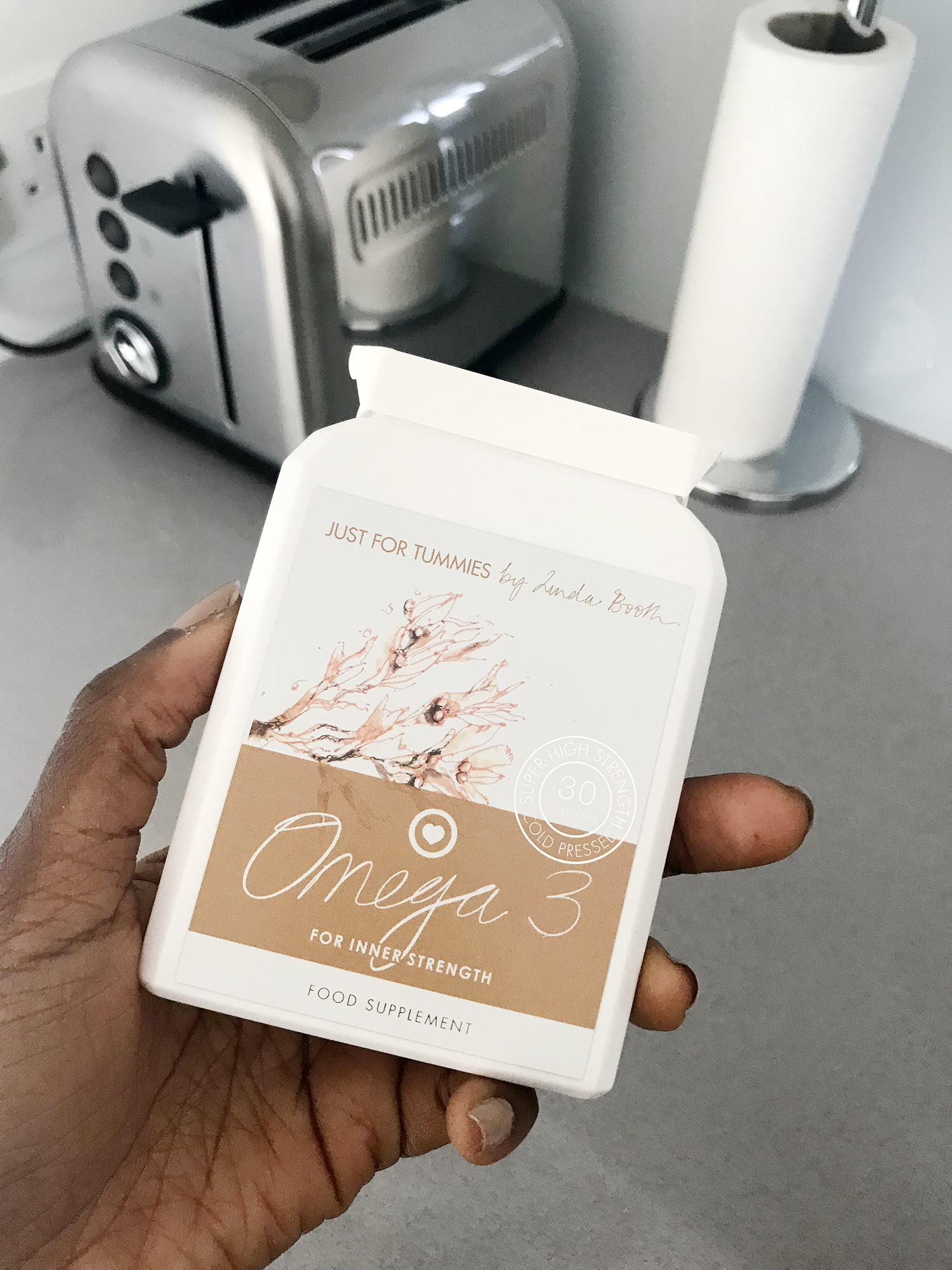 Fish oil is a form of fatty acid that is derived from the tissues of oily fish. It contains the omega-3 fatty acids, including eicosapentaenoic acid (EPA) and docosahexaenoic acid (DHA). 
I started taking fish oil supplements to help reduce my anxiety issues and to be honest, after taking them for a couple of months didn't really notice anything. I have found another supplement that has immensely reduced my anxiety levels called ashwagandha but I'll talk about that in a separate post. 
What I did notice about fish oil is the positive effect it has on my skin. The texture of my skin is smoother, more even and has a warm glow. Omega-3s are a small but crucial part of your skin's lipid content, which make up your skin barrier, together with the dead skin cells.This is like a seal on the top of your skin, which keeps the moisture in and irritants out. Increasing your omega-3 intake helps strengthen that seal and reduce the loss of water, keeping your skin moisturized.
While taking these supplements has improved my skin's condition, I have read other reviews that had the opposite negative effect. Everyone's body reacts differently so I would suggest you try for yourself and see if it works for you. There are tons of brands out there and not all of them have good quality fish oil which is why I would recommend going for the brands that produce fish oil from wild and sustainably caught fatty fish. Avoid rancid fish oils as they can be rancid, meaning that the delicate fatty acids are damaged, and turned into hazardous free radicals. Bad-quality fish oils and cod liver oils do more damage than good. 
Do you take fish oil supplements? If so, what's your experience?