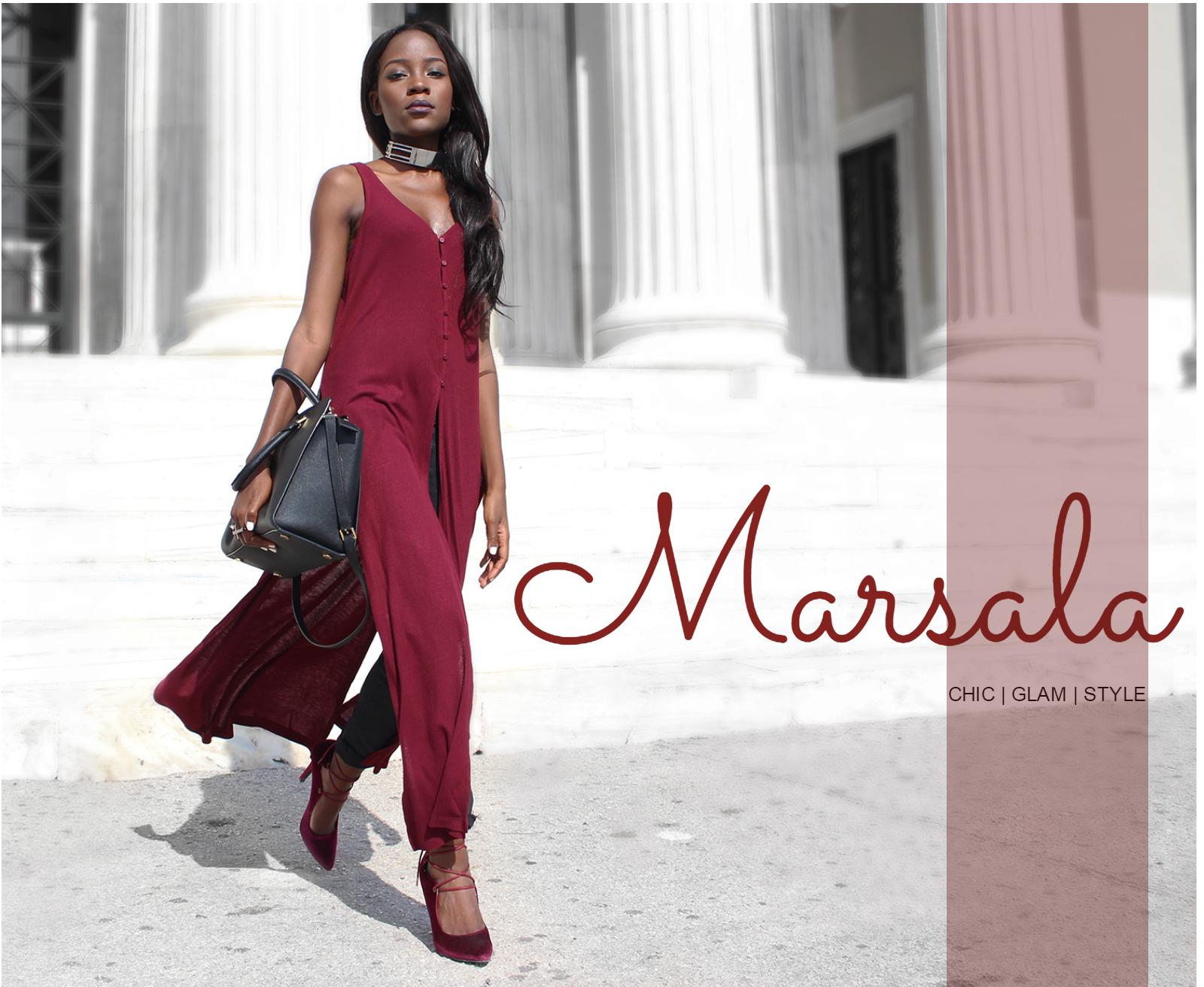 Much like the fortified wine that gives Marsala its name, this tasteful hue embodies the satisfying richness of a fulfilling meal while its grounding red-brown roots emanate a sophisticated, natural earthiness. This hearty, yet stylish tone is universally appealing and translates easily to fashion, beauty, industrial design, home furnishings and interiors.
The Versatility of Marsala
Marsala is a stirring and flavorful shade for apparel and accessories, one that encourages color creativity and experimentation
Flattering against many skin tones, sultry and subtle Marsala is a great go-to color for beauty, providing enormous highlight for the cheek, and a captivating pop of color for nails, shadows lips and hair.
Dramatic and at the same time grounding, the rich and full-bodied red-brown Marsala brings color warmth
(source: Pantone)
Marsala or burgundy can be worn with pretty much everything.I decided to pair my long side slit burgundy top with  black skinnies and burdundy heels.The ripped jeans give the whole look an edgier vibe.
What do you think of this look?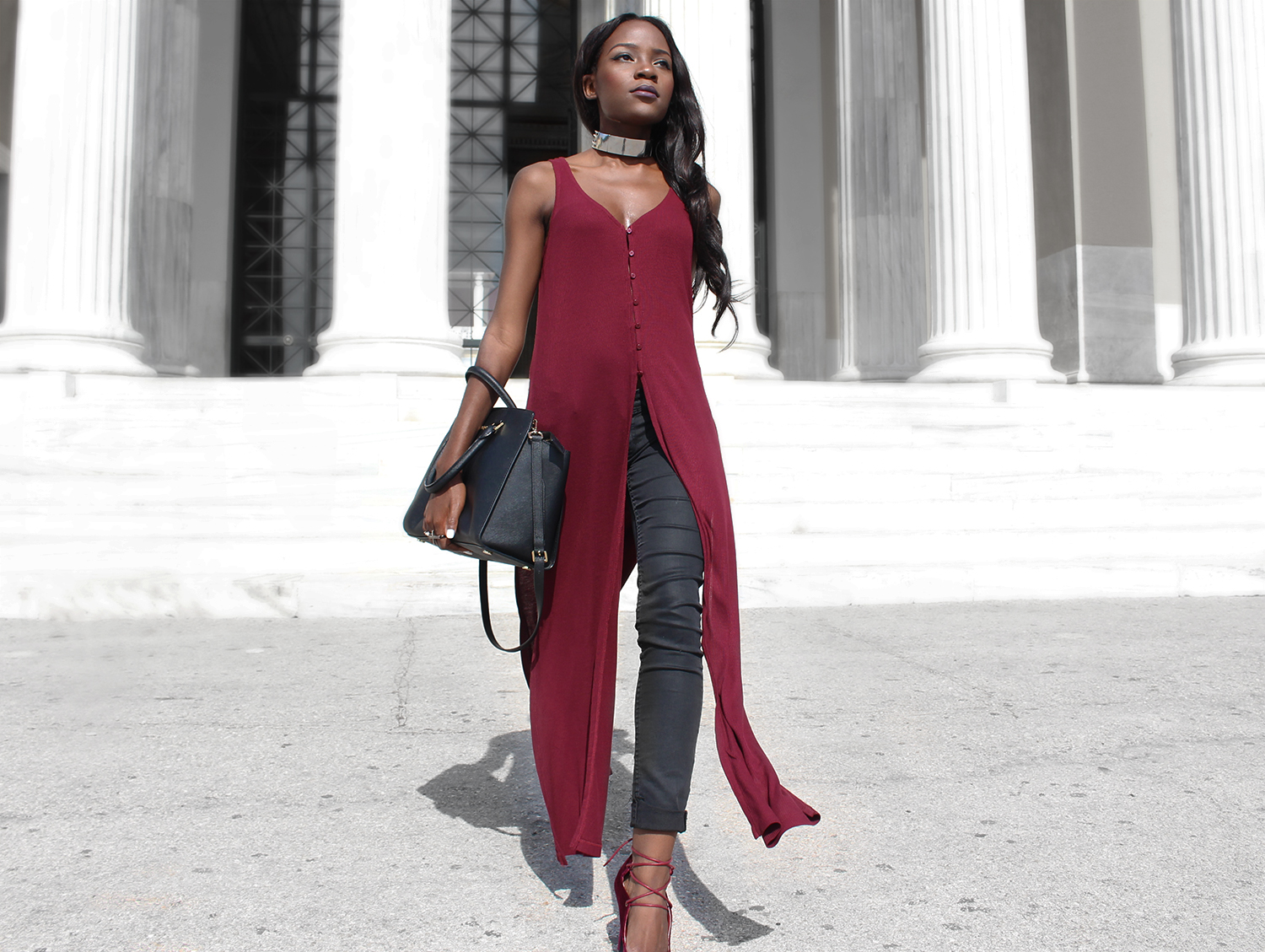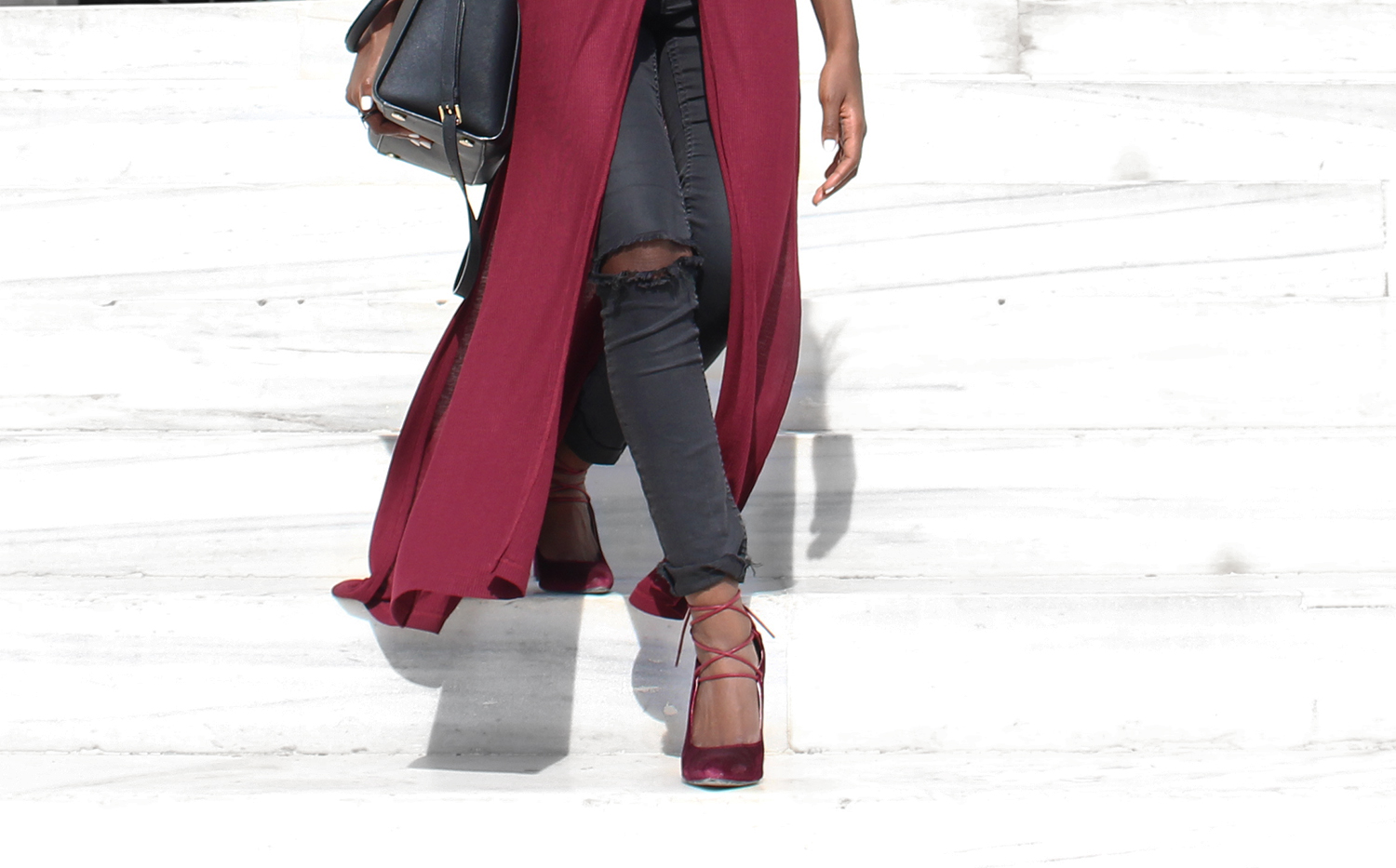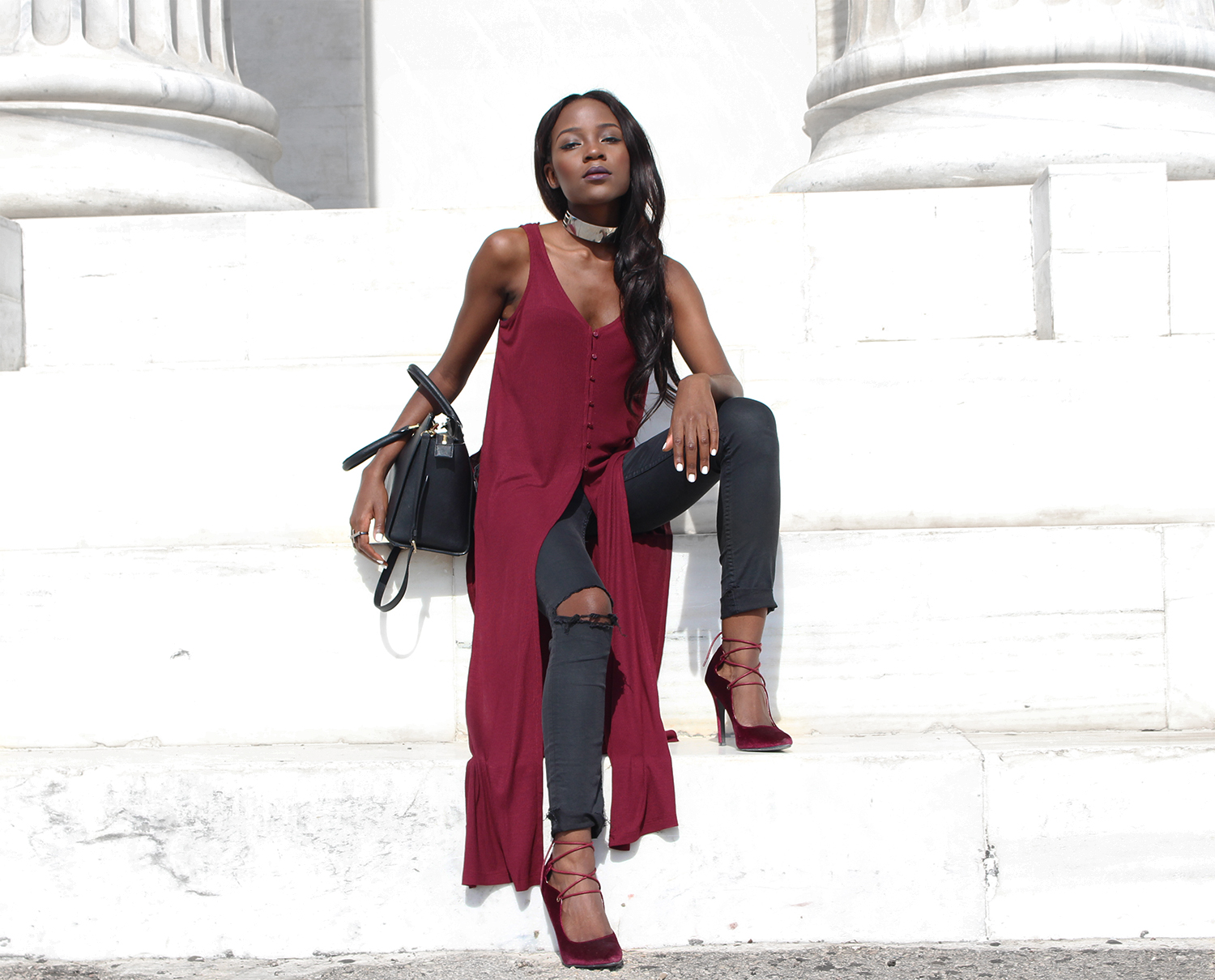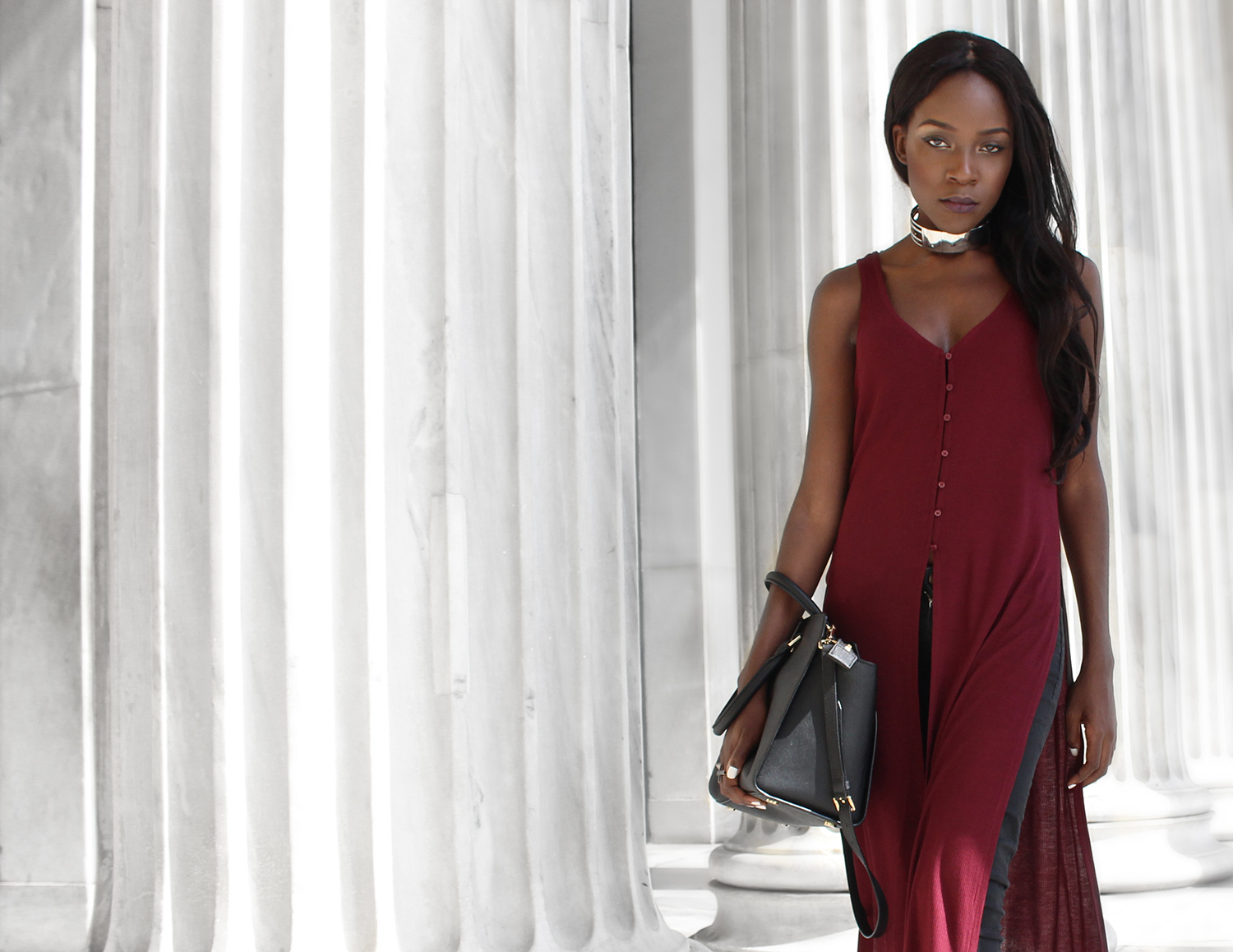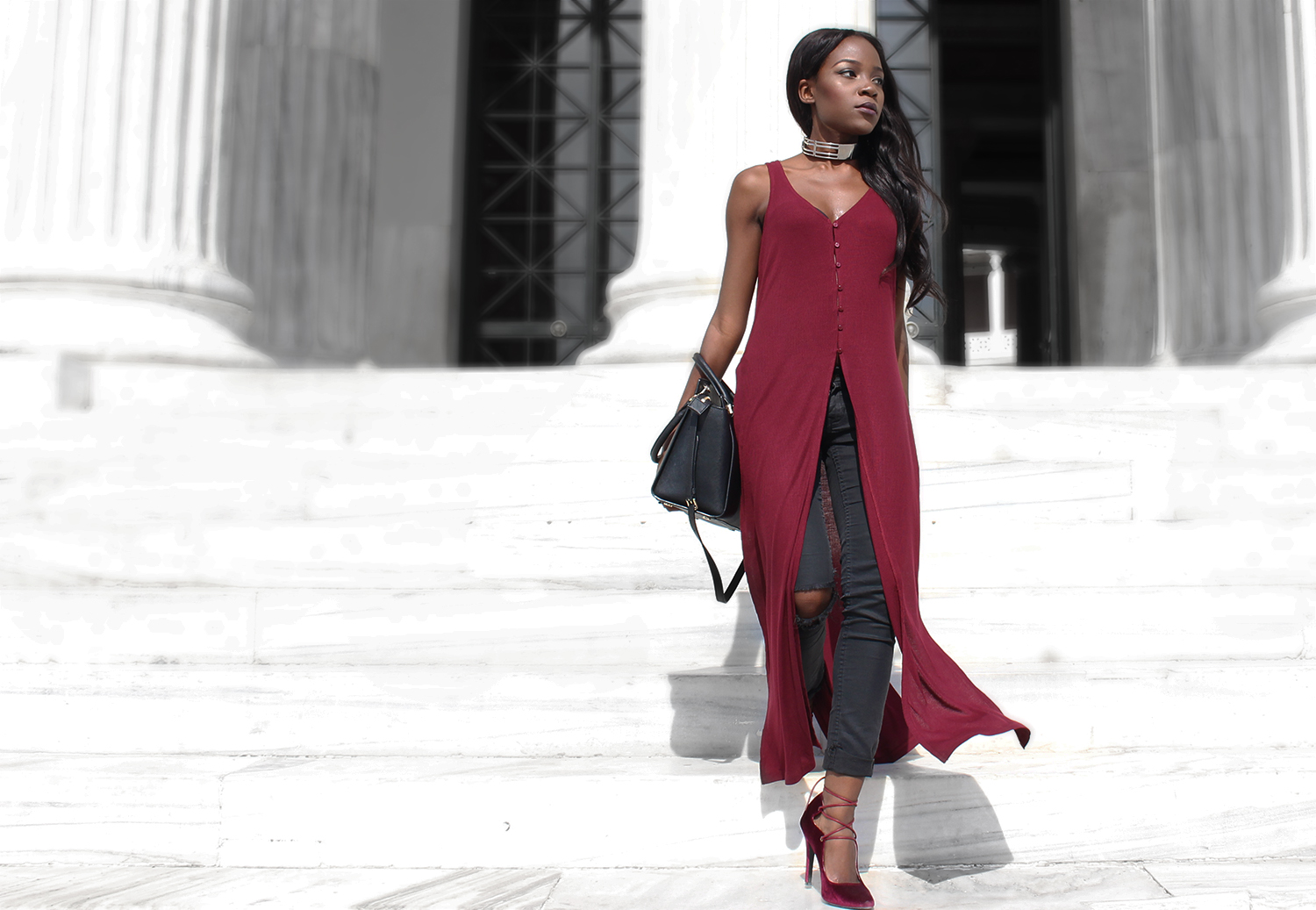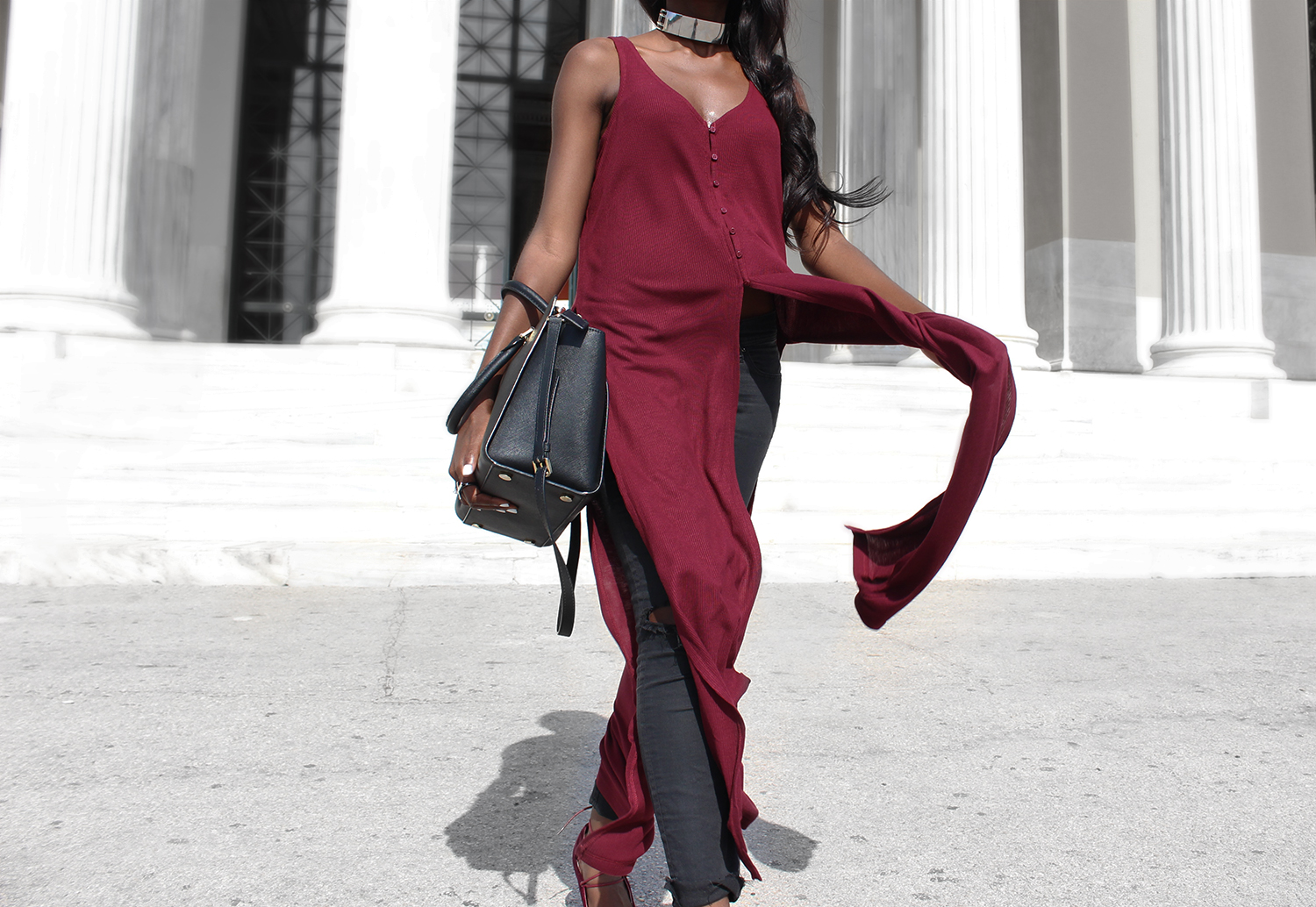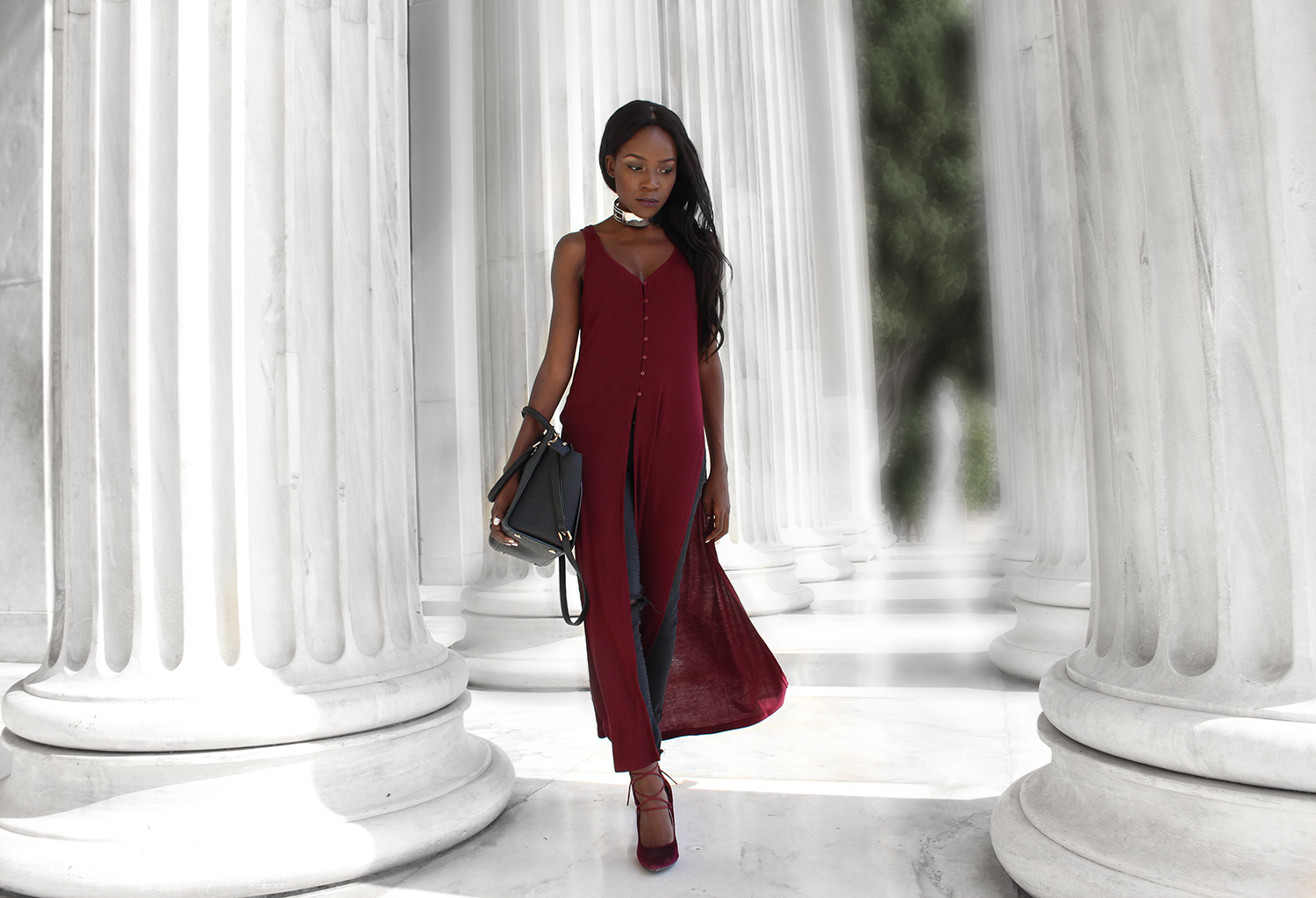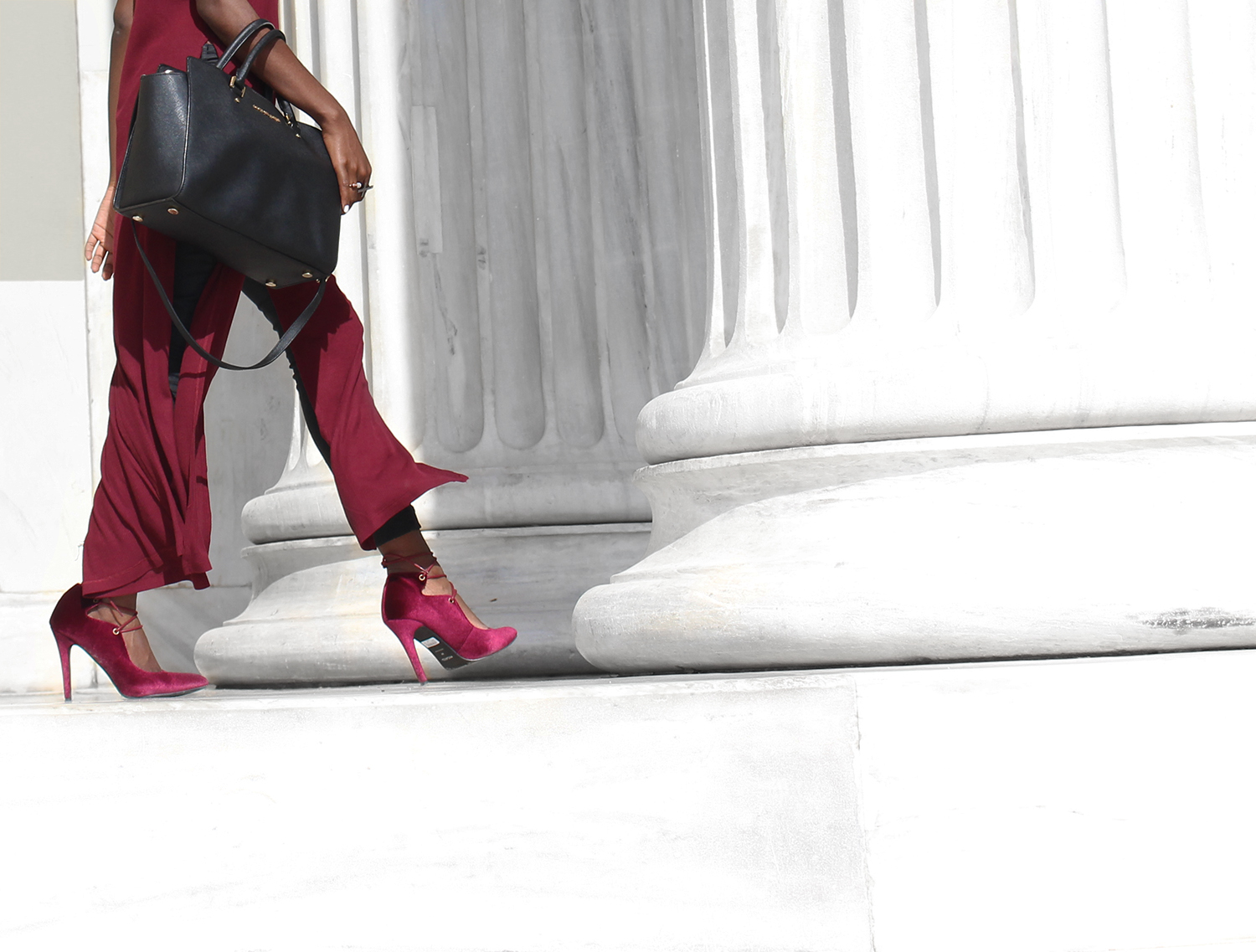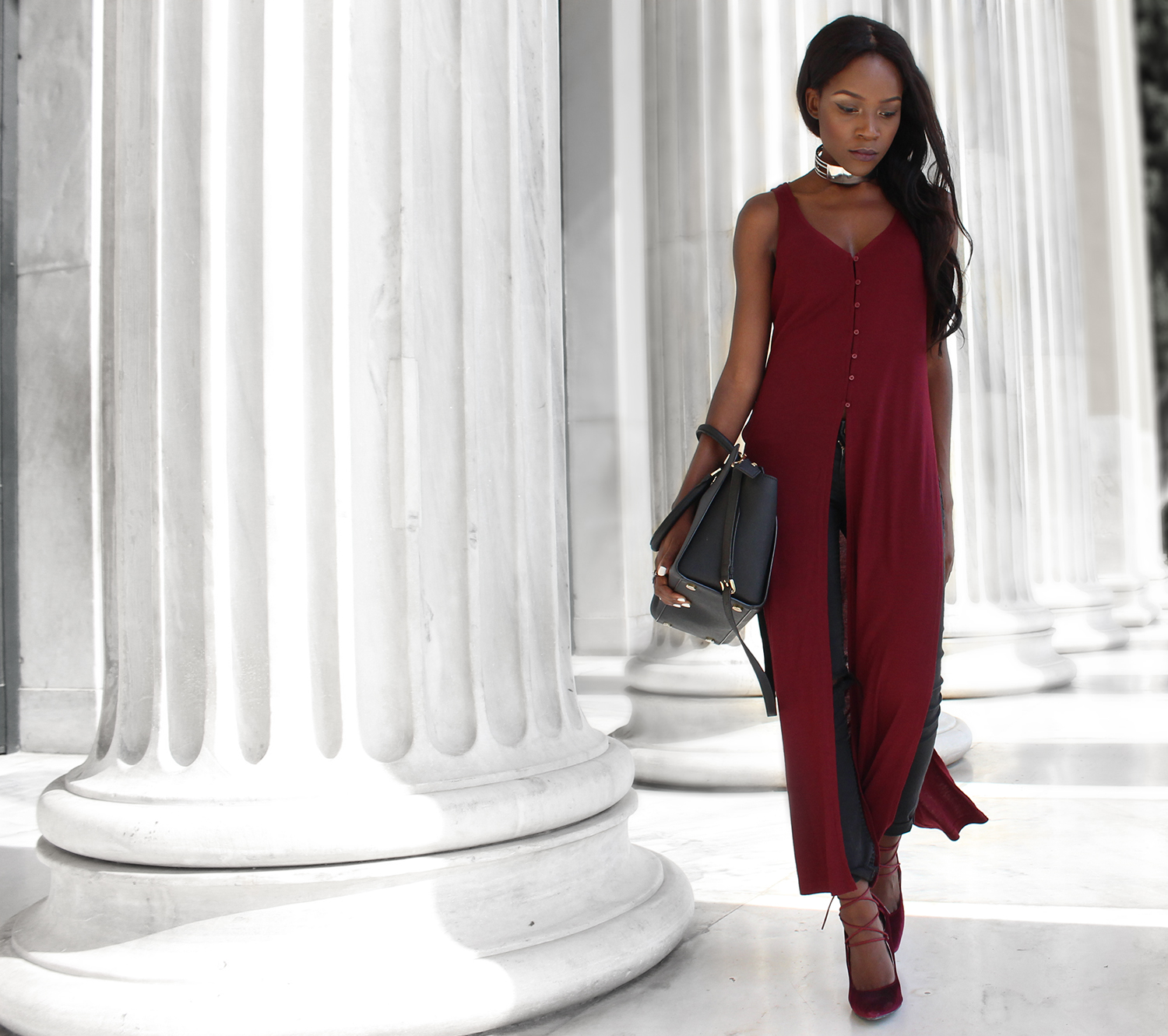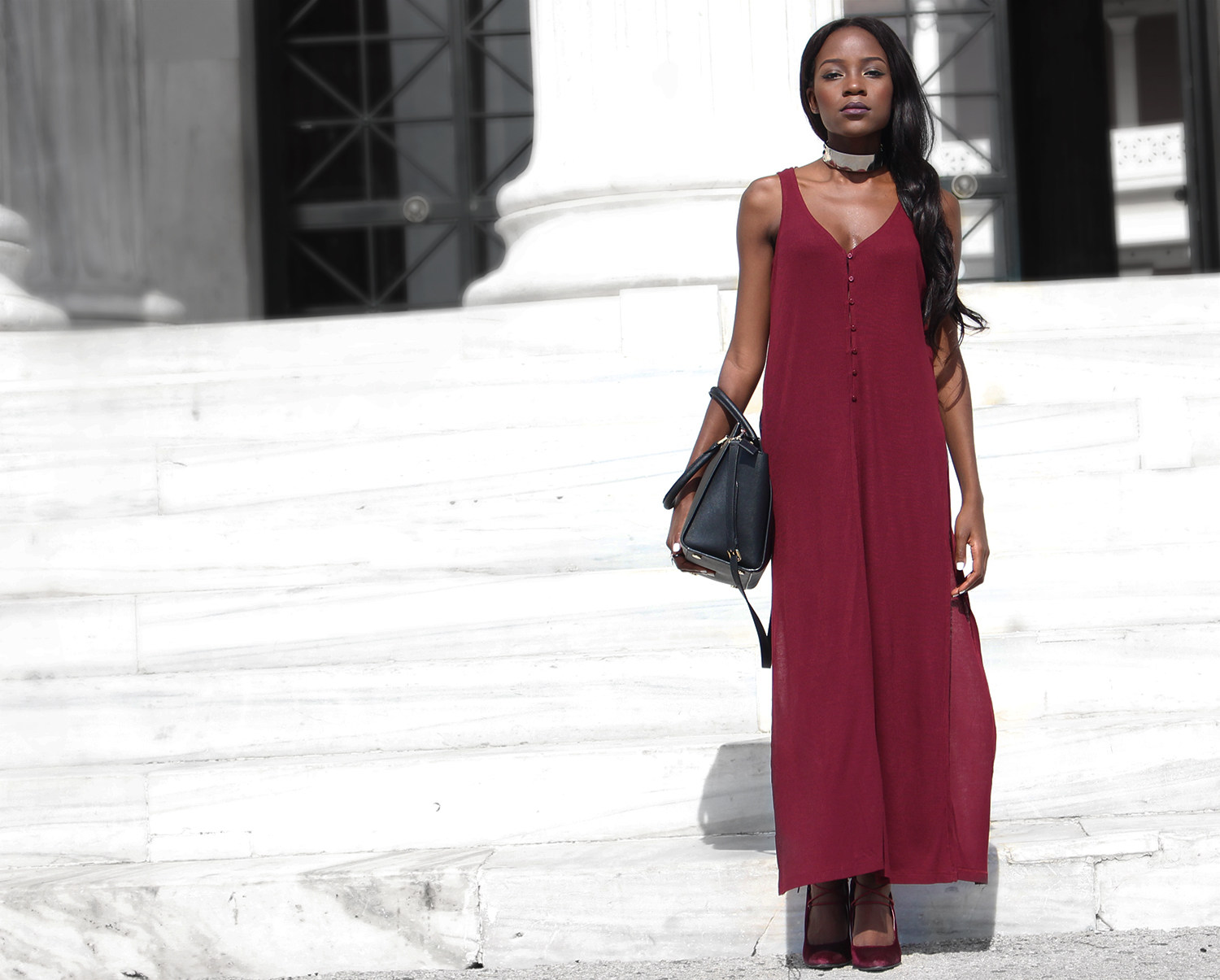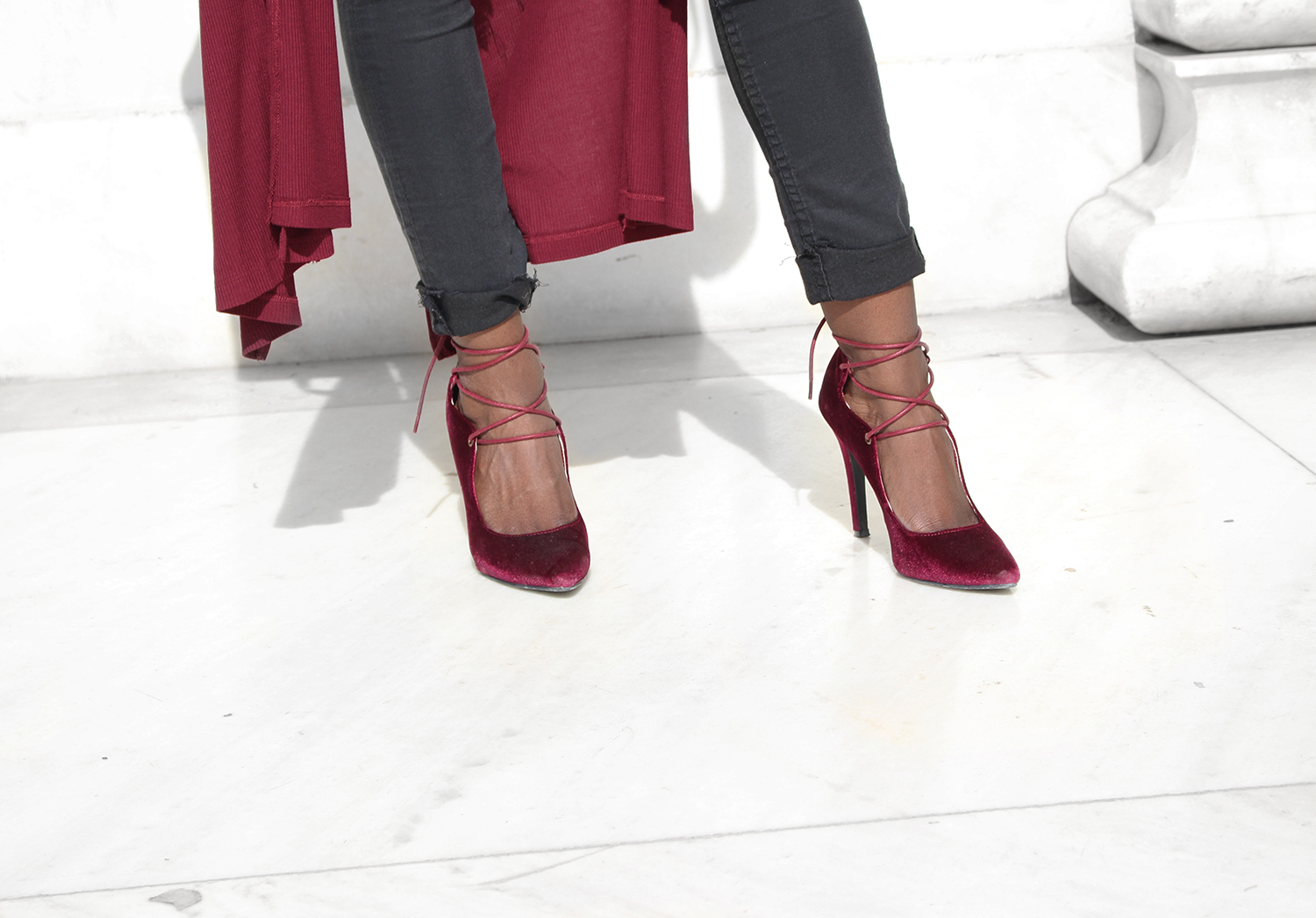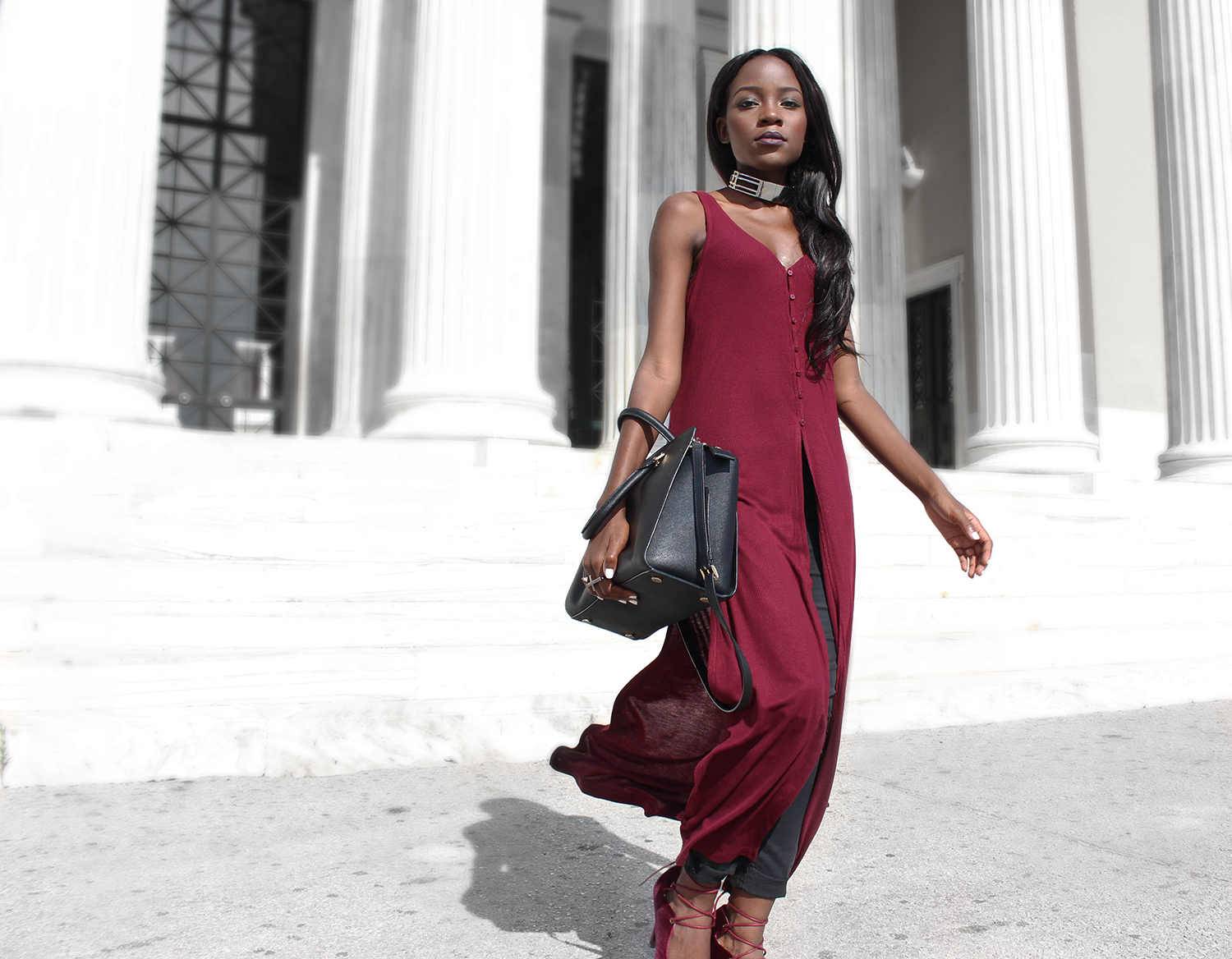 TOP | STRADIVARIUS (Shop Similar style Black/Long Sleeves)
SHOES | MIGATO (Shop Here)
xoxo,
Stay Chic,Stay Glam