If I had to choose which style I like best when it comes to fashion, I would definitely say French ( Parisian to be exact ) and Scandi/Nordic aesthetic. In today's post I'm going to focus on the infamous Parisian chic look. So wha is it that sets the french girls apart from the rest of us when it comes to our wardrobes? Well, if I had to describe their look I would say it's a mix of chic, elegant, sophisticated but also relaxed, subtly sexy and natural. There is that effortless element but still looks appealing and feminine.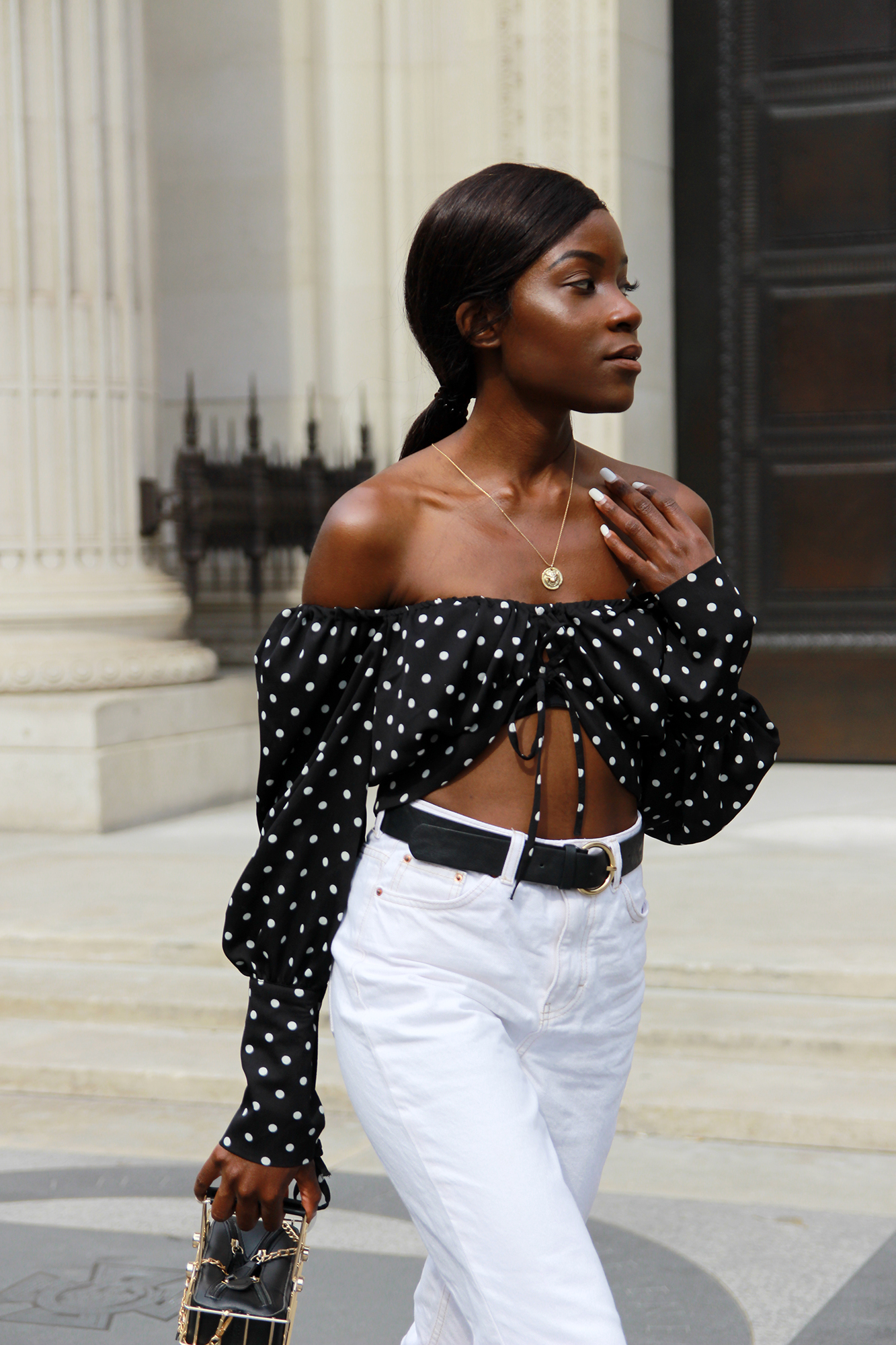 My entire look today is inspired by the 'French Girl' look. I went for minimal makeup and pulled my hair back in a sleek ponytail to accentuate my features, bone structure, neckline. As for my outfit, what could be more french than a bardot top? This style of tops is ideal for summer bringing out and emphasizing your sexy bronzed neckline and shoulders.
If you are going to 'reveal' this much on op then try cover more in your bottom half. High waist jeans or a high waist skirt/shorts work wonderfully with this piece. Underneath you will need a strapless bra to keep the twins in place but if you wanna go braless sure, why not!
Finish off your look with minimal, strappy sandals that have a low heels or you can opt for flat sandals if you don't want to wear heels at all. A cute bag is a bonus to complete the styling. Another tip, add some shimmering body lotion on your shoulders and watch everybody turn around and stare at that healthy glow!
MY LOOK
TOP | Topshop
JEANS | Topshop
SHOES | Topshop
NECKLACE | & Other Stories
BAG | Jovona