If you are going to buy a highlighter for this summer, that should be Estee Lauder's Highlighter Powder Gelee in Modern Mercury. It is a slightly warm-toned, medium-dark copper with a metallic finish that comes in gorgeous tortoise shell packaging. After a lot of contemplation ( due to its heavy price tag ofc) I decided to splurge and was pleasantly surprised. I mean I expected it to be good but this exceeds every expectation! The way this highlighter glows on your skin when the light hits your cheekbones is stunning honey! It produces more of a "wet look" than shimmer which is amazing.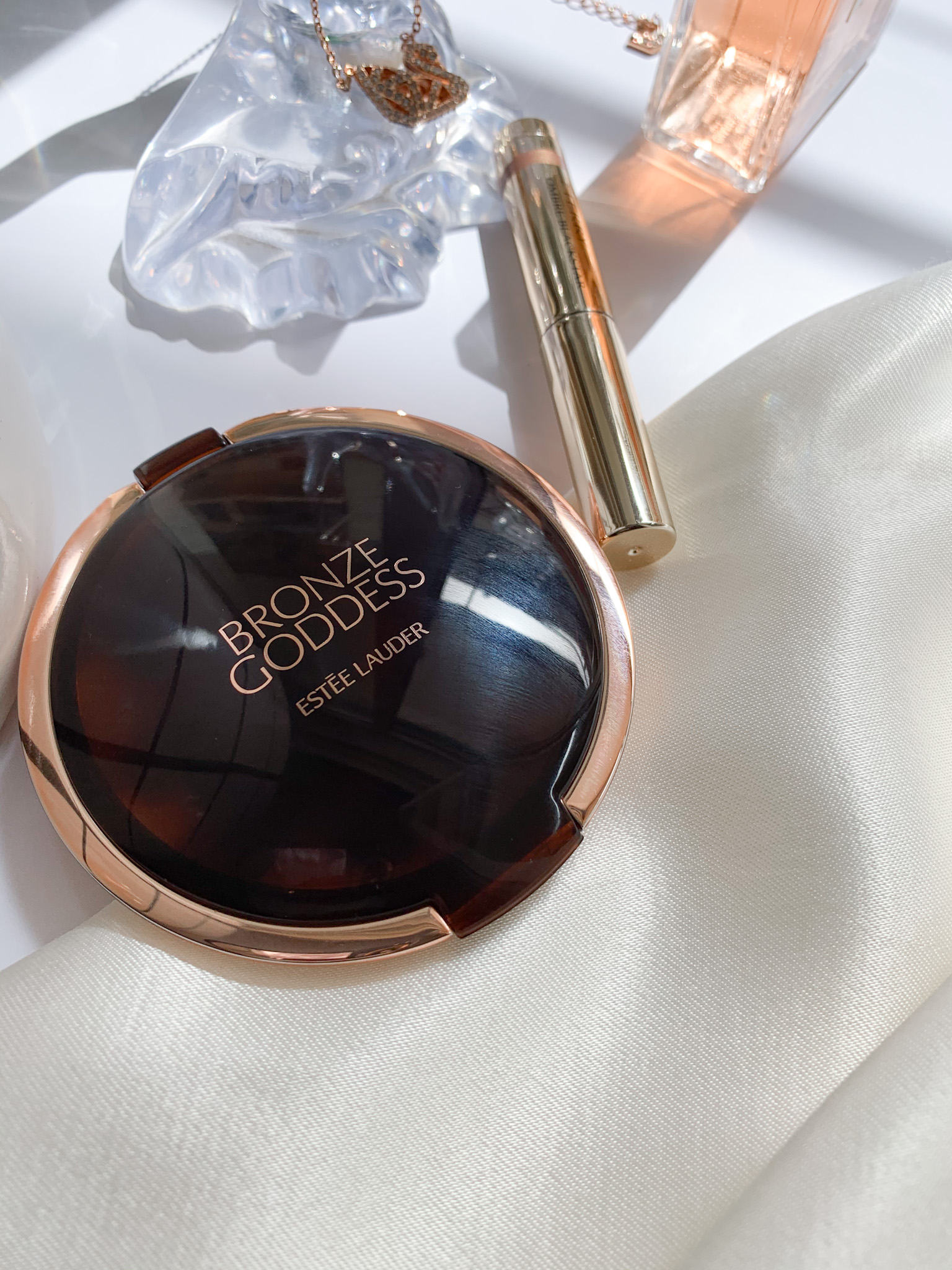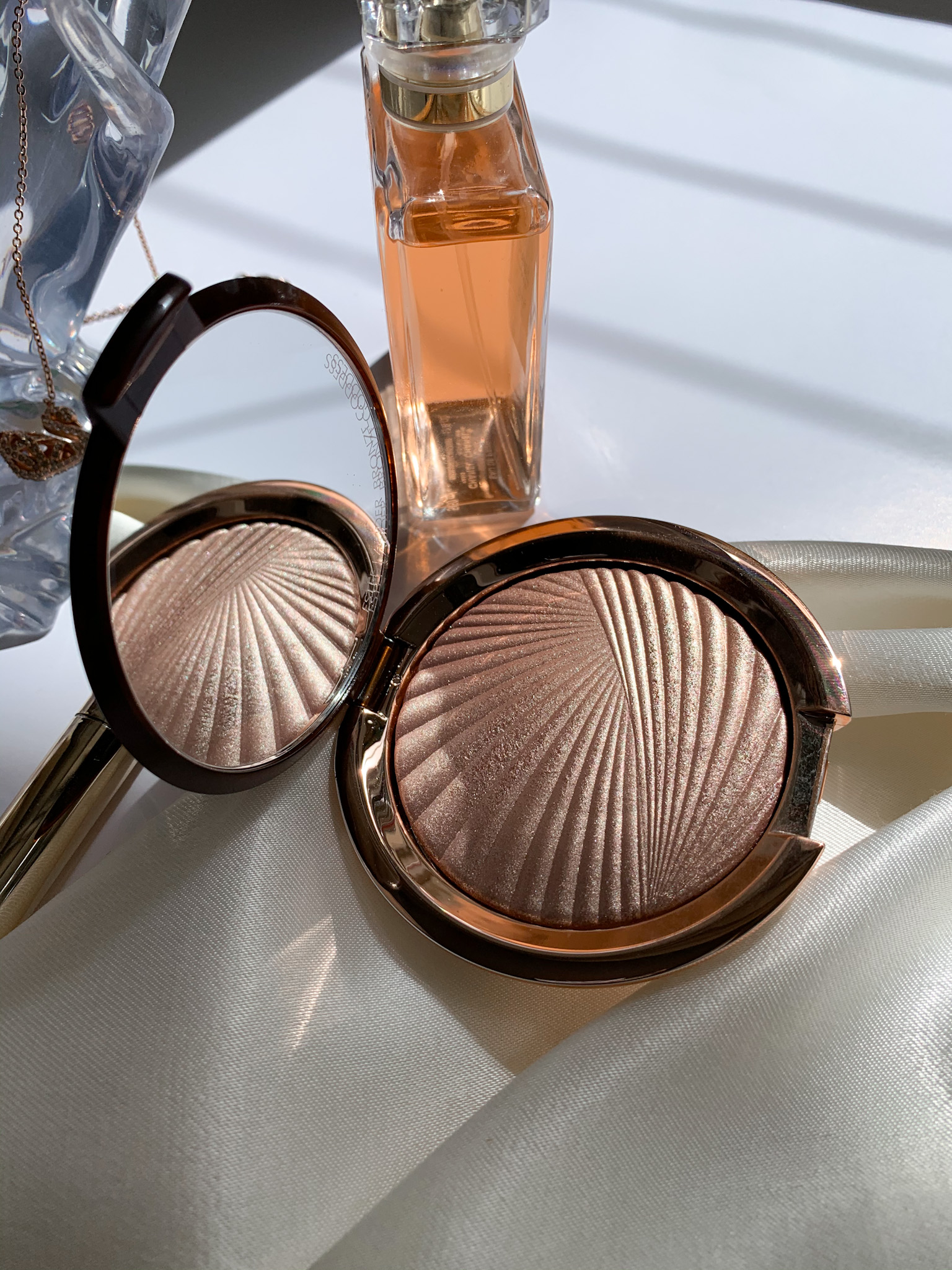 This is one of the three shades released for Summer 2020. The other two are Solar Crush and Heatwave. I chose Modern Mercury because it looked better on my skin tone. If you are too light I suggest the other two. One of the things I love about this highlighter is how smoothly it glides on your skin and makes your cheeks pop without leaving chunks of glitter like other powder highlighters do. Something else I noticed after using it a couple of times is that it is infused with the signature Bronze Goddess scent. It's certainly not overpowering but you will get a  pleasant whiff of it.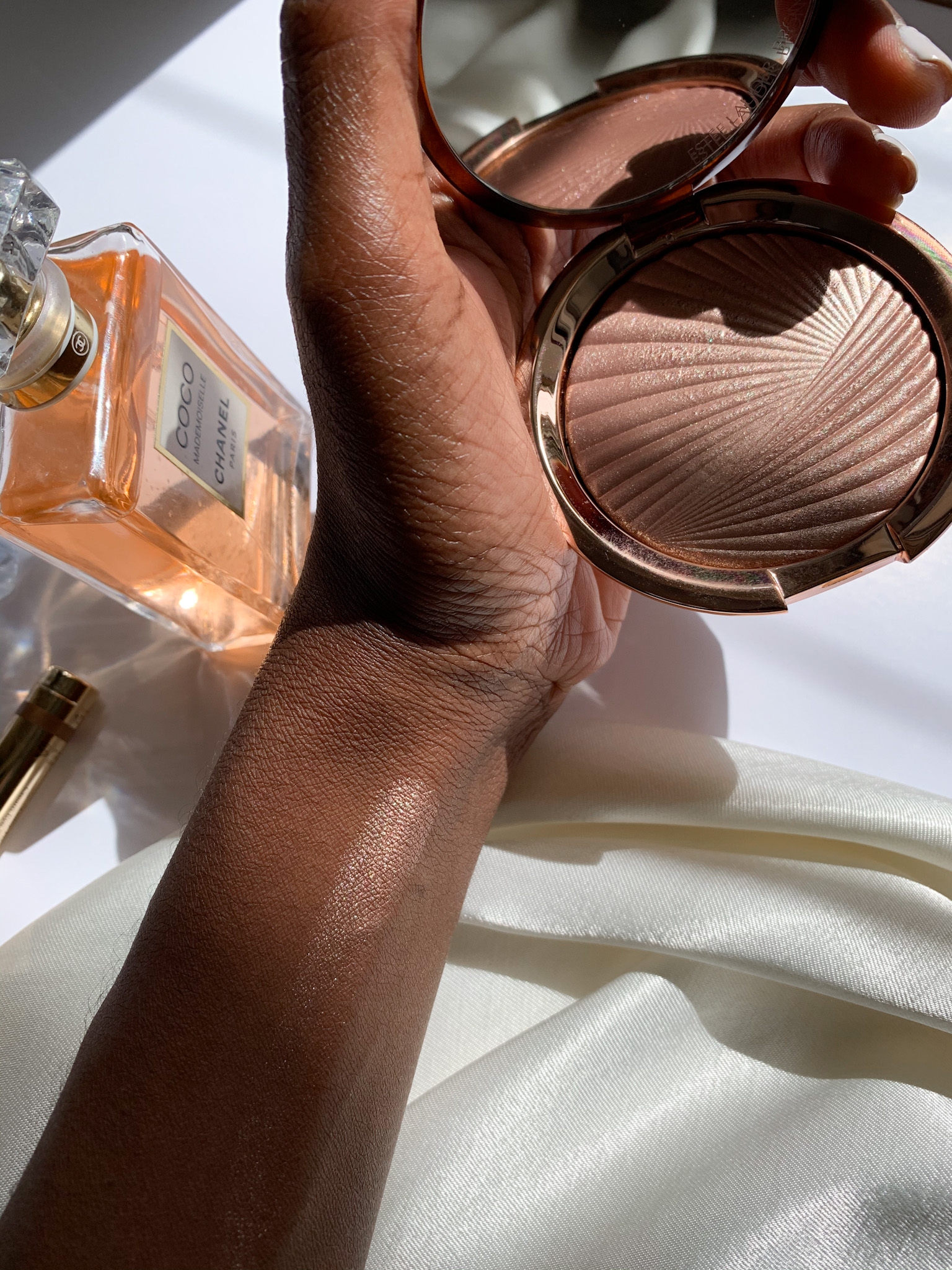 This highlighter is very pigmented so you only need a little and build it up if you need more. I use it on the highest point of my cheekbones, on my brow bone, a little across my cupids bow and sometimes on the bridge of my nose. You can definitely use it as an all over glow on your body ( shoulders / chest ) but I wouldn't waste it like that. At around 50euros , it doesn't come cheap. I got mine at nearly half price during sales so you might wanna look out for that if you can't justify the price. But is it worth it? Yass, Yass and Yass!