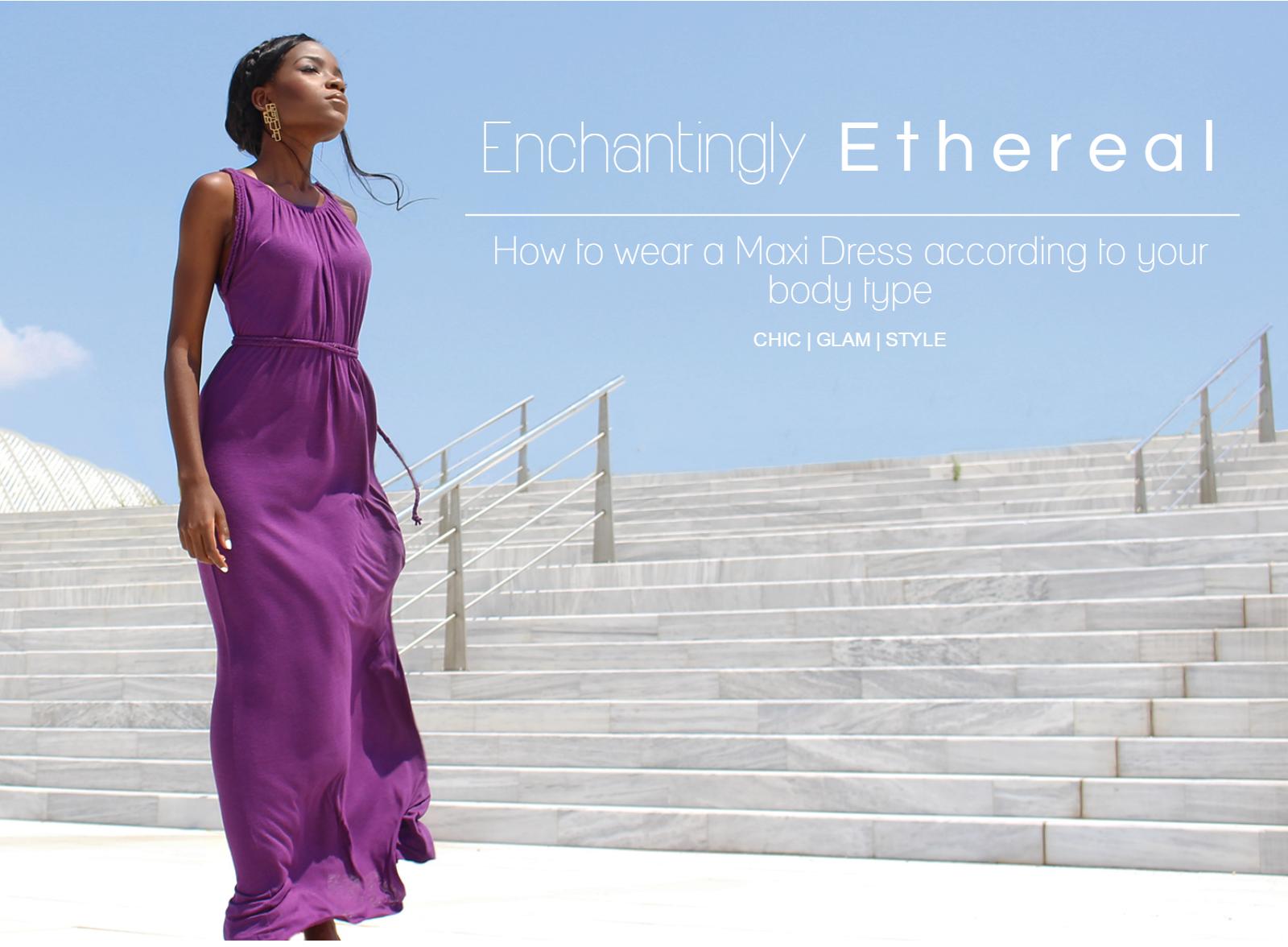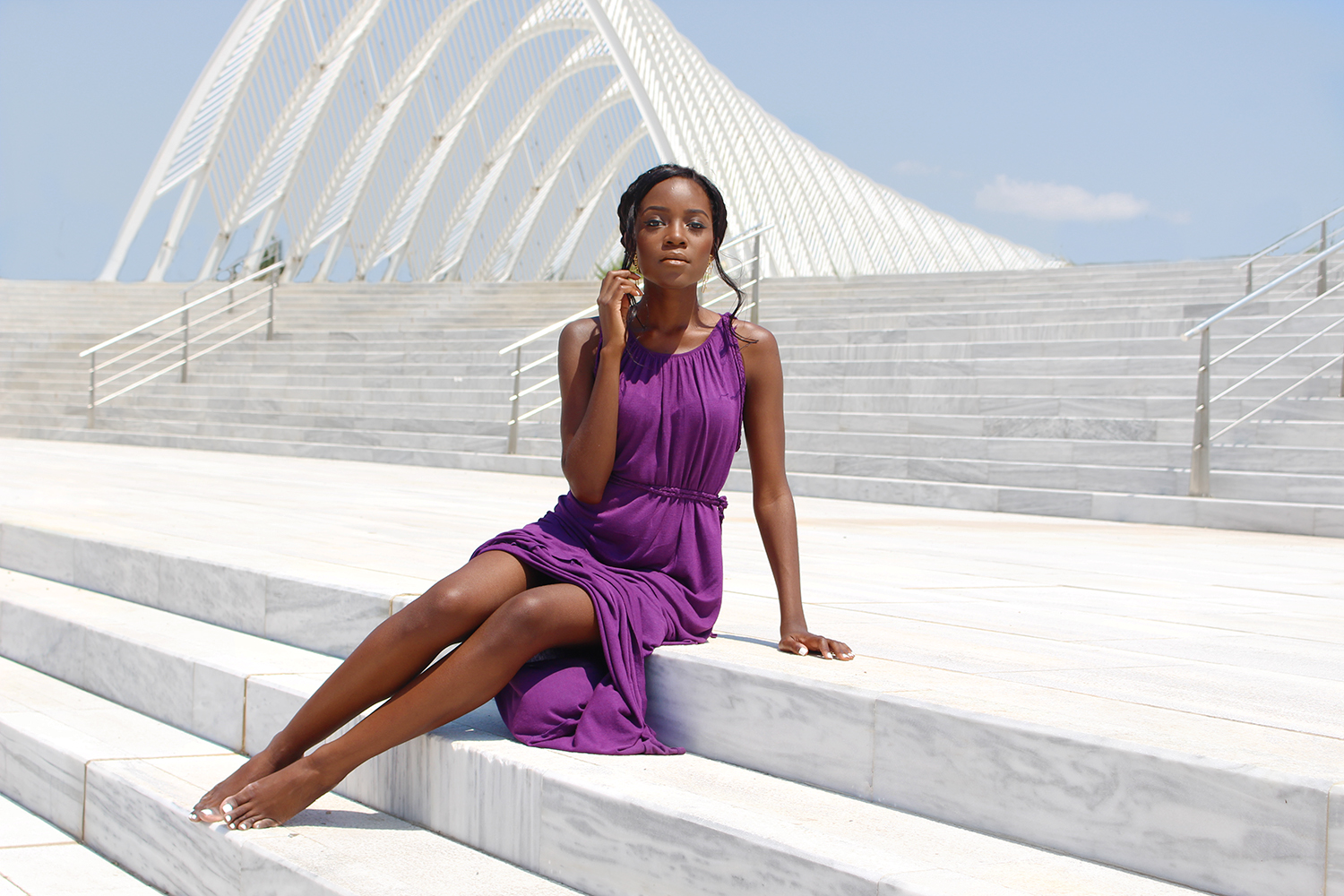 Everyone loves a great dress, but a lot of women feel like they can't wear some of the fabulous maxi dresses out on the market. Usually thought of as "the skinny-girls-only dress", the maxi dress is ankle-length and flowy. To be fair, this is a very flattering look to a slim girl, but there are several versions of this gorgeous look so that every woman can look great, no matter what her shape or style.
If you're busty:
You want a wrap style maxi or a dress with more than baby spaghetti straps on top to balance out a lager bust and show off elegant shoulders. Look for a nice v-neck or sweetheart neckline to give you extra support and hide bra straps while keeping you looking sexy.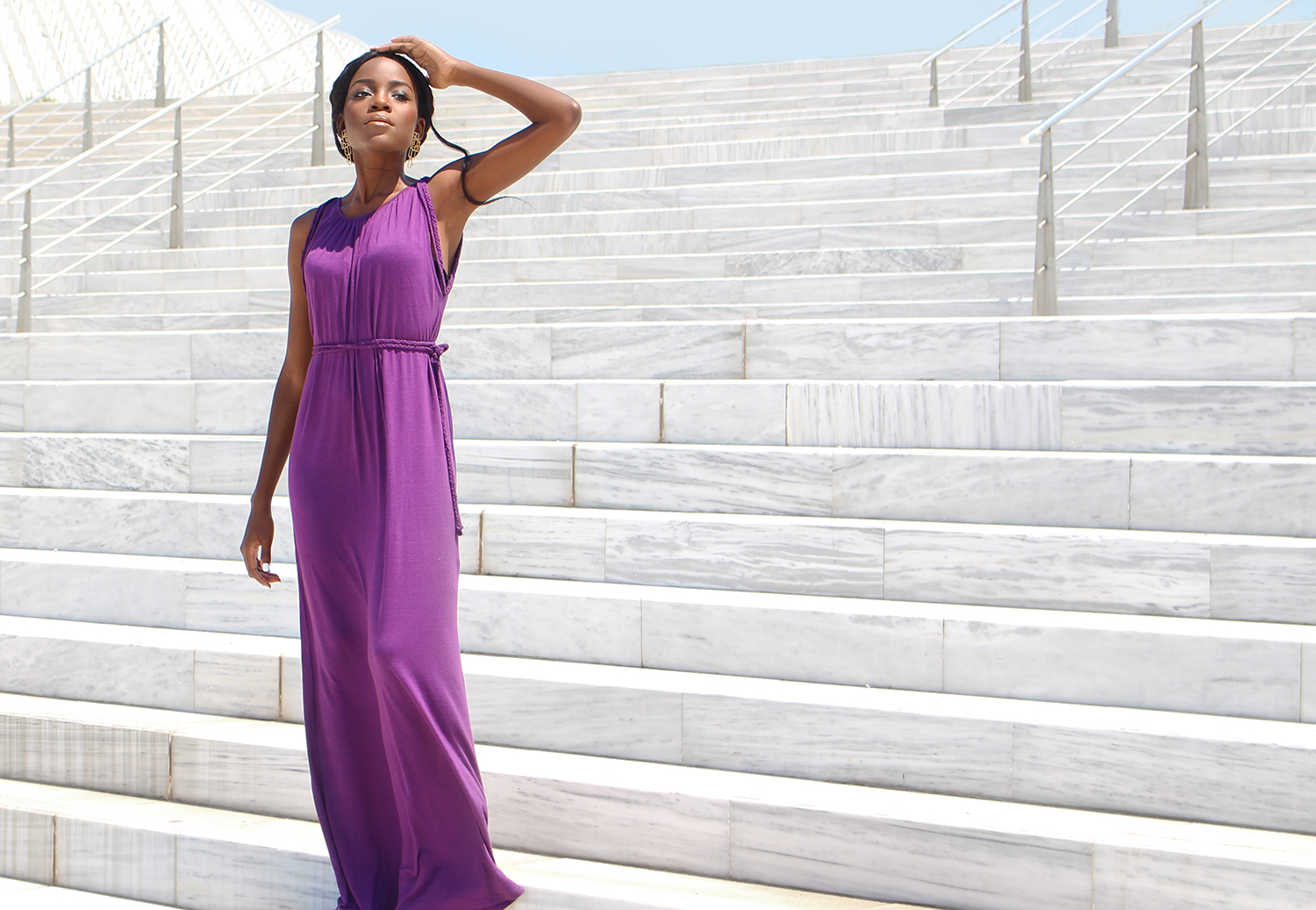 If you've got a boyish frame:
You want to stick to the small straps and a column style cut to show off the best of what you've got. Anyone with this body type will want to keep it simple to make the most of their minimal curves. Many designers love this style of dresses, so check out their styles to see what will flatter you best.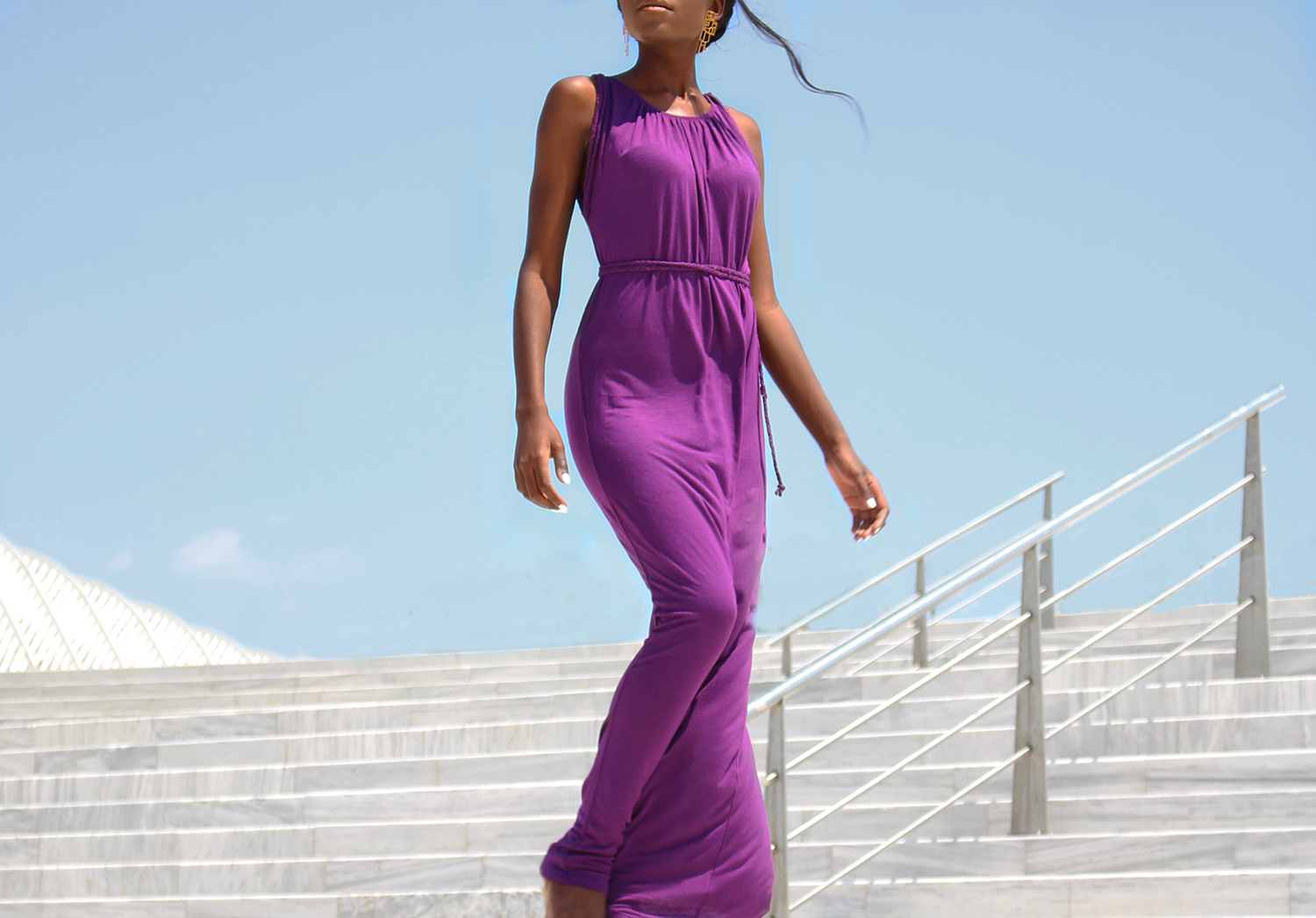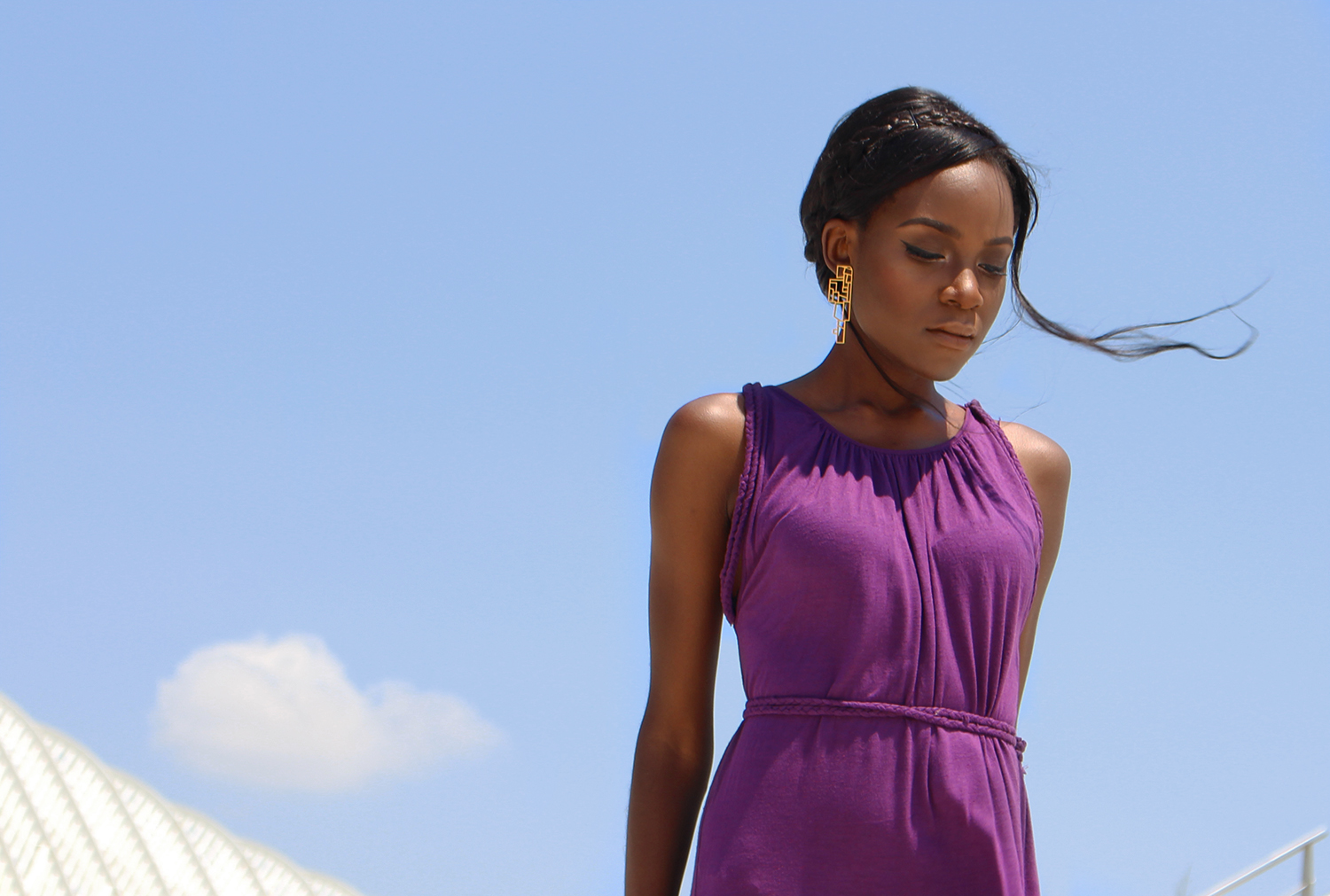 If you're short:
You need a high waist in your maxi dress to give the illusion of length (like I did). You can also add high heels to your ensemble. Don't get to big and bold of a print, keep it small and simple or go with a solid dress to keep from looking stunted.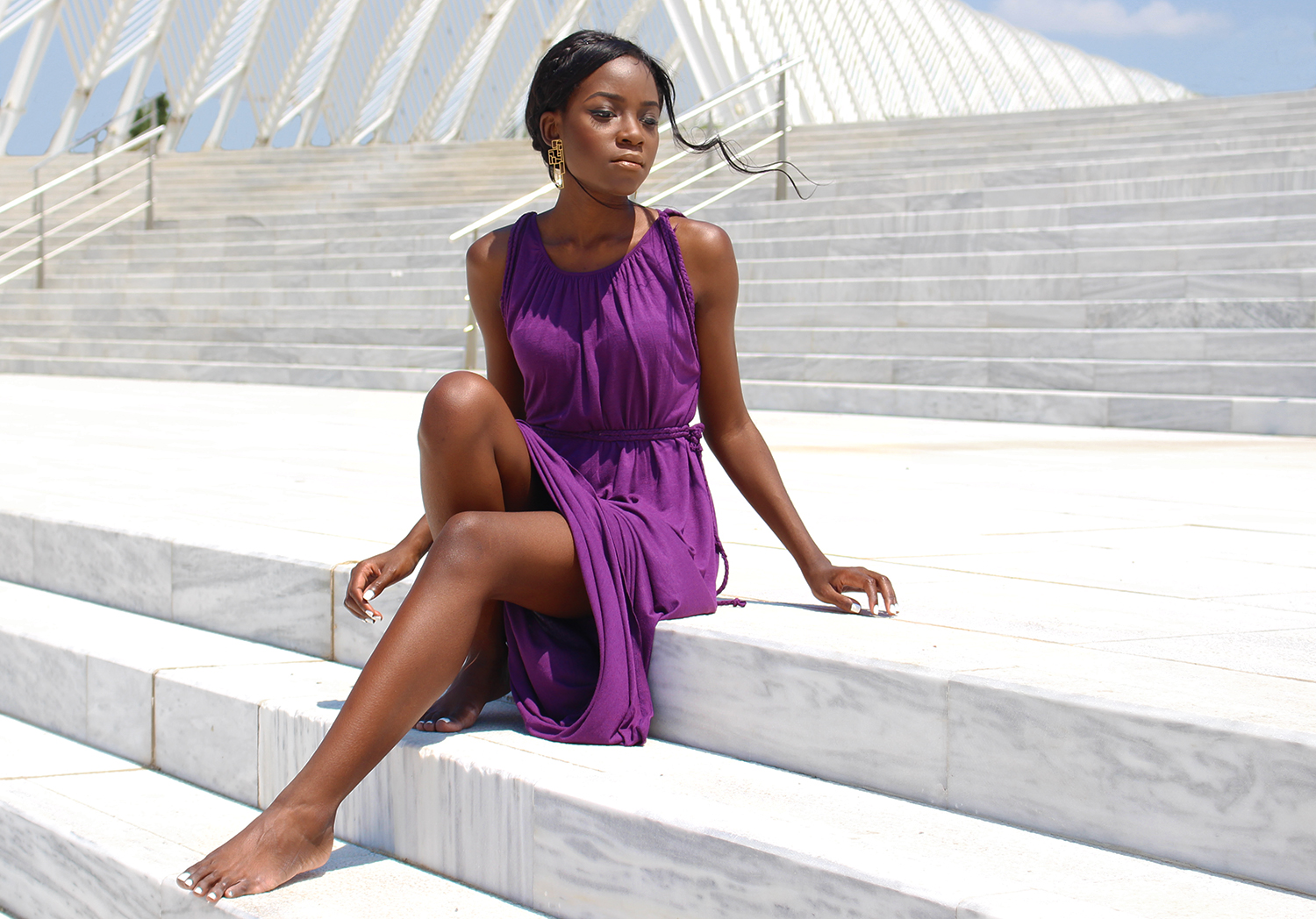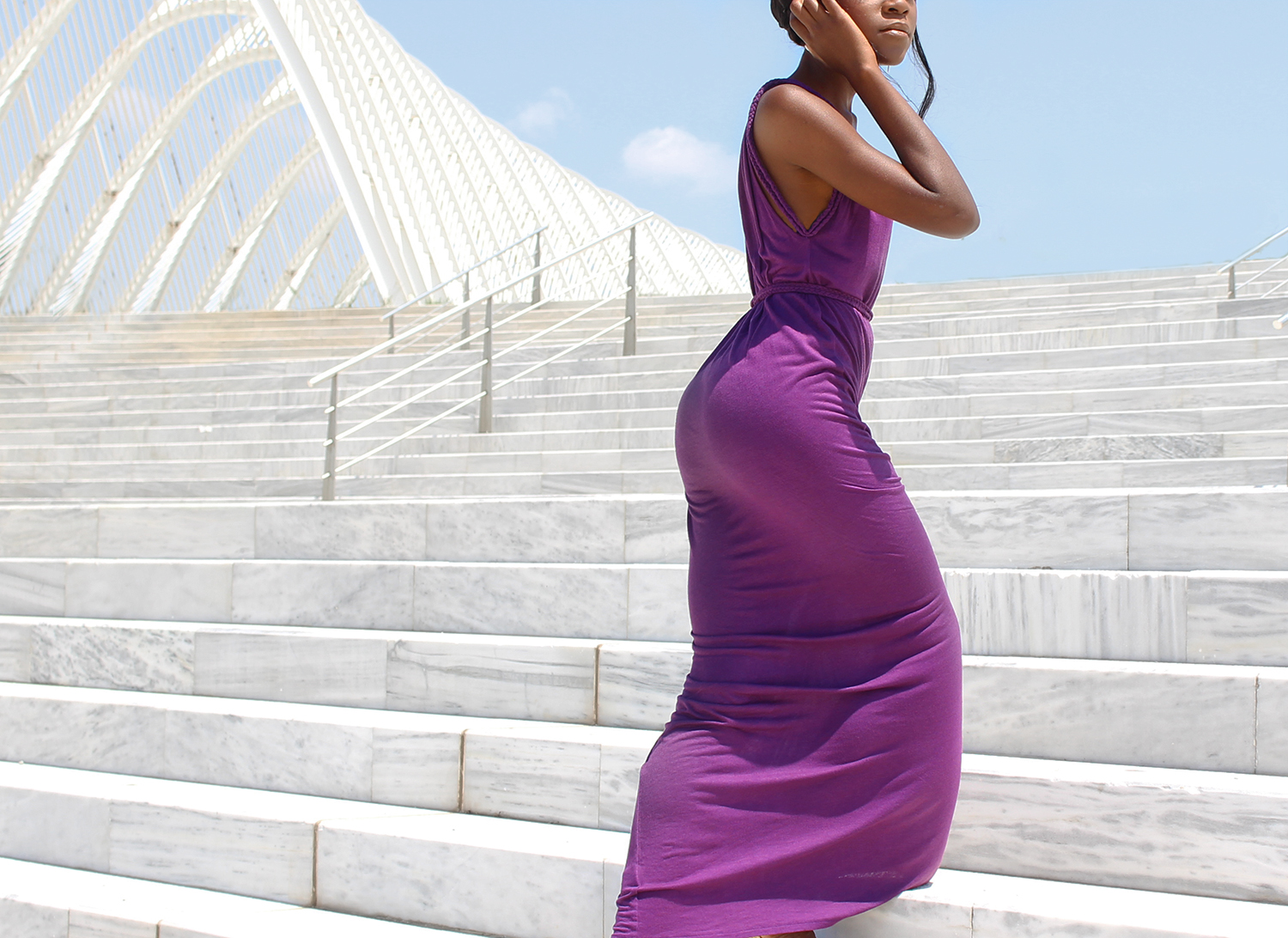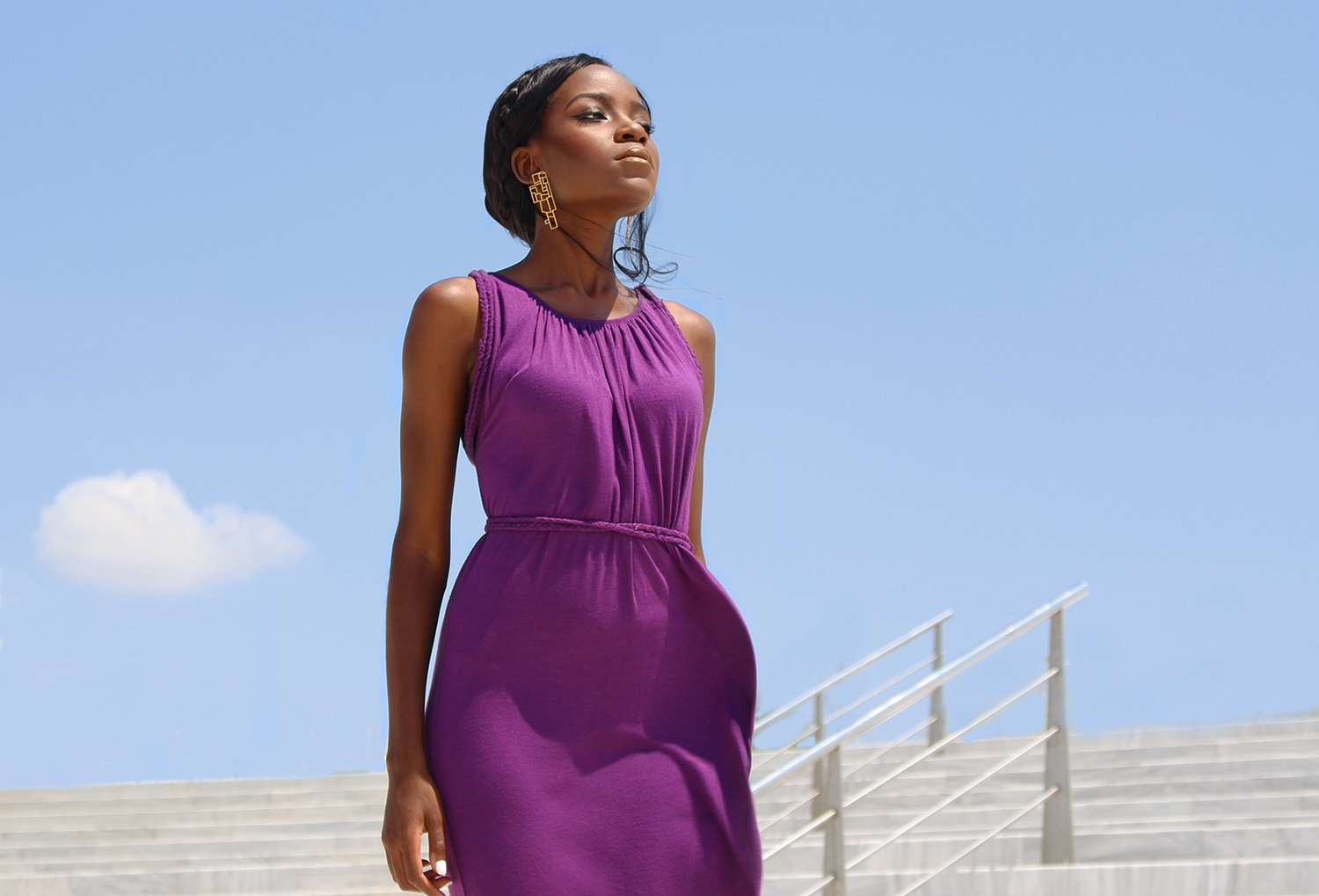 If you have big, lovely hips:
You probably haven't even considered maxi dresses if you have been endowed with extra curves below your waist, but you do have an option. Banana Republic is one brand that wants to show off your shape with light-on-top-dark-on-the-bottom dresses. Embellishments on the top of a maxi dress will also balance out your curves.
Whatever your style, mix in a maxi dress to keep it fresh and interesting. Love your look with a great new dress and make the most of your rocking bod no matter what your shape.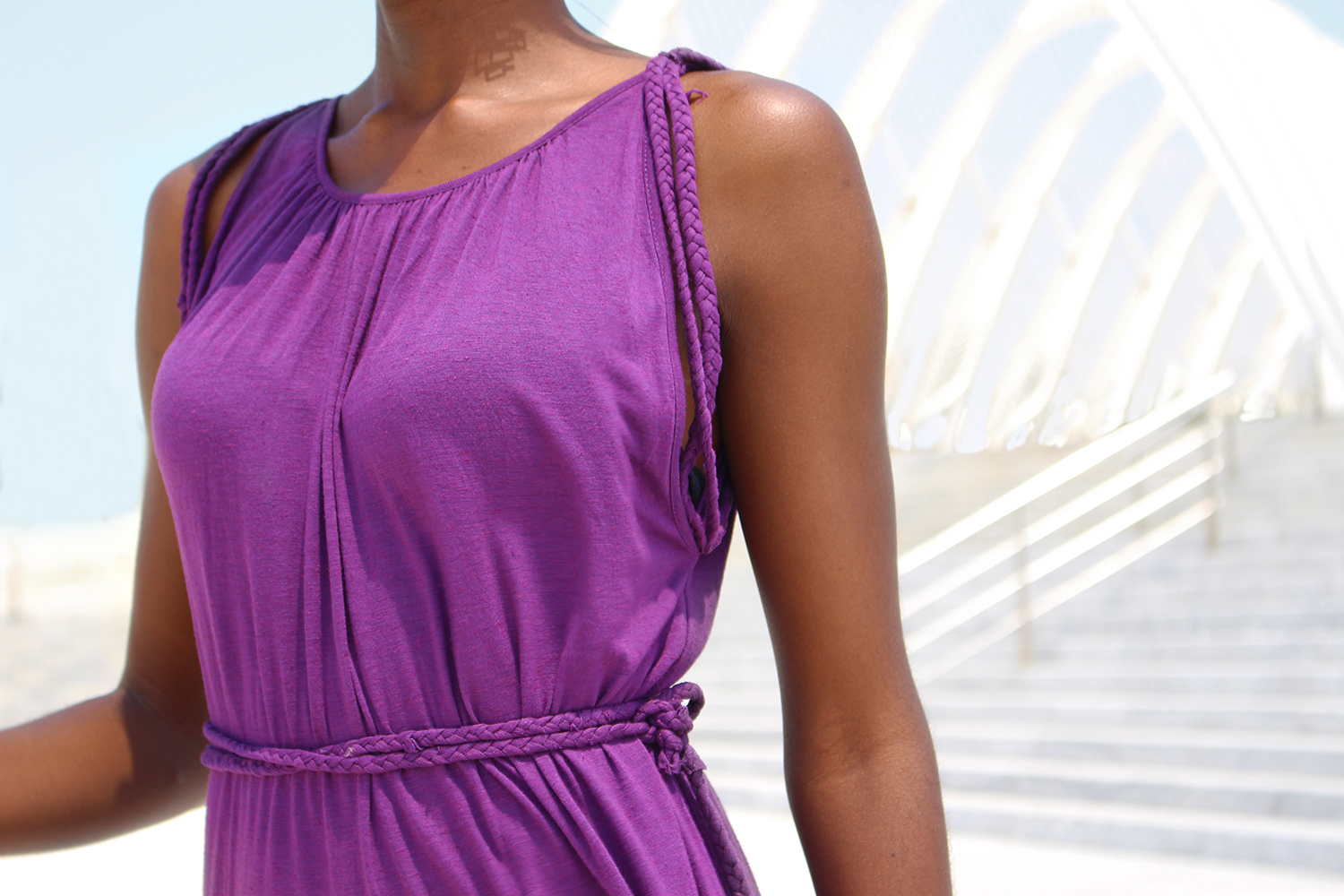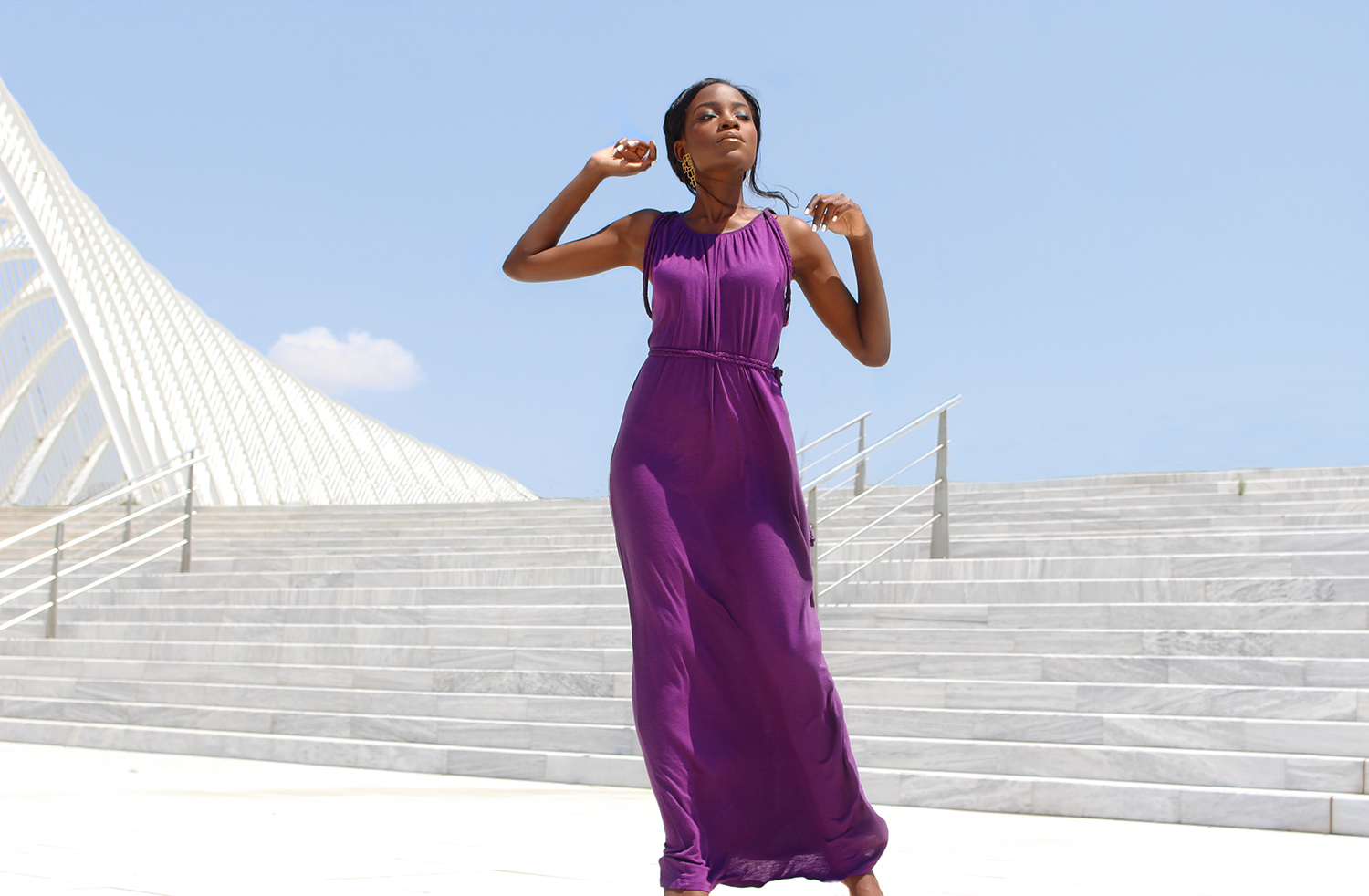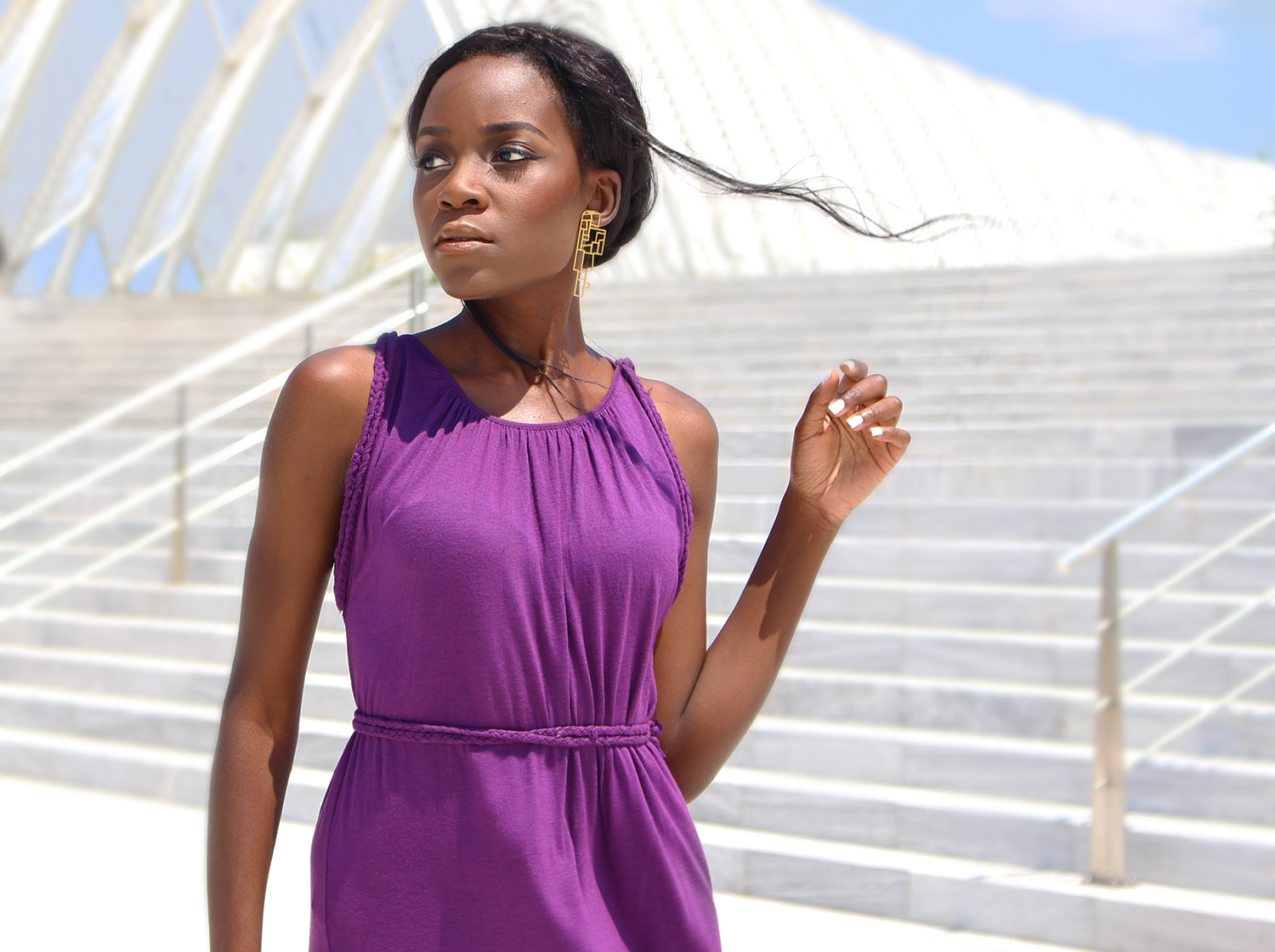 The beautiful dress I'm wearing is by the Faroese fashion brand Soul Made which has gained worldwide recognition by being a brand with respects for female versatility, and at the same time presenting something different and unique with a Nordic touch.
Rooted in the Faroe Islands, an isolated island group in the North Atlantic Ocean, Soul Made Faroe Islands combines unique fragments of traditional Faroese hand knitting with feminine, modern and classic designs. It is a highly trend-aware brand with a focus on quality to fit the classical wardrobe.
DRESS | SoulMade (Find Here)
EARRINGS | Noilence by Ioanna Andritsou (Shop Here)