Cami tops have always been a staple in every woman's closet. They were initially worn as undergarments but have since transitioned to the center of our everyday outfits.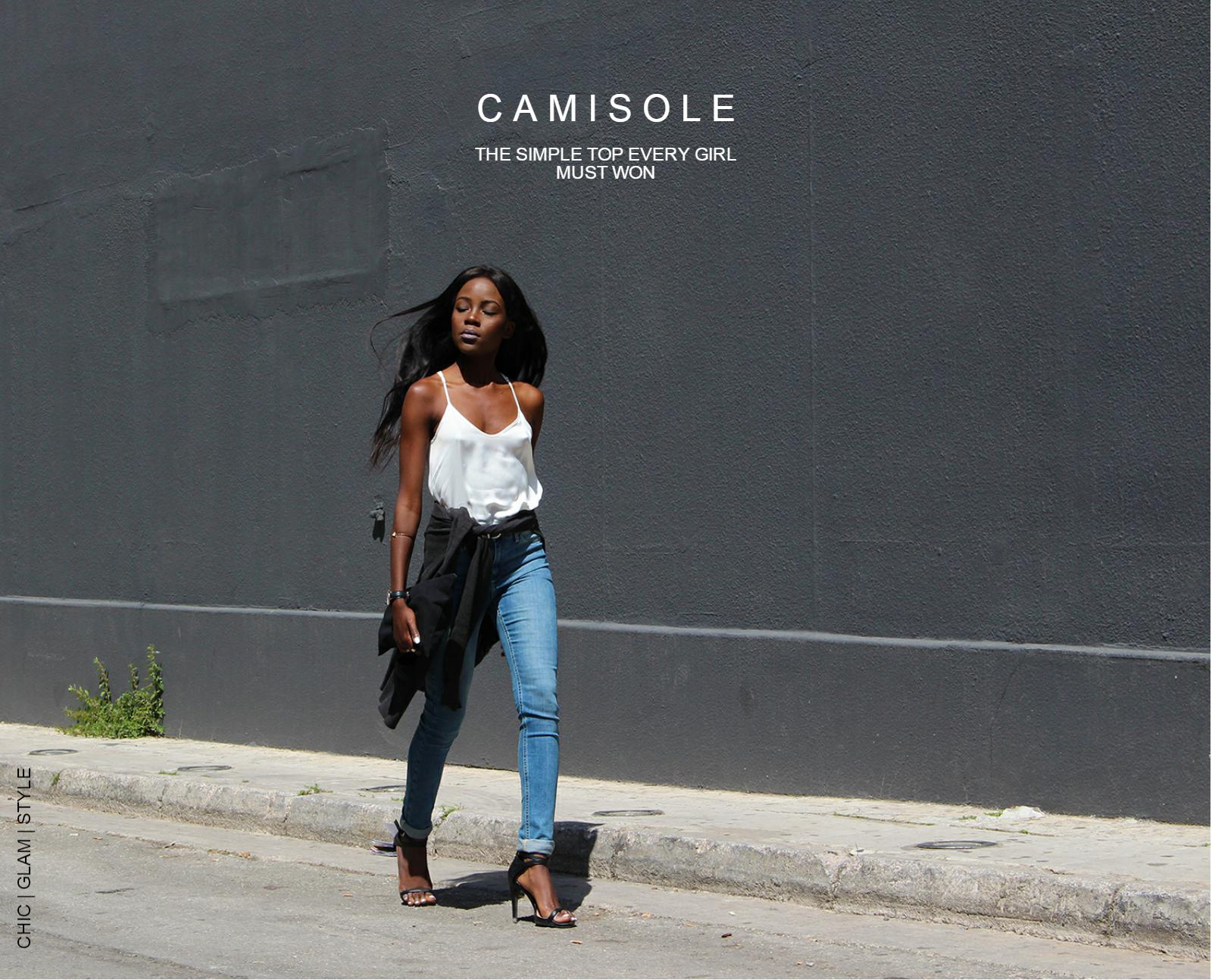 The beauty of camisoles is that they can be paired with everything (jeans, skirts, shorts, trousers) and worn anywhere (even at the office). You can go for a more laid-back casual style, with jeans or a more dressier version if you wear your cami with a pencil skirt or tailored trousers.
This simple piece of clothing is a necessity in every woman's spring/summer wardrobe. If the temps aren't working in your favor yet you can always layer your cami with a jacket. If you're too busty, avoid skimpy camisoles with thin straps. Instead go for one with a heavier cotton material and thicker straps.
I opted for the casual style and paired my cami with skinny jeans, and layered it with a jacket when it was chillier in the morning. I am all for simple so the only accessories I had were my watch, arm cuff and rings.