Summer is approaching and it's finally time to show off some skin...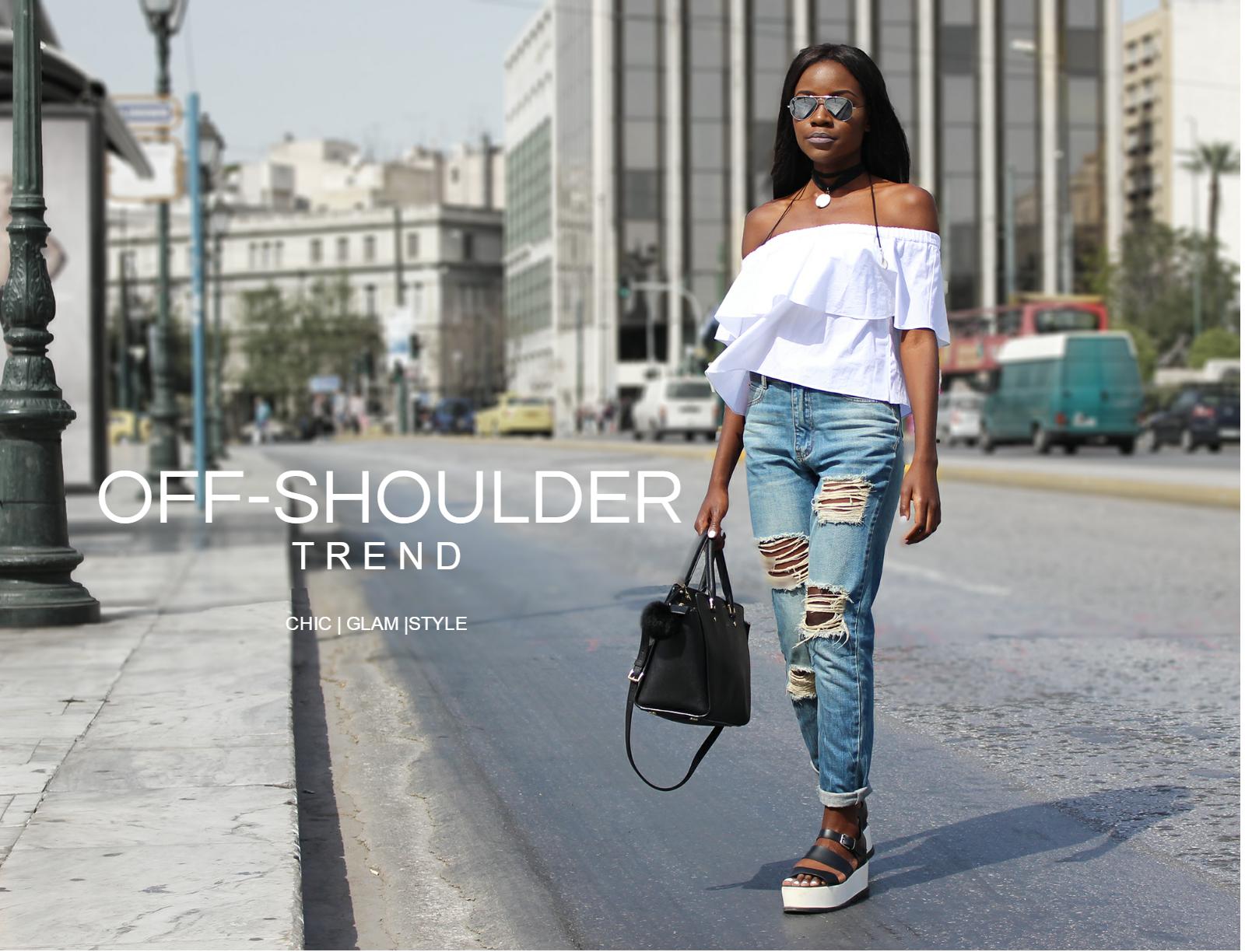 Bohemian, girly and sexy, the off-shoulder trend is the hottest look of the season. This extremely popular trend can be found in dresses, jumpsuits and tops making it really easy and versatile when it comes to styling.
In today's post I teamed up with fellow, gorgeous blogger Louisa (La Passion Volutee) to show two versions of the same trend: Casual and Flirty/Elegant.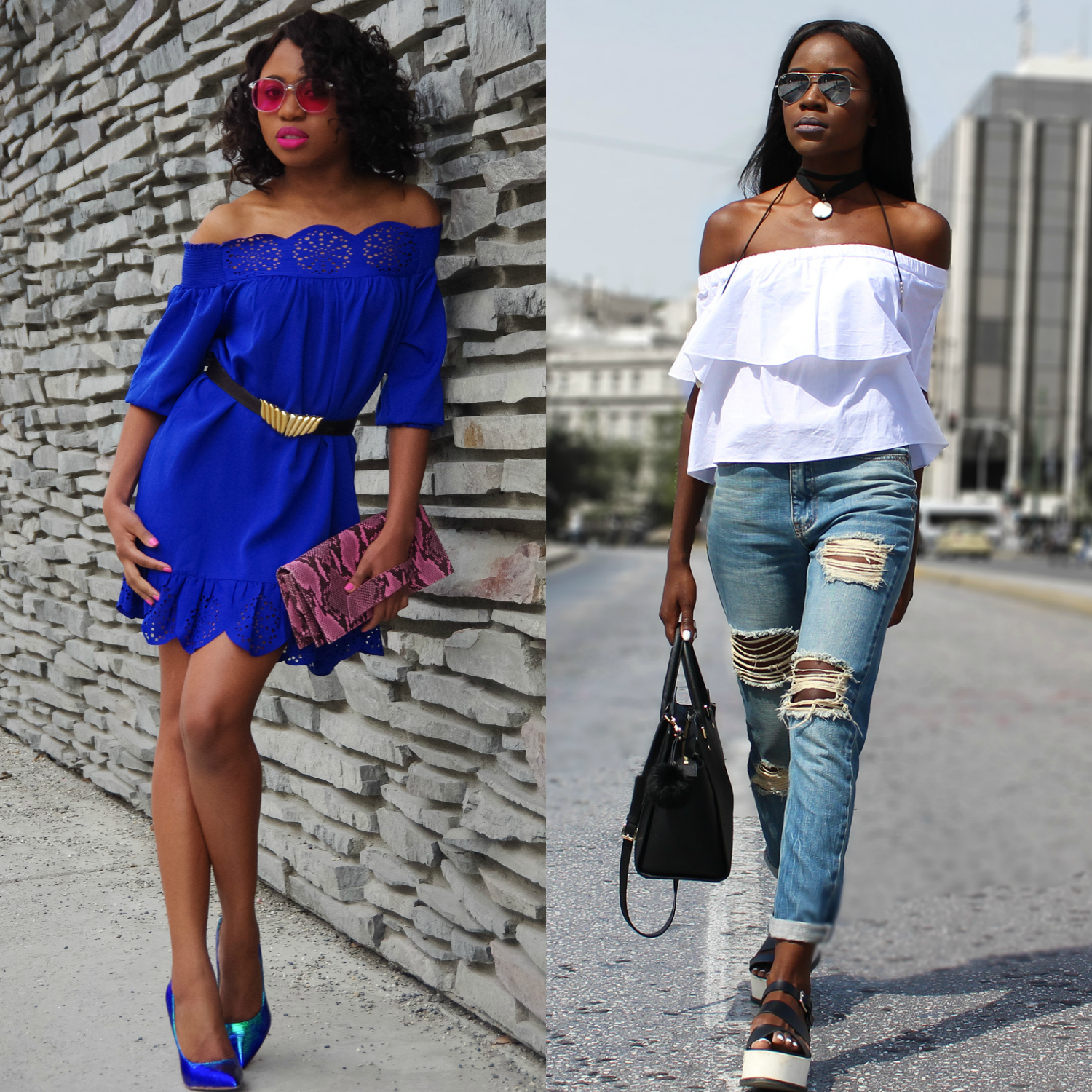 C A S U A L
I opted for the casual look and paired my billowy white top with high waist distressed jeans and platform sandals.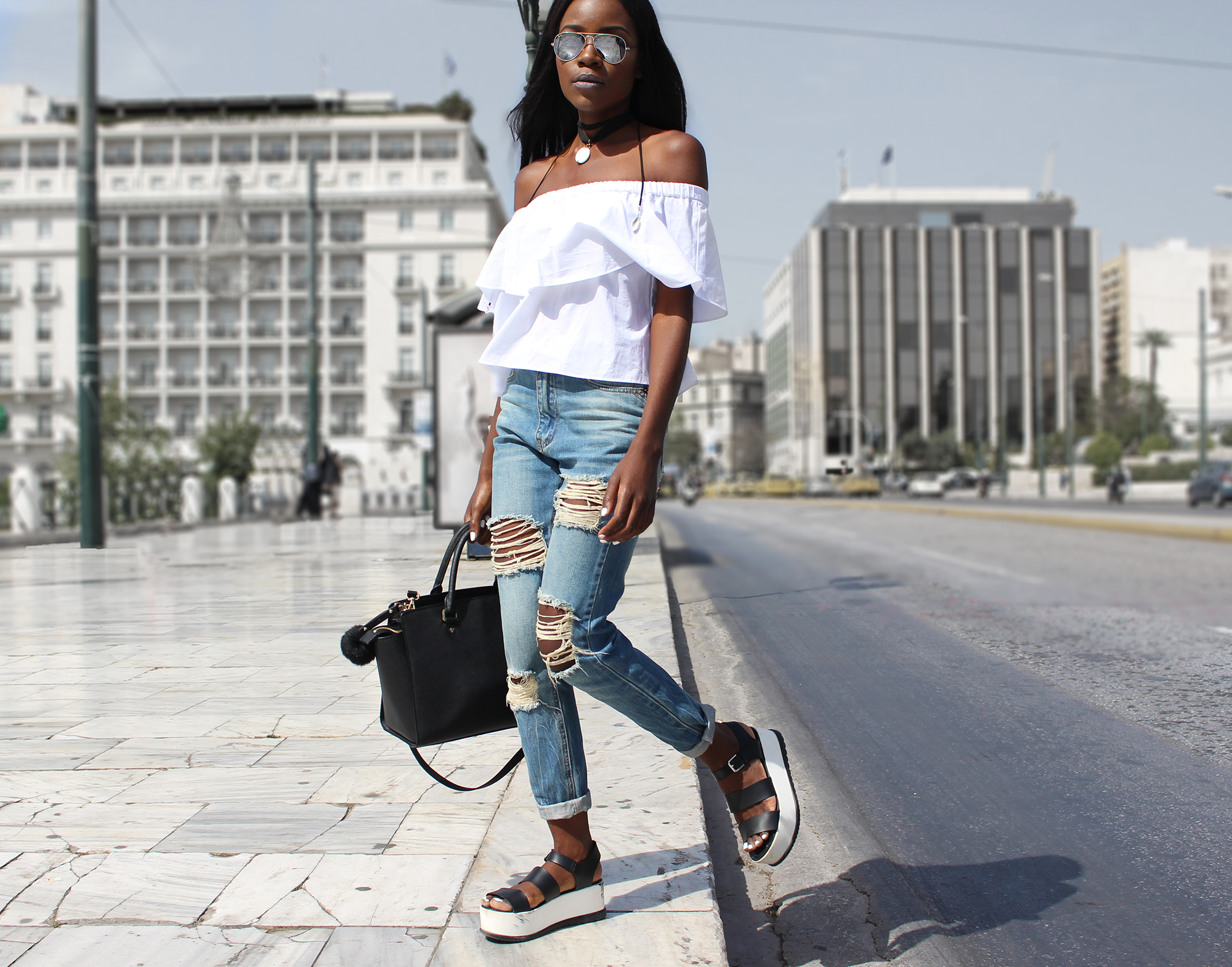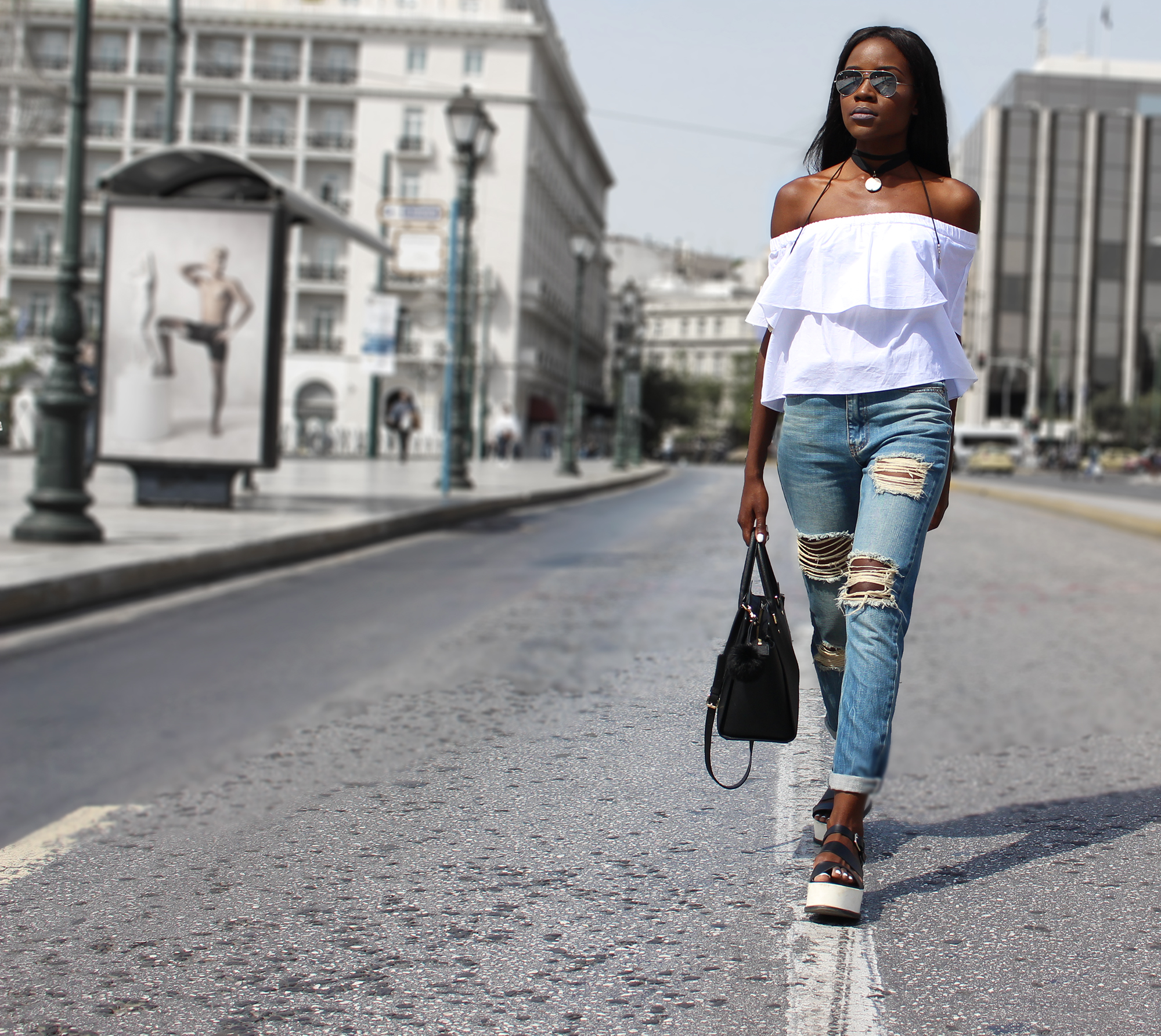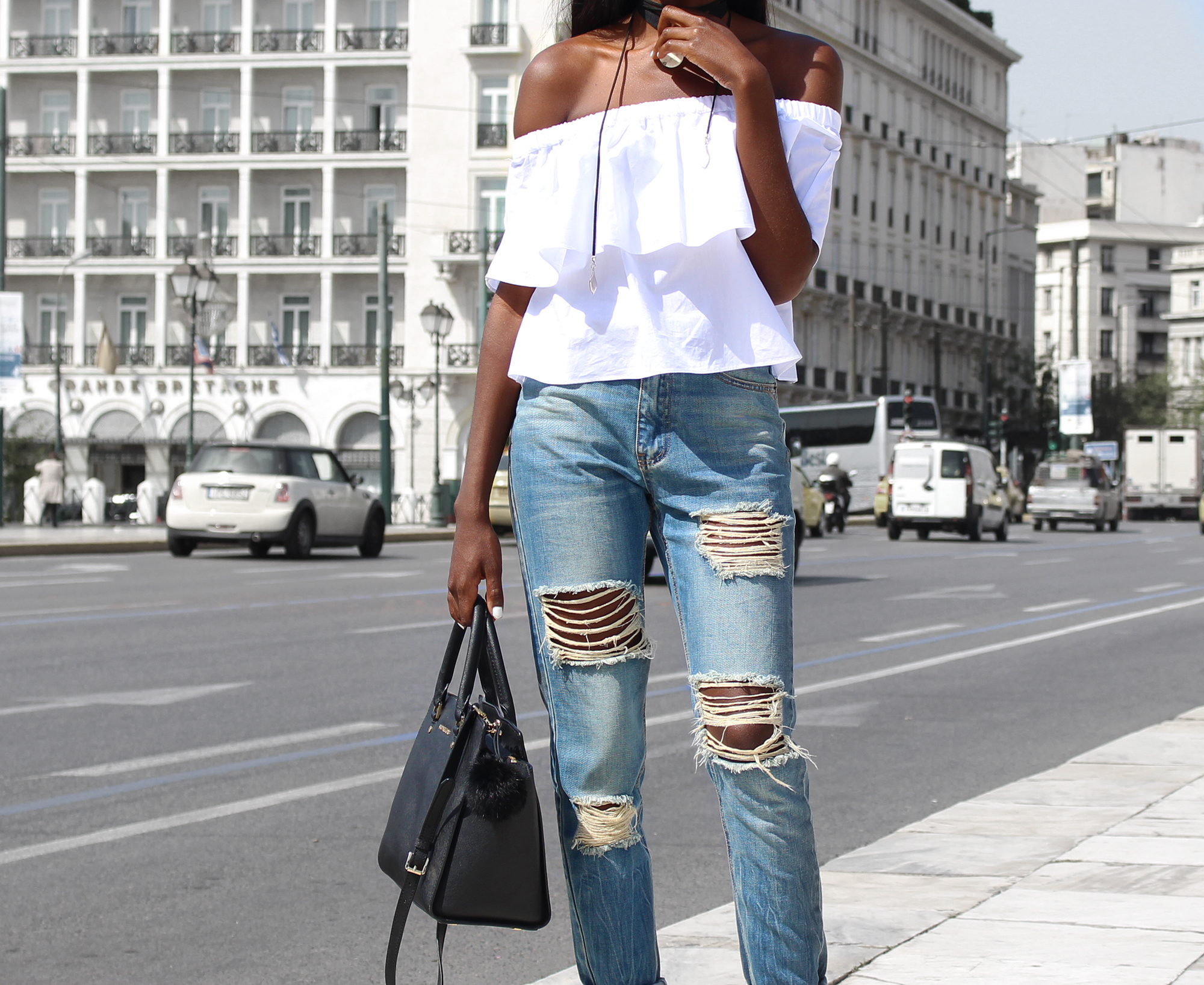 F L I R T Y
An off-shoulder dress can do all the talking. But if you add a few accessories like a belt,a cute clutch and killer heels that can take the outfit to a whole new level.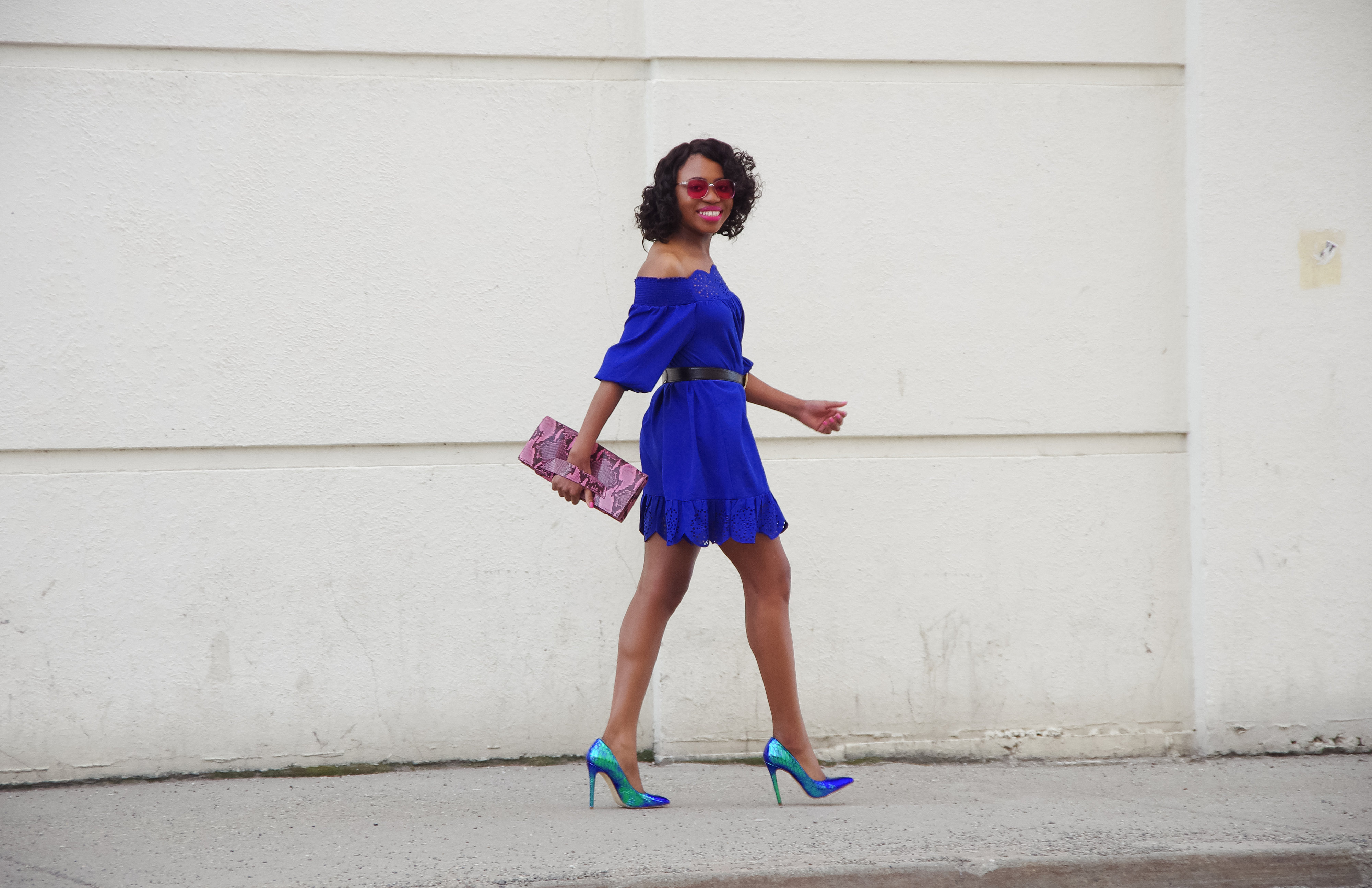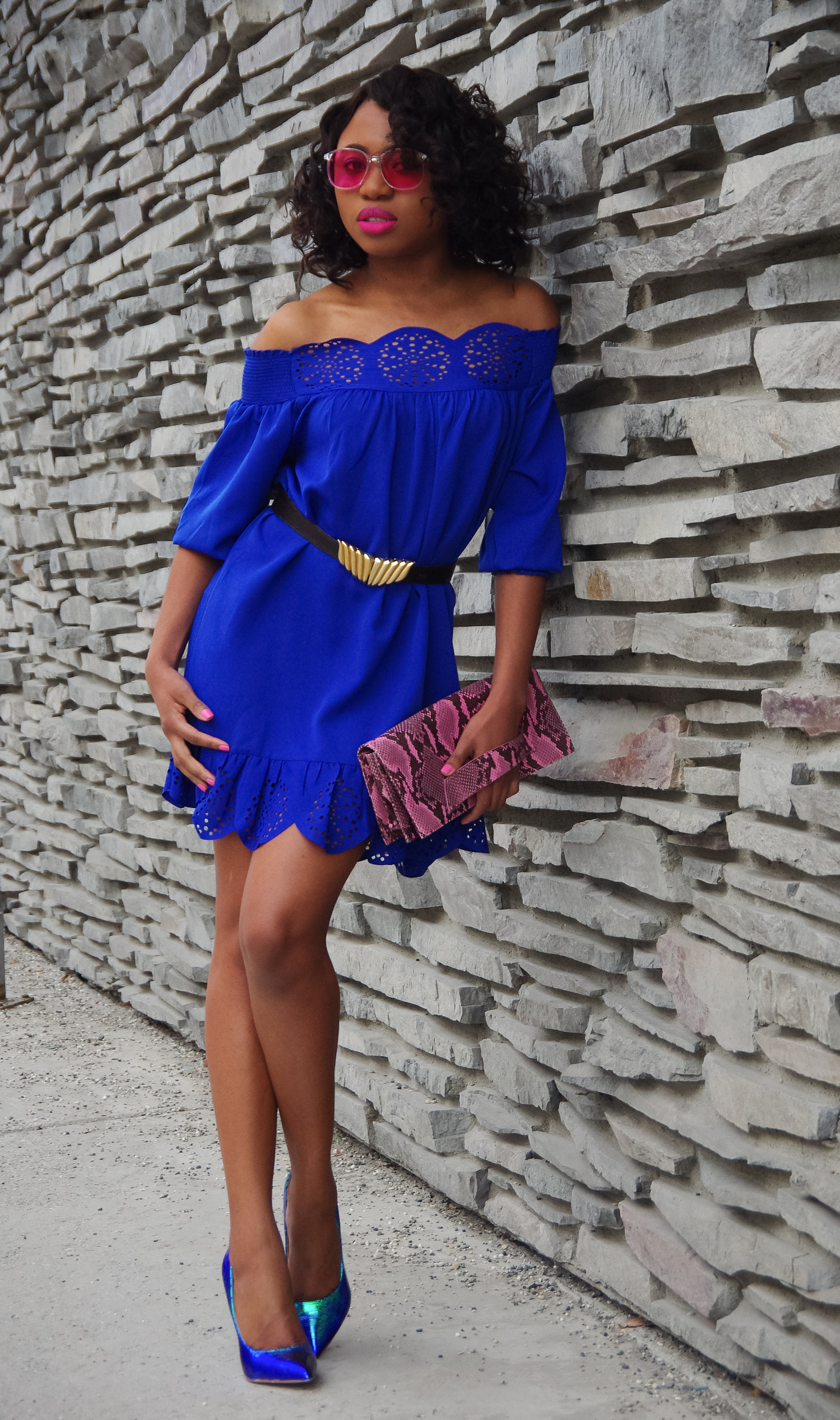 What do you guys think of the looks? Are you a casual or elegant/chic kinda gal? I'd love to read your comments below 🙂
Don't forget to check out Louisa's blog here. I really love her posts and her unique, fun sense of style. Not to mention the beautiful photography.