I used to be the worst when it came to packing. I was the type of person that would pack a months amount of outfits and shoes for a week-long vacation. And if I would be travelling in winter it would be worse. More luggage due to the bulkiness of winter clothes. Packing at this time of the season can be quite challenging. As a fashion blogger, I had to come up with a solution for over-packing and carrying just enough clothing to not repeat the same outfit. I've compiled a few tips to help you out and make packing a piece of cake.
1.Always put your outfits together in advance. Make lists.Know what you'll be wearing each day. Taking photos also helps in case you forget.
2.Make outfit combinations that can mix n' match together. Choose colors that pair well together ( neutrals are easiest ).
3.Don't pack any "maybe's" .Don't add things you know you won't wear. Those usually turn into the extras you never wear.
4.Add the weather factor when you're packing. You just might need an umbrella too.
5.Using vacuum seal bags help save a lot of space. Another handy space-saving trip is rolling some of your clothes (mostly pants,dresses).
6.Pack minimal jewellery. A few everyday dainty necklaces, tiny earrings and rings are perfect. They go with everything.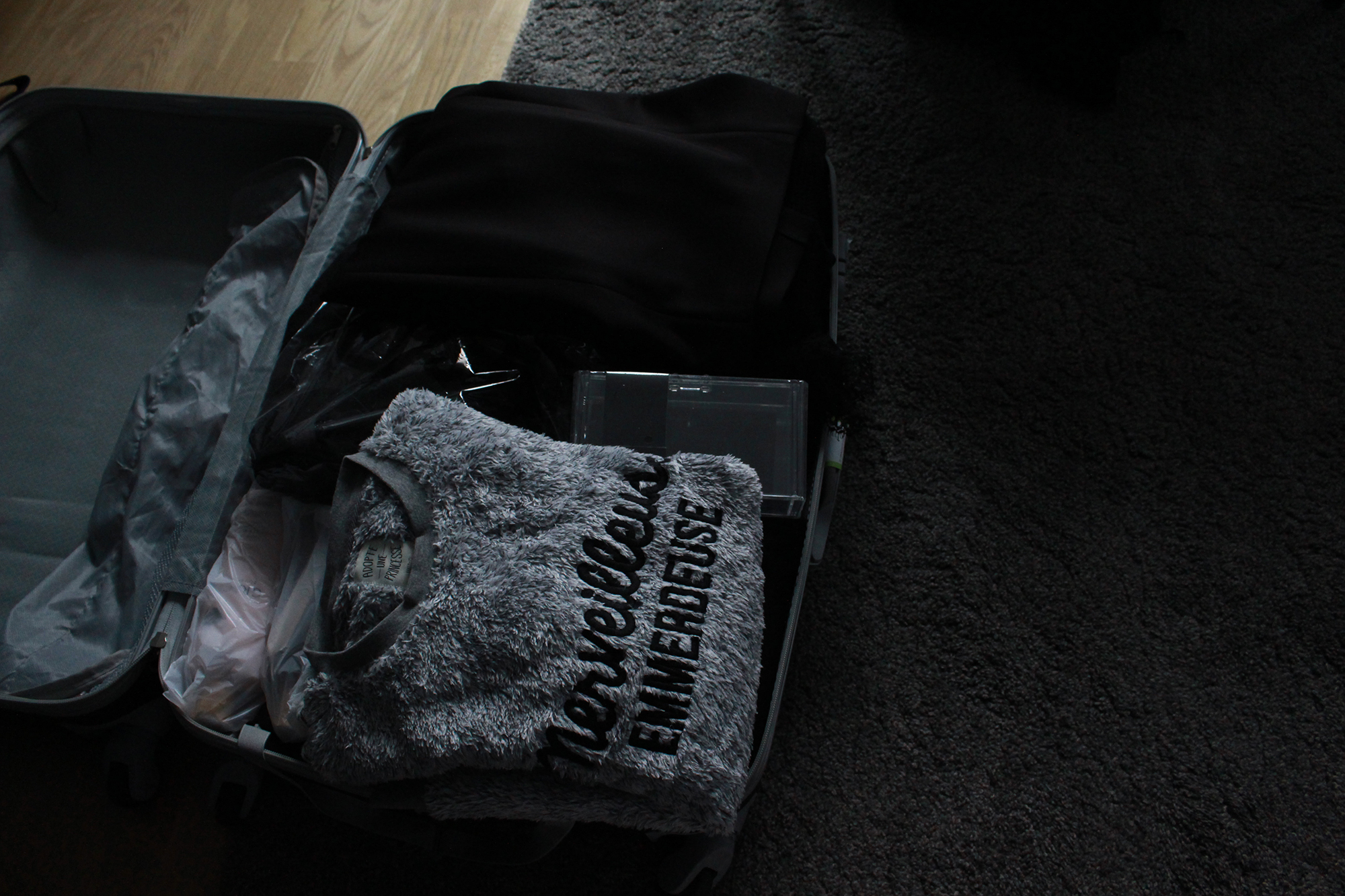 7.A mistake I used to make is pack too many shoes. You don't need 5 pairs of shoes. For a more a trip of more than 10 days, carry a maximum of 3 pairs. One ( or at least one ) pair has to be sneakers.
8.Wear your bulkiest pieces on the plane. Saves tons of space and reduces the kgs. This means you should also carry a scarf that can double as a blanket.I also wore one of my heavier coats and carried the other with me in the plane.
9.Instead of bringing your pj's pack thermal underwear instead. They keep you super warm ( meaning less layers underneath ) and can double as sleepwear. Everyone on IG asking me how I stayed so stylish in the cold? There's your answer---Thermal Underwear.
10.Plan how much you will be shopping. This one may be a little trickier to control obviously. You have an X amount of space and kgs so don't overdo it. I didn't really follow through ith one well. Ended up with 10 extra kilos #oops.
11.As for beauty pack travel sized products. Or you can just not carry every body lotion and makeup you own.
12.A maximum of 2 small handbags are more than enough.Stuff the one you'll be packing in your suitcase with your underwear.
13.All your electronics ( laptop, cellphone, chargers, camera ) should be in your carry-on. A specially designed backpack with compartments is the best type of carry on for this kind of equipment.You can also add the rest of your personal things ( ex.passport ) there.
xoxo,
Stay Chic, Stay Glam