Hey loves!
What have you been up to? Me, not much. Photoshoting as usual ( gotta pay dem bills!) but also planning my next trip as part of my birthday gift, yay! Yeah, my birthday was a couple of days ago and for some reason I felt a little bit depressed. I guess I feel that the years are going by so freaking quickly without me realising. I know I know, I'm still young but sometimes I wish there was a "time freezer"! Stay twenty-something foreva! I really do hope they invent something like that quickly haha!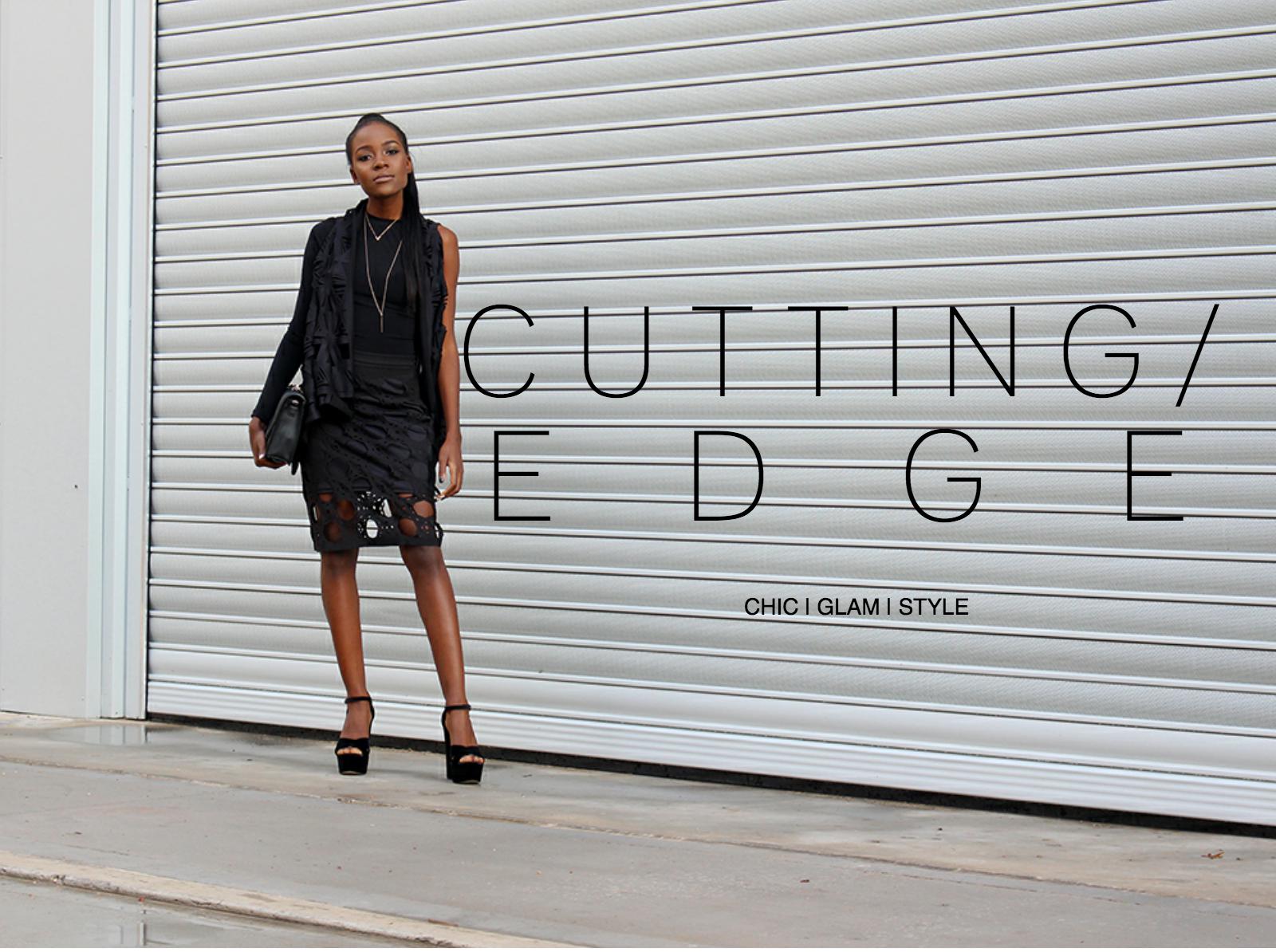 Anyway, today's outfit of the day is visually interesting. My love for laser cut apparel stands strong and if it's black even better! This look as I'm demonstrating in these pics may not be ideal if the temps are freezing...but what I would do is wear it with a pair of stockings and layer with a heavy coat. See? Problem solved.
Laser cut fashion is cool! If you haven't jumped the bandwagon yet, I say give it a go. Ok, I might have gone all the way with laser cut in this outfit but you can always start small.Try pairing a laser cut top with jeans or other trousers. Just keep in mind that when combining laser cut fashion with a print you have to be careful. Laser cutting often looks like a print in itself. You don't want to look too busy.