Stylish look, comfortable fit. What's not to love about the chambray dress?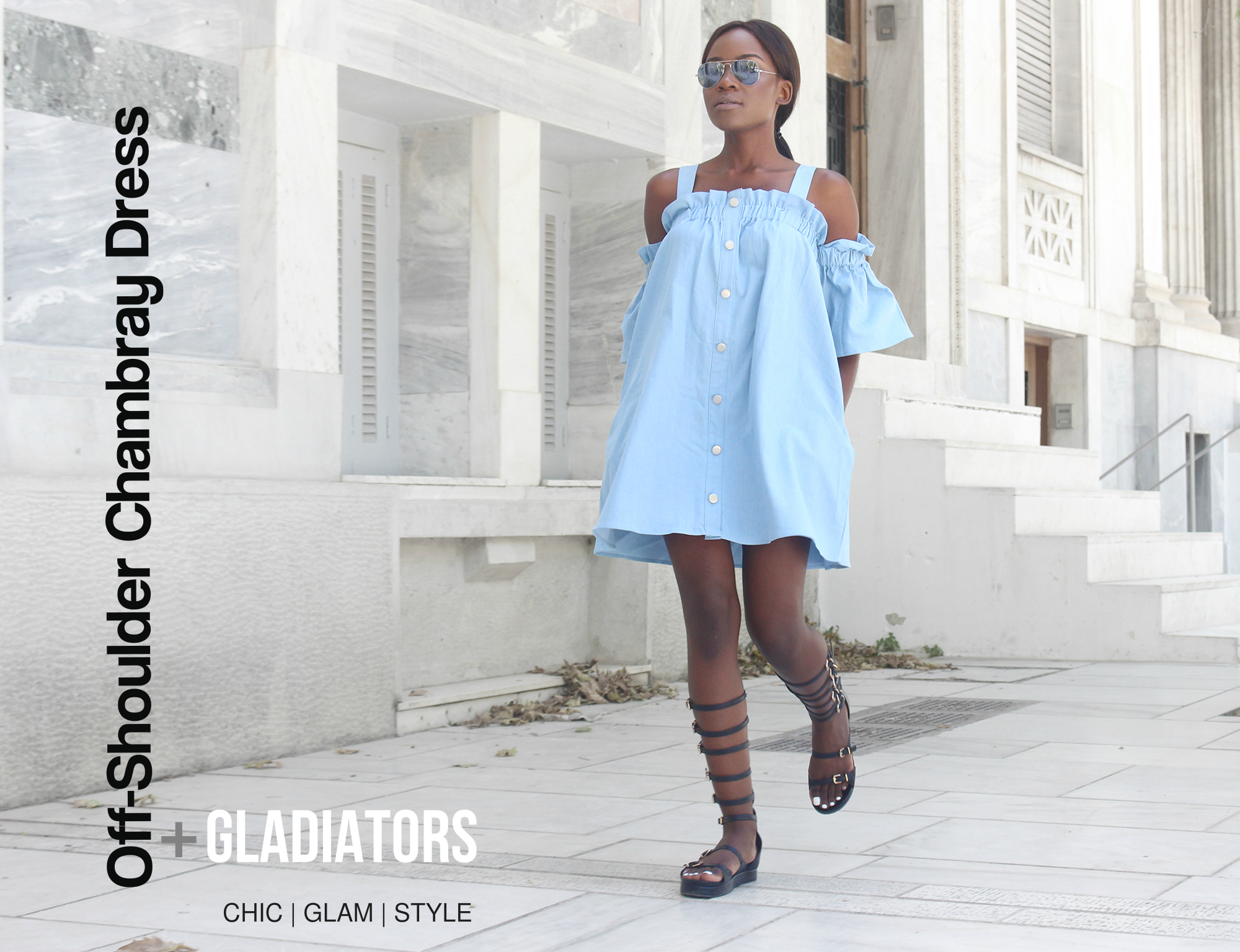 This type of dress should be in everyone's closet. Its versatility allows it to be dressed up or dressed down and it is even a perfect transition piece for any season.
I opted for  a more casual street style look. The chambray dress I'm wearing is a little too "girly" for my style so to give it some edge I paired it with gladiator sandals to take away a little of its sweet romance and let the world know that I mean business.
What do you think of this look?