Once we believe in ourselves, we can risk curiosity, wonder, spontaneous delight, or any experience that reveals the human spirit. – E.E. Cummings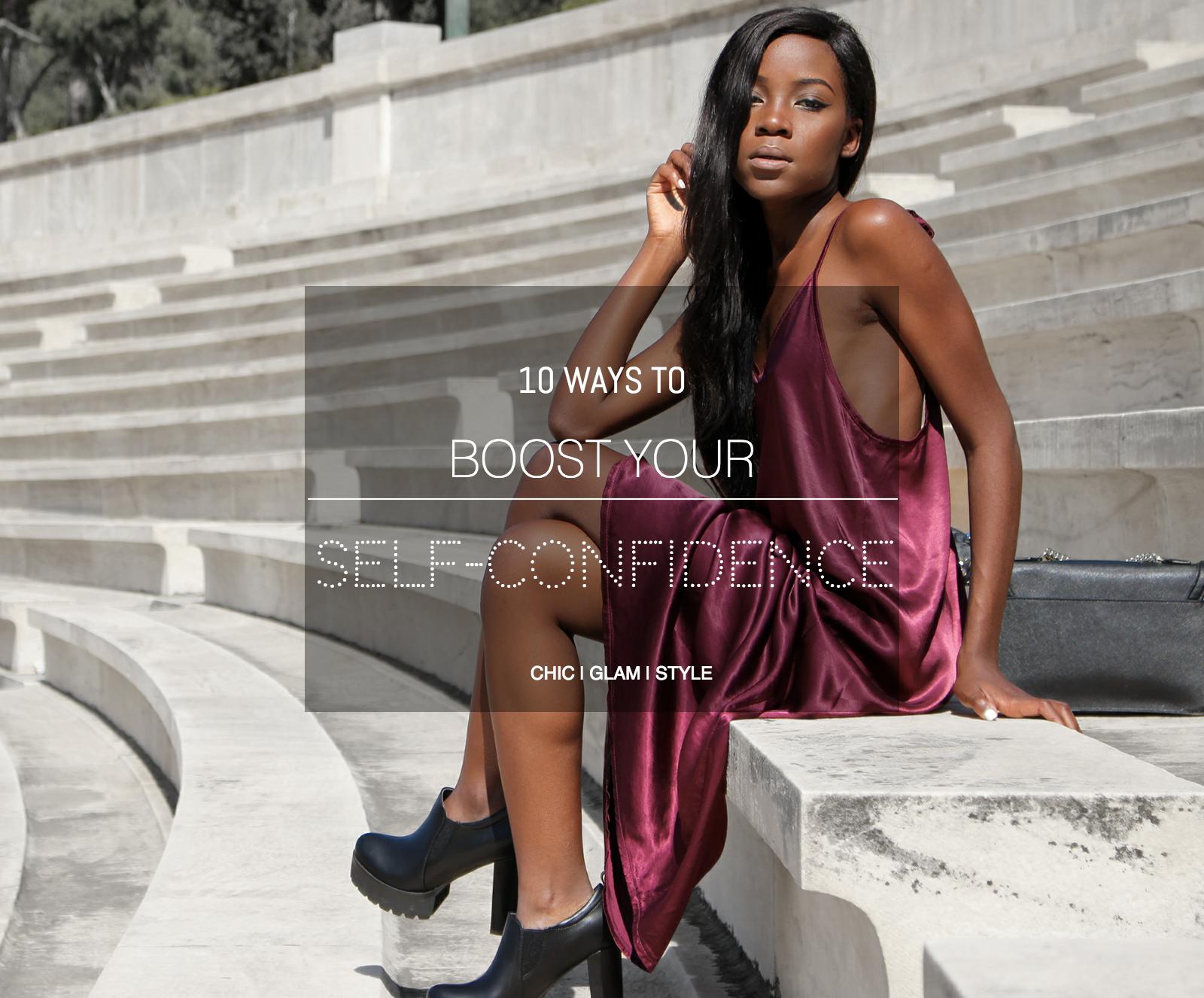 Self Confidence. Something we all struggle with to some degree. I too do feel insecure, start doubting myself a lot of the times. It's perfectly normal. It's hard not to compare yourself to others, especially in this day and age where social platforms such a Facebook and Instagram exist. The problem begins when you always feel like shit, have absolutely no control of it and it always stops you from doing things, achieving your goals. As a blogger and a model, it's something I deal with every day. Yes, some days I feel worthless and crap but a lot of the times I feel like a living goddess. So how do I boost my confidence? Here are a few tips that have helped me:
Admire yourself. Find at least one great thing about you. It doesn't make you cocky. Acknowledging your best traits actually instantly lift your mood. 
Take compliments. I am the worst at this but do manage to say " Thank you" after a lot of awkwardness. Stop deflecting praise about your appearance. You can even keep a compliment journal and read it each morning.
Dres nicely and generally take care of your appearance. It may sound shallow but the truth is it will make a huge difference in your self-image and self-confidence.
Be careful who you surround yourself with. People we spend time with often have a profound effect on our behaviors and attitudes,including how we perceive our appearance. Be around people who are confident with themselves and you'll end up following suit.
Think positive. Block those negative thoughts.
Set small goals and achieve them. 
Stand tall. Bad posture is unattractive. You'll feel better about yourself and those around you will notice.
Exercise. Obviously.
Turn on happy music. If you ever run into me in the streets, you'll always find me listening to something on my iPod. An upbeat melody simply makes me feel more powerful. " Who run the world, girls, who run this mutha!" After listening to some Bey, I'm ready to take over the world.
Be freakin' grateful! Gratitude reminds us what the important stuff are.
Fake it till you make it 😉
And to my related ootd. You guys know that I'm obsessed with slip dresses. They're so effortless and something about them is so luxurious, sensual, feminine. I always feel like a goddess wearing them. I layered it with my fav studded jacket to make it more badass.