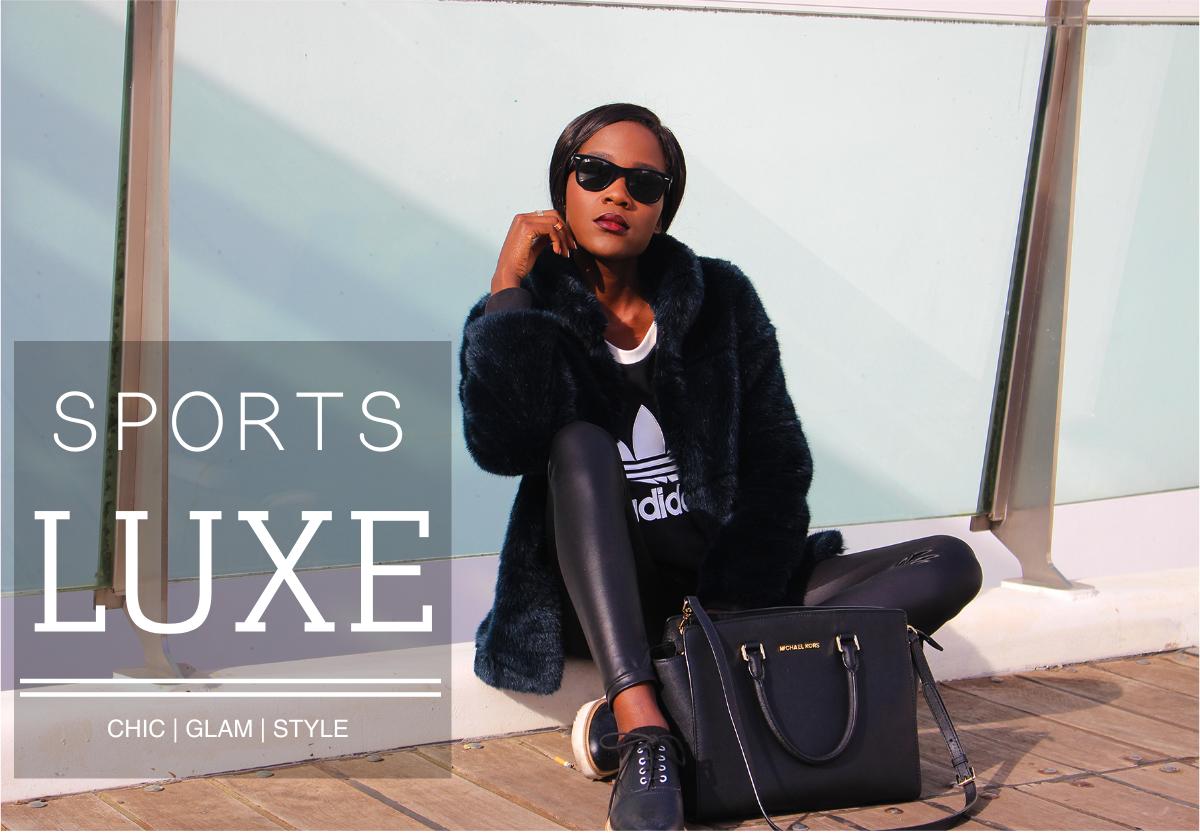 Casual,comfy yet uber sophisticated.The sports luxe trend has been going on for a while now by many designers.So how do you master this trend without looking like you just left the gym?The key is to feature sporty elements ,minimal clean lines and of course leather!Creating a sports luxe look is a combination of sporty items(such as sneakers, jersey tees,sweatshirts,joggers) and more classic items( like the pointed skinny heel,fur coats,jeans).You can also wear dresses that have sporty details like a dress with football kit inspired neck and sleeve trim or mesh fabric.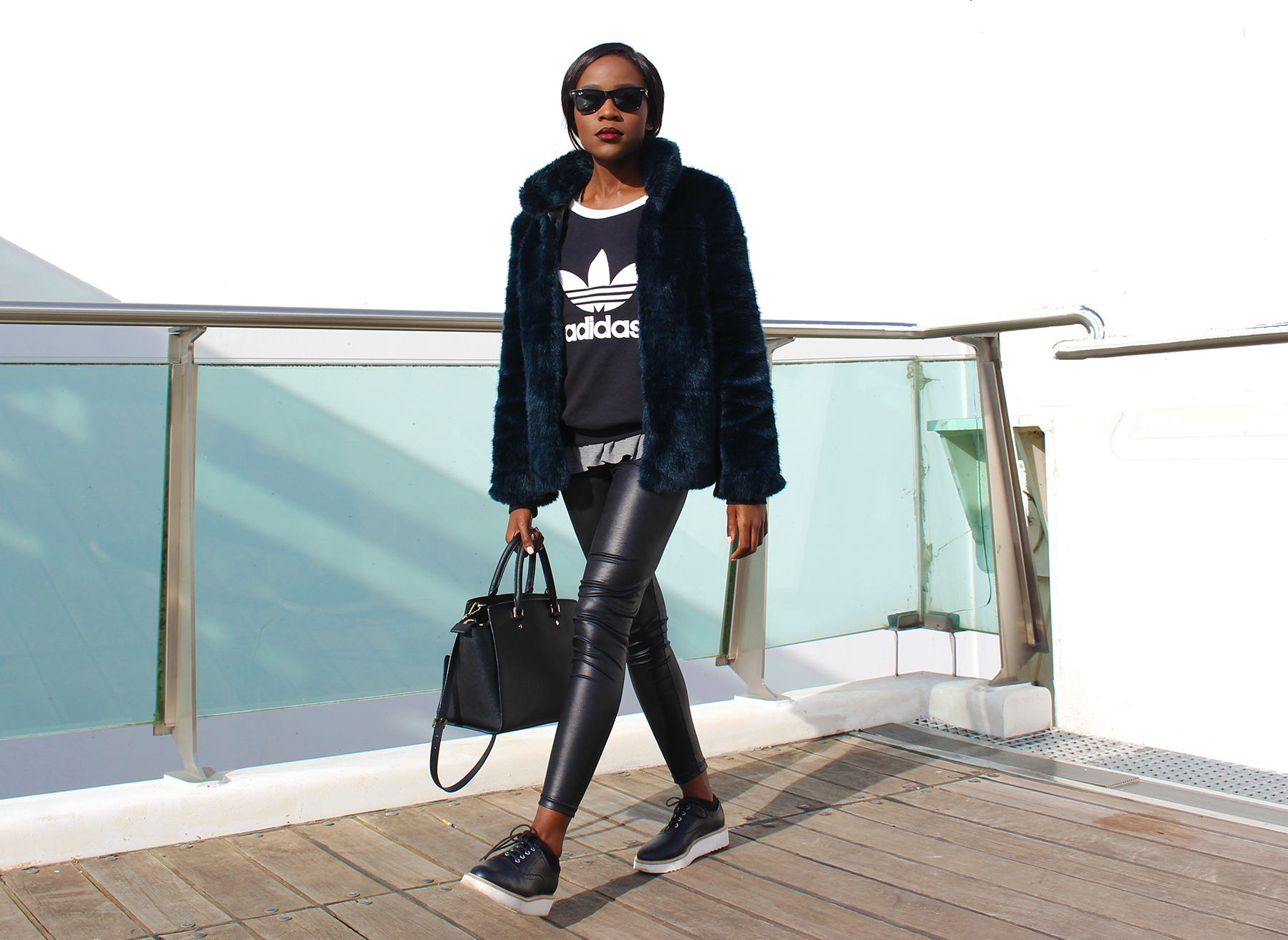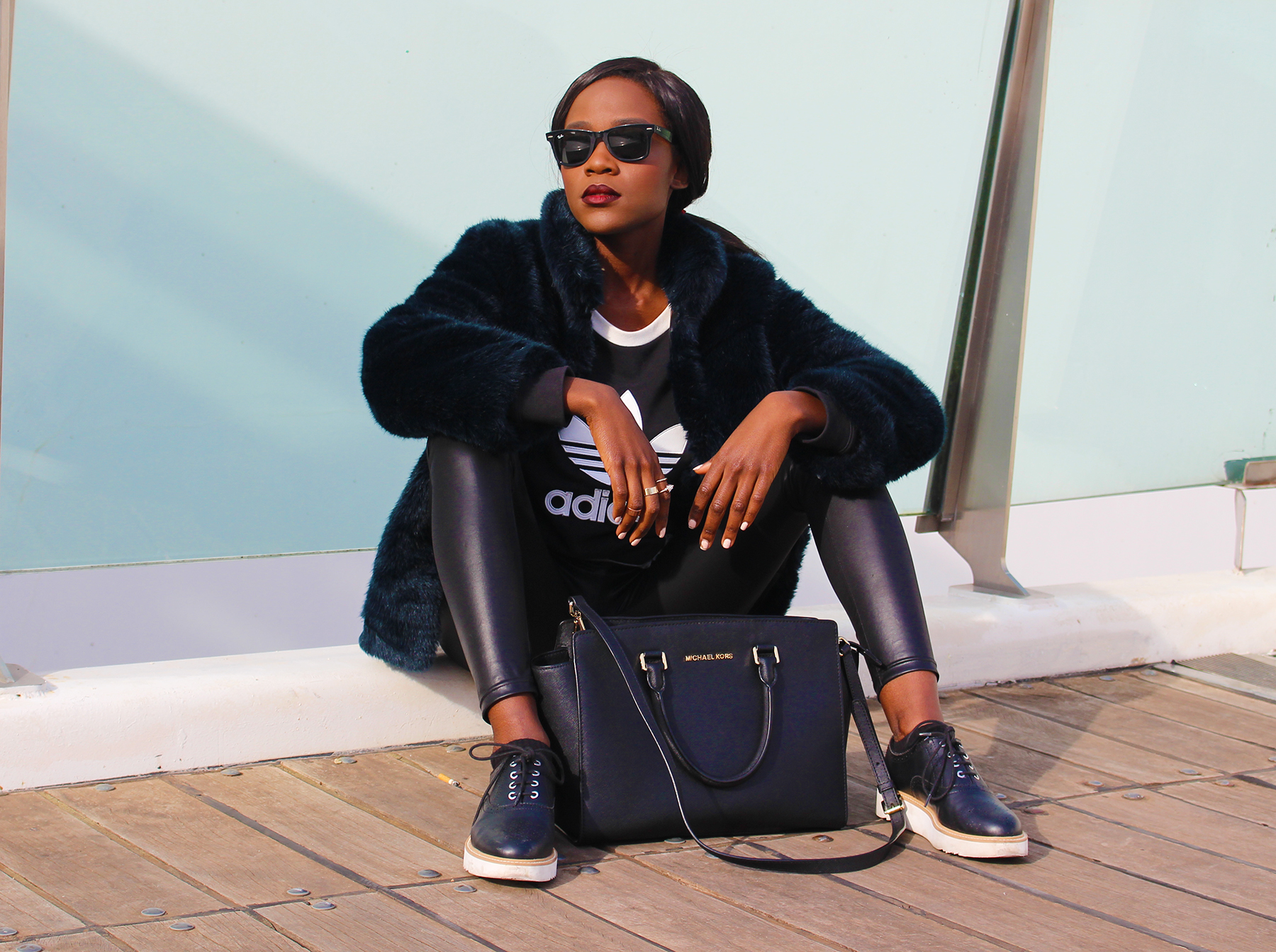 The sporty elements of my outfit are my Adidas sweatshirt and my leggings.The classier part of my outfit include my fur coat my bag,the red lips and shoes.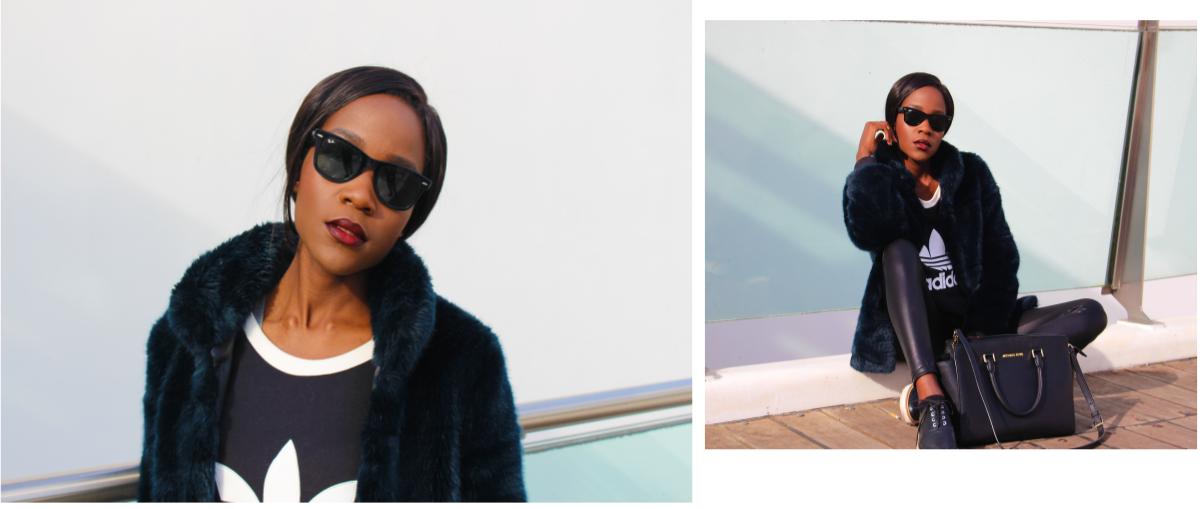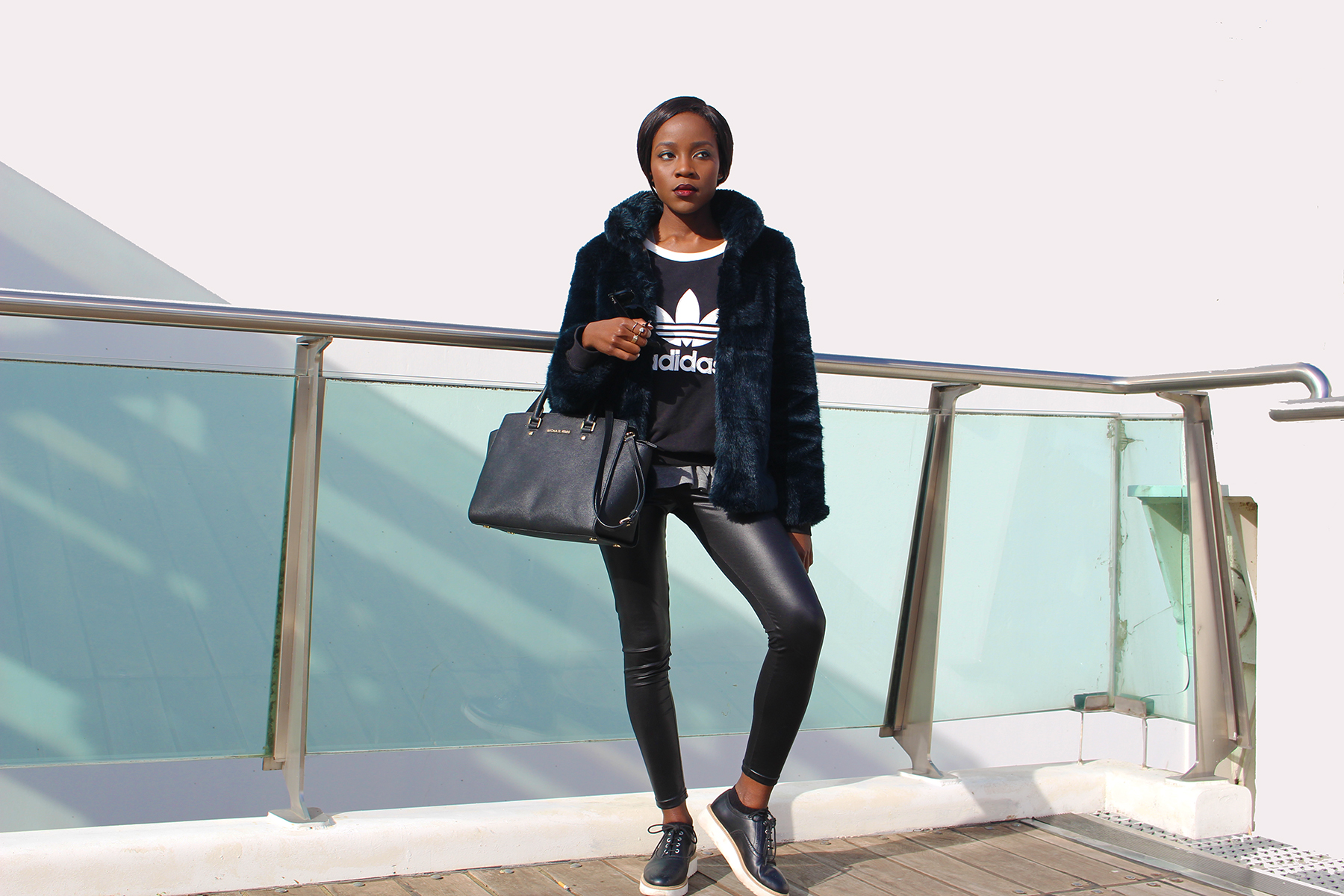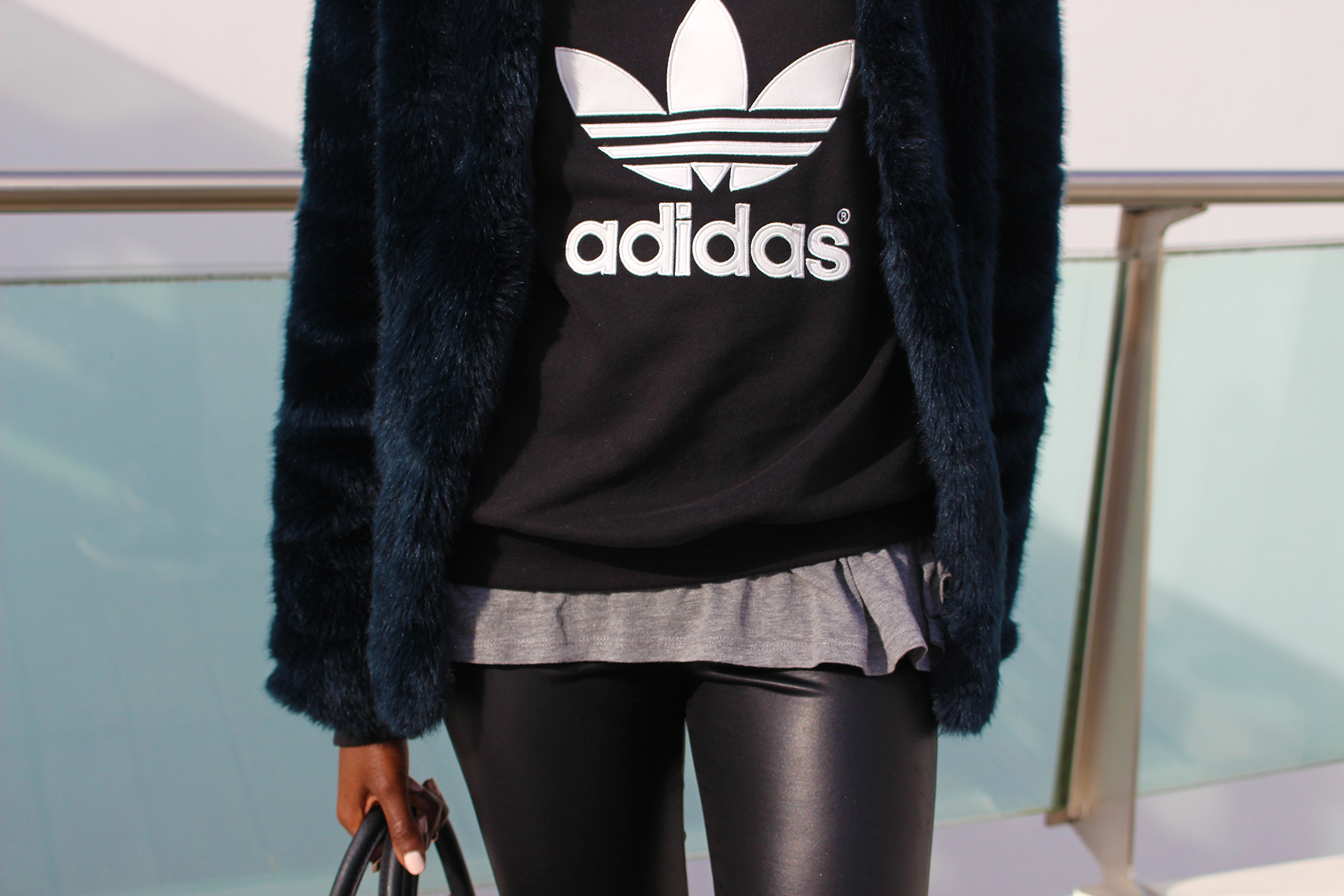 You can also add layers to make the look even more interesting and not so plain.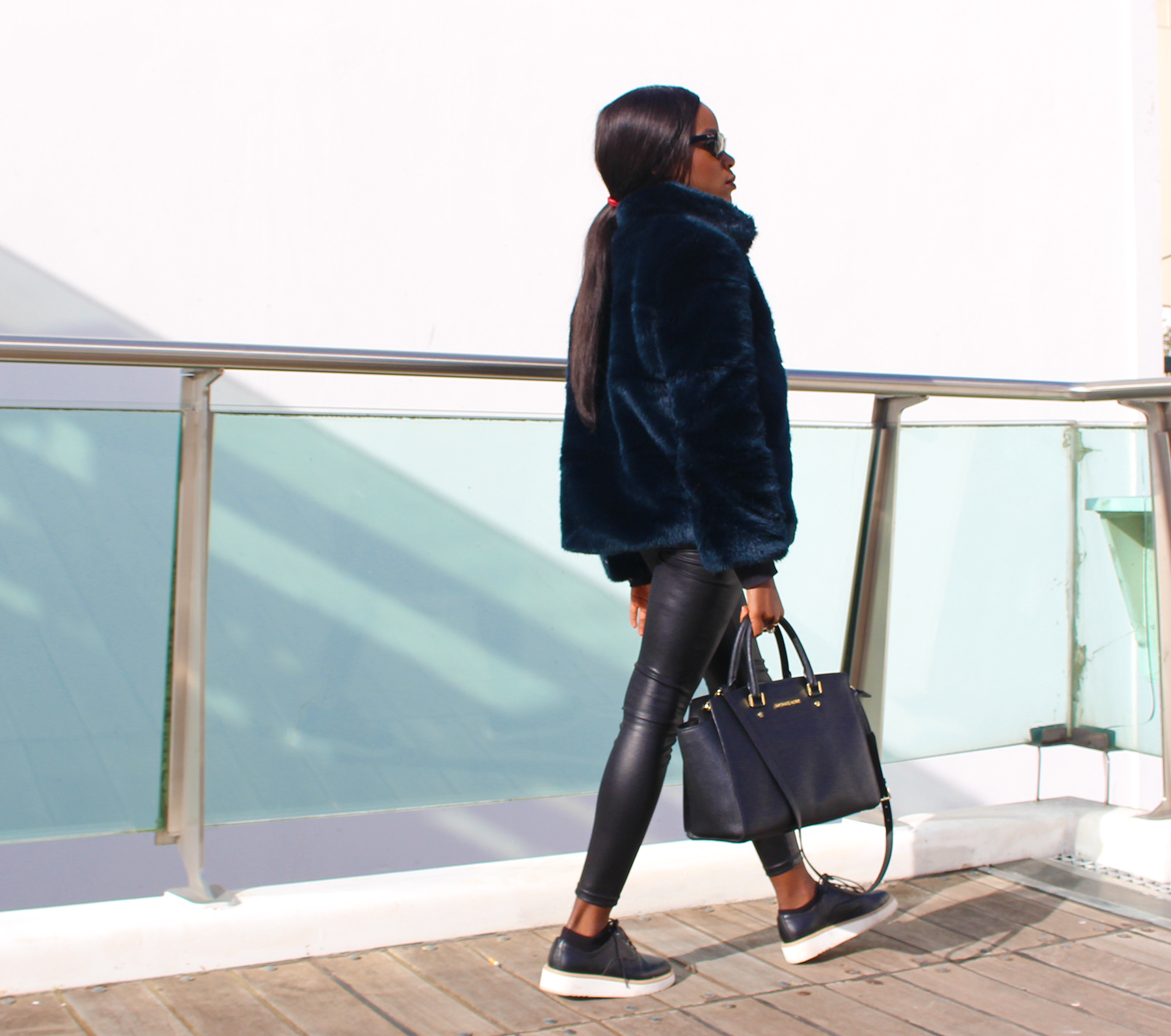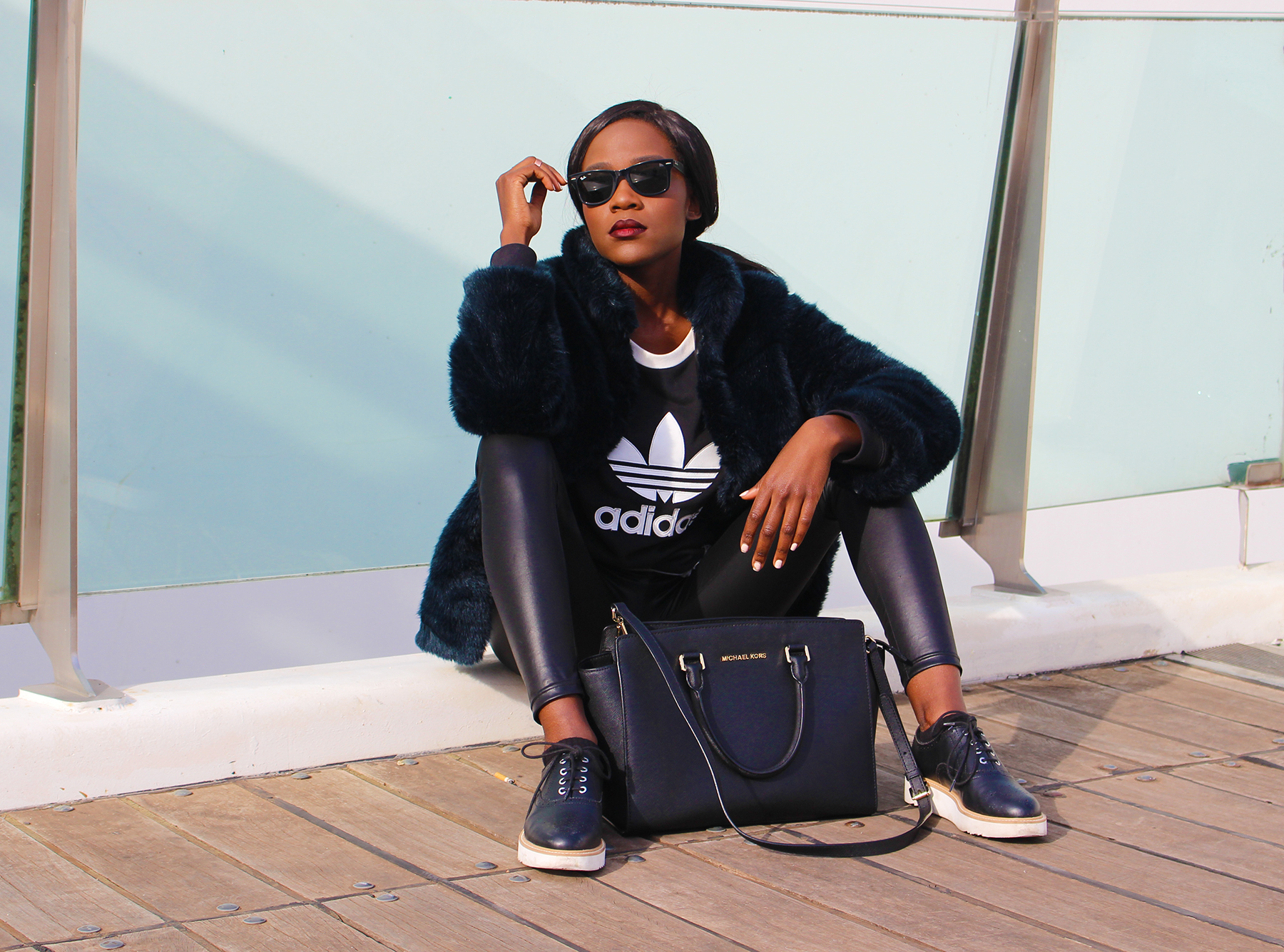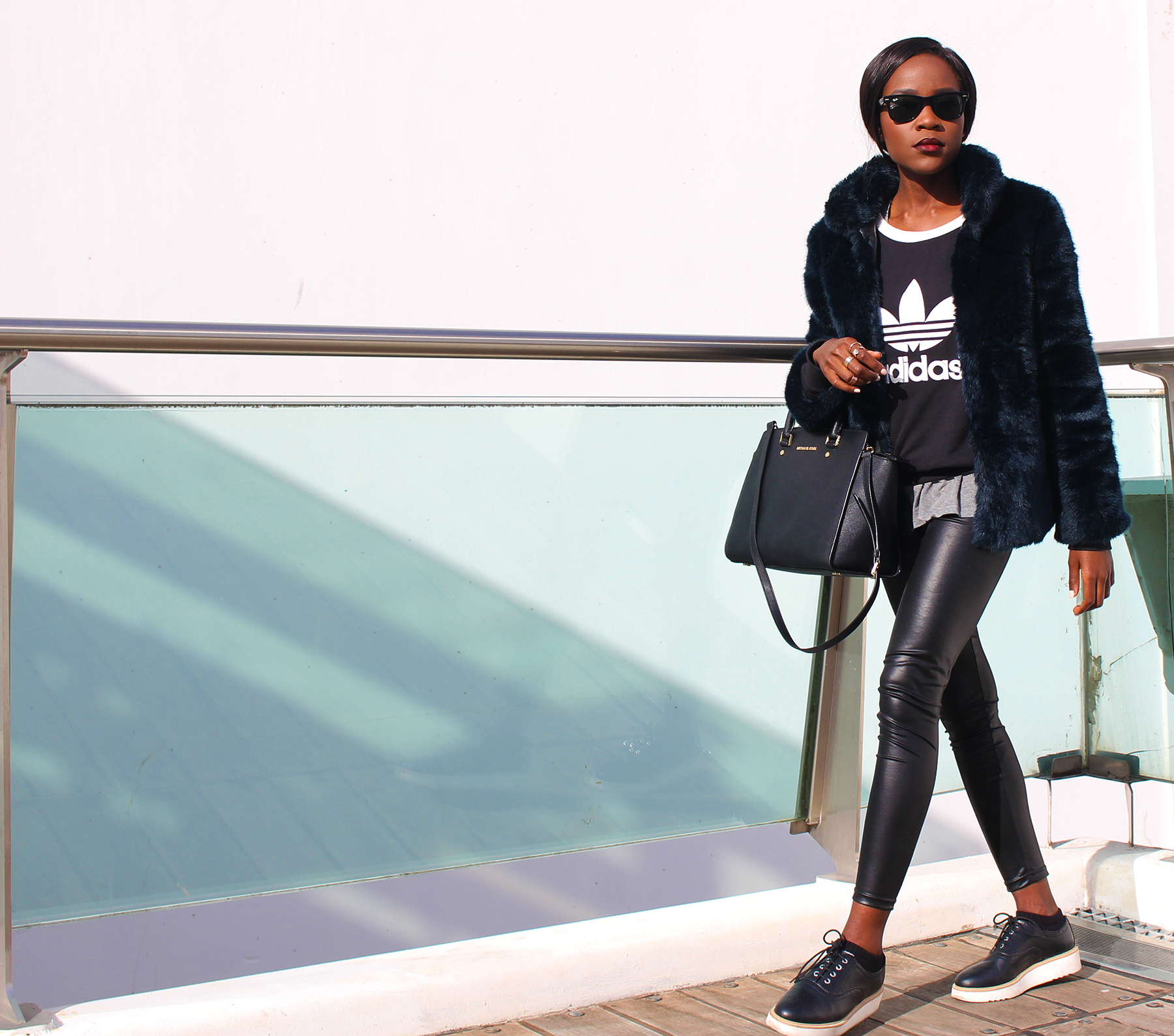 SWEATSHIRT-Adidas Originals
FUR COAT-Zara
BAG-Michael Kors
SHOES-Stradivarius
SUNGLASSES-Rayban
 What do you think of this trend?
xoxo,
Stay Chic,Stay Glam