Ok, you can probably tell from the title what today's post is about...
Yasss! I finally got the Ultimate Buckle Ankle Boots I've been lusting after for a really long time. The Balenciaga Ceinture boots are my D-R-E-A-M booties, like I am crazy obsessed with them. I can't remember the last time I fell so hopelessly in love with my shoes. I had been looking for them everywhere and they are sold out in most sites. I was lucky enough to find my size in stock at Net a Porter. You'll be seeing these here a lot ( gotta get my moneys worth right? hahah).  
Let me tell you a little bit about them. These shoes are the definition of luxury. Really sturdy boots that are made with heavy leather (they do weigh more than your regular footwear) so wearing them in is going to take some time. The thick glossy leather, gold hardware and cut outs are what make this shoe so unique and edgy.I bought them in my actual size and they fit perfectly with or without socks. If you have wider feet you might wanna consider ordering a size or half a size up. When I first wore them my feet were sore and had to wear Compeed blister patches but after 3-4  times, I find them to be comfortable enough to wear all day. I think it all depends on the shape of your feet though, to be honest. 
What I love about these booties is that they add alot of character, style and edge to an otherwise "boring" outfit. I consider this to be my best shoe investment so far. These are the type of shoes that you just don't get tired of. They look fabulous and stay fabulous. With proper care these will age very well.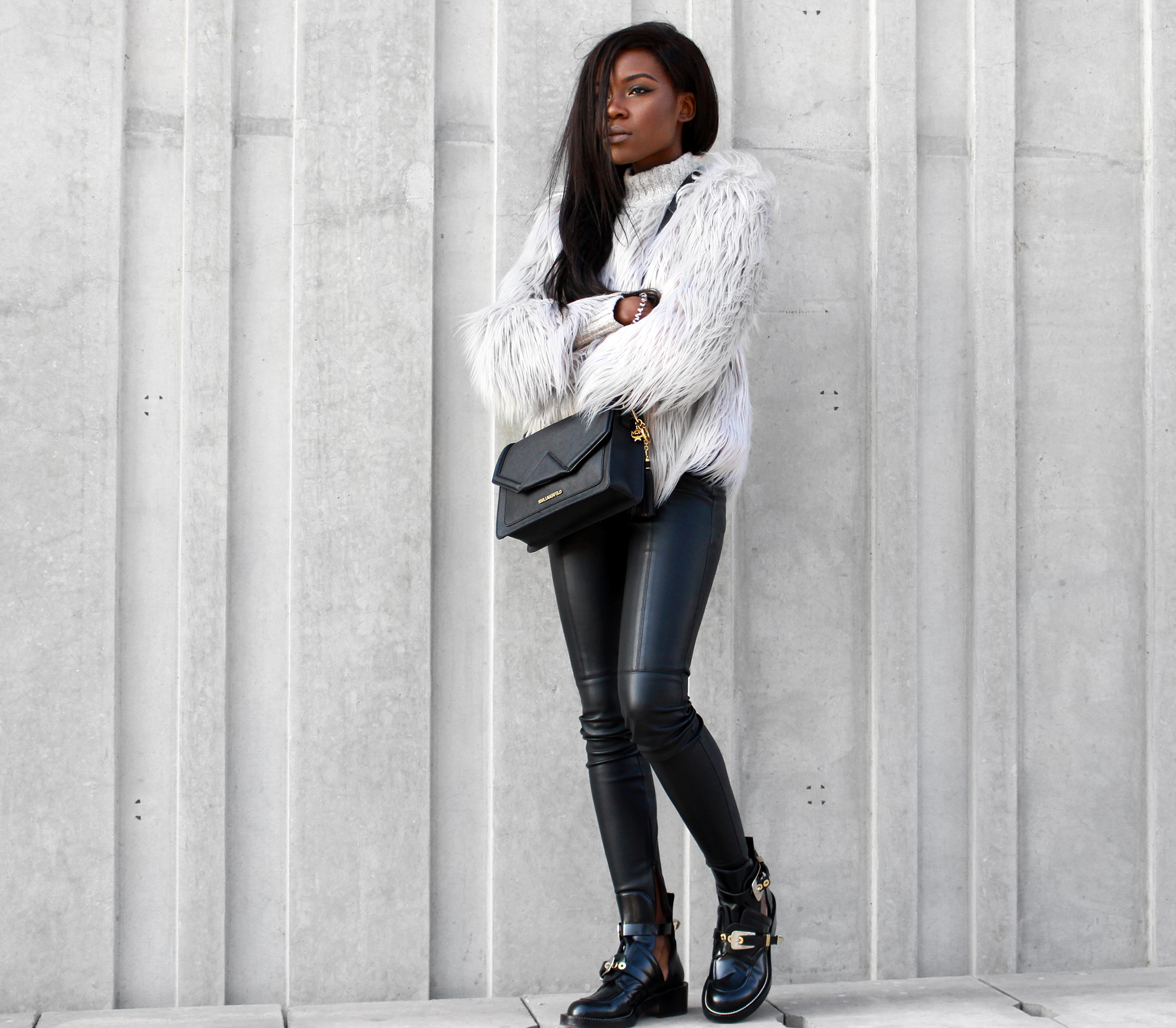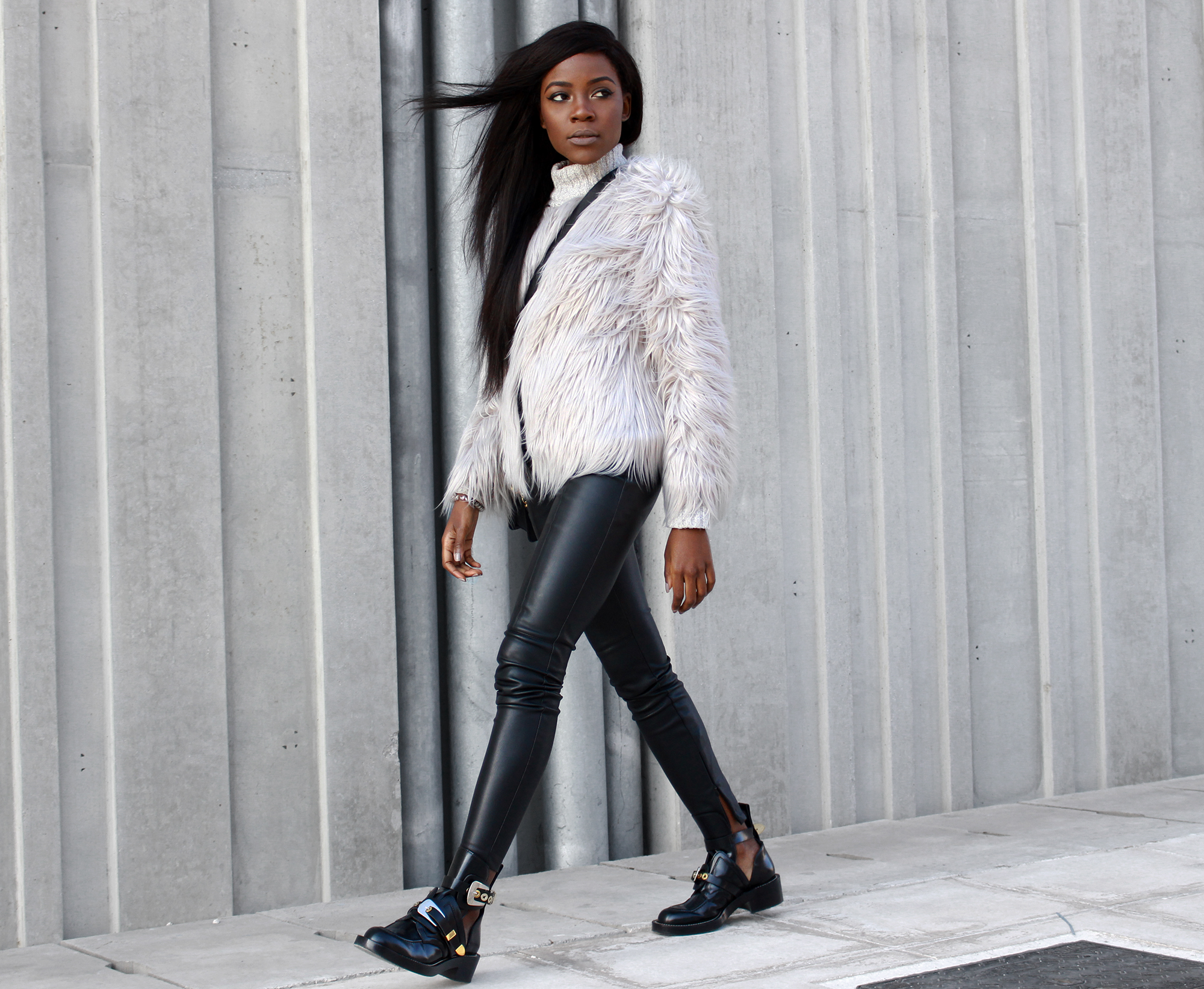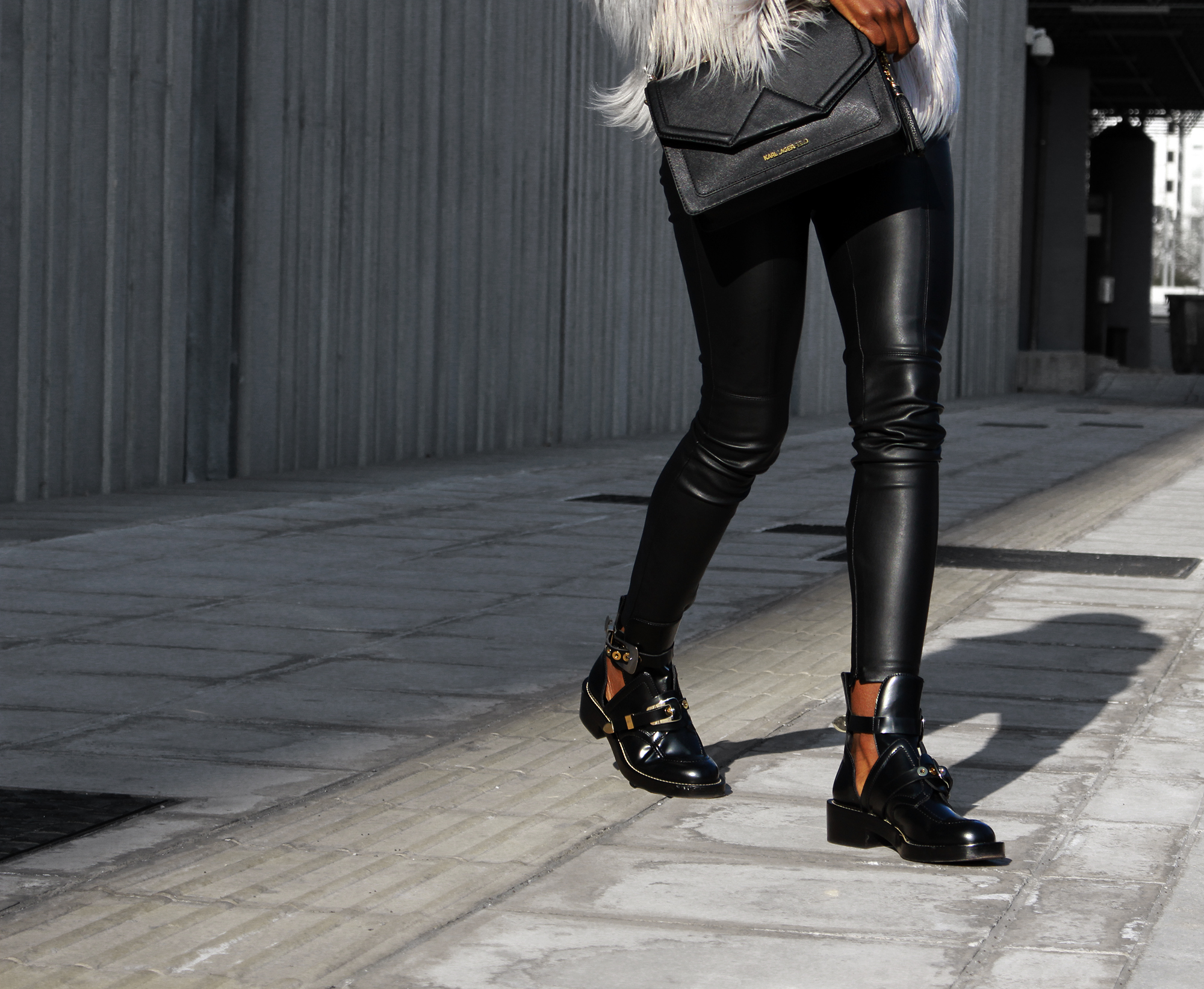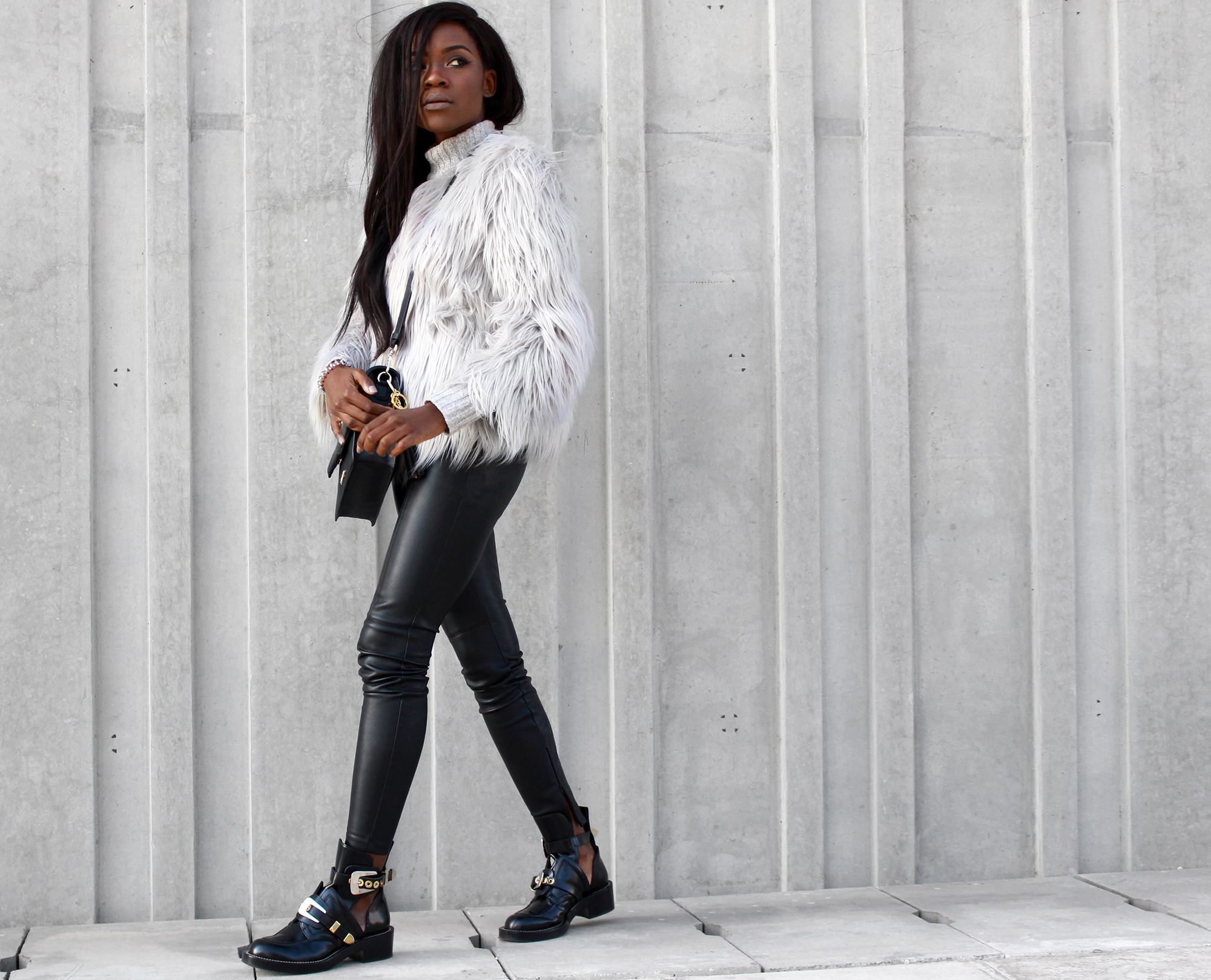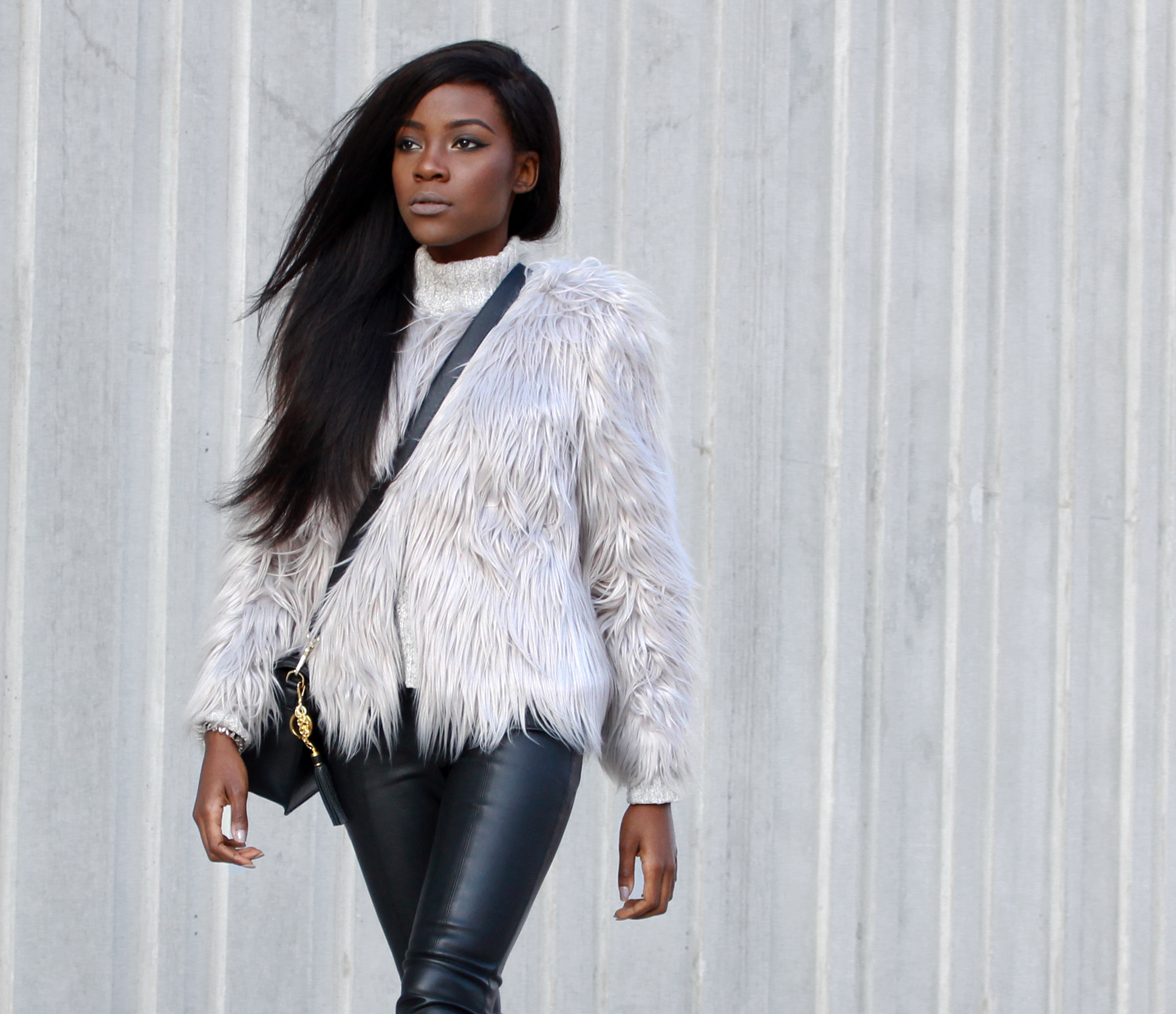 ---
SHOP THE POST

xoxo,
Stay Chic, Stay Glam