These dresses are perfect for winter and early spring. Styling it, however, can be a bit tricky. They have a casual feel to them but if you know how to wear them, you can pull them off with anything at any time.Here are a few ways to style a sweater dress perfectly: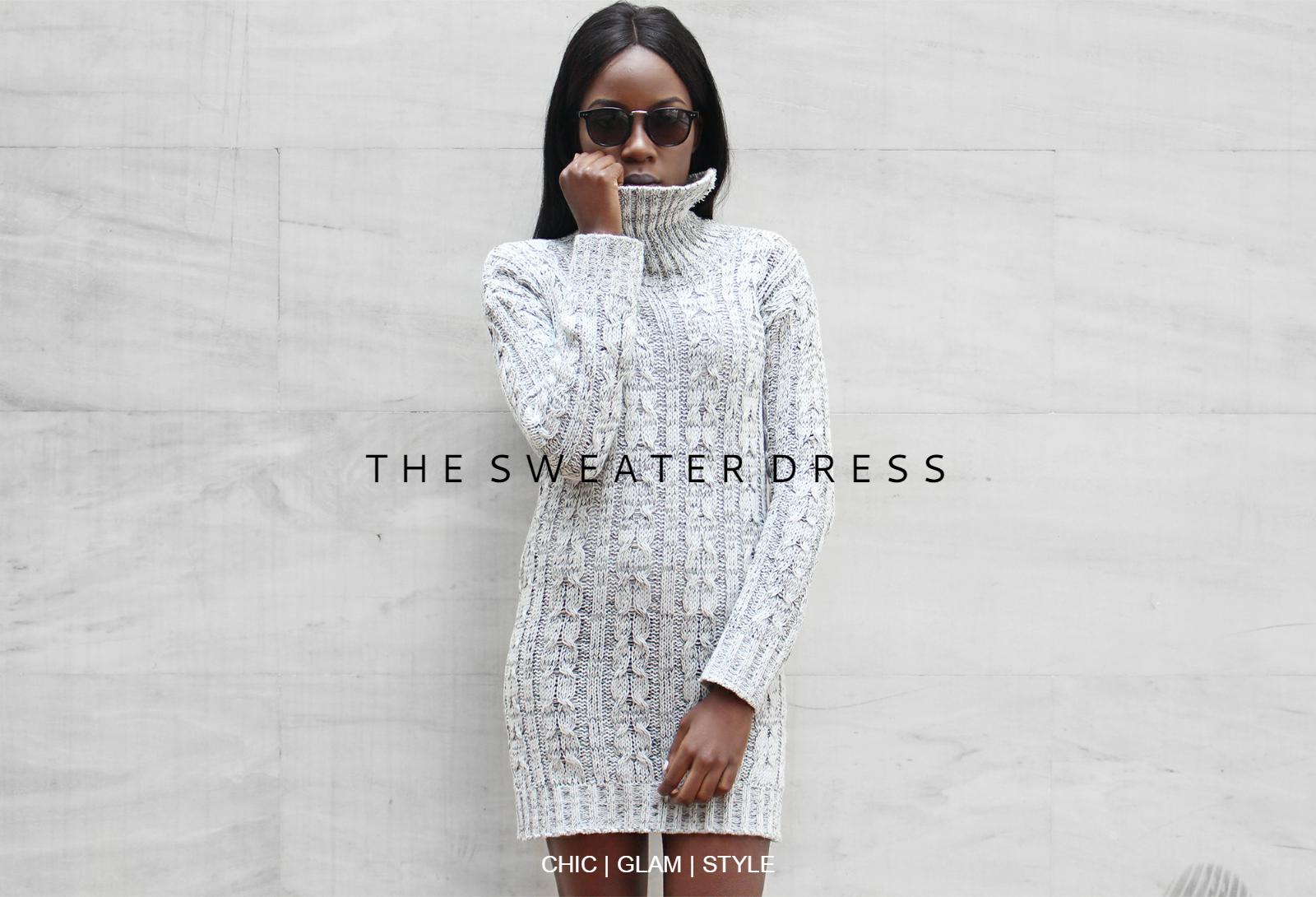 Belted
Sweater dresses are shapeless but you can belt them in at the waist. The creation of this contour enhances your silhouette. If you are wearing a thick knit dress, it is advisable to use a thicker belt and ensure the dress is a loose-fitting one.
Layered
Layering up your dress is another great way of wearing them. You can do this artfully by layering it underneath a coat. Under the dress, you can have some thick tights and finish the look with a cozy scarf.
With Tights
A loose-fitting one goes well with tights. Thick black tights are the norm but there is no reason not to try other colors as well. For extra warmth, you can have knee-length socks over the tights.
Accessorized
Even the best sweater dresses still look humble. The best way to glam them up is to accessorize them with  jewelry. Some earrings and some cuffs would do great.
Off the shoulder
If you want to make a sweater dress work for you in the evening, an off the shoulder one is the best one for you. You can highlight your look by donning eye-catching drop earrings. Since the occasion is not formal and you want to look a bit sexy, you are allowed to wear a more fitting dress to flatter your figure. To complete the look have some stilettos on along with a clutch.
With Boots
For a stylish look, pair the dress with some black ankle boots with a thick heel. You can also pair them with knee-high boots or over the knee boots. Boots are also an ideal way to make you feel great if you are not all comfortable with your legs. 
With Sneakers
Probably the most casual way to wear your sweater dress.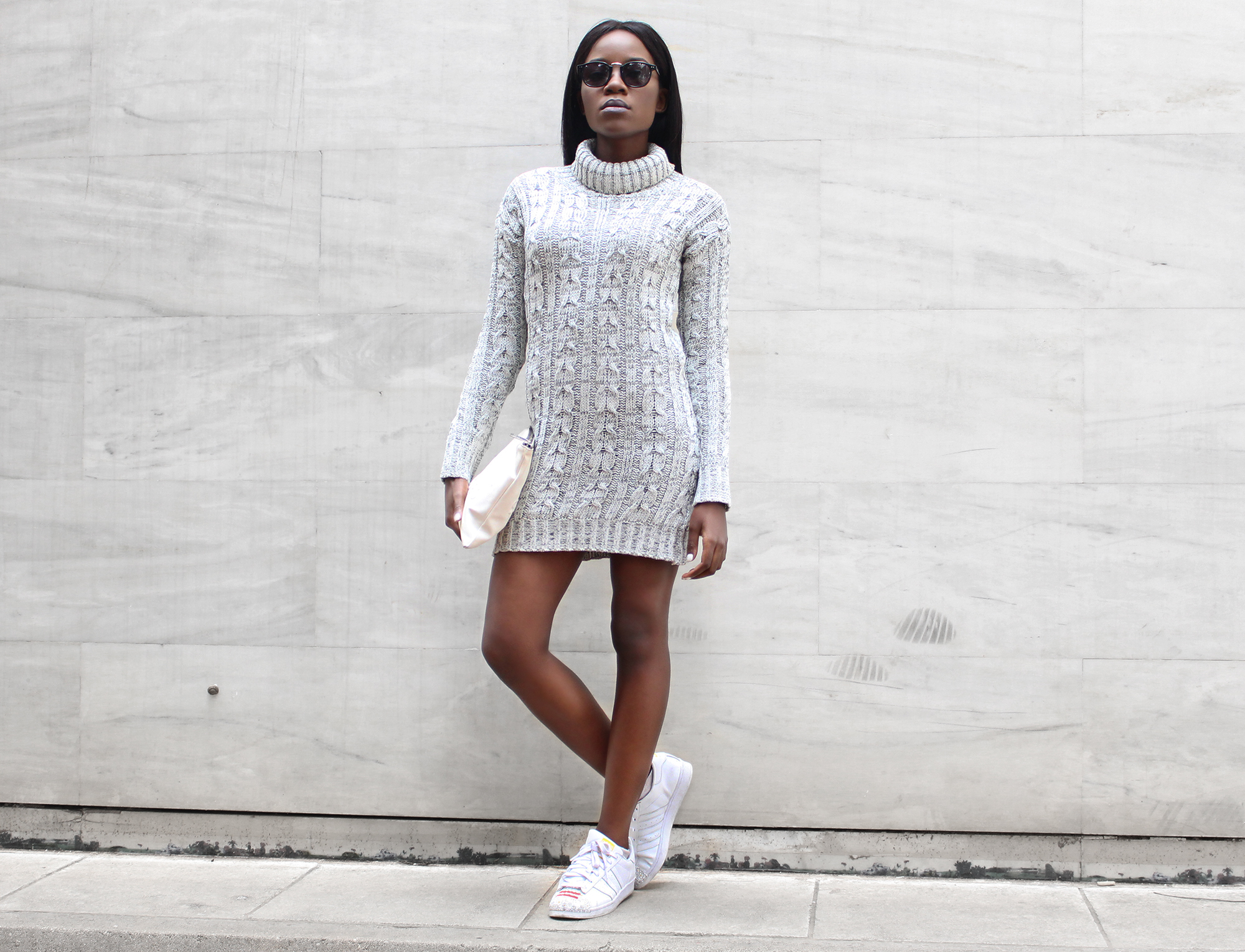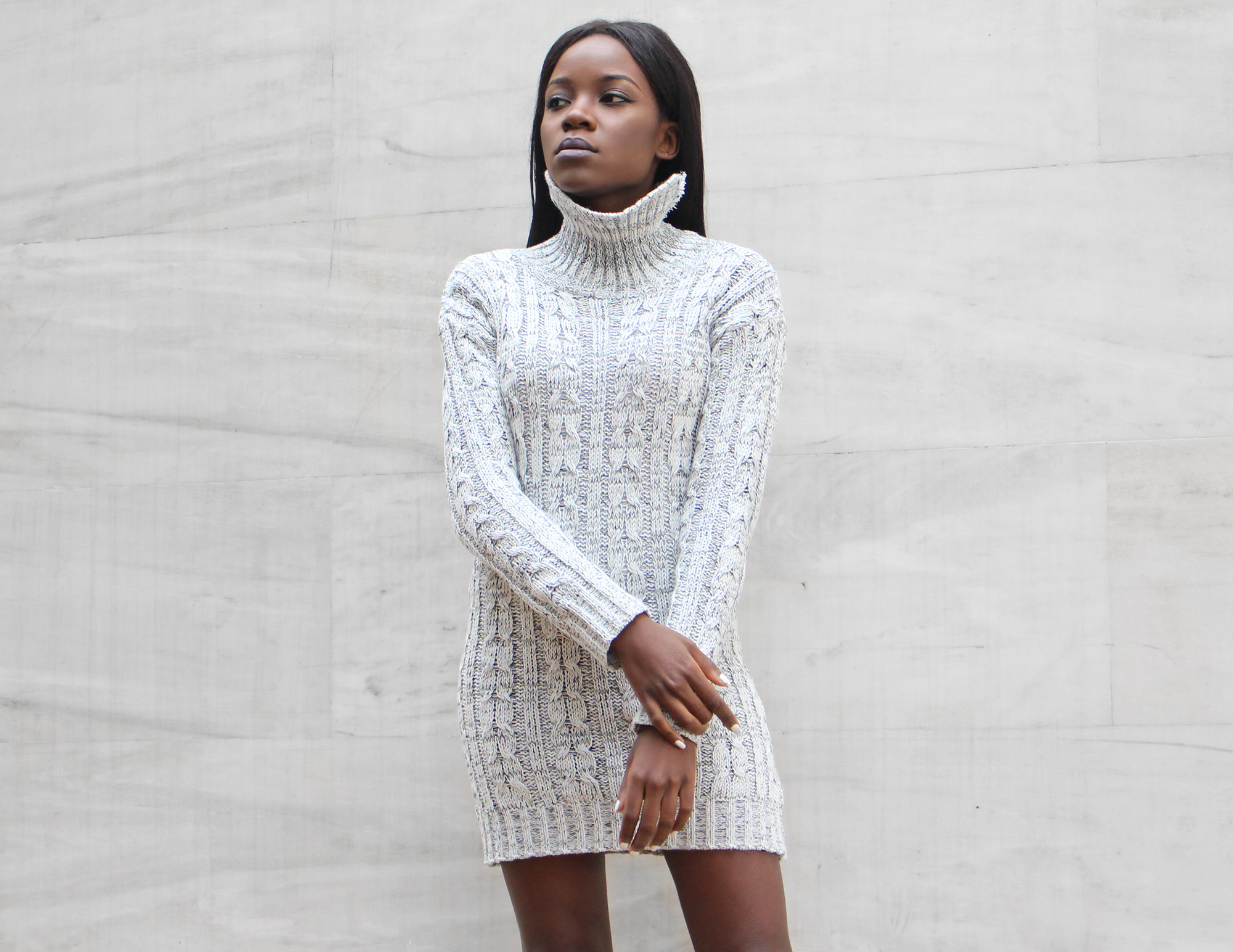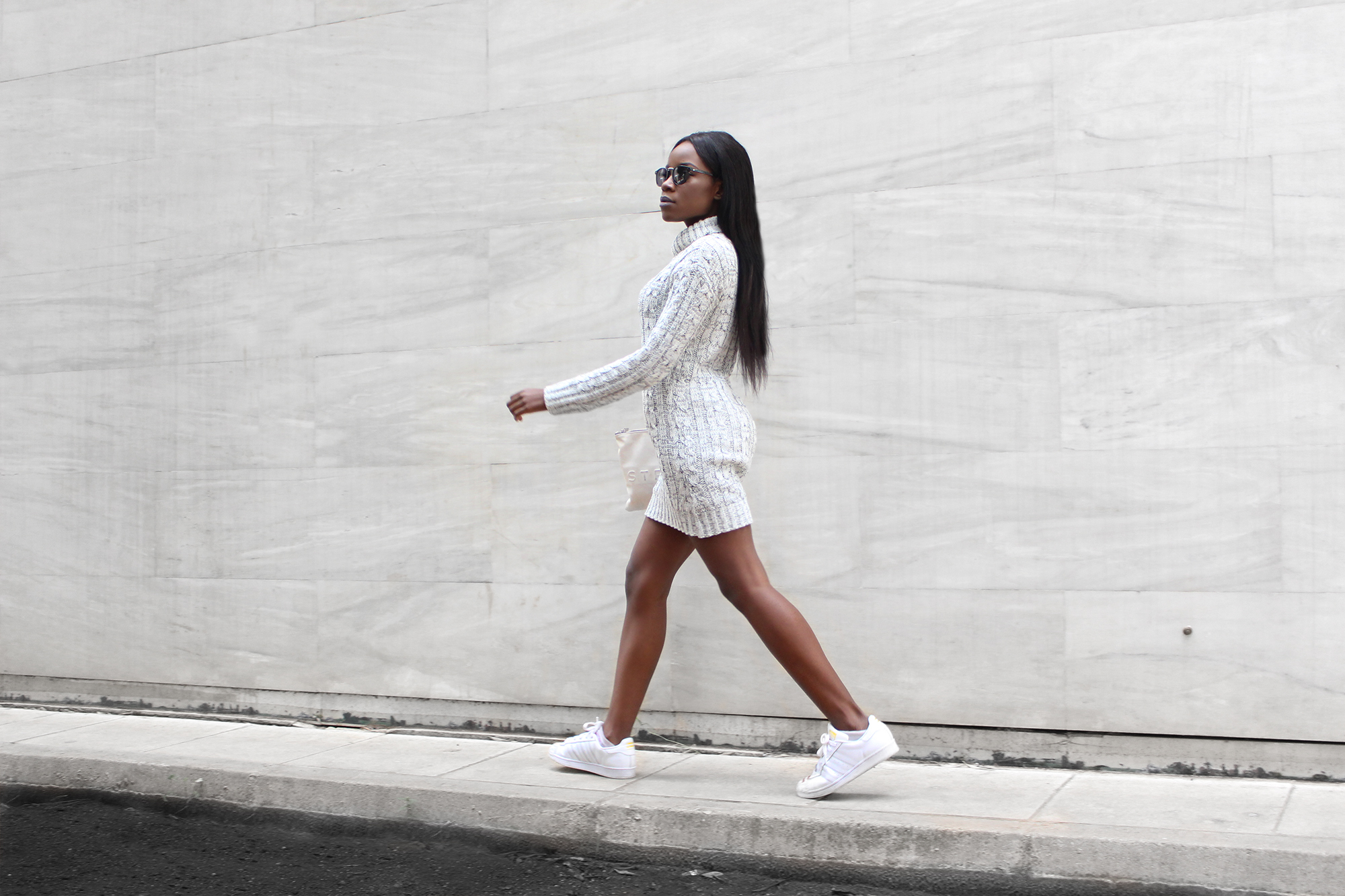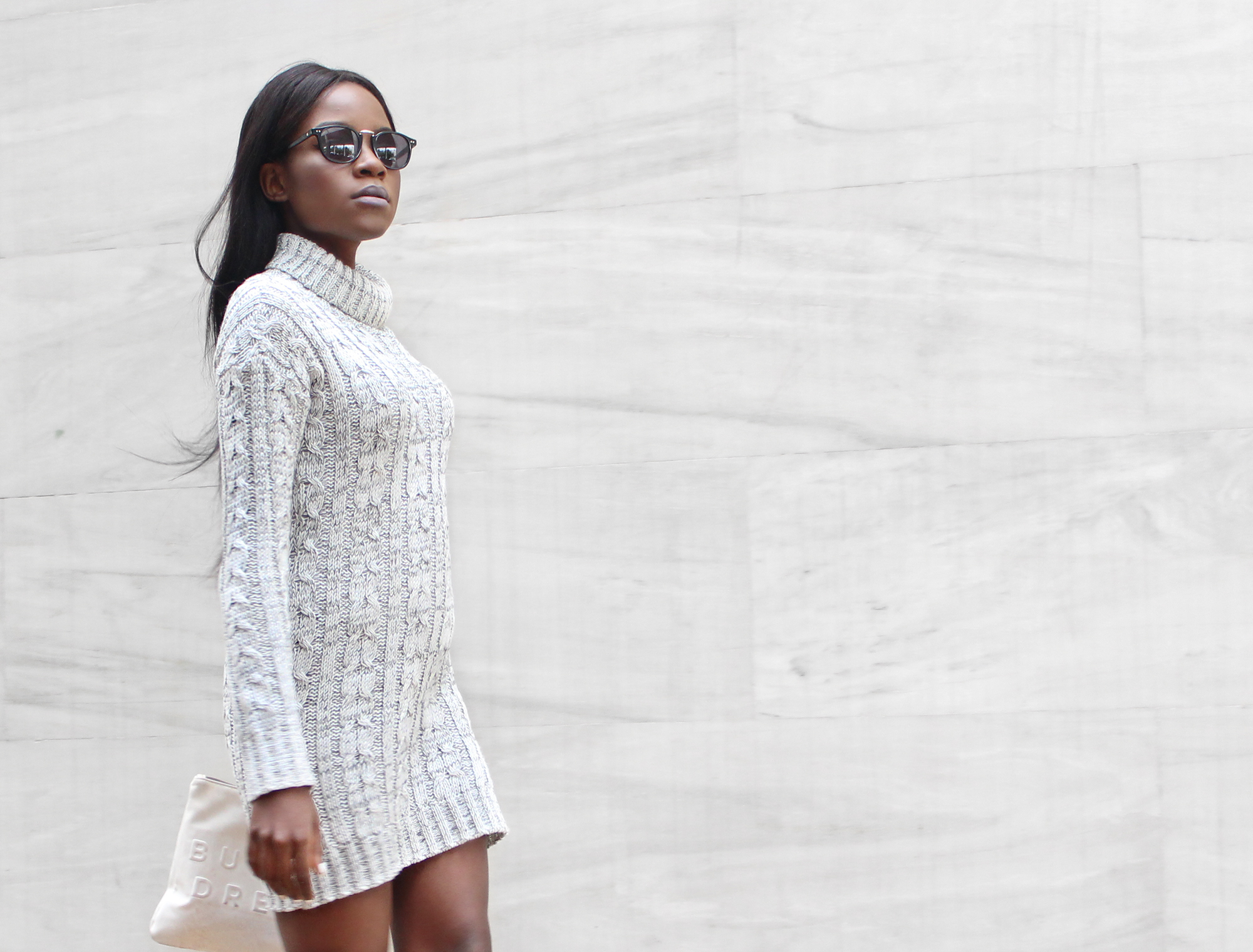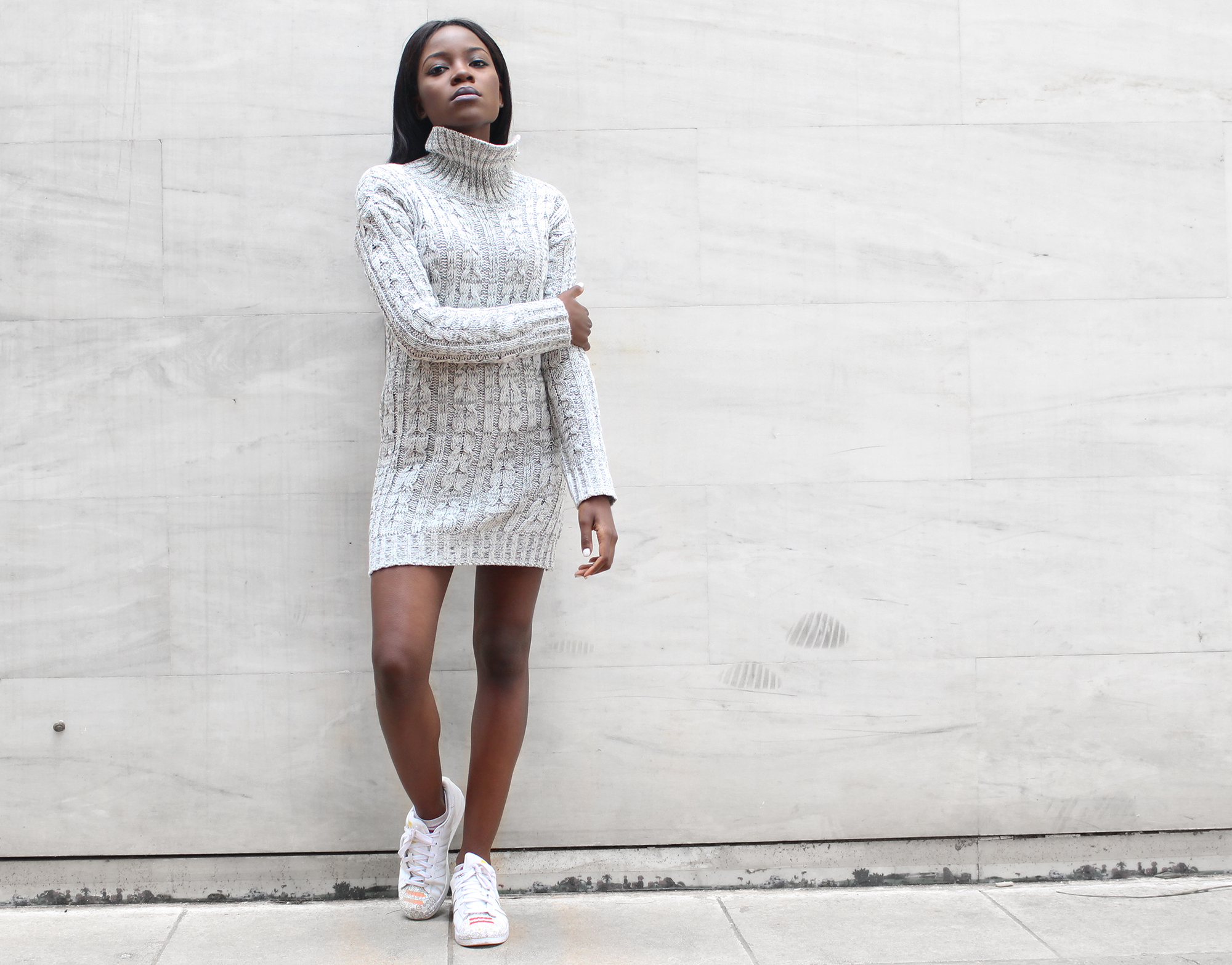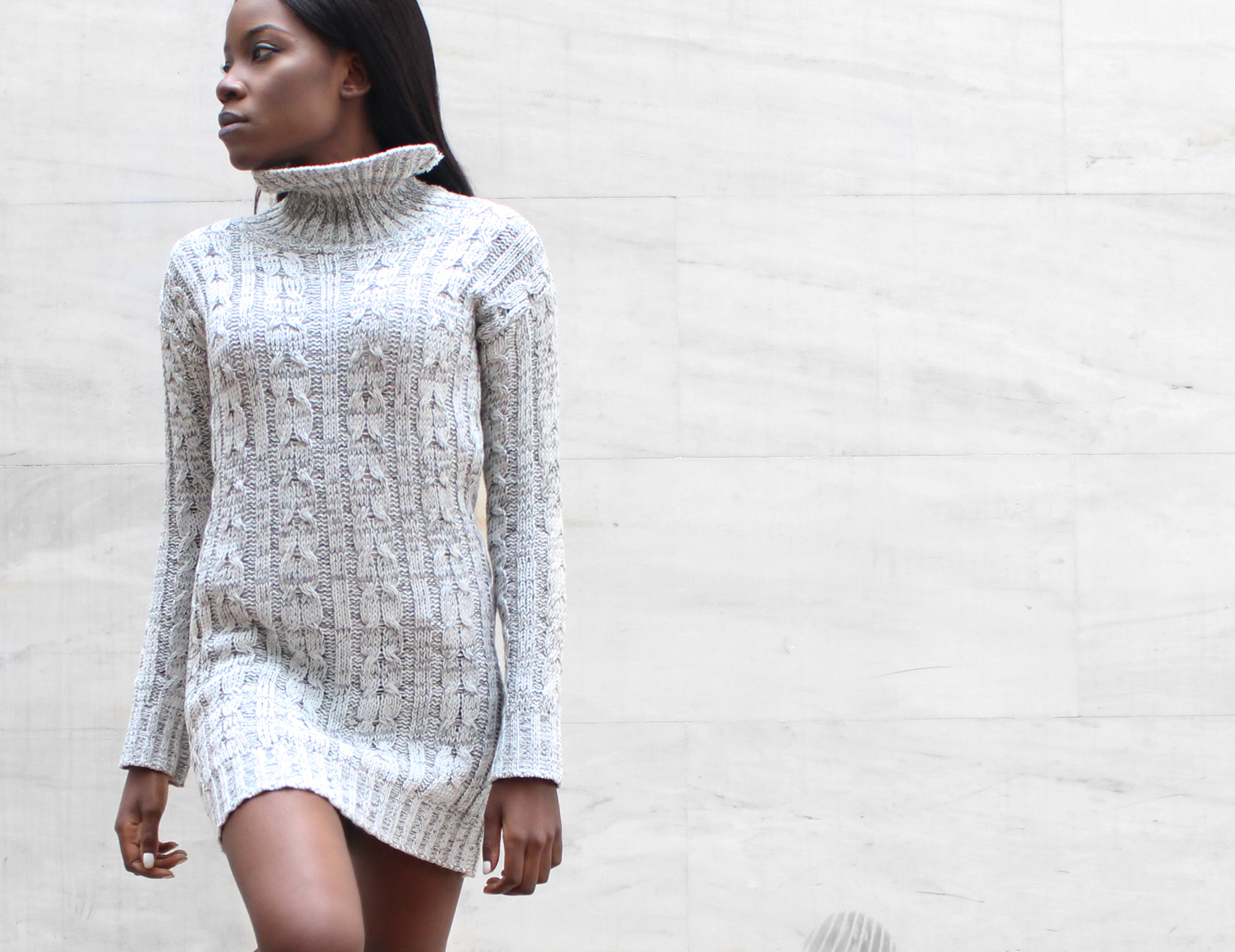 DRESS | VaVaVoom (Shop Here)
SUNGLASSES | Glass of Brixton
SNEAKERS | Adidas
xoxo,
Stay Chic,Stay Glam